Samedi 28 juillet, départ pour Los Angeles. La route entre Las Vegas et L.A. est longue, environ 5h, mais les paysages sont superbes ! Nous sommes à L.A. vers 16h. Voilà, j'y suis enfin ! Le moment que j'attendais tant est enfin là : LOS ANGELES. J'ai envie de pleurer en voyant les buildings du downtown apparaitre devant nous sur la route, c'est magnifique. Les autoroutes nombreuses (parfois jusqu'à 9 différentes !!) se croisent, on se croirait dans un film !
Un appartement dans le quartier de Hollywood nous attend, sur Melrose Avenue. On aperçoit au loin les célèbres signes HOLLYWOOD, sur les collines de Los Angeles.
Dimanche 29 juillet, dès 8h30, avec un temps superbe, nous voilà partis à la conquête de Hollywood. Direction le Walk of Fame, le célèbre boulevard étoilé. Je décide de commencer par l'étoile des Jacksons et de Janet Jackson, qui sont bien éloignées de celle de Michael et dans une rue perpendiculaire à Hollywood boulevard. Je trouve celle de Janet, celle de Quincy Jones, mais aucune trace de celle des Jacksons. Je suis pourtant bien à l'angle des deux rues indiquées mais rien du tout. Sous mes pieds, une plaque de béton, de couleur différente du reste du trottoir. L'étoile aurait-elle été recouverte à cause de travaux? Je ne le saurai pas !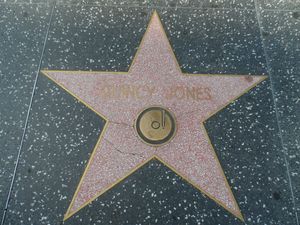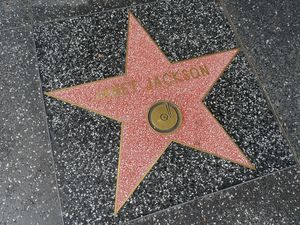 Non loin de là, se trouve également le Hollywood Palace. Le 18 octobre 1969, les Jackson 5 font leur première apparition télé. L'émission s'appelle Hollywood Palace, et elle est présentée par Diana Ross. Les J5 y chantent Can You Remember et I Want You back. Ils interprètent aussi There was a time. Le bâtiment existe toujours, même s'il ne porte plus ce nom, au 1735 Vine Street.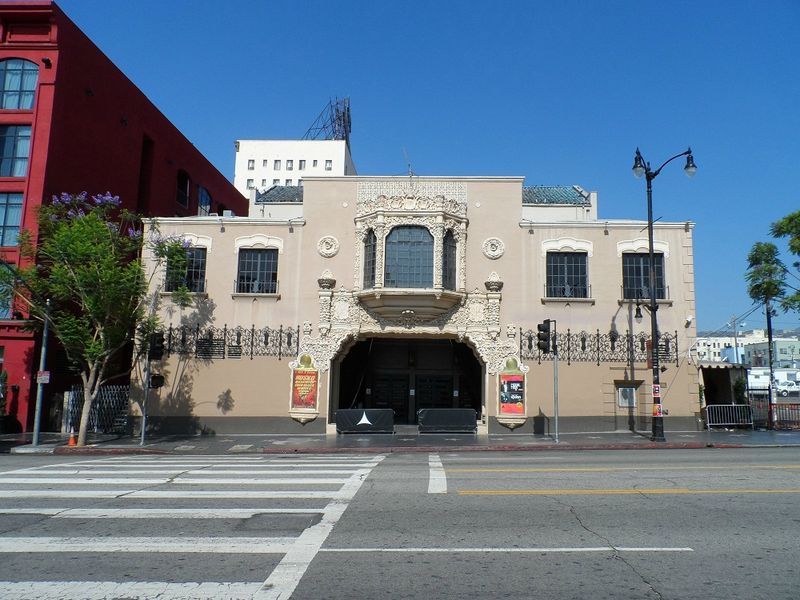 Puis direction Le Pantages Theater, au 6233 Hollywood Blvd, là où ont été tourné une partie du clip You Are Not Alone et le final de Hollywood Tonight.
J'arrive enfin devant le Grauman's Chinese Theater. Il y a un monde fou et il est à peine 10h ! L'étoile de Michael est facilement reconnaissable, tout le monde veut la voir et l'entoure ! J'arrive à me frayer un chemin et à faire des photos, seule !! Et dire que Michael, il y a quelques années, était là, à ma place. Tout au long de ce voyage, cette phrase ne me quittera pas !
Devant le Chinese Theater, la foule est encore plus compacte, pour regarder les empreintes des stars. Mais je trouve bien vite ce que je cherche. Les empreintes de Michael sont là, certains marchent dessus (oh sacrilège !!). Il faut encore se battre pour avoir une bonne photo, mais j'y arrive ! Tous les touristes photographient les empreintes faites en janvier 2012, par ses enfants mais moi celle qui m'intéresse tout particulièrement, et que beaucoup de voient pas, c'est celle qui est juste à côté, les empreintes de 1984, The Broken Heart Stone.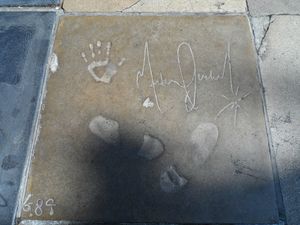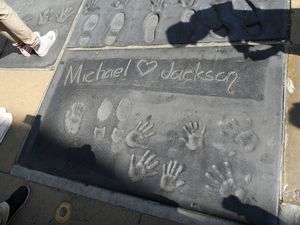 Tout près, se trouve le musée de Madame Tussaud. Les billets achetés en ligne il y a plusieurs mois nous évitent de faire la queue et nous voilà parmi les stars américaines : Robert Pattinson, Brad Pitt et Angelina Jolie, Britney Spears, Lady Gaga, Beyoncé nous accueillent, Sylvester Stallone, Steve Mc Queen, Patrick Swayze, ….. tous se succèdent mais moi je n'en attends qu'un seul : Michael !! Le voilà enfin. Je m'approche et mes enfants me prennent en photo. Je l'observe sous toutes les coutures, prête à l'embrasser !!!!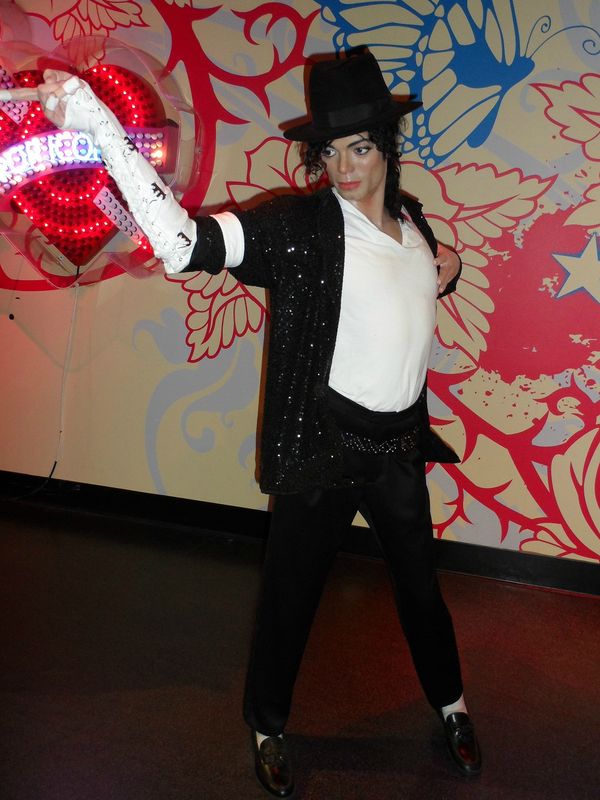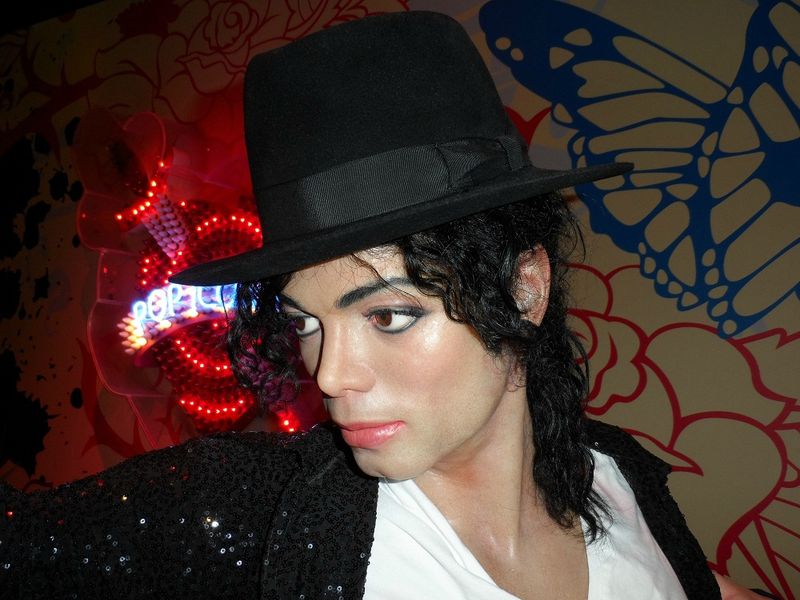 La visite se poursuit et à la sortie je découvre deux cadres avec des empreintes : la main de Janet et celle de Michael.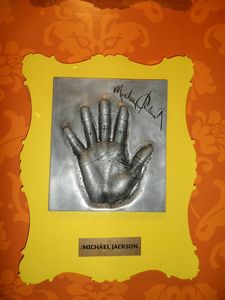 Nous continuons de nous balader sur Hollywood Blvd, chacun cherchant à trouver l'étoile de son idole. On arrive bientôt devant le Hard Rock Café où je sais que je peux trouver quelques souvenirs de Michael.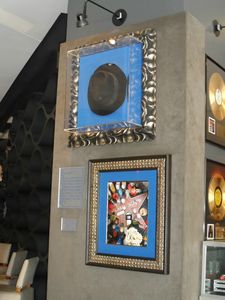 Puis direction le Hollywood Museum, petit musée discret dans une rue perpendiculaire au Hollywood Blvd mais où il y a une expo sur Michael. Et effectivement, j'y découvre quelques pièces sympas. Les photos sont autorisées, je ne me gêne pas !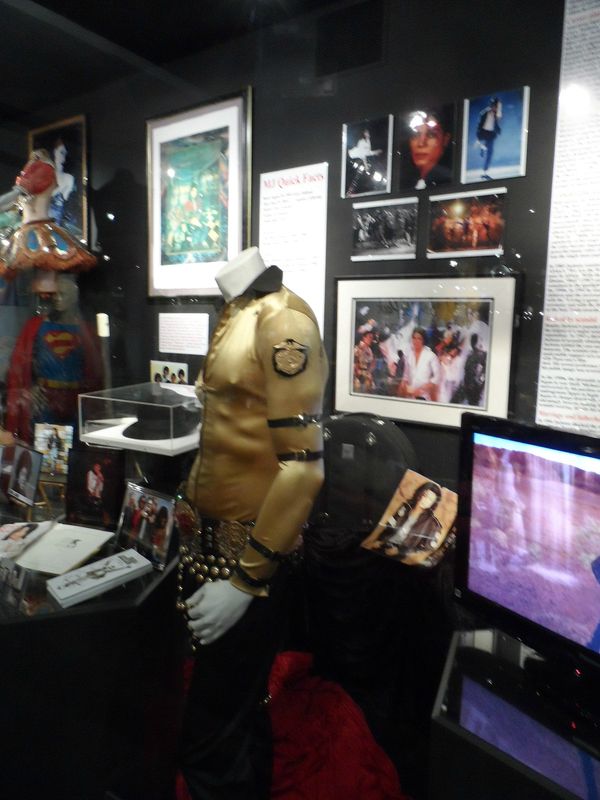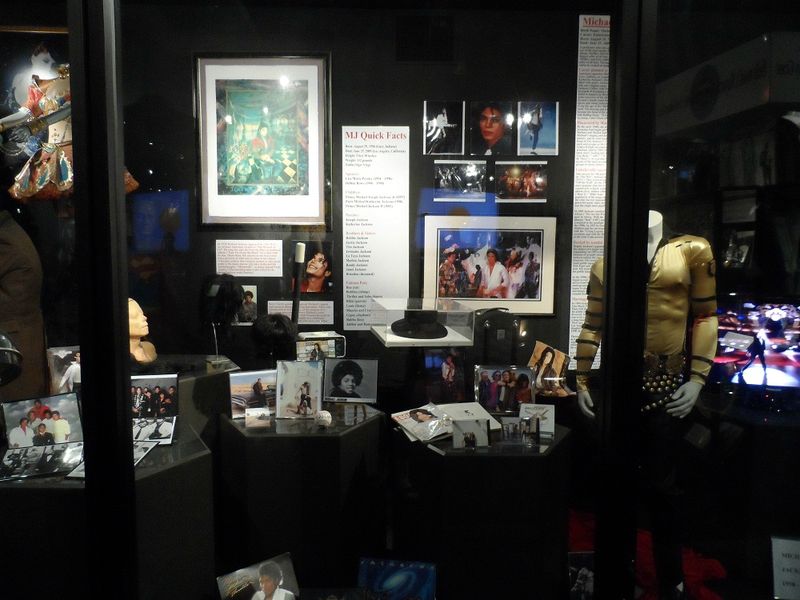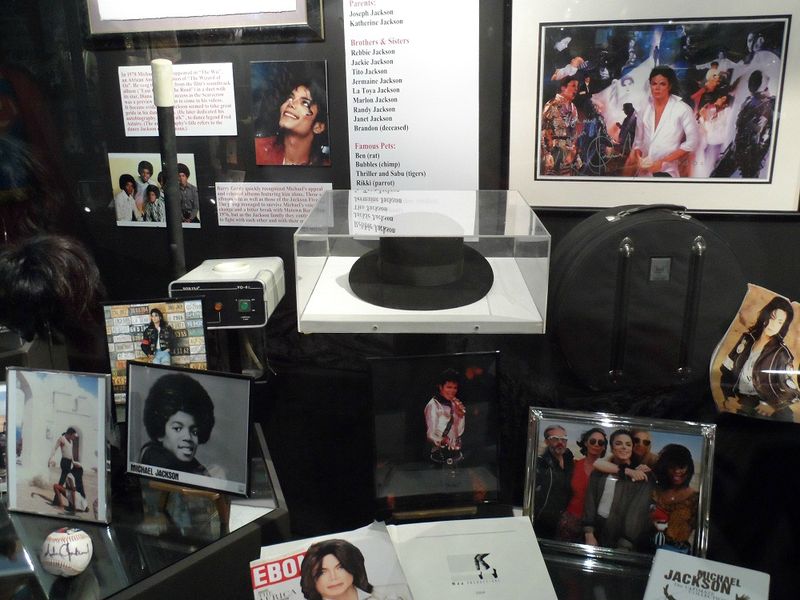 En plus, pour les 50 ans de la mort de Marylin Monroe, une belle expo la concernant!
Il est déjà presque 15h quand nous sortons de ce musée, la prochaine étape de la journée c'est un lieu que j'attends depuis longtemps, mais qui m'angoisse aussi un peu ….. beaucoup même : Forest Lawn
Lorsque la voiture s'engage dans le cimetière, mon cœur bat très fort. Je ne sais pas quelle va être ma réaction et j'ai un peu peur. Je ne dis rien, j'ai une grosse boule dans le ventre. J'avais tellement envie de venir ici mais maintenant j'ai envie de faire demi-tour. Je ne sais pas si c'est le fait d'avoir vu sur internet quelques vidéos mais j'ai l'impression de connaitre le chemin. Le cimetière est magnifique, rien à voir avec nos cimetière. C'est calme, paisible, étendu, verdoyant, et d'une beauté……….. Oui décidément Michael méritait cet endroit.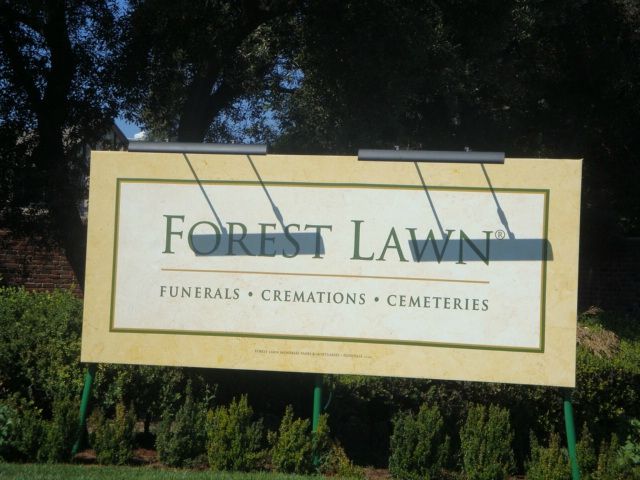 Holly Terrace apparait, au détour d'un virage, je reconnais tout de suite le lieu. Une autre voiture est là, mais les deux femmes s'en vont au moment où je gare la mienne. Toute tremblante, je descends de la voiture. Heureusement que j'ai mes lunettes de soleil parce que je ne suis pas fière ! Mes deux filles veulent absolument venir avec moi, pour voir l'endroit. Silencieusement, j'accède à la Terrasse, en m'arrêtant un peu devant les quelques souvenirs laissés par des fans, dans le coin habituel. J'arrive enfin devant la porte, les larmes sont déjà là mais je les retiens. Je ne peux m'empêcher de regarder à l'intérieur et là j'aperçois la sépulture de Michael. Eh voilà, je m'effondre, c'était prévisible. Je ne peux plus retenir les larmes. Je demande à mes filles de retourner à la voiture : non seulement je ne veux pas qu'elle me voit ainsi mais j'ai aussi envie d'être seule, seule avec lui !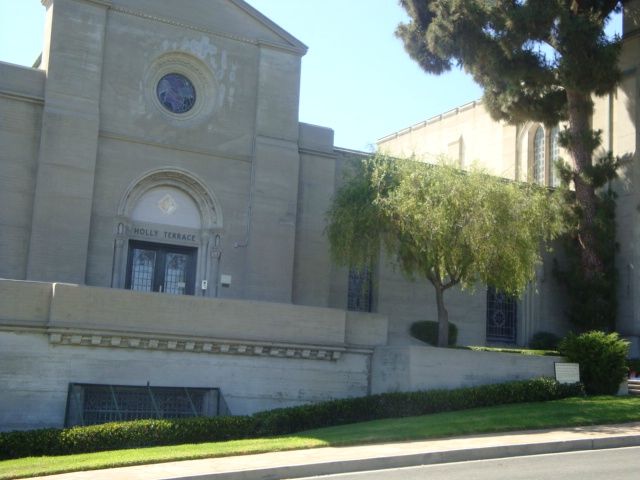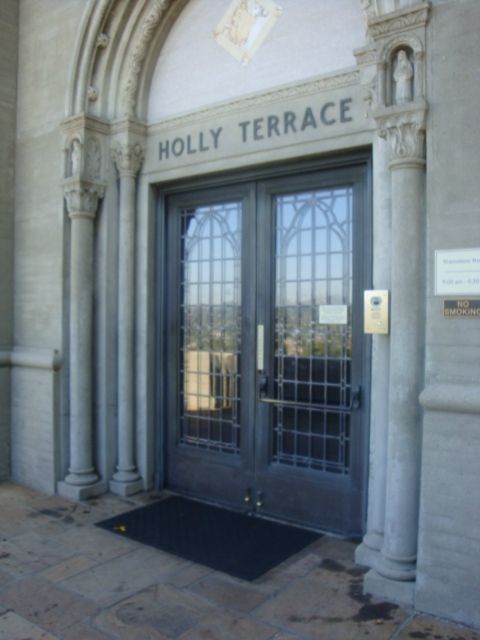 Mon regard est attiré vers l'intérieur, c'est terrible. Terrible parce que c'est dur, mais je ne peux m'en empêcher. Trois ans de douleur me reviennent. Je tremble de partout.
Je prends des tas de photos, même du tombeau. Certains penseront que c'est malsain, et j'avoue que je me fais également la réflexion. Mais je n'ai pas fait tous ces kilomètres pour m'arrêter à ça. Je le regretterai si je ne le fais pas !
Quelques fans m'ont demandé de laisser pour eux un mot, une carte. J'y joins également ma carte et une rose apportée pour l'occasion.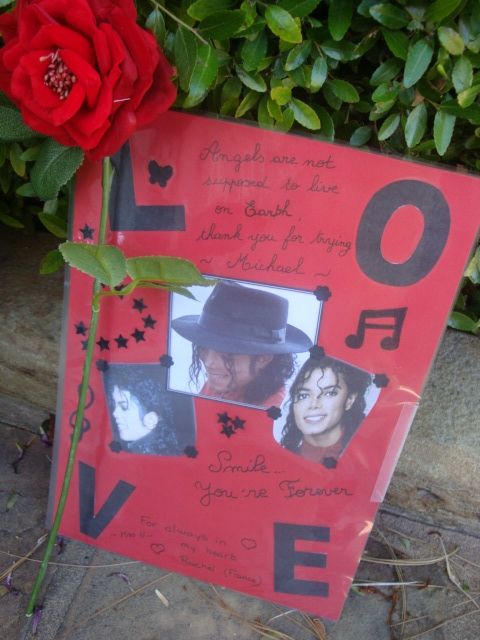 Je retourne m'assoir sur le banc à côté de la porte d'entrée de Holly Terrace et je reste là parmi mes pensées et mes larmes, pendant de longues minutes. Les mots sortent enfin et je me mets à exprimer ce que je ressens : la douleur de son départ, comment il a rempli ma vie et combien il me manque. Je m'aperçois que je n'ai jamais été aussi près de lui et qu'il n'est pas là ………… Dieu que ça fait mal !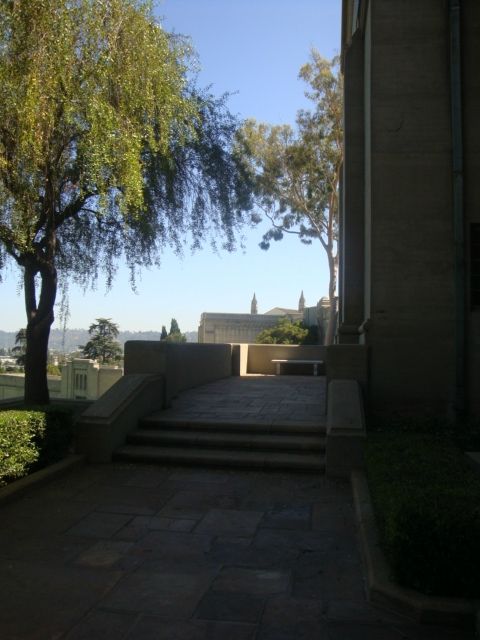 Au bout d'une quarantaine de minutes, je dois bien me résoudre à partir. Ma famille attend dans la voiture, j'espère qu'ils comprennent, en tout cas, ils sont patients. Mais je veux revenir. Je reviendrai, je ne peux pas lui dire au revoir tout de suite.
Je remonte en voiture, silencieuse, c'est dur mais je n'ai pas le choix.
Mon mari me demande si je ne veux pas aller voir un autre endroit le concernant. Je décide donc d'aller voir son ancienne école, la Gardner Street Elementary School. Retour à Hollywood.
Michael a été scolarisé dans cette école au tout début des années 70. Il y est revenu en 1989, pour l'inauguration d'un auditorium portant son nom, The Michael Jackson Auditorium. Sa présence se sent encore à la porte de l'école, avec des photos de classe. Il semble qu'un hommage ait également eu lieu, pour le 25 juin.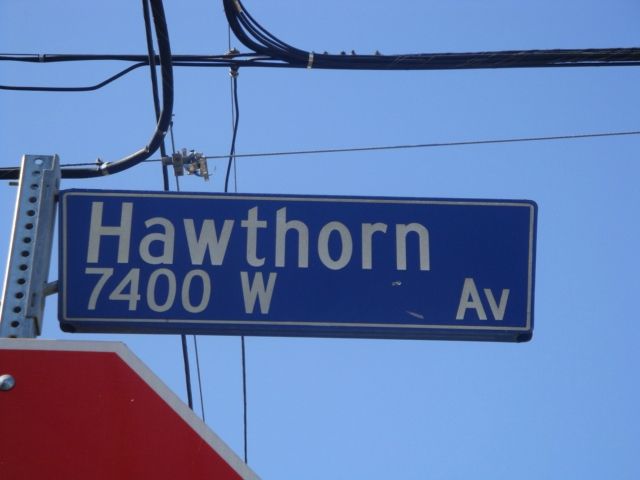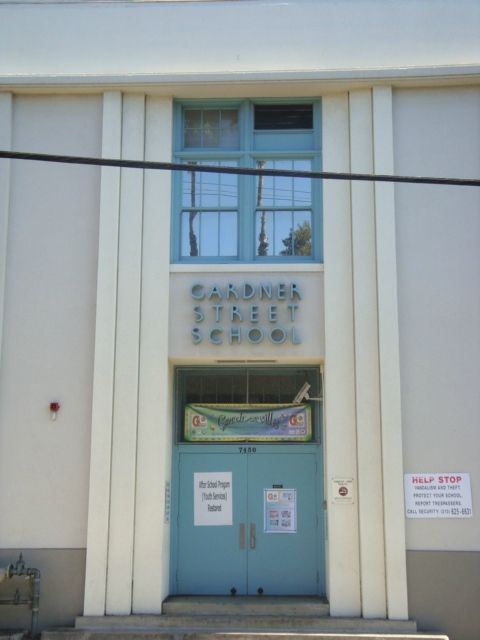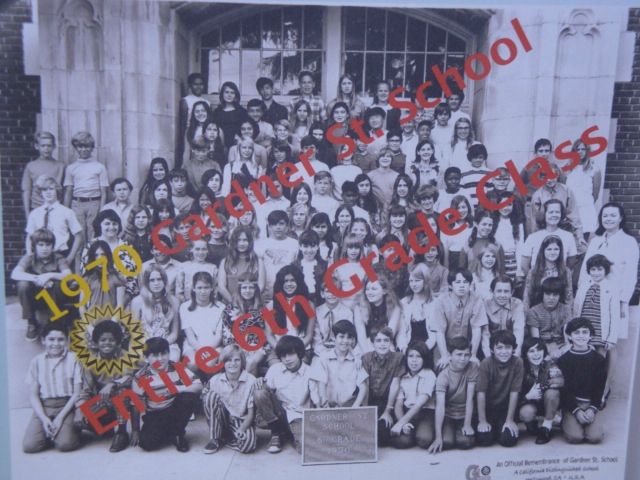 Pour finir, je rentre l'adresse des studios A&M dans le GPS. Les studios portent aujourd'hui le nom de Jim Henson Company mais c'est bien là que le 28 janvier 1985, se sont déroulées les sessions d'enregistrement de We Are The World.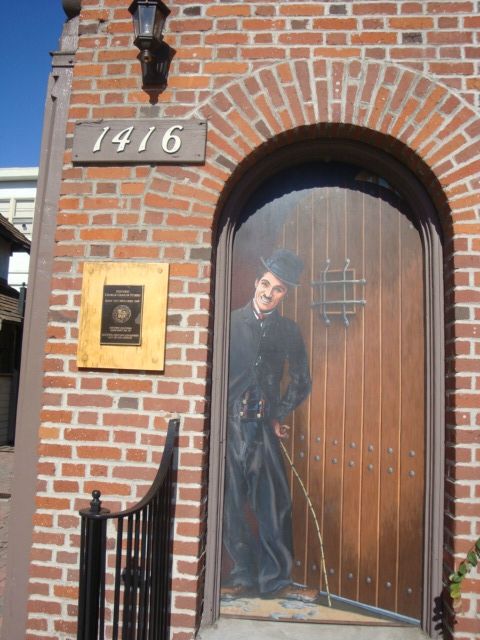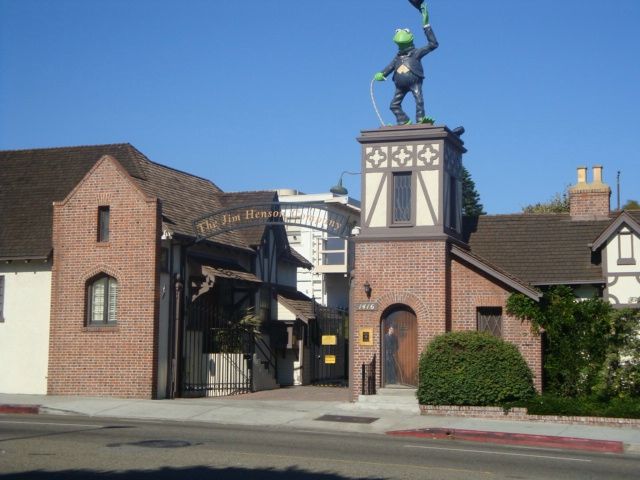 Notre première journée de visite à L.A. se termine, riche en émotions. J'ai encore du mal à m'en remettre. Je ne pense qu'à une chose : retourner à Forest Lawn.