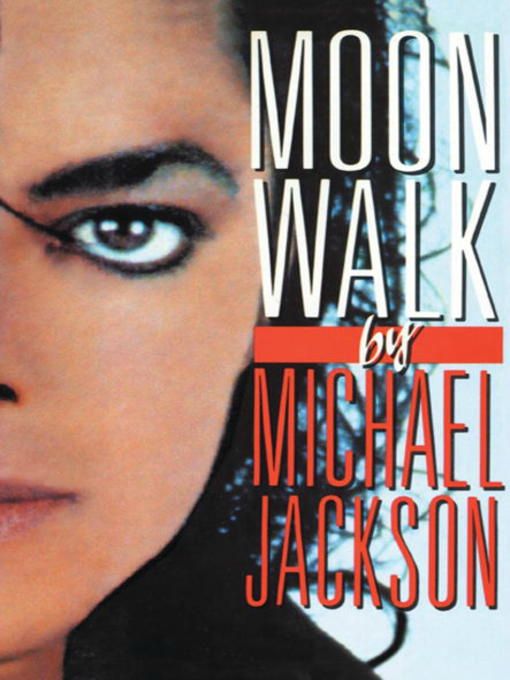 Livre autobiographique, écrit par Michael et sorti le 20 avril 1988 aux USA, dans lequel il raconte son enfance, sa carrière et ses inspirations. Il dédie notamment son livre à Fred Astaire, une de ses idoles en matière de danse.
La préface est signée Jacqueline Kennedy- Onassis
"Que peut-on dire de Michael Jackson ? C'est un des hommes de scènes les plus
connus à travers le monde entier. C'est un auteur de chansons qui sait aussi danser
d'une façon tellement originale qu'il semble défier les lois de l'équilibre, et que les
plus grands de ses admirateurs, et de ses héros, ont pour nom Fred Astaire et Gene
Kelly.
Son public n'est peut-être pas conscient de l'étendue de sa conscience
professionnelle. Il est rarement satisfait de son travail, c'est un perfectionniste qui se
lance des défis permanents.
Pour beaucoup de gens, Michael Jackson est un personnage insaisissable, mais
ceux qui travaillent avec lui connaissent le vrai Michael Jackson : sensible,
chaleureux, drôle, intuitif et clairvoyant. Le livre de Michael Jackson, Moonwalk,
éclaire le portrait d'un artiste qui réfléchit sur son travail et sur sa vie. "
Jacqueline Kennedy-Onassis.
Lors de sa réédition en 2009, c'est Berry Gordy qui signe la préface:
"Michael Jackson n'était pas un artiste qui arrive une fois tous les dix ans, une fois par génération ou une fois dans une vie. C'était un artiste qui n'arrive qu'une fois. J'ai eu une chance inouïe de le rencontrer lorsqu'il avait neuf ans. Même à cette époque, il y avait quelque chose de tellement irrésistible en lui que franchement je ne savais pas quoi en faire. Comment un gamin pouvait avoir un tel effet sur moi ? C'était un effet si puissant qu'en j'en ai immédiatement oublié mes appréhensions à travailler avec un môme et je me suis dépêché de créer un environnement pour Michael et ses frères qui entretiendrait et développerait leur talent.
A cette époque déjà, il savait ! Il savait qu'il était particulier. Il pouvait danser, chanter et bouger comme personne, il voulait juste s'améliorer.
Il était habité par cette rage d'apprendre, d'être constamment le meilleur. C'était un élève accompli. Il a étudié les meilleurs et est devenu le meilleur. Il a mis la barre très haute et l'a dépassé. Son talent et sa créativité l'ont poussé dans la stratosphère du divertissement.
Avec Moonwalk, c'était la première fois qu'il racontait son histoire avec ses propres mots, se plongeant dans sa vie, comment il sentait, comment il voyait les choses. Ce livre est une occasion unique de comprendre le vrai génie de Michael et comment ce gamin de Gary, Indiana, s'est propulsé lui-même jusqu'à devenir la plus grande star du monde.
Moonwalk révèle tellement le vrai Michael, mais il faut également lire entre les lignes pour vraiment le comprendre. D'ailleurs, je dois dire qu'il avait deux personnalités. En dehors de la scène, il était timide et parlait doucement, comme un enfant. Mais lorsqu'il montait sur scène, face à des milliers de fans hurlant, il changeait complètement et devenait un maître, un showman enfin libre. Pour lui, c'était tuer ou être tué.
A côté du grand créateur, compositeur, chanteur, producteur, acteur et maître de la scène, c'était aussi un penseur. Et, afin de se préserver, parfois, il se créait des mécanismes mentaux, des personnalités, sur scène, en dehors de la scène, lors des réunions, lorsqu'il gérait ses affaires, en signant des contrats ou encore durant les promotions. S'il était brilliant ? Bien sur ! Si c'était un génie ? Dieu du Ciel que oui ! Il pouvait faire tout cela. Sa personnalité était contradictoire mais son cœur a toujours été pur, magnifique et aimant.
Quand Michael et ses frères Jackie, Jermaine, Tito et Marlon ont auditionné pour moi à la Motown, à Detroit, ce jour de Juillet 1968, ils nous ont tous ébloui avec leur incroyable talent. Mais la performance du petit Michael dépassait son âge. Après avoir chanté et dansé comme James Brown et Jackie Wilson, il a chanté une chanson de Smokey Robinson, Who's Loving You, avec la tristesse et la passion d'un homme qui avait vécu avec le blues et le chagrin toute sa vie. Je ne pouvais pas le croire. Même si Smokey le chantait merveilleusement bien, Michael était meilleur. J'ai dit à Smokey, « Hey mec, je crois qu'il fait mieux que toi » Smokey a répondu, « Je crois aussi ». Quand Michael et ses frères l'ont interprété lors du Ed Sullivan Show, le monde entier, sans aucun doute, fut d'accord avec nous.
Je les ai emmenés en Californie et ils sont devenus une partie de la famille Gordy et de la famille Motown. Ce fut de merveilleux moments, on nageait, on plaisantait, on jouait, on répétait. Je leur ai donné une équipe de compositeurs et on leur a obtenu quatre hits: I Want You Back, ABC, The Love You Save et I'll Be There. Les Jackson 5 étaient le seul groupe l'histoire dont les 4 premiers singles sont devenus numéro 1. On était ravis, particulièrement Michael. On avait cassé une barrière importante. Pour Michael, l'inspiration a fait le reste. Et il l'a fait !
Nous avons fait tourné Michael et Diana Ross dans un film que nous produisions, appelé The Wiz et cela lui a permit de rencontrer le légendaire producteur Quincy Jones. Cette collaboration a donné l'album le plus vendu de tous les temps, Thriller, ainsi que Off The Wall et Bad.
En 1983, les Jacksons n'étaient plus à la Motown. Cependant les frères se sont réunis pour chanter lors d'un show télévisé spécial, Motown 25 : Yesterday, Today, Forever. Après un medley éblouissant, et d'une grande puissance, de leurs chansons, Michael s'est retrouvé seul sur scène et a écrit l'histoire de la pop. A partir du premier son de Billie Jean, quand il prend son chapeau, j'étais hypnotisé. Mais quand il a réalisé son légendaire moonwalk, j'étais en état de choc. C'était magique. Il est grimpé en orbite…… et n'est jamais redescendu.
Bien qu'elle se soit terminée trop tôt, la vie de Michael a été magnifique. Bien sur, il ya eu des moments tristes et peut être des décisions discutables de sa part, mais Michael a accompli tout ce dont il rêvait. Même à 9 ans, sa passion était de devenir le plus grand artiste du monde. Il était capable de travailler dur et faire tout ce qu'il pouvait pour devenir ce qu'il était vraiment, le roi incontesté de la Pop dans le monde entier.
Quel enfant ne donnerait pas son bras droit pour accomplir ses rêves de gamins les plus fous? Michael adorait tout ça, chaque moment passé sur scène, à répéter. Il adorait créer ce qui n'avait jamais été réalisé avant. Il aimait donner tout ce qu'il avait à sa musique et à ses fans.
Voilà, Michael était incroyable. C'est lui qui décidait ! En fait, plus je pense et parle de Michael Jackson, plus je me dis que The King Of Pop n'était pas un mot assez fort pour lui. Je crois qu'il était simplement « Le plus grand artiste qui n'ait jamais vécu »
Berry Gordy,
Fondateur de Motown
2009
Michael Jackson révèle beaucoup d'informations dans ce livre, notamment sur son enfance, sur ce qui l'a inspiré à devenir ce qu'il est et sur ce qu'il a vécu, ressenti hors scène depuis sa naissance jusqu'en 1988.
On peut découvrir à travers cette biographie :
ses tout débuts dans la musique ;
ses souvenirs les plus lointains, les plus marquants, les plus simples ;
les personnalités qui l'ont influencé, qui l'ont aidé ;
ses rapports familiaux ;
sa façon de travailler ;
le véritable sens de certaines chansons ;
ses choix, ses déceptions ;
des réponses aux rumeurs de la presse people (chirurgie, amour, etc.) ;
son amour de la musique, de sa famille, de ses fans, etc. ;
sa pureté ;
sa vie, dans les moindres détails, dans le plus profond de ses pensées.
Le livre a 290 pages pour six chapitres:
Des mômes qui rêvent
La terre promise
Bête de scène
Moi et Q (Quincy Jones)
La danse :

Moonwalk

All You Need Is Love