Mardi 31 juillet, direction Beverly Hills. Il est 8h30, encore une journée riche en émotions puisque je vais à Holmby Hills. Auparavant, plusieurs arrêts sont prévus.
8447 Beverly blvd, The Westlake Studios, Michael y a enregistré Thriller, Victory et Off The Wall. Bien sur on ne peut pas y entrer et c'est bien dommage.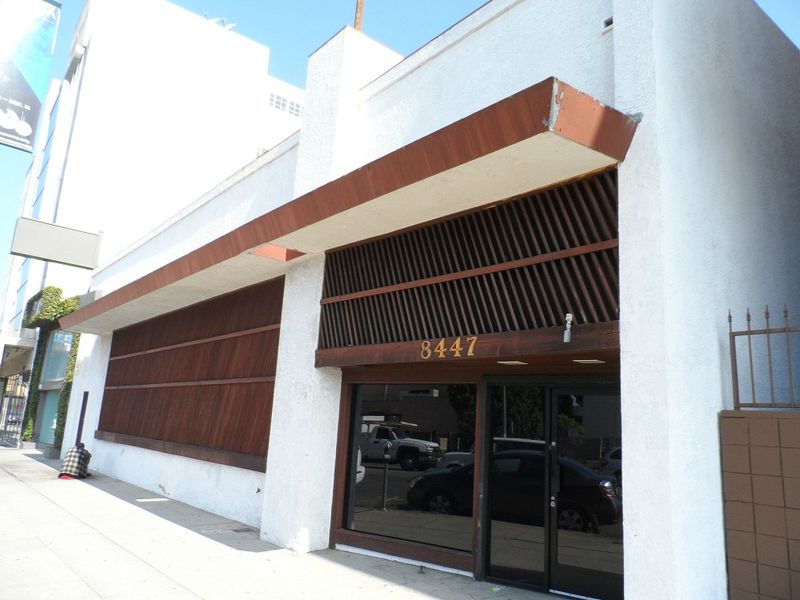 Sur Monica Blvd, à nouveau les studios Westlake, lieu d'enregistrement de Bad et Dangerous. Je ne peux toujours pas entrer !!!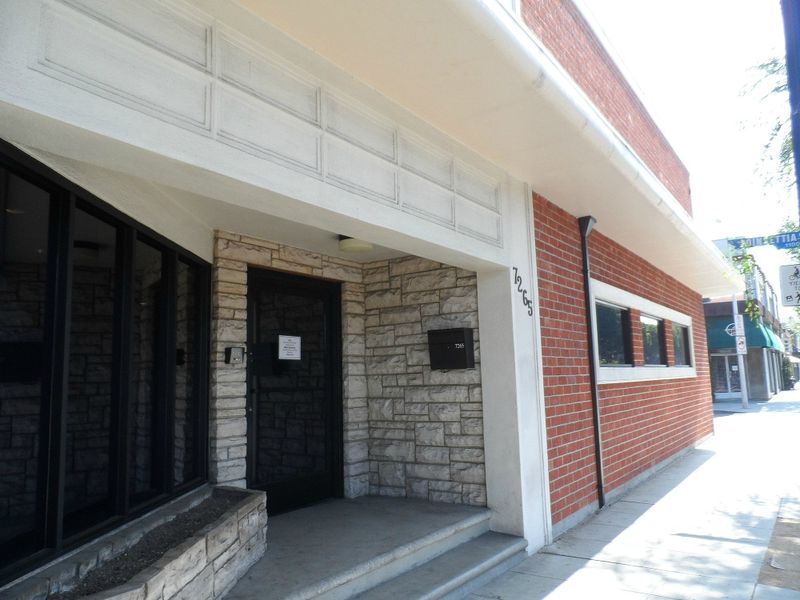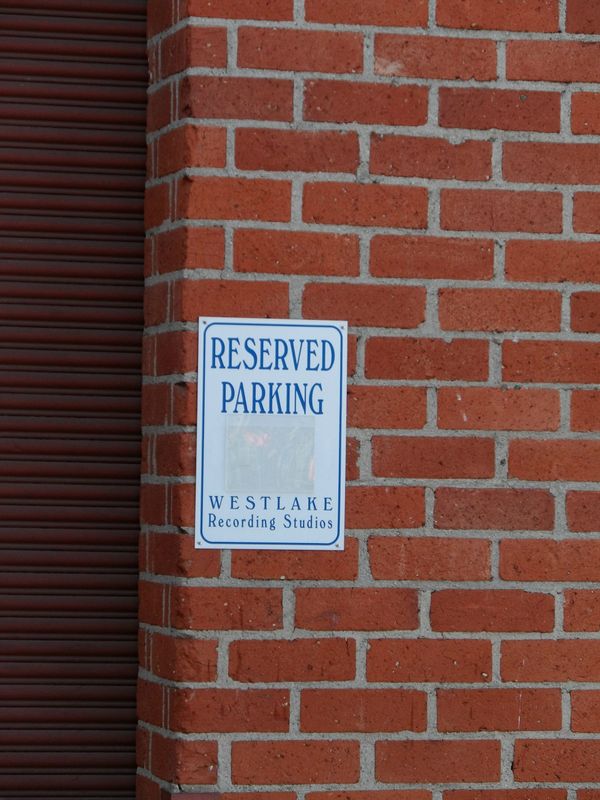 Ensuite, direction les anciens studios Motown au 7317 Romaine Street. Il ne reste plus grand-chose des studios, mais ce qui est intéressant, c'est de pouvoir observer le parc qui est en face : Souvenez-vous le nombre de fois où Michael lui-même l'a regardé, souhaitant pouvoir jouer avec les enfants qu'ils voyaient et entendaient. Mais lui devait répéter encore et toujours. Et bien il est toujours là ce parc, et des enfants jouent encore !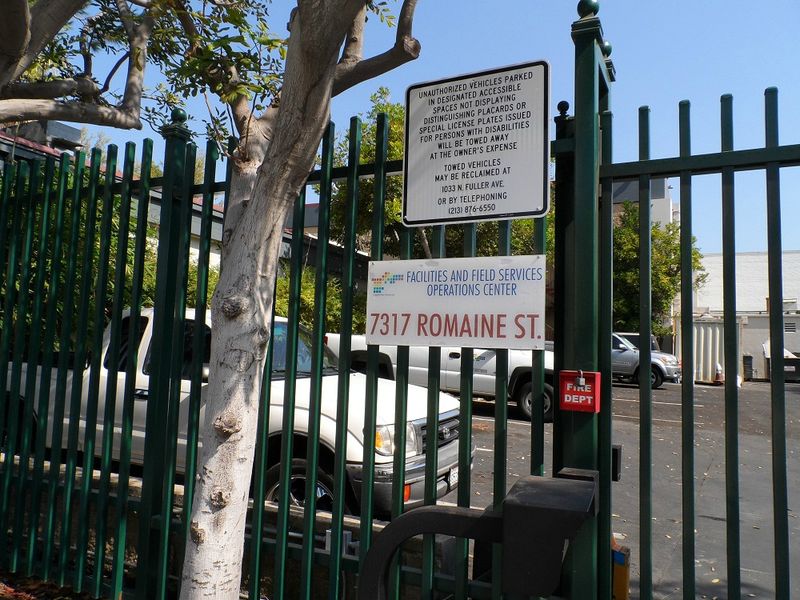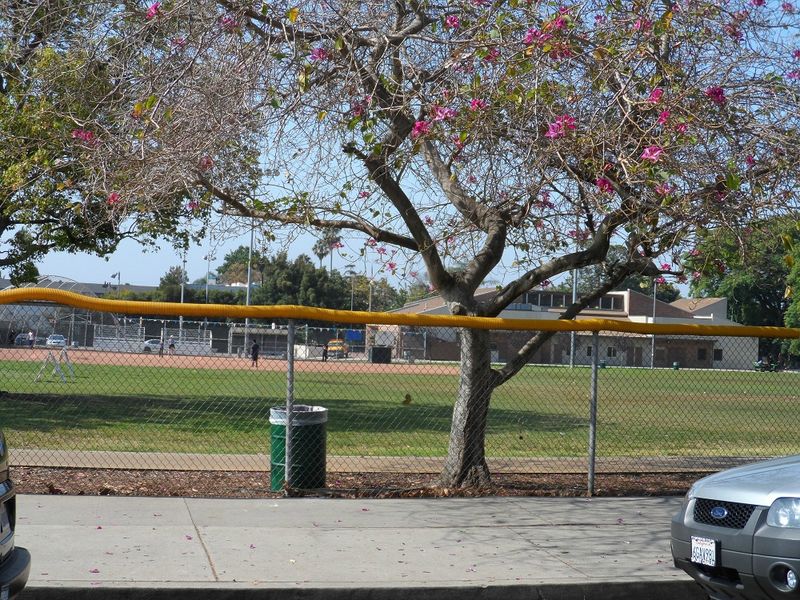 Enfin, The Ocean Way Studios, lieu d'enregistrement de Dangerous. Un petit studio discret, on a du mal à se dire qu'un chef d'œuvre en est sorti. Je m'imagine Michael descendre de sa voiture et se mettre au travail à l'intérieur. Mon imagination a bien fonctionné toutes ces journées à L.A. !!!!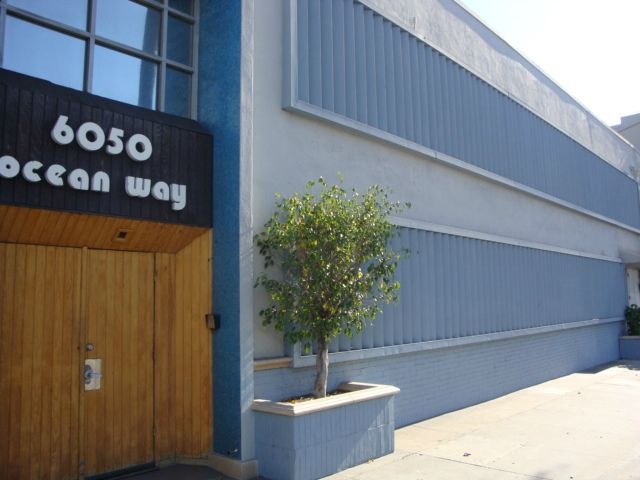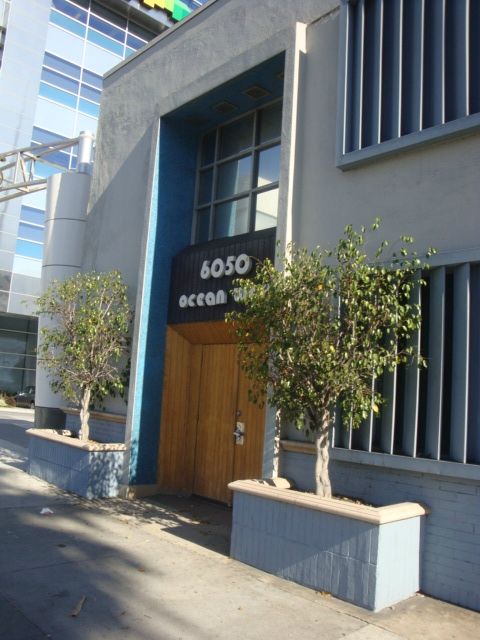 Avant d'aller enfin à Beverly Hills, j'emmène ma petite famille sur les hauteurs de Hollywood. Des rues étroites et sinueuses nous mènent à la première maison que la famille Jackson a occupée à son arrivée à Los Angeles, avant d'emménager à Encino. Elle est bien sur habitée, quelle chance pour ses occupants, une maison historique pour eux !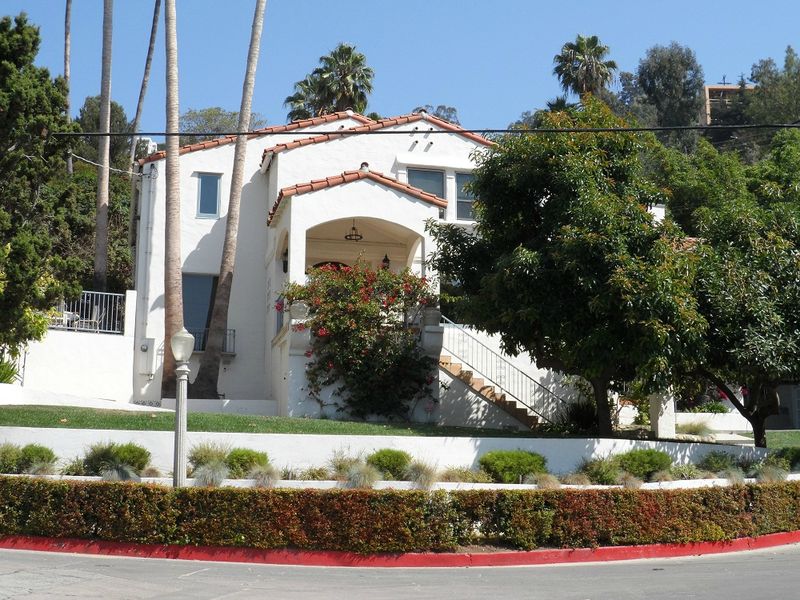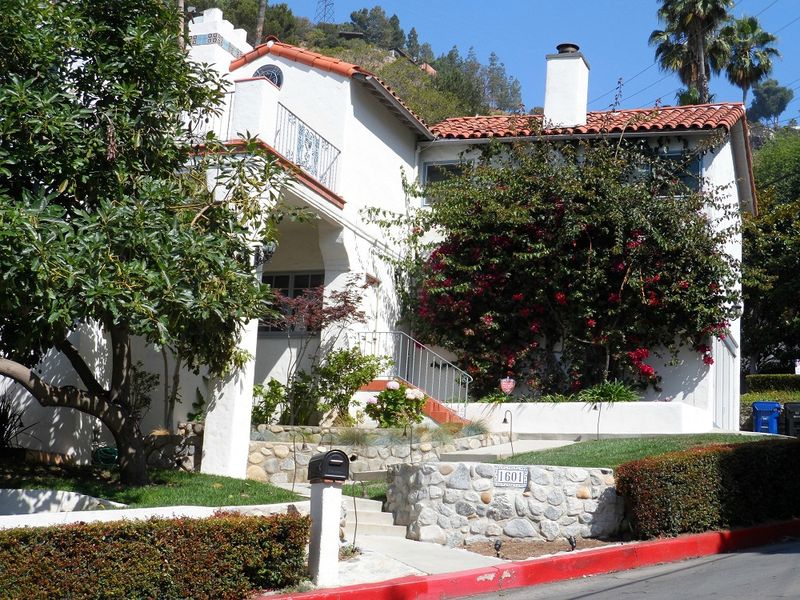 La voiture prend enfin la direction de Beverly Hills.
Sur la route j'aperçois un des magasins préférés de Michael en matière de shopping, The Book Soup, mais prise dans la circulation, je ne peux pas m'arrêter.
Les maisons aussi somptueuses les unes que les autres se succèdent mais finalement on les devine plus qu'on ne les voit derrière leurs clôtures ou des grandes haies ! A un feu, apparait devant moi le Beverly Hills Hotel : Michael y était avec ses enfants et ses parents, quelques mois avant sa disparition.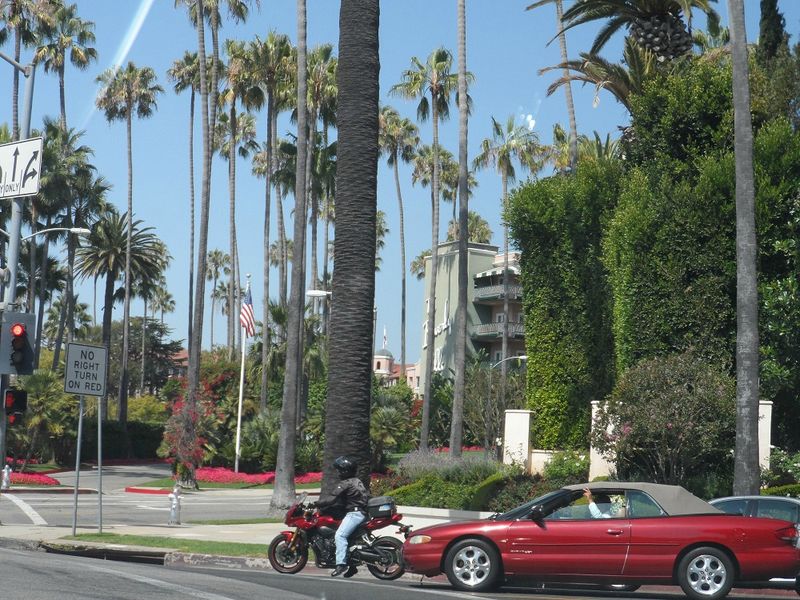 J'arrive devant Holmby Hills ! Une petite rue ombragée. Trois ou quatre touristes sont là, prennent des photos et s'en vont. Dès le premier abord, je n'aime pas cette maison, vous en comprendrez certainement la raison. Des images, des sons, de ce jour fatidique envahissent ma tête : l'ambulance, le coup de téléphone aux secours, la chambre où le drame s'est déroulé, c'est horrible. Et pourtant je n'ai face à moi qu'un grand portail noir. Je contourne la maison car je sais que dans la rue derrière on peut apercevoir le garage, et effectivement il y a une voiture recouverte. Je ne m'attarde pas trop, j'ai vraiment le cafard. Cette maison ce ne sont que des douloureux souvenirs, ce n'est pas lui, ce n'est pas son Histoire.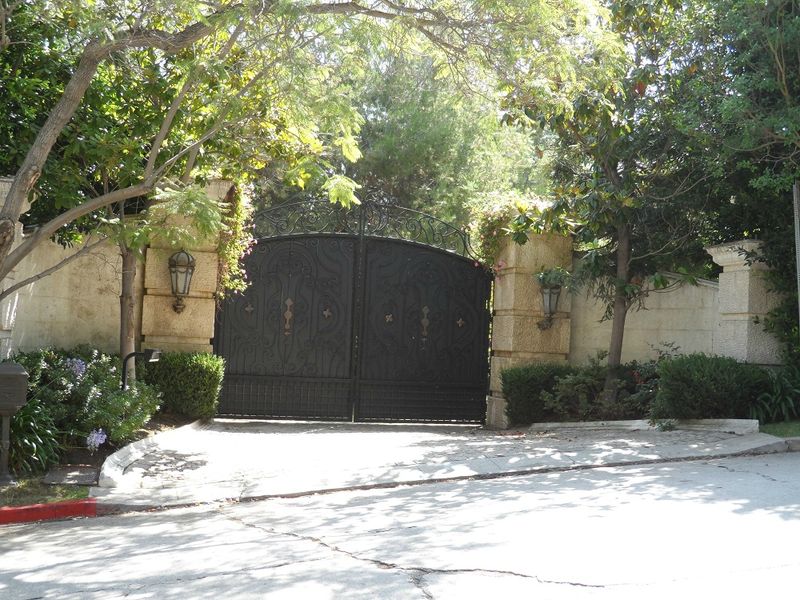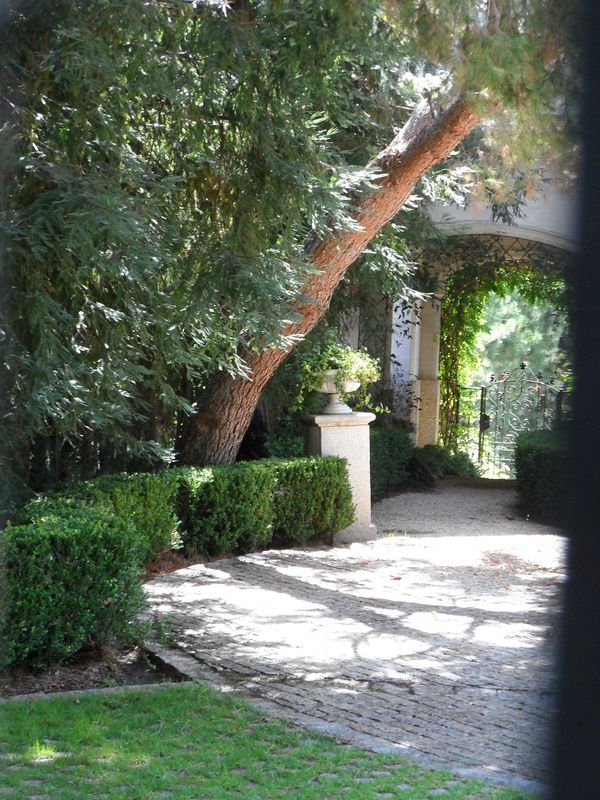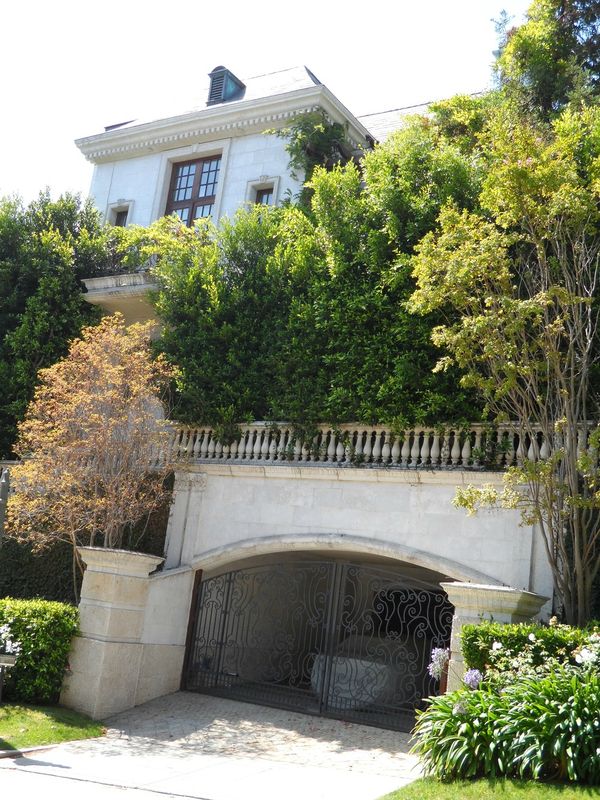 Je décide d'aller à Encino. Le quartier n'est pas le même et il y a quelques kilomètres à faire. Mais déjà d'autres sentiments se font sentir. Encino, il y a passé une partie de sa vie, c'est la maison familiale. Quand je me retrouve face au portail, c'est déjà plus accueillant. Des petites fleurs colorées entourent la boîte aux lettres. Je décide de jouer aux paparazzi (ce n'est pas bien je sais, mais encore une fois je ne voulais pas repartir en me disant « j'aurais du le faire »): le portail n'est pas très haut et en grimpant sur un talus de pierre, j'arrive à voir un peu l'intérieur : la fameuse allée qui mène à la maison est là. Au bout j'aperçois le WELCOME !!! Une voiture est garée ! Et dire que tant de souvenirs sont là derrière, au bout de cette allée. J'ai l'impression d'être si près, c'est merveilleux et frustrant à la fois !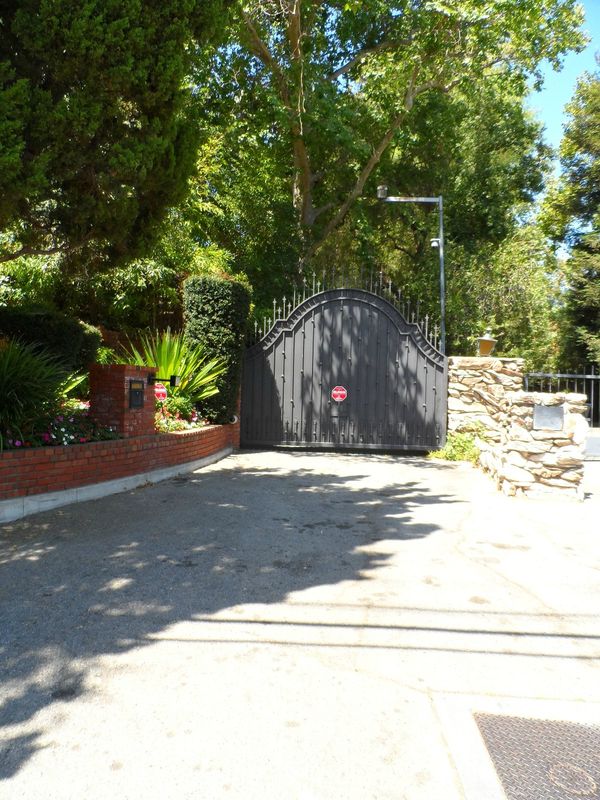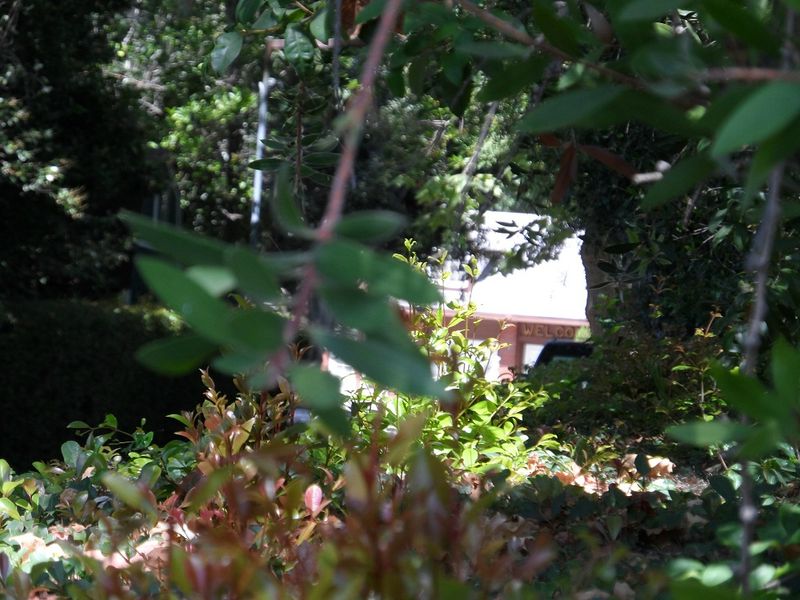 Je dépose une petite carte pour une fan et je ramasse quelques cailloux et une fleur (qui malheureusement ne tiendra pas le coup !!) en souvenirs. Je prends toute sorte de photos, je fais durer les choses. Je sais que la famille n'y habite plus mais j'espérais voir sortir ou entrer une voiture. Rien de ne se passera. Le quartier est vraiment très calme.
Il est environ 11h30, et nous reprenons la freeway pour aller visiter un musée, The Autry Museum. Ce musée retrace l'histoire de l'Ouest Americain. On n'évite pas, bien sur, les cow-boys et les Indiens, il y a d'ailleurs des pièces très intéressantes. Et………. Une (petite) vitrine consacrée à Michael Jackson pour une expo intitulée « How the West was born by Michael Jackson » où comment Michael a marqué ses contemporains en portant des costumes influencés par l'histoire de l'ouest américain. La vidéo de Michael interprétant I Shot The Sheriff en 1977 est d'ailleurs présente. Tous les costumes exposés sont de Michael Bush et Dennis Tompkins. Fabuleux !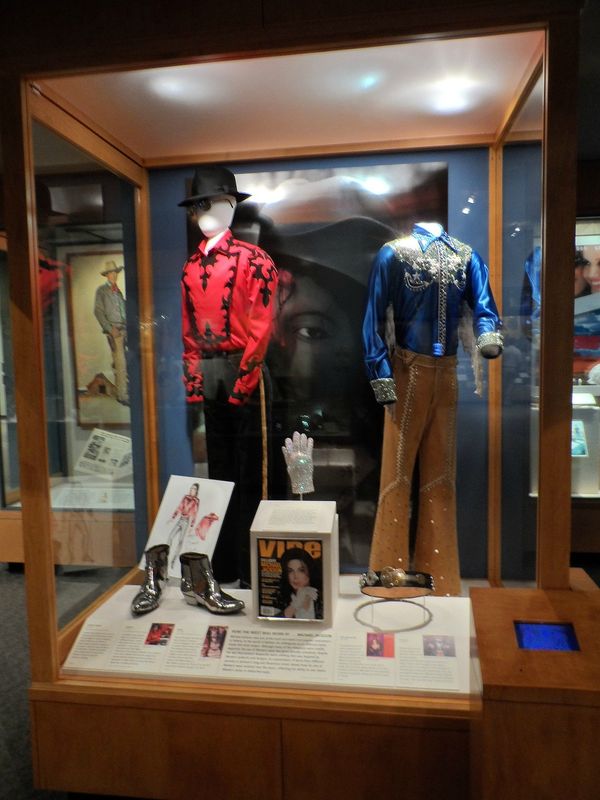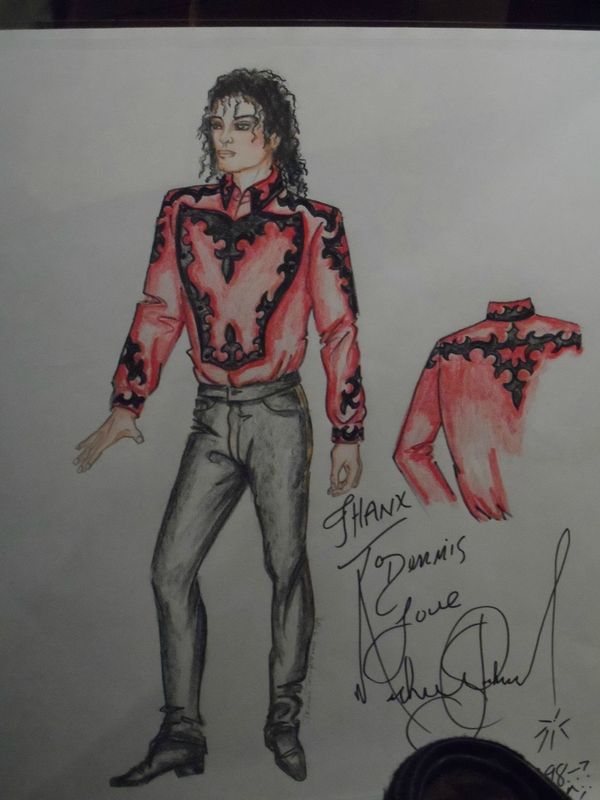 J'ai réussi à convaincre mon mari (grâce à une amie qui m'avait mis un doute en tête !!!) que je voulais retourner à Forest Lawn. Il m'a dit OK et ça tombe bien dans le programme de la journée puisque ce n'est qu'à quelques minutes du musée !
Me revoilà donc auprès de lui. C'est toujours aussi dur, surtout que je suis en train de me dire que je ne suis pas prête d'y revenir. Je réalise que je suis là, les yeux collés à la porte de Holly Terrace depuis de longues minutes, perdu dans ma douleur et mon chagrin. Heureusement que je suis seule, l'endroit est toujours aussi désert et calme. Je n'arrive pas à lui dire au revoir ! Et pourtant, il faut à nouveau partir. Je lui promets, je me promets, que je reviendrai, je ne sais pas quand mais un jour je reviendrai, je referai ce voyage ! Je voulais aller sur la tombe de Liz Taylor, mais je suis tellement perturbée que j'oublie.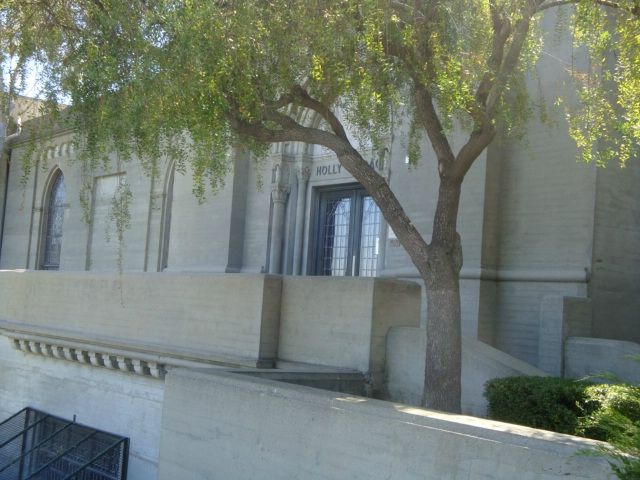 La journée se terminera sur la plage de Santa Monica. Les attractions du Pier me feront oublier quelques temps ces durs moments mais ma tête et mon cœur sont restés à Forest Lawn. Je ne pensais pas que ce lieu me marquerait à ce point !