The Wiz est un film musical de Sidney Lumet, sorti le 24 octobre 1978 et adapté de la comédie musicale homonyme, créée au Majestic Theatre de Broadway en 1975. A l'époque, la pièce est un grand succès, et reçoit même, en 1975, un Tony Award (qui équivaut à un oscar au théâtre) pour le meilleur spectacle de l'année.
L'idée d'adapter la pièce au grand écran se fait sentir, Motown, qui a acquit les droits d'enregistrement de la bande originale se lance dans le défi.
Le PDG de la compagnie, Berry Gordy avait en projet de faire jouer sa chanteuse en titre, Diana Ross, dans une comédie musicale, depuis quelques temps déjà et l'idée du Magicien d'Oz se posait comme l'occasion rêvée. Seul problème, Diana Ross a 34 ans à l'époque et le personnage de Dorothy qu'elle doit interpréter n'est qu'une adolescente. Le scénario sera finalement modifié pour donner à Dorothy un âge plus crédible vis à vis de Diana Ross : l'adolescente devient donc une jeune institutrice de 24 ans, mais l'histoire reste la même.
Ted Ross, pour jouer le lion, Nipsey Russel pour jouer l'homme en fer blanc et Richard Pryor dans le rôle du magicien sont également engagés.
C'est parce que Diana Ross est engagée pour le film que Michael souhaite y participer mais à cette époque la famille Jackson est en procès avec Motown. Cependant avec le soutien de Diana Ross, Michael passe l'audition devant Sydney Lumet, il postule pour le rôle de l'épouvantail qui ne possède pas de cervelle et qui ne fait que lire ce qui est écrit sur des morceaux de papiers pour savoir ce qu'il doit faire. "Comme tous les personnages de The Wiz, je suis prisonnier de moi-même. J'ai peur de réaliser mon potentiel. Je me fie à mes coupures de presse plutôt que de penser à utiliser mes petites cellules en sommeil." Michael décroche le rôle.
Le tournage a lieu à New York, les répétitions, à l'hôtel St George de Brooklyn. Sidney Lumet travaille avec les acteurs sur le scénario et les danseurs répètent leurs mouvements. Le tournage commencera dans les studios Astoria à Queens. Des scènes de "The Wiz" sont tournées à l'extérieur, dans les rues de New York.
Les acteurs du film ne doivent pas simplement jouer un rôle ils doivent aussi savoir danser et suivre une chorégraphie, ce qui n'était pas un réel problème pour Michael: "Depuis que je suis tout petit, j'ai ce don de pouvoir imiter n'importe quel danseur, rien qu'en le regardant faire ses gestes, une seule fois. Pour certains, il faut certainement reproduire chaque mouvement, chaque pas, l'un après l'autre, avec tout ce que cela comporte de réflexion :ma hanche part à droite et mon pied à gauche, si je fais ça et puis ça, et mon cou bien droit, en arrière, mais moi je n'ai qu'à regarder et je le fais aussitôt. ». Sur le tournage de "The Wiz", j'ai appris la chorégraphie en compagnie d'autres acteurs, Diana Ross, le lion et l'homme en fer blanc. J'ai rapidement remarqué qu'ils avaient une attitude négative à mon égard. Je n'arrivais pas à comprendre de quoi il s'agissait jusqu'à ce que Diana m'explique que je la mettais mal à l'aise. J'étais stupéfait. Moi ? Mettre à l'aise Diana Ross ? Elle m'a raconté qu'elle savait que je ne le faisais pas exprès, mais que j'apprenais les séquences de danse trop rapidement ! C'était embarrassant pour elle et pour les autres qui ne parvenaient pas à reproduire les mouvements au fur et à mesure que le chorégraphe les présentait. Diana et moi avons ri de tout ça mais par la suite, j'ai fait de mon mieux pour dissimuler mon aptitude à apprendre les mouvements rapidement."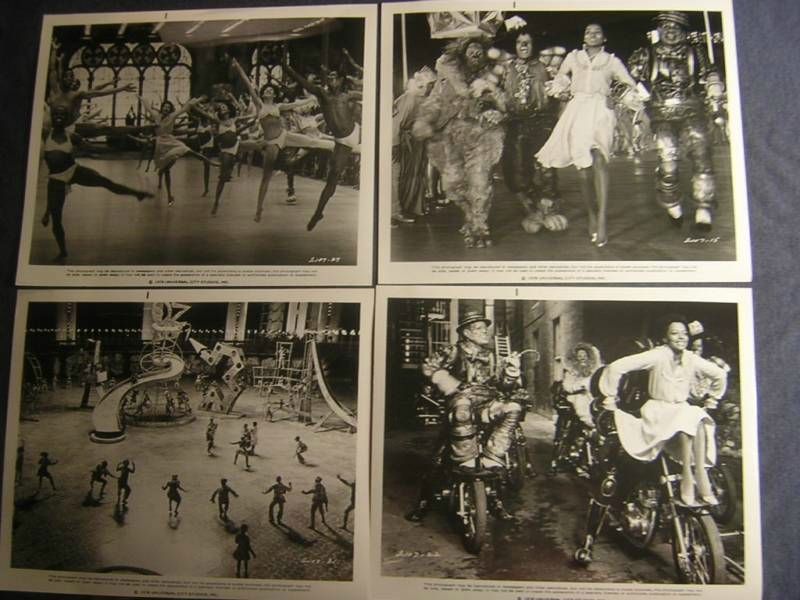 La cité d'Emeraude dans laquelle se trouve le magicien est reconstituée au World Trade Center, un décor spécial est créé, composé de 37 000 ampoules peintes en or, vert et rouge. D'autres séquences sont tournées dans le parc d'attractions de Coney Island, au Bronx, à Harlem, et à Greenwich Village. Les conditions climatiques sont difficiles, le tournage commence en plein hiver, Michael se souvient: "Il fallait aussi endurer les changements d'environnement. Nous travaillions souvent en extérieur, il faisait froid, aussi froid qu'il est possible à New York. Six cents danseurs évoluaient dans le World Trade Center tous portant des costumes ressemblants à des maillots de bains, et le froid était si intense que beaucoup d'entre eux abandonnèrent."
Le maquillage et les effets spéciaux comptent beaucoup dans le film car il lui donne sa dimension magique et féerique. C'est avec "The Wiz" que Michael a découvert tout ce que permettait le maquillage et notamment la capacité de transformer quelqu'un et de le métamorphoser: "J'ai adoré avoir tout ce maquillage sur le visage. Lorsque j'étais déguisé en épouvantail, c'était la chose la plus merveilleuse au monde. Je devenais quelqu'un d'autre et je m'évadais à travers mon personnage. Des enfants venaient visiter le plateau de tournage et je m'amusais énormément en jouant avec eux et en comportant comme l'épouvantail."
Quatre heures de maquillage par jour sont nécessaire à Michael pour le transformer en épouvantail, Michael ressortait souvent du plateau avec la peau boursouflée, tâchée et marquée par le maquillage. " (...) Quelque fois, les fans qui m'attendais dehors me montraient du doigt en criant: 'eh, ce type se drogue !' Je tentais de leur expliquer que je n'avais jamais touché à la drogue et que c'était juste le résultat du maquillage pour le film, mais je ne pense pas qu'ils me croyaient. Parfois il m'arrivait de rentrer à la maison en costume et encore maquillé. (...) J'ai aimé tout mon déguisement. J'ai même conservé mon pull orange et blanc que je portais, je l'ai d'ailleurs utilisé pour une séance photo quelques années plus tard"
Le film sort le 24 octobre 1978, et est projeté en avant première au Pitt's Century Plaza Theater, un cinéma de Los Angeles. C'est un véritable échec. Les critiques démolissent le film. Le résultat est lourd, long (plus de deux heures de film) et étouffant tellement le film s'est laissé aller à la démesure. Les critiques reprochent surtout le prix qu'a coûté le film prés de 13 millions de dollars et le choix de Diana Ross pour interpréter le rôle principal. Le public boude le film tout simplement parce qu'il n'est pas habitué à voir des comédies musicales sur grand écran. Néanmoins la prestation de Michael est saluée par les critiques et par le public. "Michael est le jeune acteur le plus talentueux depuis James Dean. C'est un acteur brillant, un danseur phénoménal, un des talents les plus rares avec lesquels j'ai eu l'occasion de travailler. Et je n'exagère pas." rapporte Sidney Lumet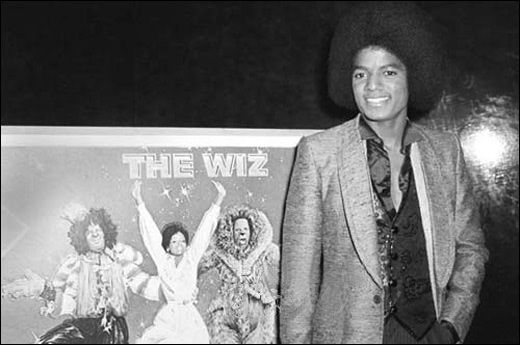 Mais ce tournage a surtout été l'occasion pour Michael Jackson de rencontrer celui qui fera un bout de chemin artistique et non pas le moindre, le producteur Quincy Jones.
Michael parle du tournage de "TheWiz" : " C'était génial ! Une des plus merveilleuses expériences de ma vie (...) Je suis assez content de ce que j'ai donné. C'est réellement merveilleux de savoir qu'une chose que vous avez faite, à laquelle vous avez vraiment participé, restera pendant des années et des années. Le plus drôle, c'est que la chanson que je préfère dans le film n'est pas une de celles que je chante, il s'agit de "Believe In Yourself", un morceau interprété par Diana et Lena Horne. Je l'aime à cause de ses paroles et de sa signification."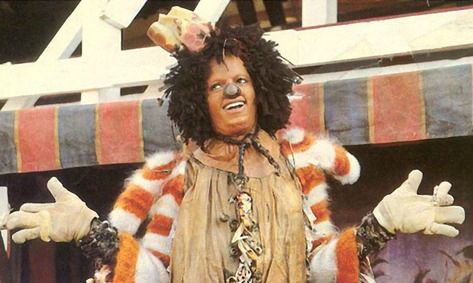 Le film ne sortira en France qu'en avril 1984, suite au succès mondial de Thriller, sans rencontrer beaucoup plus de succès! (voir les articles suite à la sortie française ici)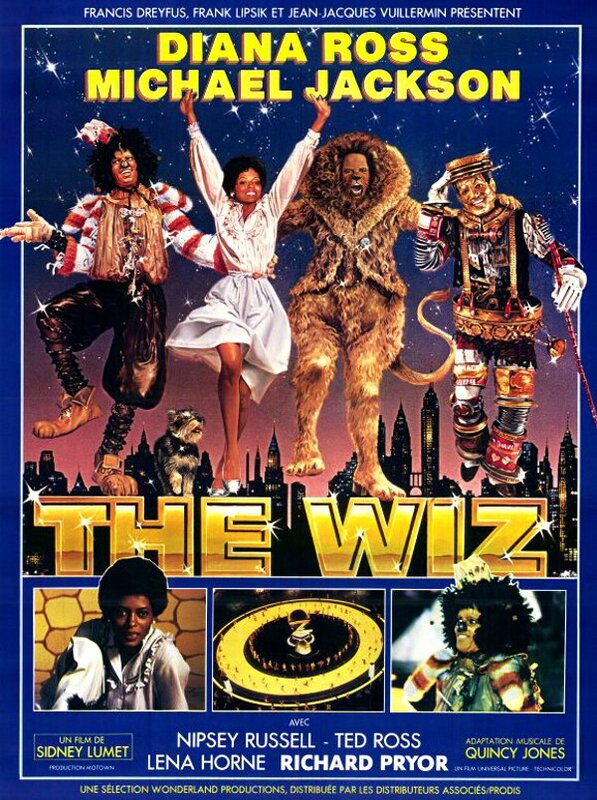 L'histoire :
Dorothy, jeune institutrice introvertie, connait un beau jour une aventure fantastique. Son chien s'étant échappé, elle part à sa recherche et fait, en chemin, d'étranges rencontres: Un épouvantail à la recherche d'un cerveau, un homme de fer blanc en quête d'un coeur, de gigantesques lions, des singes volants, des sorcières, des fées et des poupées géantes, qui la conduisent au magicien d'Oz, le seul qui puisse lui indiquer le chemin du retour...
Fiche Technique :
Réalisateur : Sidney Lumet
Scénario, d'aprés la pièce "The Wiz" : Joel Schumacher
Produit par Rob Coen
Producteur éxécutif : Ken harper
Montage : Dede Allen
Musique originale : Charlie Smalls
Musique adaptée et supervisée par Quincy Jones
Chorégraphe : Louis Johnson
Directeur de la photographie : Oswald Morris
Effets spéciaux : Albert Whitlock
Maquillages : Stan Winston
Chef décorateur et costumes : Tony Wilson
Production : Motown
Distribution : Universal
Distribution :
Diana Ross : Dorothy
Michael Jackson : Scarecrow (L'épouvantail)
Nipsey Russell : Tinman (L'homme de fer-blanc)
Ted Ross : Lion / Fleetwood Coupe de Ville
Mabel King : Evillene
Theresa Merritt : Aunt Emma (Tante Emma)
Thelma Carpenter : Miss One
Lena Horne : Glinda the Good (Glinda la bonne fée)
Richard Pryor : The Wiz / Herman Smith
Stanley Greene : Uncle Henry (Oncle Harry)
Clyde J. Barrett : Subway Peddler (Mendiant du métro)
Derrick Bell : The Four Crows (Les Quatre corbeaux)
Roderick-Spencer Sibert : The Four Crows (Les Quatre corbeaux)
Kashka Banjoko : The Four Crows (Les Quatre corbeaux)
Ronald « Smokey » Stevens : The Four Crows (Les Quatre corbeaux)