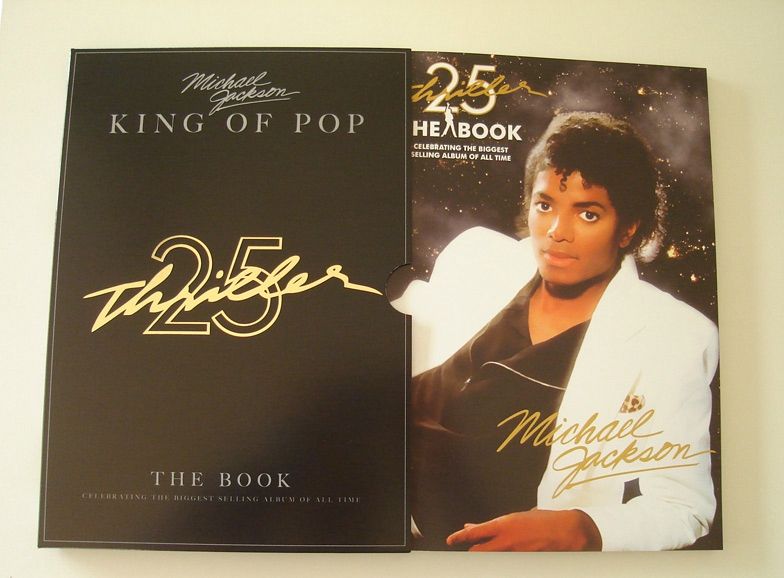 12 février 2008: sortie de Thriller the 25th Anniversary Edition: un CD contenant l'album Thriller entièrement remasterisé, un DVD bonus des vidéos et prestations de Michael Jackson sorties à l'époque PLUS des remixes 2008 inédits des plus grands titres de Thriller en collaboration avec plusieurs guest stars: Akon, Fergie, Kanye West et will.i.am.
Pour accompagner cet album anniversaire qui marque les 25 ans de l'album le plus vendu de tous les temps, un livre est publié. Prévu à l'origine en août 2008, pour les 50 ans de Michael, Thriller 25th Anniversary: The Book, Celebrating the Biggest Selling Album of All Time paraît finalement en octobre 2008.
Plus de 180 photos exclusives, retravaillées en haute qualité numérique pour une impression sur papier glacé font de cet ouvrage un voyage incomparable à travers le temps, afin de revivre cette époque inoubliable: Les coulisses de l'enregistrement de THRILLER, la réalisation des vidéoclips qui ont révolutionné le monde de la musique, l'itinéraire d'une tournée victorieuse, la nuit la plus chaude des Grammies... accompagnés d' interviewes exceptionnelles des acteurs de Thriller parmi lesquels Quincy Jones (Producteur et Producteur Exécutif, Thriller), Rod Temperton (Compositeur, Thriller), John Landis (Réalisateur, Thriller – le clip), Matt Forger (Ingénieur du Son, Thriller) et Bruce Swedien (Ingénieur du Son, Thriller).
En 2009, ML Publishing Group publie une version mise à jour de Thriller 25th Anniversary: The Book. Il s'agit d'une édition finalisée le 12 juin à l'approche des concerts de l'O2. Elle contient 20 photos qui, selon le souhait de Michael, remplacent certains clichés. Contrairement au premier tirage, elle n'est pas livrée dans un étui-fourreau (ni de marque-page, uniquement produit à l'occasion des 25 ans de l'album).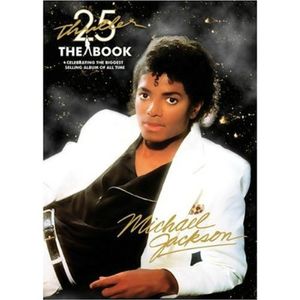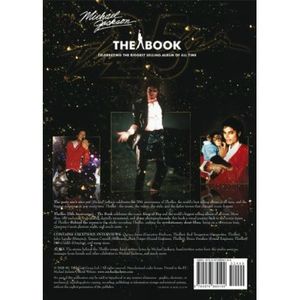 Thriller 25th Anniversary: The Book, Celebrating the Biggest Selling Album of All Time
146 pages
ML Publishing Group, Collectors Ed
Octobre 2008
En Anglais