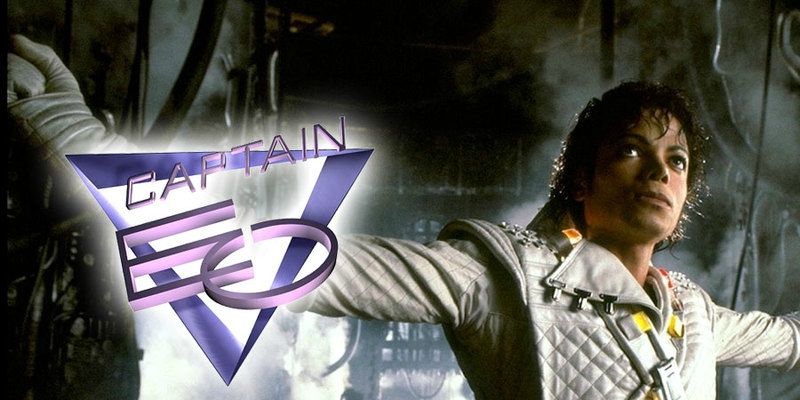 Michael Jackson joue le rôle principal, le capitaine Eo (du grec Eos, déesse de l'aurore) de ce court métrage futuriste en 3D de 17 mn, réalisé en 1985, pour les studios Disney.
Dans « Captain EO », Michael Jackson est propulsé vers une autre planète, entouré de protagonistes pour le moins extraordinaires. Les visiteurs découvrent alors Hooter, petit personnage vert aux allures d'éléphant qui éternue des notes de musique ; Fuzzball, un singe curieux au pelage orange et aux ailes de papillon ; le Geex aux deux visages tout en or ; Major Domo qui se mue en batterie et Minor Domo, son inséparable compagnon qui se transforme en synthétiseur électronique.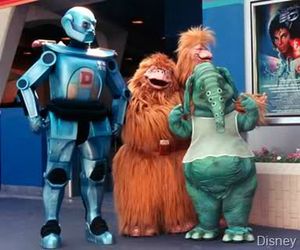 L'aventure de « Captain EO » transporte Michael Jackson et son équipage à la découverte d'une planète dépourvue de couleur gouvernée par l'abominable Force Suprême (interprétée par Anjelica Huston). Invoquant les pouvoirs universels de la musique, de la danse et de la lumière, ils vont ensemble tenter de sauver cette terre menacée et la sublimer en technicolor. En effet, Captain EO déclare à la créature qu'il est en mesure de voir la beauté cachée en elle et que la clé pour la voir est une chanson. Elle refuse d'entendre la chanson et ses gardes se précipitent sur l'équipage. L'équipage se transforme en instruments de musique ou en musiciens. Grâce à un « rayon musical », Eo transforme les gardes en danseurs qui aident alors Eo. La « puissance » de la chanson finit par transformer la créature en une jolie femme et son antre en un pacifique temple grec.
C'est cette histoire que les visiteurs des parcs Disney ont pu apprécier au sein d'une attraction futuriste dès le 12 septembre 1986 à EPCOT Center, en Floride, puis ldès le lendemain au Disneyland d'Anaheim en Californie. Elle a ensuite été introduite à Disneyland Tokyo le 20 mars 1987 puis à Disneyland Paris le 12 avril 1992.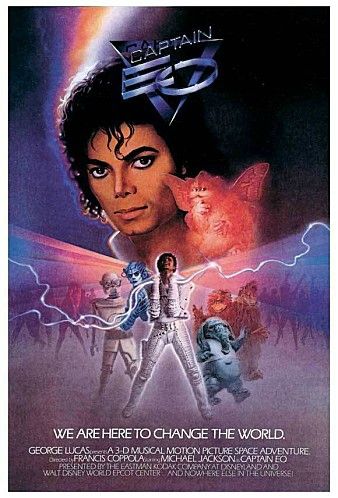 Elle sera fermée dans tous les parcs entre 1996 et 1998 et remplacée par Chérie, j'ai rétréci le public. En avril 2010, après le décès de Michael Jackson, l'attraction a été réouverte d'abord dans le parc californien puis en France, en Floride et au Japon. Elle est actuellement ouverte occasionnellement, en fonction des saisons et de l'affluence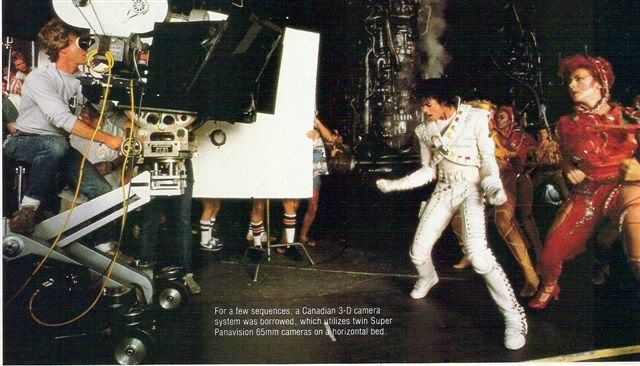 Tournée dès le 24 juillet 1985 à Los Angeles, le film est dirigé par Francis Ford Coppola et produit par George Lucas. La musique a été écrite par James Horner et comprend deux chansons composées par Michael Jackson, (We Are Here To Change The World et Another Part Of Me). Le personnage du Supreme Leader est joué par Anjelica Huston.
Le 30 juillet, en plein tournage, Michael se foule le poignet après une mauvaise chute.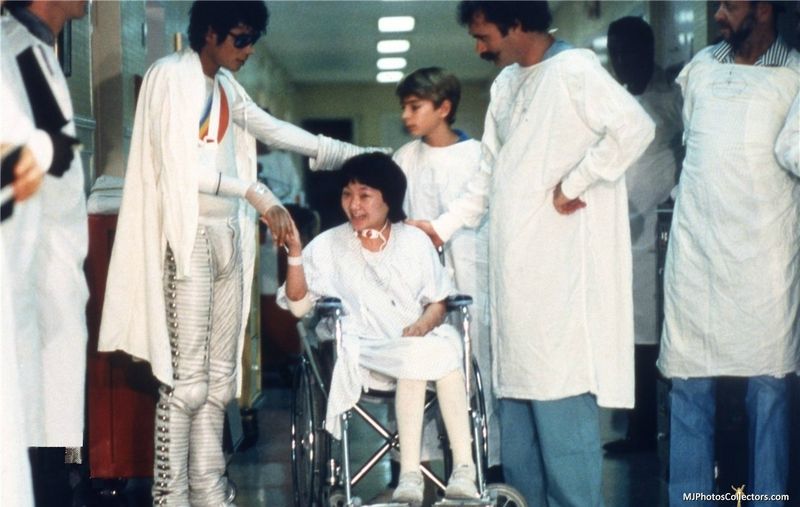 C'est durant le tournage de Captain Eo que Michael commence à travailler avec Michael Bush et Dennis Tompkins, ses costumiers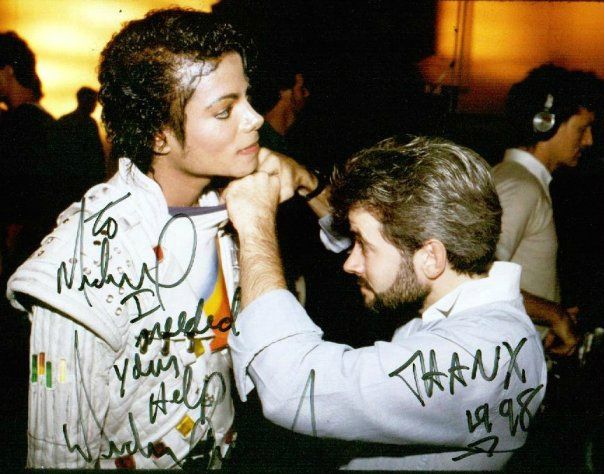 Le film dure 17 minutes mais son coût fut estimé entre 17 et 30 millions de dollars. Captain EO fut à sa sortie le film le plus cher jamais produit selon la base du prix à la minute.
Fiche Technique
Réalisateur : Francis Ford Coppola
Scénaristes: Georges Lucas, Francis Ford Coppola et Rusty Lemorande

Effets spéciaux : Industrial Light & Magic

Distributeur : Walt Disney Attractions

Producteurs : Rusty Lemorande, Georges Lucas (exécutif)

Date de sortie : 12 septembre 1986

Langue : Anglais
Distribution
Michael Jackson: Captain EO
Angelica Huston: The Supreme Leader
Dick Shawn: Commander Bog
Fred Apolito: Slave
Janeen Best: Dancer
Sheila Best: Spaceknight Dancer
Gabriel Bologna: Dancer
Debbie Lee Carrington: Idee
Tony Cox : Hooter
Janeen Damian: Dancer
Gary DePew: Major Domo
Cindy Sorenson : Geex
Smith Wordes: Danseur
Percy Rodriguez: Narrateur
Le 30 mai 1988, Captain EO Backstage est diffusée aux Etats-Unis. L'émission spéciale, présentée par Whoopi Goldberg, montre les coulisses de Captain EO, les répétitions de danse, le maquillage et les effets spéciaux.
Parmi les nombreux objets derivés sortis sur Captain Eo, on trouve la BD en 3D (comic book à voir ici)