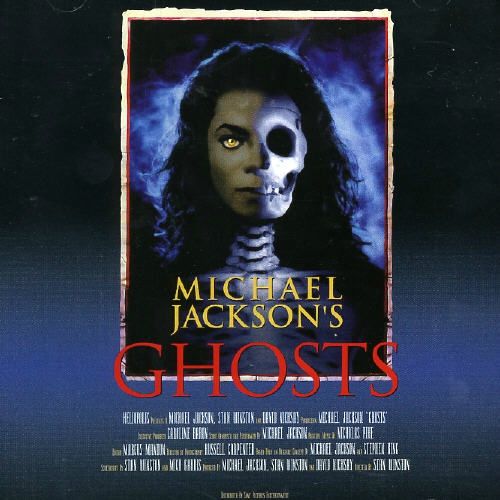 En 1993, Michael Jackson, s'attelle à la réalisation du clip Is this Scary, censé promouvoir la sortie du film les valeurs de la famille Addams. Mais lorsqu' éclate l'affaire Chandler, Michael est contraint d'abandonner ce projet ambitieux, qui finira par renaître de ses cendres trois ans plus tard. Is This Scary devient alors Ghosts, et la mise en scène est confiée à Stan Winston.
Ghosts est donc un moyen métrage fantastique de 39 minutes, sorti en 1997, de Stan Winston avec Michael Jackson sur une musique de Nicholas Pike. Stephen King, Stan Winston (maquillage), Mick Garris et Michael Jackson ont collaboré pour l'écriture du scénario.
C'est en fait un long "vidéo-clip" dans la tradition "jacksonienne". Stan Winston avait déjà collaboré au maquillage des zombies du clip Thriller de Michael Jackson en 1983 avec le réalisateur John Landis.
Même si l'histoire a été réarrangée par Michael Jackson et les scénaristes à l'occasion de la création de ce short film, l'histoire d'origine à été écrite par Stephen King.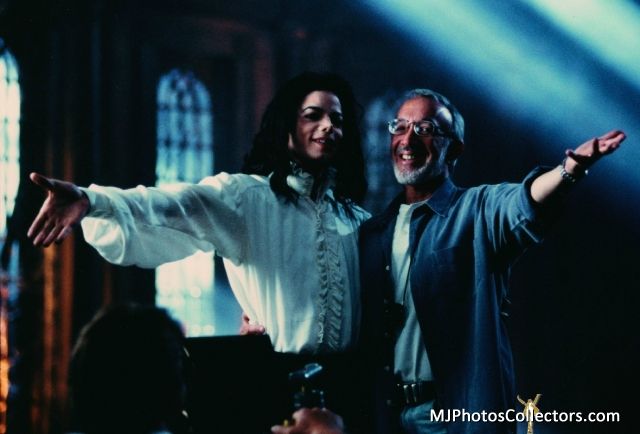 Michael Jackson y interprète cinq rôles(le maestro, le maire, le squelette, Gouhl Mayor et Superghoul) dont quatre où il est méconnaissable grâce au maquillage et aux effets spéciaux de Stan Winston. Michael Jackson y présente ce qui pourrait être une interprétation personnelle de sa propre vie: un homme excentrique, que beaucoup jugent étrange, vit seul dans une grande demeure isolée.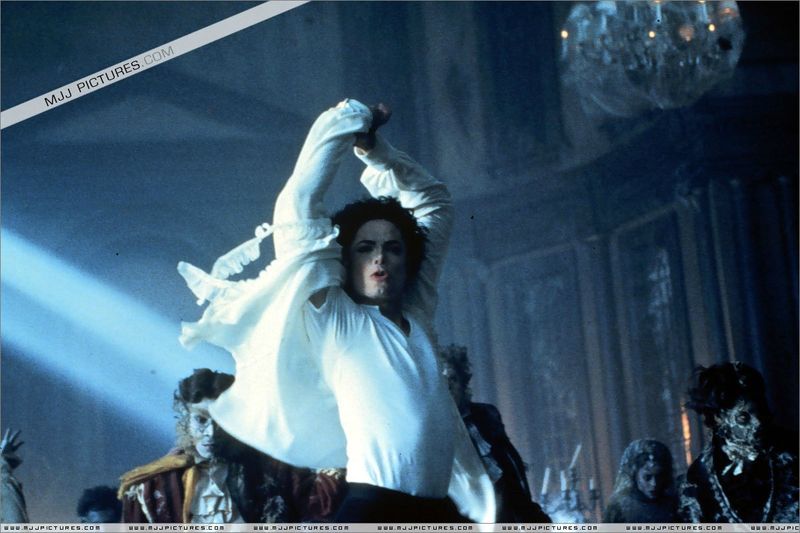 L'histoire
Une foule de parents en colère et le maire de la ville de "Normal Valley" arrivent dans l'inquiétant manoir du haut de la colline pour s'y confronter à son mystérieux occupant, le Maestro. Celui-ci aime à divertir les enfants d'une façon insolite, qui n'est pas du goût des parents.
À l'approche du manoir, l'un des enfants révèle que celui-ci est hanté. Terrorisée, la foule y pénètre tout de même. Au milieu d'éclairs et de toiles d'araignées, ils vont bientôt faire connaissance avec un personnage étrange... Le Maire le menaçant et lui demandant de quitter la ville, le Maestro décide de lui rendre la pareille et lance un pari: celui qui aura le plus peur devra quitter la ville ! Maestro leur présente alors les membres de sa famille, une bande de fantômes déjantés qui se mettent à danser avec Michael sur trois titres, tous tirés de l'album HIStory et Blood on the Dance Floor : Ghosts, Is It Scary et 2 Bad. Le maire, prit de folie, finira par s'enfuir. Happy end pour le personnage de Michael qui se voit finalement accepté par les villageois.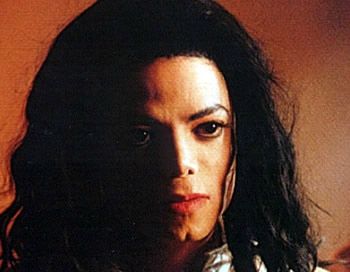 En octobre 1996, une première version du film sort aux Etats-Unis en avant-première du film Thinner de Stephen King. Entre octobre et décembre 1996, le film sera présenté lors de soirées spéciales aux Etats-Unis, en Australie et au Japon
Le mini-film est projeté au 50e anniversaire du festival de Cannes, le 8 mai 1997, à minuit, hors compétition, avec quelques légères modifications. Michael affole la croisette par sa présence. Canal + diffuse le short film le lendemain.
Le programme officiel distribué lors de l'avant première du film au Festival de Cannes a été imprimé en nombre limité : seulement 4000 exemplaires.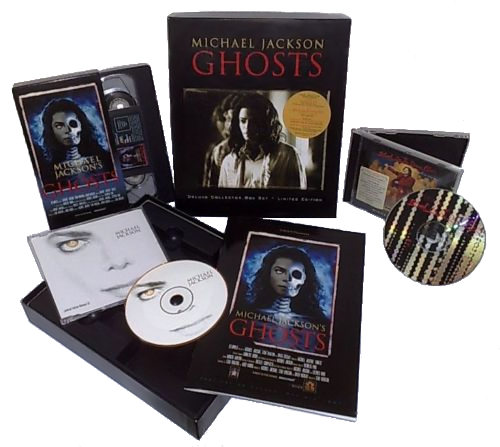 En décembre 1997 le film sort en VHS et en coffret collector (Deluxe collector box set - limited edition) contenant : le programme - la VHS - le CD Blood On The Dance Floor - HIStory in the Mix (qui contient des chansons du film) et un CD 3 titres minimax avec l'inédit "On the Line" produit par Babyface et tiré du film Get on the Bus de Spike Lee. Il existe aussi une version Laser disc video.
L'équipe de Black And White, magazine trimestriel français entièrement consacré à Michael Jackson, s'est occupée du programme officiel contenu dans ce coffret. Christophe Boulmé est le designer du coffret.
Voir les articles ici
Fiche Technique
Réalisateur : Stan Winston
Producteurs : Michael Jackson, Stan Winston et David Nicksay
Scenario: Michael Jackson, Stephen King, Mick Garris
Musique : Michael Jackson, Nicholas Pike
Directeur de la photographie : Russel Carpenter
Date de sortie : 8 mai 1997
Durée : 39 :31
Langue : Anglais
Are You Scared Yet?
Le making of du short-film