Le 07 février 1975: Les J5 sont en concert au Radio City Music Hall de New York
Le 07 février 1979: Le Destiny tour des Jacksons est à Londres pour un deuxième concert
Le 07 février 1984: Michael reçoit au Metropolitan Museum Of Natural History de New York un prix du Guinness Book of World Record pour la vente, à cette date, de 25 millions d'albums de Thriller. Michael déclare:
"I've been performing for twenty years. I started at 5 years old touring with my brothers, The Jackson 5, and still I haven't – you know, I feel like I've just begun, you know. And I've always wanted to do great things and achieve many things, but for the first time in my entire career I feel like I've accomplished this, because I'm in the Guinness Book Of World Records. I'm so honored and deeply touched by it and thank you all. And I also thank CBS Records, which is the best record company in the world and Walter Yetnikoff, who is the best record company president in the world. And thank you all. You are all wonderful people. I'm very embarrassed but thank you."
Traduction
«Je chante depuis vingt ans, j'ai commencé à l'âge de 5 ans, en tournée avec mes frères, les Jackson 5, et j'ai l'impression de commencer seulement. J'ai toujours voulu faire de grandes choses et réaliser beaucoup de choses, mais pour la première fois de toute ma carrière, j'ai l'impression d'avoir accompli quelque chose , parce que je suis dans le Livre Guinness des Records du Monde. Je suis tellement honoré et profondément touché par cela et merci à tous. Et je remercie également CBS Records, qui est la meilleure compagnie de disques dans le monde et Walter Yetnikoff, le meilleur président d'une maison de disque au monde. Et merci à vous tous. vous êtes tous des gens merveilleux. Je suis très confus, mais je vous remercie ".
Voir l'album photos sur la page facebook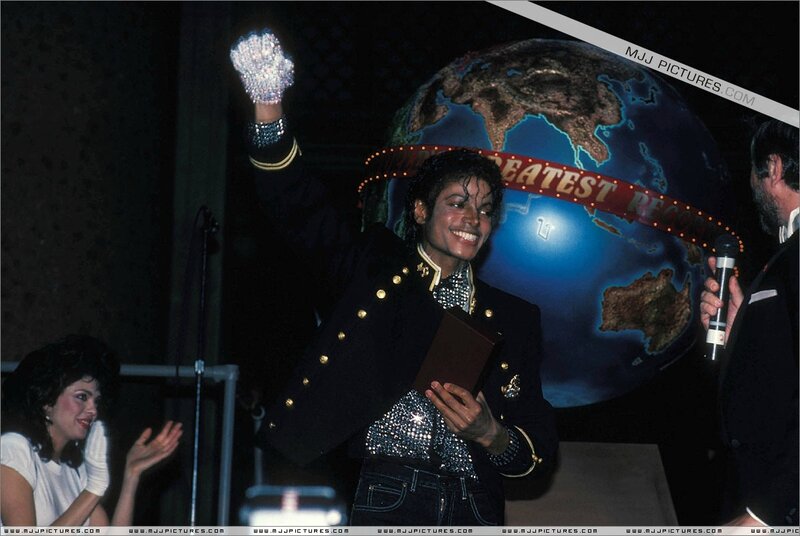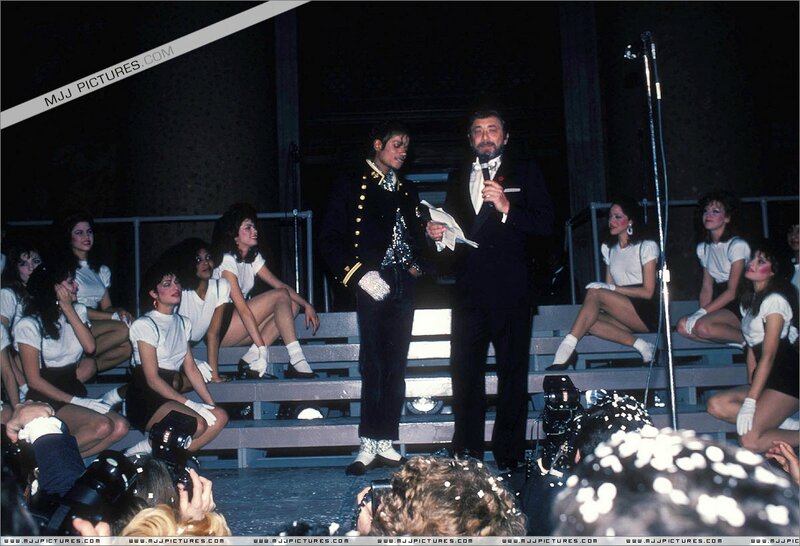 Le 07 février 1989: Michael visite la Cleveland Elementary School à Stockton(Californie) où quelques semaines auparavant un jeune homme a ouvert le feu. Cinq enfants avaient trouvé la mort et 39 ont été blessés. De retour de sa tournée mondiale, Michael vient apporter son soutien aux victimes.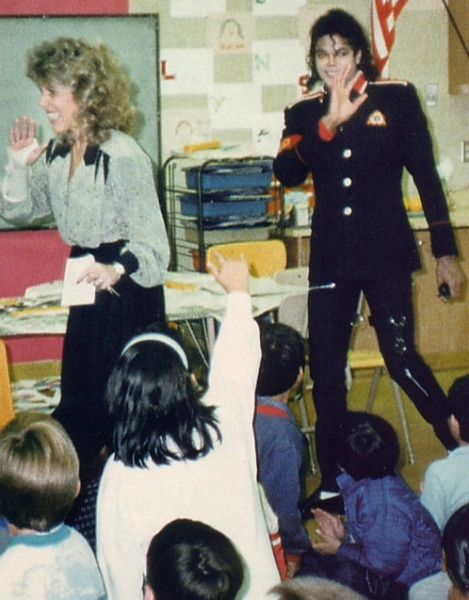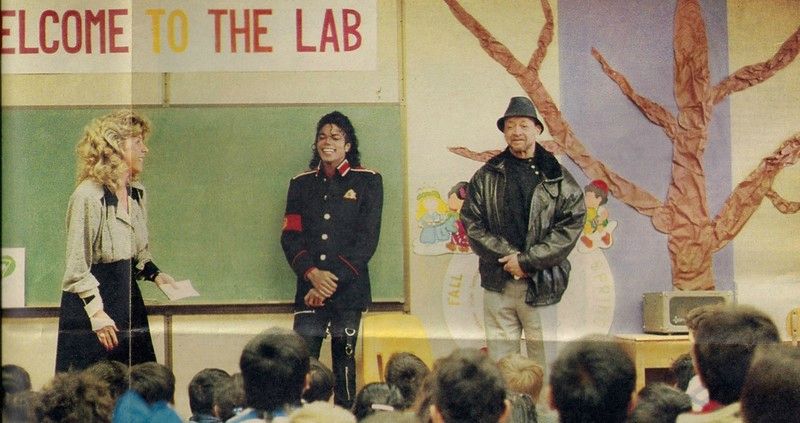 Le 07 février 1998: Michael dine au Ivy Restaurant de Los Angeles avec Lisa Marie
Le 07 février 2004: Michael engage Raymone Bain comme nouveau porte-parole officiel.
Le 07 février 2009: The Grammy Museum de Los Angeles propose une exposition "Michael Jackson: HIStyle" où une sélection de costumes du style perso de Michael est exposée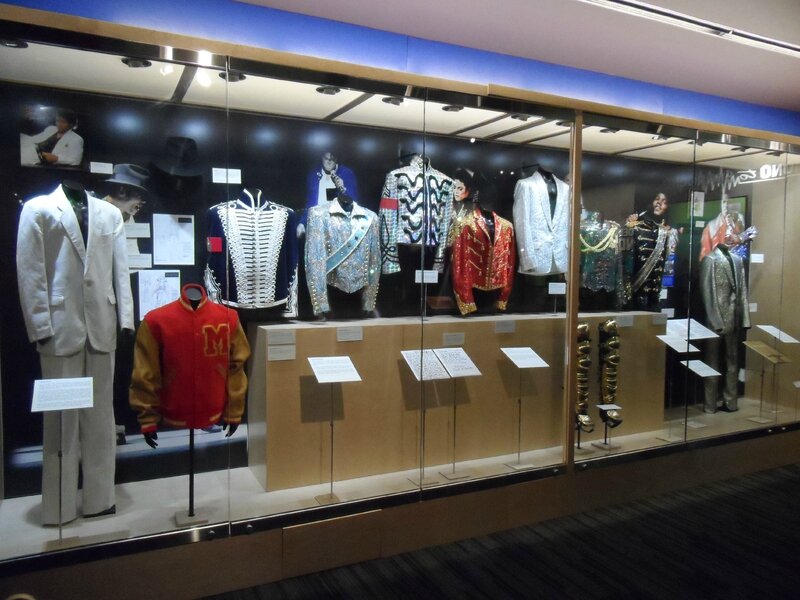 Exposition de juillet 2012