"Michael, avant Jackson" rassemble une collection de photos inédites, intimes, pleines de fraîcheur et d'énergie: chez lui, en famille, avec ses fans, sur scène lors de concerts désormais mythiques, et sur le tournage du clip de Beat It.
Todd Gray, jeune photographe Noir à peine plus âgé que Michael Jackson, commente en outre ses propres photos dans Michael, avant Jackson et apporte des éléments de contexte uniques à propos du Roi de la pop.

«Mes photos de Michael le montrent joyeux, aimant la vie et séduisant, avant que les demandes insatiables de sa célébrité extraordinaire ne pèsent autant sur lui. Avec le recul, c'était vraiment l'époque de Michael avant Jackson.»Todd Gray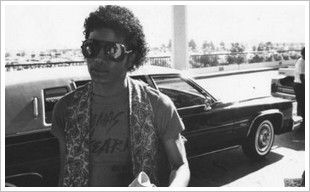 Todd Gray a photographié Michael Jackson pendant 10 ans (1974 – 1984), souvent comme photographe désigné par Michael lui même. Il a réalisé de nombreuses couvertures d'albums et tourné des clips vidéos, des premiers concerts des Jackson Five jusqu'à la sortie des premiers succès solo de Michael: Off the Wall et bien sûr Thriller.
Son travail photographique est présent dans les collections permanentes de grands musées américains et internationaux. Todd est actuellement professeur d'art et de photographie à la prestigieuse université Cal State à Long Beach et vit à Los Angeles.
Extrait de la préface d'Yves Bigot: "Le plus frappant, lors de la cérémonie funéraire télévisée pour Michael Jackson au Staples Center de Los Angeles, où il répétait précédemment en vue de ce qui restera comme « le plus grand come-back qui n'a pas eu lieu », c'est combien le King of Pop autoproclamé a été réclamé, revendiqué, s'est vu réapproprié par sa communauté, celle des Afro-Américains. Et c'est bien celui-là que l'on retrouve dans ces clichés remarquables de Todd Gray, ce « Michael avant Jackson », membre d'une fratrie de neufs enfants de la balle de Gary, Indiana, qui apparaît aussi, en l'occurrence et d'une certaine façon paradoxale, totalement « Jackson » avant de devenir le Michael que toute la planète adule."
Dans une introduction de quatre pages, Todd Gray nous raconte sa rencontre avec Michael Jackson en 1974 et comment il allait devenir son photographe officiel pendant près de dix ans. L'histoire de cette rencontre et de la relation qui allait en découler nous fait découvrir une fois de plus l'intimité de la star.
Le reste du livre, soit près de 144 pages est composé de photos prises jusqu'à la période du clip vidéo de Beat It. Elles sont d'excellente qualité, rares et totalement inédites pour certaines d'entre elles. Les clichés de Michael en action durant le "Destiny Tour" au Forum à Inglewood, Californie en 1979 sont tout simplement sublimes.

Objet unique dans la galaxie de livres sur Michael Jackson, Michael, avant Jackson est un portrait fort, rare et intime, la seule monographie sur Michael Jackson et le seul livre qui présente de manière inédite Michael Jackson bouillonnant de virtuosité et en pleine ascension.

Michael avant Jackson (version française de Michael Jackson : Before He Was A King)
Paru le 7 octobre 2010, 144 pages 100 photos
Editions Verlhac