Chaque année au mois de mai a lieu le festival de Cannes mais les fans de Michael Jackson se souviennent plus particulièrement du 50ème festival de Cannes, en 1997 : Michael y était pour présenter son short film Ghosts. (voir l'article)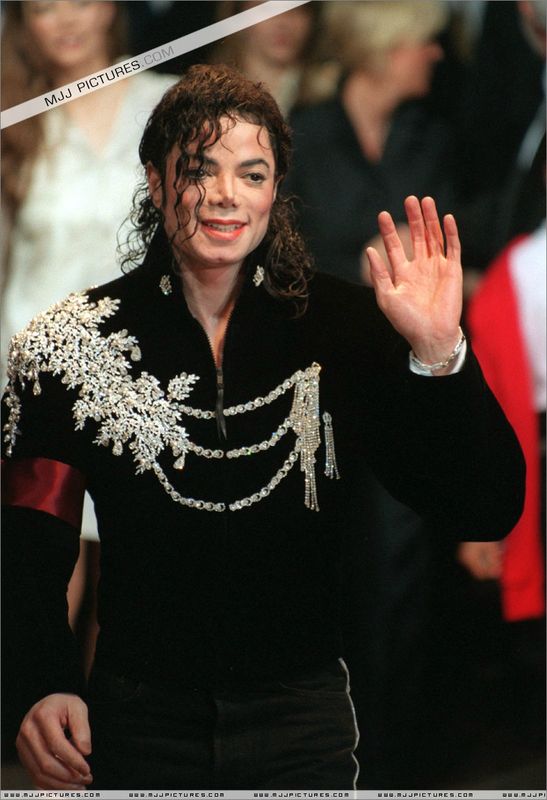 Quelques années auparavant, au festival de 1988, le teaser de Monnwalker avait déjà été présenté aux journalistes. Michael n'avait pas fait le déplacement.
Mais cette fois-ci, il est là. Arrivé de Cleveland (Ohio, Etats-Unis) où les Jackson 5 viennent d'être intronisés au Rock and Roll Hall Of Fame, Michael loge dans l'un des hôtels les plus prestigieux de la croisette, le Carlton.
Le 8 mai 1997, à minuit exactement, Ghosts est projeté, hors compétition. Michael fait une arrivée très remarquée sur le tapis rouge du Palais des Festivals.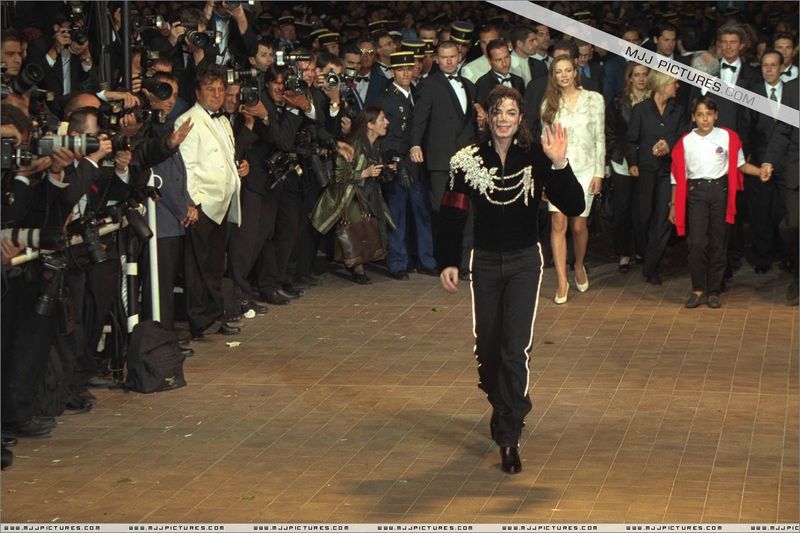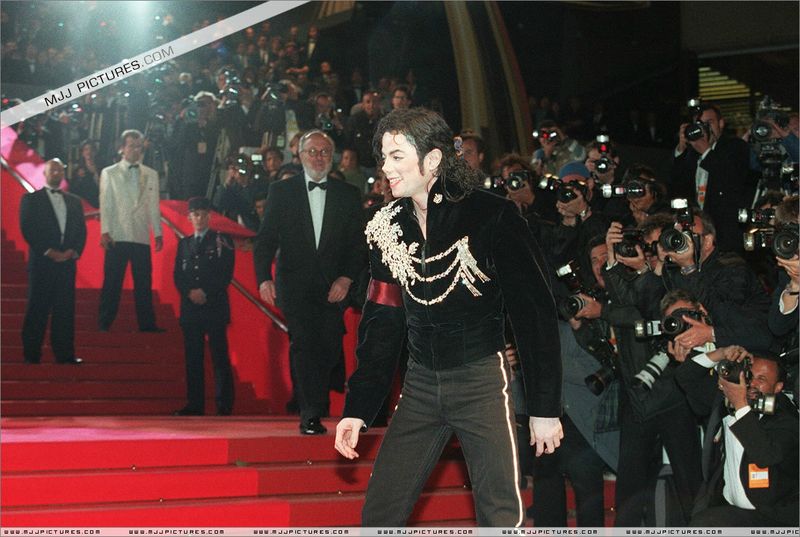 Son manager Tarek Ben Ammar et Stan Wiston, le réalisateur du shortfilm, assistent avec Michael à la projection. Des stars et les fans sont également nombreux dans la salle. (voir l'article)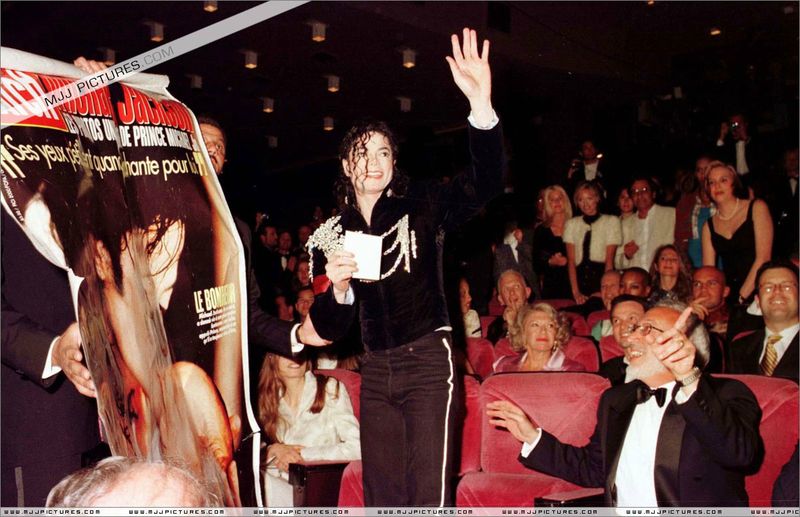 A cette occasion, un programme collector est édité (publié par Captain Eo Productions). Il contient plusieurs photos du film et du tournage. Il sera ensuite intégré dans le coffret collector contenant la VHS de Ghosts, le CD Blood On The Dancefloor et un CD Minimax 3 titres (un remix de Ghosts, un remix de Is It Scary, et un titre inédit On The Line, du film du même nom de Spike Lee), qui sort en décembre 1997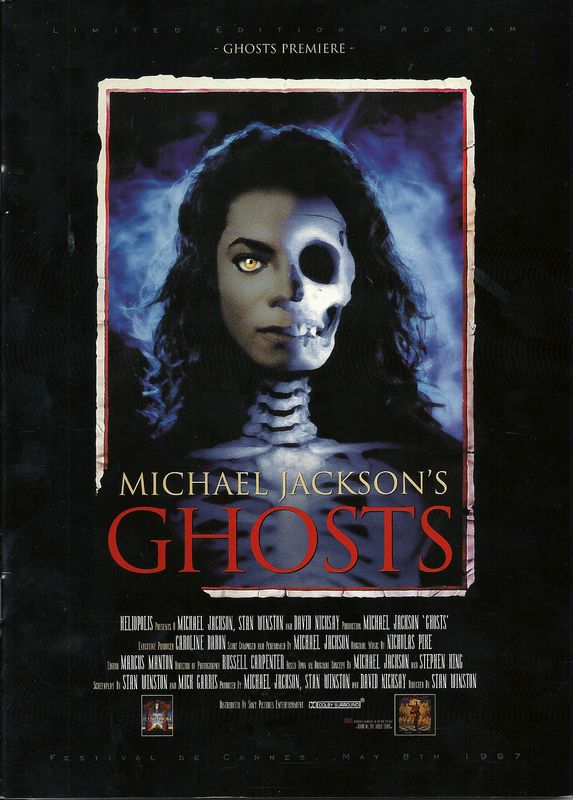 Voir l'article concernant Ghosts ici et le programme de la première ici
Voir l'album photo ici