Le 8 mai 1970, Motown sort le deuxième 33 tours des Jackson 5, ABC.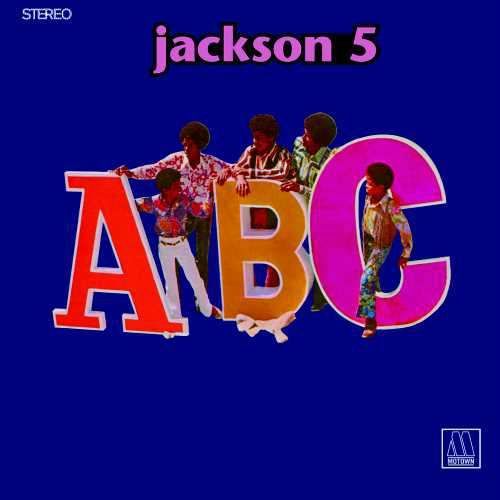 Enregistré entre Août 1969 et Mars 1970, dans les Recording Studios de Motown à Los Angeles, et produit par Hal Davis & The Corporation, l'album se classera numéro 1 aux Billboard et R&B charts (mais seulement 4ème du Pop chart) avec 850 000 ventes la première année aux Etats-Unis, et plus d'un million de copies à travers le monde, surclassant ainsi le premier album, Diana Ross Presents The Jackson 5.
Le premier titre extrait de l'album en single, le 24 février 1970, est ABC.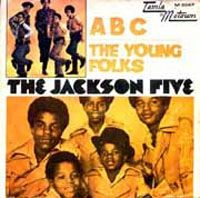 Au départ intitulé 1-2-3 puis ABCD, le titre est interprété pour la première fois lors de l'émission American Bandstand le 21 février 1970.
Il se hisse à la première place du Billboard Hot 100 le 25 avril 1970, accompagné de The Young Folks en face B. Suite au succès, Freddie Perren (The Corporation) a avoué que la musique de ABC est le refrain de I Want You Back : « Tout ce que nous avons fait c'est de reprendre la musique et de la continuer en y ajoutant quelques étapes. Nous avions utilisé les pistes pour ABC avant même que I Want You Back devienne un grand succès »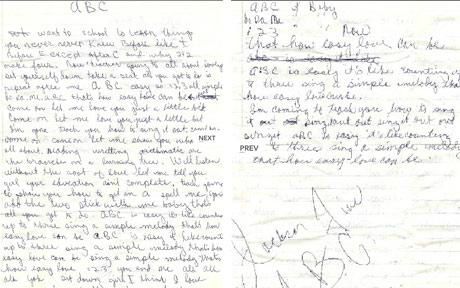 Les paroles manuscrites de ABC, vendues aux enchère par British Auction House en 2009
Le deuxième extrait, The Love You Save sort quant à lui le 13 mai 1970 et atteint également la première place du hit-parade le 27 juin 1970, faisant des Jackson 5 le premier groupe à réaliser 3 numéro 1 consécutifs avec leurs 3 premiers singles. C'est I Found That Girl qui couvre la face B.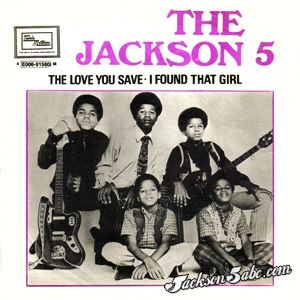 ABC et The Love You Save ont pour point commun d'avoir délogé une chanson des Beatles de la première place du Billboard Hot 100, respectivement Let It Be puis The Long and Winding Road.
Tracklist:
Side 1
The Love You Save (2:42)
One More Chance (2:56)
ABC (2:38)
2-4-6-8 (2:48)
(Come Round Here) I'm The One You Need (2:40)
Don't Know Why I Love You (3:15)
Side 2
Never Had A dream Come True (2:52)
True Love Can Be Beautiful (3:07)
La-La Means I Love You (3:01)
I'll Bet You (3:17)
I found That Girl (2:42)
The Young Folks (2:58)
Certains titres sont des reprises:
"(Come 'Round Here) I'm The One You Need" des Miracles
"Don't Know Why I Love You" et "Never Had A Dream Come True" de Stevie Wonder
"La La (Means I Love You)" des Delfonics
"I'll Bet You" des Funkadelic
"The Young Folks" des Supremes
Autres titres issus des sessions d'enregistrements de ABC
I Was Made To Love Her
I Hear A Symphony
You Ain't Giving Me What I Want (So I'm Taking It All Back)
We Can Have Fun
Honey Chile
Don't Let Your Baby Catch You
Lavender Blue
A Fool For You
Money Honey
La pochette de l'album est signée Paul Slaughter et Joseph Hernandez.
Pourtant Vers la fin 1969, Berry Gordy a demandé au portraitiste M. Werlin de peindre un portrait des Jackson 5 pour la couverture de l'album ABC .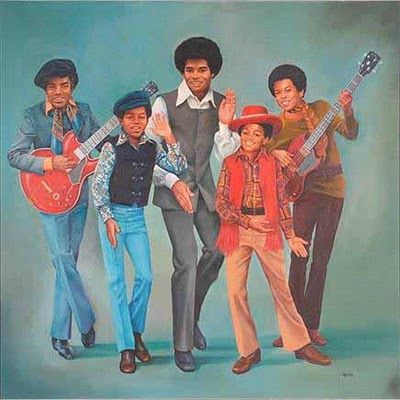 Bien qu'il ait capturé leur énergie juvénile,les jeunes fans de l'époque étaient affamés de photos et se seraient sentis floués avec une couverture d'art. Berry Gordy abandonne donc le projet. Un journal local LA publié un article sur l'artiste et la peinture, et les photos qui l'accompagnent montrent les Jackson 5 posant patiemment.
L'œuvre d'art qui n'a finalement pas été utilisé par Motown, est devenue la possession de Bob Jones, directeur de la publicité chez Motown. Après 17 ans chez Motown Jones est devenu vice-président des communications de MJJ Productions. La peinture a été vendue aux enchères par Julien's Auctions en 2009.