Le 19 mai 1977, lors de leur tournée Européenne de plus de deux semaines, qui les mènera ensuite à Londres, Amsterdam, Brême et Paris, les frères Jacksons s'arrêtent à Glasgow, en Ecosse, où ils se produisent au Royal Command Performance de King's Hall, devant la reine Elisabeth II, à l'occasion de son Jubilée d'argent. Ils interprètent Forever Came Today, Show You The Way To Go et un medley des chansons Motown.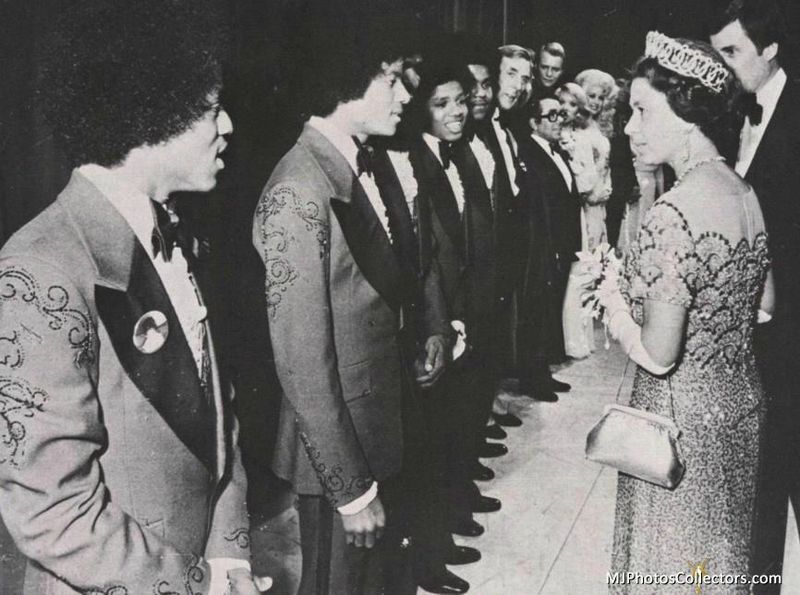 Pour Michael, "le spectacle présenté à la Reine d'Angleterre a été un des moments les plus impressionnants de (sa) vie" (Moonwalk)
Dans une interview donnée par téléphone depuis Encino à Lisa Robinson, le 9 juin 1977 (publiée dans le Vanity Fair de septembre 2009), Michael évoque cette performance
M.J. We just came back from Europe and we performed for the Queen of England in Scotland. We'd done it five years ago for her mother, but this time it was for her and her husband, the Duke of Edinburgh. They asked us and we were honored to do it.
Afterwards she came backstage and she said, "Did you just come here to perform for [me]?" And we said, "Yes." She said, "Where do you go next?" We said, "London." She said, "Are you all brothers?" And we said, "Yes." And she said our show was very enjoyable.
Her husband was very interested—he must have spent five minutes asking us if our parents were musically inclined: what did they play, what did my mother play? My mother played the clarinet in a band, and my father was in a singing group called the Falcons—they were a local group.
The Queen had her crown on and a pink dress with all these pearls and rubies and diamonds all over it. She wears a lot of jewelry.
The producers and the people from the [Silver] Jubilee told us that [the Queen] did something at our show that they never saw her do—she actually clapped to the music and kept time and nodded her head in keeping the time.
We were really happy to hear that; that's really different and I was glad
L.R. Did you have any time to sightsee?

M.J. Well, we're usually in these cities so quick and out the next night—we do the concert and split. But I made time in London to see Big Ben, which I've seen before. I've seen the London Bridge and Whitechapel, where Jack the Ripper was cutting people up … it's scary. In Scotland, I saw Loch Lomond—it's very close to Loch Ness] … We saw old castles. We didn't see any changing of the guard this time, but we were with the guards and took some pictures. But the show in London was much wilder—I didn't think we'd get out of that place. All through the show there were girls running up, one after another, onto the stage—poor children were being crushed and smashed. Two policemen got stabbed. The last time was even rougher, because there's just something about the excitement in Europe … the teenyboppers and the excitement of Beatlemania. They called it "Jacksonmania."


M.J. : Nous rentrons d'Europe et nous avons joué pour la Reine d'Angleterre en Ecosse. Nous l'avons déjà fait il y a 5 ans pour sa mère, mais cette fois-ci c'était pour elle et son mari, le Duc d'Edimbourg. Ils nous ont demandés et ça a été un honneur pour nous. Après ça elle est venue en coulisses et elle a dit « Etes-vous venus ici pour jouer juste pour moi ? « . Et nous avons répondu « Oui ». « Où allez-vous ensuite ? ». «A Londres ». « Vous êtes tous frères ? ». « Oui ». ET elle a dit que notre concert était très plaisant. Son mari était très intéressé, il a dû passer cinq minutes à nous demander si nos parents étaient musiciens : de quel instruments jouaient-ils, de quel instrument jouait ma mère ? Ma mère jouait de la clarinette dans un groupe, et mon père jouait dans un groupe appelé les Falcons, c'était un groupe local. La Reine portait sa couronne et une robe rose avec plein de perles et de rubis et de diamants partout. Elle porte beaucoup de bijoux. Les producteurs et les organisateurs du Jubilé nous ont dit que la Reine avait fait lors du concert quelque chose qu'ils ne l'avaient jamais vue faire, elle a tapé dans ses mains au rythme de la musique et secoué la tête. Nous étions vraiment heureux d'entendre ça : ça sort de l'ordinaire et j'étais content.
L.R. : Avez-vous eu le temps de faire du tourisme ?
M.J. : Eh bien, nous avons l'habitude de rester sur place si peu de temps, nous faisons notre concert et nous partons le lendemain. Mais j'ai passé du temps à Londres pour voir Big Ben, que j'avais déjà vu avant. J'ai vu le London Bridge et Whitechapel, ou Jack l'Eventreur découpait les gens… c'est effrayant. En Ecosse, j'ai vu Loch Lomond, c'est tout près de Loch Ness… Nous avons vu de vieux châteaux. Nous n'avons pas vu la relève de la garde cette fois-ci, mais nous avons approché des gardes et nous avons pris des photos. Mais le concert de Londres était beaucoup plus endiablé, j'ai pensé que nous ne partirions jamais. Pendant tout le show il y avait des filles qui couraient, l'une après l'autre, sur la scène, de pauvres enfants étaient complètement écrasés. Deux policiers ont été poignardés. La fois dernière a été plus rude, il y a quelque chose de spécial dans l'excitation en Europe… Les adolescentes et l'excitation de la Beatlemania. Ils ont appelé ça la « Jacksonmania ».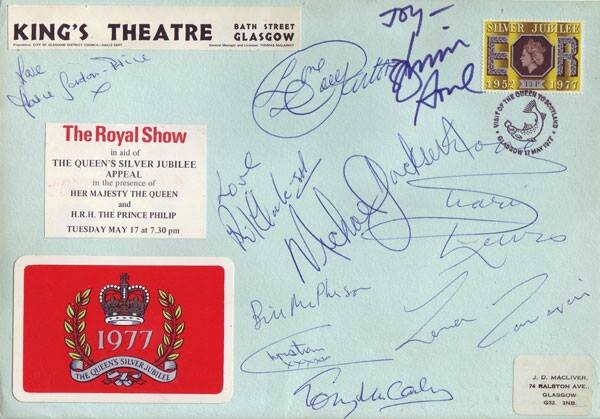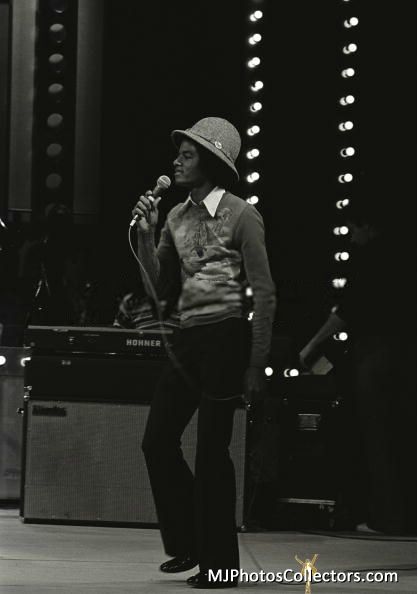 Quelques articles sur l'évènement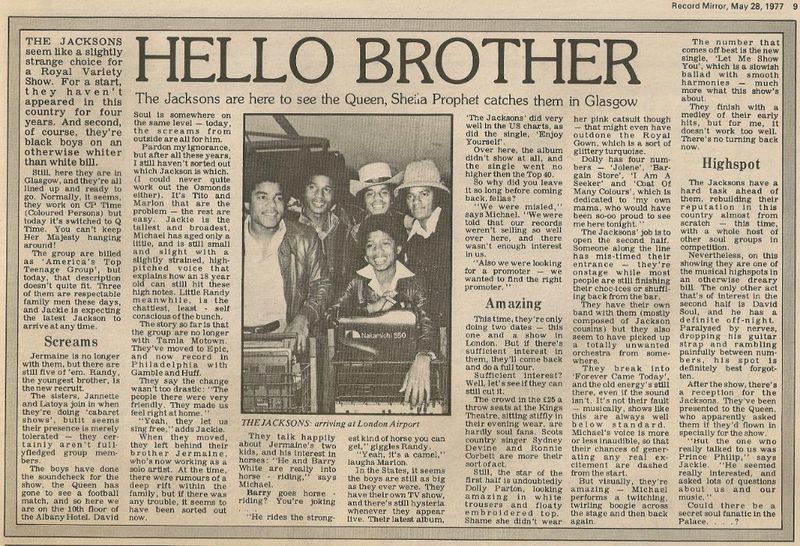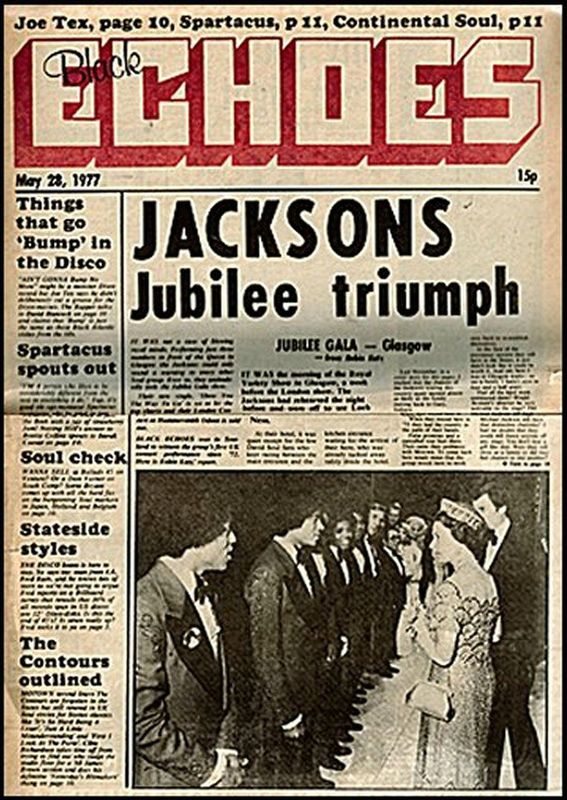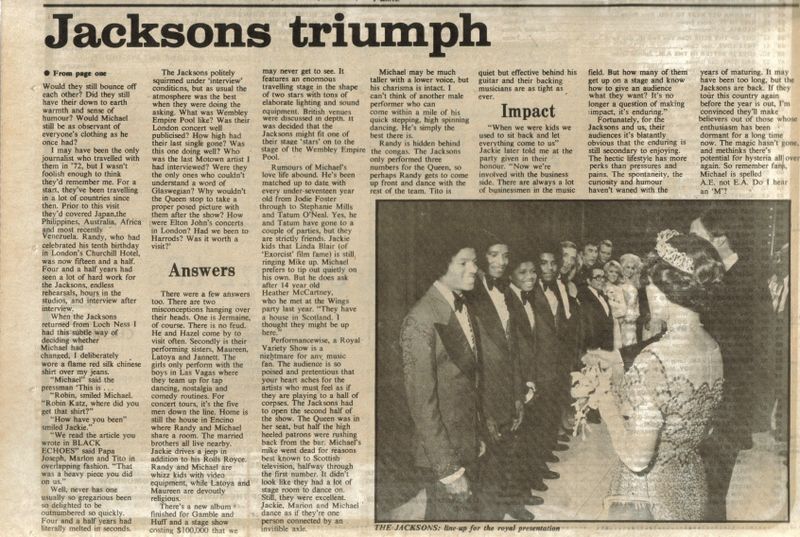 Source: Michael Jackson- the archives