Amis de longue date, les deux adolescents se côtoient régulièrement, notamment lors de la venue du clan Jackson à Las Vegas pour assister au show du King, Elvis Presley (voir ici). Lisa Marie et Michael se croiseront ensuite à plusieurs reprises, en toute amitié. C'est à un moment critique de leur vie respective que leurs liens se resserrent. Elle sort d'un divorce difficile et d'une période marquée par la drogue. Lui est encore fragilisé par le scandale Chandler.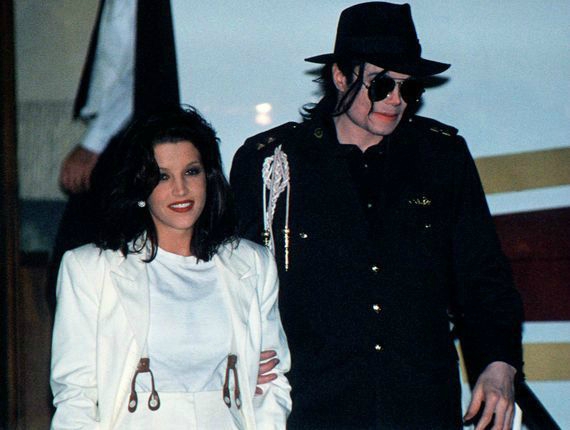 Le juge Hugo Francisco Alvarez de La Vega en République Dominicaine, qui a marié les deux stars, a été contacté par un de ses amis, un avocat de Miami (Floride), à la fin de l'année 1993. Celui-ci le met en rapport avec les avocats de Michael qui lui proposent d'officier le mariage. En janvier 1994, Alvarez rencontre pour la première fois les avocats du King of Pop à Los Angeles. "J'ai rencontré ses avocats et les représentants de Lisa Marie et ils m'ont donné quelques détails du mariage qui était prévu en mai. J'ai signé un accord de confidentialité indiquant que je ne devait révéler à personne les détails du mariage".
Au départ, Michael souhaitait se marier dans un avion qui survolerait la République Dominicaine. Le juge lui explique que cela n'est pas possible car La République Dominicaine possédant plusieurs juridictions, Michael et Lisa Marie étaient tenus d'être mariés dans sa juridiction. Le mariage est donc prévu dans la maison du juge dans un secteur résidentiel de La Vega, (il s'agit en fait de Conception de La Vega), une ville dans la province du même nom, au centre du pays.
Michael et Lisa Marie atterrissent à l'aéroport International de La Romana le 25 mai 1994. Ils sont ensuite emmenés à Casa de Campo, à une dizaine de kilomètres, où ils résideront.
Casa de Campo est un gigantesque resort cinq étoiles à l'est de la capitale, Saint Domingue, au bord de la mer des Caraïbes. C'est le complexe touristique le plus luxueux et le plus complet de toutes les Antilles avec ses villas de luxe, ses plages privées, ses piscines, ses restaurants, ses cinq parcours de golf, son héliport, ses terrains pour y jouer au polo, au tennis et autres sports, sa marina abritant des yachts de luxe et de nombreux autres aménagements faisant de cet endroit un lieu très select. Plusieurs stars y possèdent une villa, à l'instar de Julio Iglesias ou Sharon Stone.
Michael et Lisa Marie s'installent dans une des villas au bord de la mer.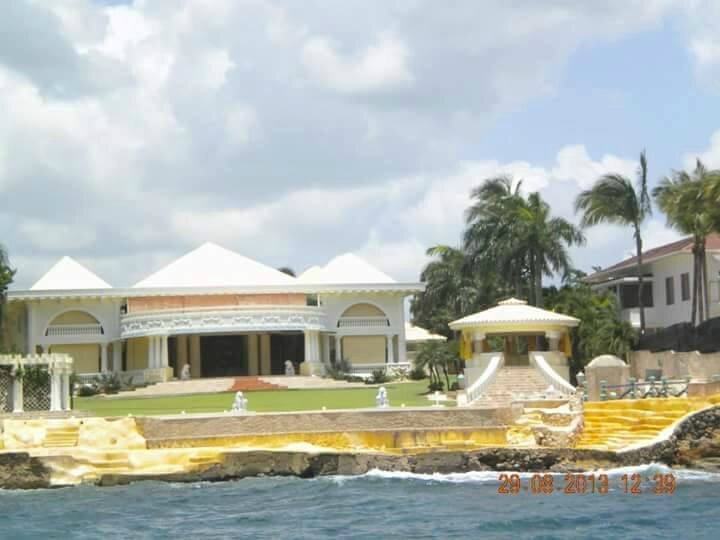 Thank you Vania Tricarico for the pictures
Le 26 mai 1994 à 10 heures, à La Vega, Michael Jackson épouse donc Lisa Marie Presley, au cours d'une courte cérémonie de 12 minutes. Les témoins sont l'amie de Lisa Marie, Eva Darling, accompagnée de son mari, Thomas Keough, également beau-frère de Lisa Marie. Aucun membre de la famille de Michael n'est présent.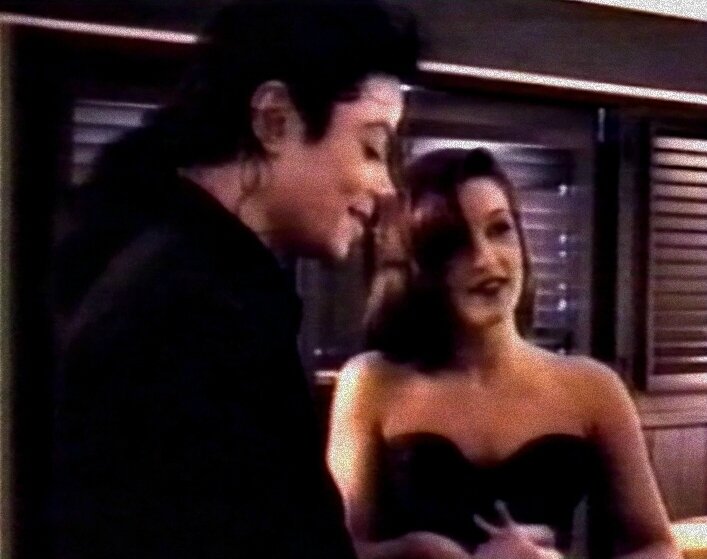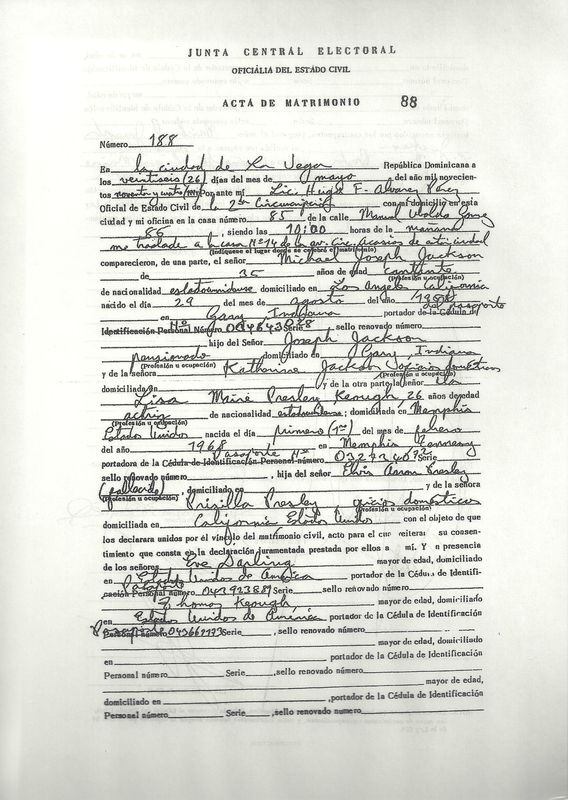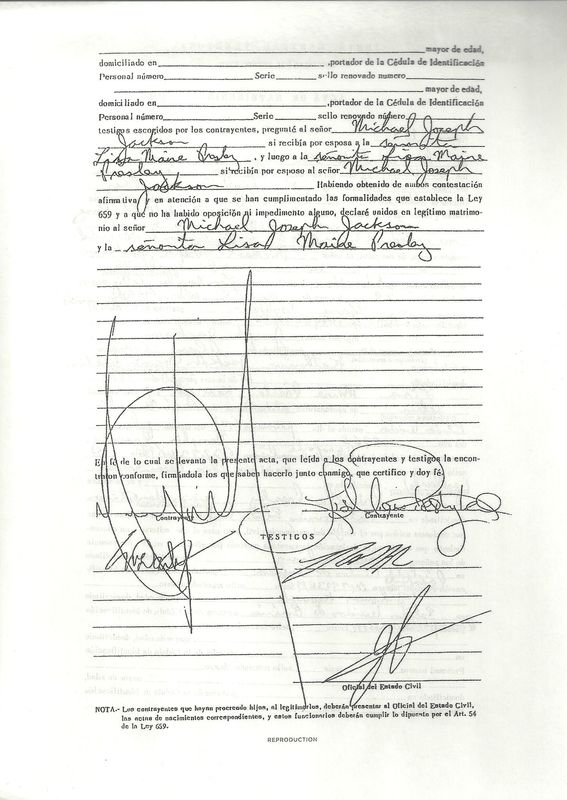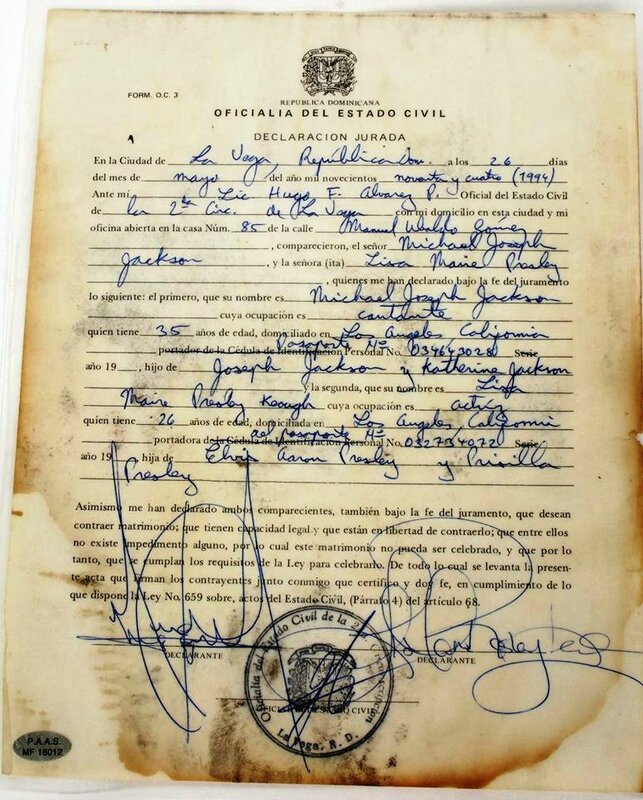 Pourquoi deux documents différents?
Ce mariage sera tenu secret jusqu'au 11 juillet de la même année, date à laquelle GMTV, en Grande-Bretagne, annonce la nouvelle, aussitôt démentie par trois porte-paroles de Michael mais non démentie du côté de Lisa Marie, celle-ci n'étant pas joignable à cette date. Le Daily News prétend détenir des documents prouvant que Lisa Marie et son ex-mari Danny Keough ont divorcé le 6 mai, lors d'une cérémonie-éclair en République Dominicaine également.
Finalement, le 1er août, après des semaines de rumeurs, Lisa Marie annonce officiellement que son nouveau nom est: Lisa Marie Presley-Jackson.
"Je m'appelle Madame Lisa Marie Presley-Jackson. Mon mariage avec Michael Jackson s'est déroulé lors d'une cérémonie privée en dehors des Etats-Unis il y a quelques semaines.
Ce mariage n'a pas été formellement annoncé jusqu'à maintenant pour diverses raisons ; principalement d'une part parce que nous sommes tous les deux des personnes très privées qui vivons sous le feu des projecteurs. Nous voulions tous les deux une cérémonie privée sans la distraction du cirque des médias. Je suis très amoureuse de Michael, je vais consacrer ma vie à être sa femme. Je le comprends et je le soutiens. Nous attendons tous les deux avec impatience de fonder une famille et de vivre une vie heureuse et saine ensemble. Nous espérons que nos amis et nos fans comprendront et respecteront notre vie privée".
Cette union inattendue entre le "King Of Pop" et la fille du "King" n'a pas manqué de faire le tour du monde et a fait la Une de nombreux magazines, établissant parfois de folles rumeurs. (voir les articles dans la rubrique Michael Jackson- Lisa Marie)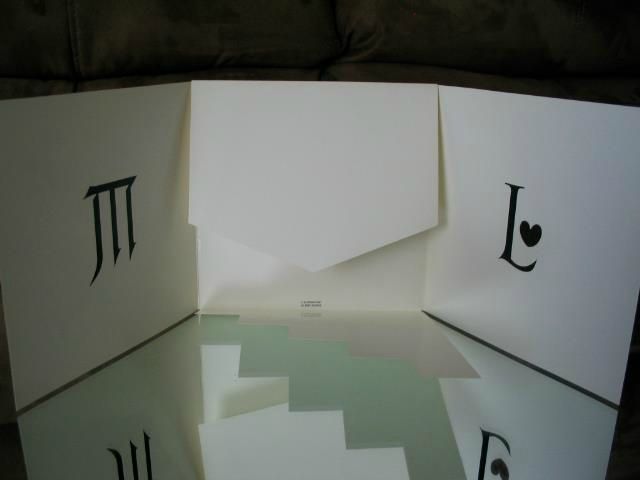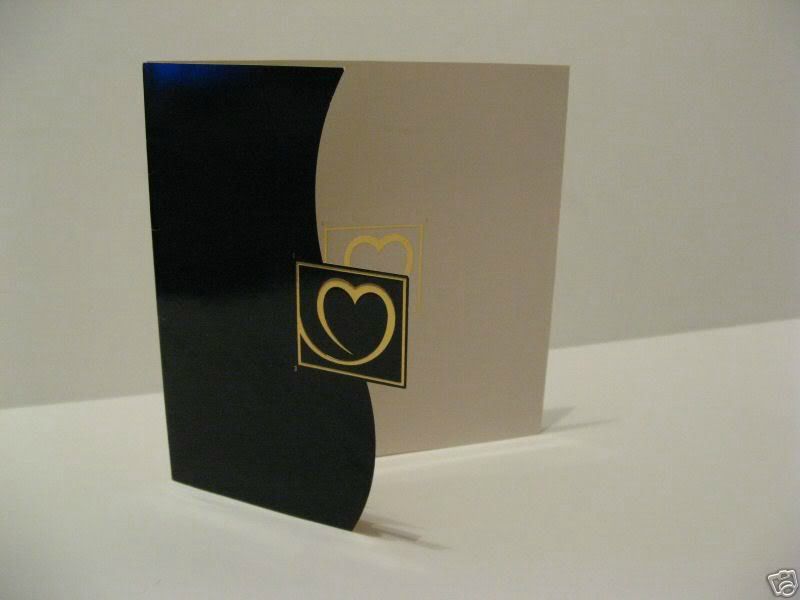 L'enveloppe et l'invitation au mariage
L'une des rumeurs les plus persistantes est que ce mariage était monté de toutes pièces et qu'il ne serait absolument pas légal. Ainsi, récemment encore, certains médias ont expliqué que la cérémonie n'aurait jamais eu lieu à La Vega, le juridiction du juge de paix Hugo Francisco Alvarez mais à Casa de Campo même, avec comme preuve à l'appui des photos de la chambre qui serait celle que l'on aperçoit dans la vidéo de la cérémonie ci-dessus . Hugo Francisco Alvarez n'officiant alors pas dans sa propre juridiction, le mariage n'avait donc aucune valeur. De plus, les mariés n'auraient pas respecté les formalités administratives auprès du Consulat Américain, en République Dominicaine, ce qui rendrait le mariage caduc. Enfin, certains renseignements portés sur l'acte de mariage seraient erronés.
Vraies ou pas, ces suppositions n'effaceront jamais en tout cas les liens profonds d'amour qui unissaient Michael et Lisa Marie. Quand on voit les photos, ce sont deux personnnes heureuses d'être ensemble qui posent devant l'objectif de la caméra. Et même si ce mariage s'est soldé par un divorce quelques mois plus tard, Michael et Lisa Marie garderont à jamais un profond respect l'un pour l'autre et resteront liés par une amitié sincère. Et aucun document ou aucune cérémonie officielle n'ira à l'encontre de cela !