Le 1er juin 1970: Les J5 sont en couverture de Soul Magazine
Le 1er juin 1979: Le Destiny tour passe par Norfolk (Virginie)
Le 1er juin 1983: Michael est en couverture de Creem Magazine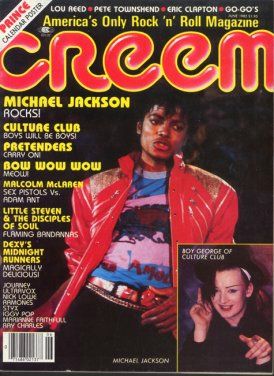 Le 1er juin 1988: Michael établit un autre record: il est le premier artiste à avoir trois albums dans les ventes américaines de plus de six millions d'exemplaires chacun. Ce 1er Juin, «Bad» et «Off The Wall» passent simultanément le chiffre de référence, avec des ventes mondiales totales repsectivement de 15 et 9 millions. Thriller »est toujours l'album le plus vendu de tous les temps, avec des ventes mondiales de plus de 40 millions d'unités.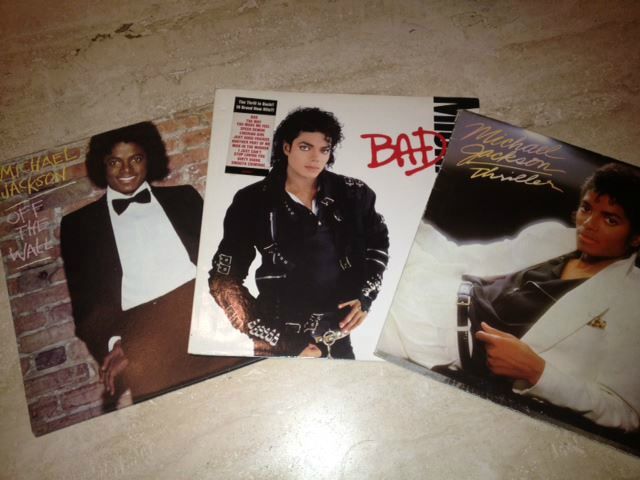 Le 1er juin 1991: "The Sun" dévoile le nouveau look de Michael Jackson sous l'objectif de Herb Ritts (voir l'album photo sur http://www.facebook.com/media/set/?set=a.177601659069017.1073741845.151998514962665&type=1)
Le 1er juin 1991: David Ruffin, un des membres du groupe The Temptations, meurt d'une overdose de médicaments. Selon Genna Sapia-Ruffin, l'ex-femme de David Ruffin, Michael montre un autre exemple de sa compassion et de générosité en versant près de 5 000 dollars pour les frais d'obsèques et l'envoi de fleurs. Michael n'assiste pas aux funérailles de peur d'en faire un cirque médiatique.
Le 1er juin 1993: Michael est en couverture de Disney adventures (voir l'article) et de Life Magazine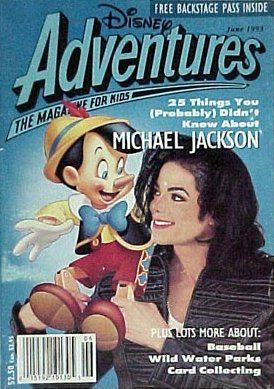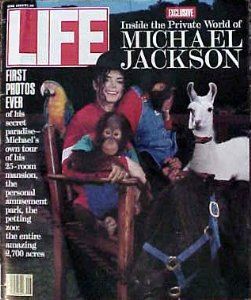 Juin/Juillet 1995: Michael, relooké par Kidada Jones, la fille de Quincy Jones, fait la une du magazine VIBE (voir l'article)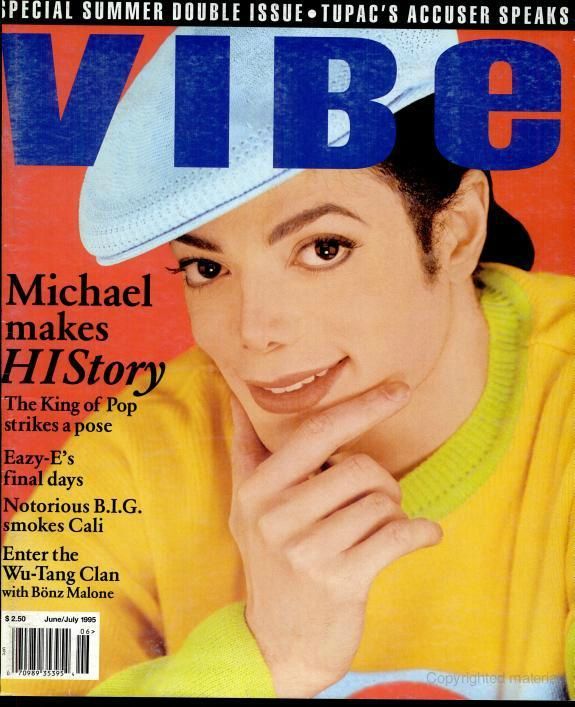 Le 1er juin 1999: Jonathan Morrish de Sony Music fait une une déclaration informant les médias, que Michael ne se produira pas lors du concert de Pavarotti & Friends qui a lieu le même jour à Modène, en raison de la maladie de son fils, Prince.