En 1968, les Jackson 5 enchainent les shows dans différentes salles américaines depuis trois bonnes années (leur première performance en public date de 1965 au club Mr Lucky's de Gary).
En juillet 1967, ils se produisent à l'Amateur Talent Show du Regal Theater de Chicago où ils rencontrent un franc succès et sont pébliscités par le public durant 3 semaines. Ils assurent ainsi la première partie de groupes de renom tels que The Temptations, The O'Jays, Sam & Dave, et enfin, Bobby Taylor & the Vancouvers.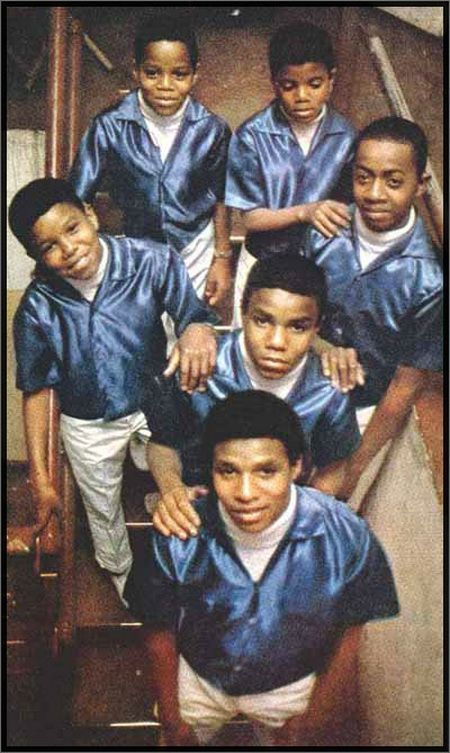 Ce n'est que le 12 juillet 1968, lorsqu'ils participent à une Battle Of The Groups, en présence de Bobby Taylor & the Vancouvers, au Regal Thater, que Bobby Taylor presse le pas sur Ralph Seltzer, responsable artistique chez Motown. La maison de disques connait l'existence du groupe mais ne l'a toujours pas contacté.
« J'avais quelques doutes, se rappelle Ralph Seltzer. En dehors des considérations artistiques, leur âge me posait problème, on ne pouvait pas prédire comment ils évolueraient, physiquement ni vocalement. Mais Bobby était tellement enthousiaste que j'ai fini par lui dire de les emmener à Detroit »
Bobby Taylor réussit donc là où Gladys Kyght a échoué quelques temps auparavant: obtenir un rendez-vous pour les 5 frères. Un dilemne se pose alors à Joe Jackson : le jour du rendez-vous correspond au passage des garçons au David Frost Show, une émission télévisée populaire de New York. Finalement, ils n'iront pas à New York, Motown est la chose dont ils rêvaient depuis longtemps.
Michael se souvient: "Quelqu'un nous avait recommandés pour le show de David Frost, à New York City. On allait passer à la télé. C'était le moment le plus excitant de notre vie. Moi j'en parlais à tout le monde, à l'école, et je répétais deux fois mon histoire à ceux qui ne voulaient pas me croire pour essayer de les convaincre. On devait partir en voiture quelques jours plus tard. Je comptais les heures. (...) Mon institutrice m'avait préparé des devoirs pour rattraper mon absence. On avait encore une répétition en costumes et une dernière sélection des chansons à faire.
Cet après-midi là, papa nous a dit que le voyage à New York était annulé. Stupéfaits, on l'a regardé sans y croire. C'était un vrai choc et j'avais envie de pleurer. On était tellement près du but! Comment avait-il pu nous faire ça? Qu'est-ce qui s'était passé? Pourquoi Mr Frost avait-il changé d'avis? J'avais la tête qui tournait et je suis sûr que les autres aussi. "C'est moi qui ai annulé" déclara calmement mon père. Nous étions trop atterrés pour parler. Alors mon père déclara "Motown a appelé" (Moonwalk, 1988)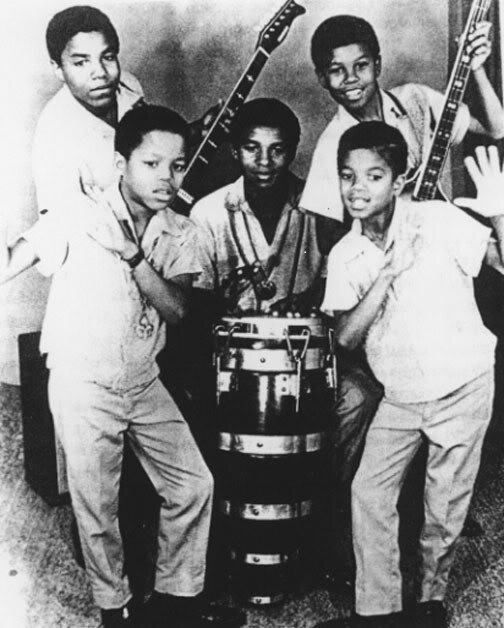 La famille Jackson arrive à Detroit le 22 juillet et dort dans la chambre d'hôtel de Bobby Taylor.
Le 23 juillet 1968, il est dix heures moins le quart, quand le van Volkswagen de la famille Jackson se gare sur le parking d'un petit collectif de bungalows, au 2648 West Grand Boulevard à Detroit. Le panneau que l'on voyait au-dessus d'un bâtiment voulait tout dire: Hitsville, USA ("la ville des tubes", USA). C'est là que se trouvait Motown Records, la maison de disques qui avait lancé tant d'artistes aux tubes inoubliables.
Les frères sont accueillis à bras ouvert pour passer une audition, ils sont conduits dans un studio, où ils rencontrent Suzanne DePasse, l'assistante artistique de Bery Gordy. Joe apprend que ce dernier n'a pas pu se libérer pour assister à l'audition car il se trouve à Los Angeles; il en est très déçu, prêt même à reporter l'audition. Mais Ralph Seltzer, lui explique, en désignant une caméra, que l'audition va être enregistrée et expédiée à Berry Gordy qui prendrait alors une décision.
L'audition est sur le point de commencer, le matériel des garçons est installé et prêt à être utilisé dans le studio. Huit personnes arrivent pour noter le passage des Jackson. Michael tenant son micro s'apprête à chanter mais s'arrête net car il a entendu quelqu'un renifler dans un coin et dire "Ouais, c'est ça les Jackson Jive" ("Jackson Jive" est une vieille expression familière synonyme de "foutaises"). Ralph Seltzer a fusillé du regard celui qui avait prononcé cette phrase.
Les Jacksons 5 interprètent plusieurs titres: Ain't Too Proud To Beg, Tobacco Road, I wish It Would Rain et le désormais célèbre I Got The Feeling de James Brown. Tito est à la guitare, Jermaine à la basse. Pendant l'interprétation, Suzanne de Passe et Ralph Seltzer échangent un sourire en hochant la tête. Les autres membres de Motown battent la mesure. Pourtant, à la fin personne n' applaudit, ils se contentent simplement de noter dans leur bloc-notes.
Pourtant Berry Gordy dira dans son autobiographie, To Be Loved, en 1994, que "ces chansons semblaient écrites pour eux" et "que l'étonnant jeu de jambes de Michael aurait certainement rendu très fier le Parrain de la Soul"
Michael annonce finalement une chanson de la Motown, Who's Loving You de Smokey Robinson. "Des foutaises, hein?, a lancé quelqu'un dans la salle. Ces gamins ne racontent pas de foutaises. Ils sont tout simplement géniaux". Ralph Seltzer s'est juste contenté de serrer la main de tous les membres du groupe sans laisser transparaître ce qu'il avait pensé de la performance. La famille sort déçue du studio, sans dire un mot.
Deux jours plus tard, Berry Gordy a vu la vidéo de l'audition, il prend rapidement une décision "Oui sans hésiter, fais signer ces gamins, a-t-il dit à Ralph Seltzer. Ils sont incroyables. Ne perds pas une seconde. Fais-les signer"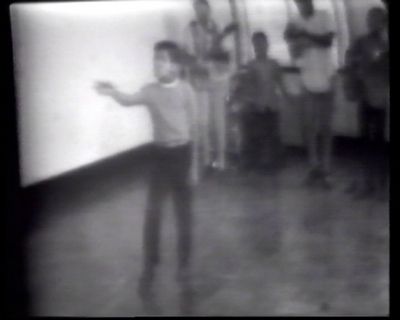 Trois jours après l'audition, Ralph Seltzer a donné rendez-vous à Joseph dans son bureau de la Motown. Durant deux heures, alors que les garçons patientent dans le hall, il lui a expliqué que Berry Gordy souhaitait signer sur son label les J5. Seltzer présente un contrat de 9 pages, dans lequel le groupe s'engage avec le label pour une durée 7 ans. Joe n'est pas d'accord et négocie avec Gordy par téléphone. Finalement le groupe signe le contrat pour un an. Malheureusement, le contrat contient d'autres clauses que Joe n'a pas pris le temps de lire, qui lieront le groupe à la Motown de bien d'autres façons.
Les Jackson Five et Joe Jackson apposent leur signature le 26 juillet 1968.
"Cétait la jubilation totale quand nous avons appris que nous avions réussi notre audition à Motown. J eme souviens que Berry Gordy nous a fait assoir et il a dit qu'on allait écrire une page d'histoire tous ensemble. "Je vais faire de vous les plus grandes stars du monde et on parlera de vous dans les livres d'histoire". C'est exactement ce qu'il nous a dit. Et nous, en entendant ça, on a sauté de joie en criant: "Ouais! Okay!" (Michael Jackson, Moonwalk, 1988)
Voici les souvenirs de cette journée tels que Michael les décrit dans son autobiographie Moonwalk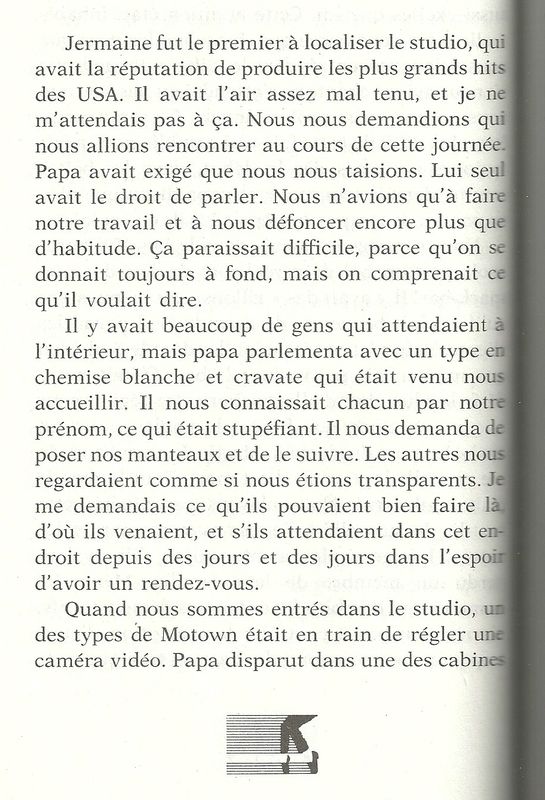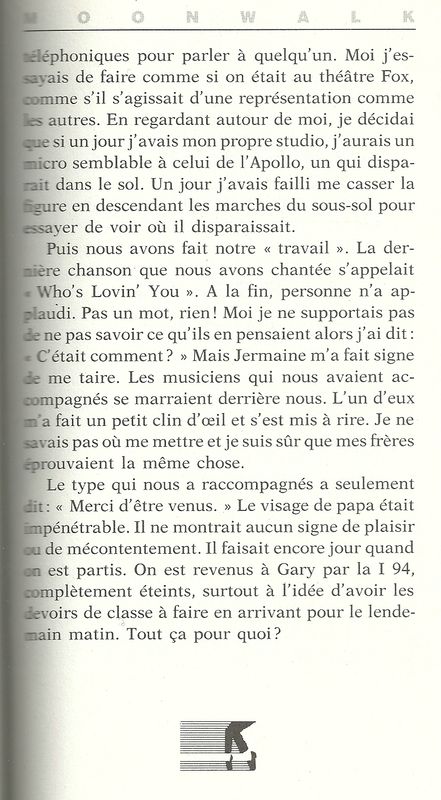 Dans une interview récente dans l'émission "Master Class de Oprah» d'Oprah Winfrey, en juin 2013, Berry Gordy se souvient de cette audition et du jeune Michael.
Berry avoue qu'il n'a jamais aimé les groupes d'enfants , mais cela a changé le jour où il a vu le jeune Michael Jackson lors de son audition pour la Motown avec les Jackson 5 .
Berry se souvient, lorsqu'il a regardé la performance de Michael, d'avoir été emporté par le talent de Michael. Non seulement Berry était impressionné par les mouvements de Michael, mais il a également été surpris par la présence sur scène de l'enfant.
"Sur scène, il était exceptionnel - il contrôlait parfaitement ce qu'il faisait», dit Berry. «En dehors, il était très calme et presque timide."
Même si le talent de Michael était indéniable, Berry dit qu'il n'était pas sûr de vouloir signer les Jackson 5 pour Motown Records. Berry pouvait-il briser ses propres règles et signer le groupe d'un enfant? "Je ne pouvais pas me décider", admet-il. "Il y avait ce gamin ... qui chantait une chanson de Smokey, on aurait dit qu'il avait 30 ans! Nous nous sommes dit immédiatemment:" C'est un vieil homme dans le corps d'un enfant «parce qu'il avait chanté «Who's Loving You" mieux que Smokey - et Smokey était déjà phénoménal ".
S'il les prenait, Berry savait que Michael et les Jackson 5 auraient besoin de chanter quelque chose approprié à leur 'âge . "J'ai dit à Suzanne [de Passe de Motown],« Ils vont avoir besoin de quelque chose qu'un enfant pourrait chanter, »dit Berry. "Je suis donc arrivé avec une de mes mélodies."
La mélodie de Berry a fini par influencer les chansons des Jackson 5 comme le hit "ABC", menant à une série de succès supplémentaires. «Il n'y a pas d'autre groupe, je pense, avant ou depuis [les Jackson 5] qui a eu ses quatre premiers disques au numéro un», dit Berry.