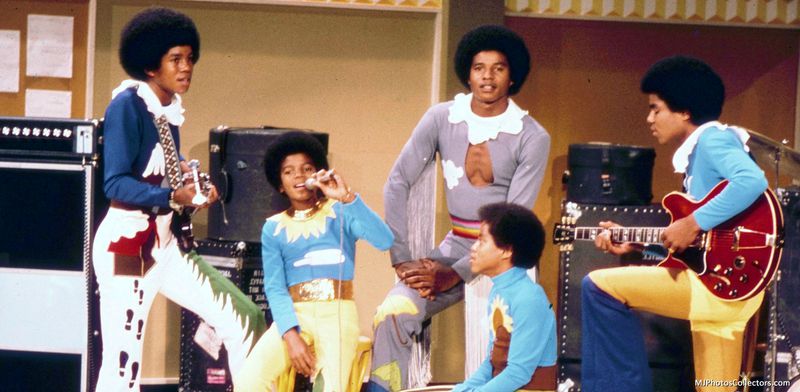 Filmé les 9 et 10 juillet 1971, le premier show TV spécial des Jackson Five, Goin' Back To Indiana, est diffusé aux Etats-Unis sur la chaîne ABC TV, le 19 septembre 1971.
L'émission, d'une heure environ, est un mélange de musique et de mises en scène humoristiques. Le groupe interprète leurs titres et participe à des sketches avec des grands noms américains: Bill Cosby et Tommy Smothers, les chanteurs Bobby Darin et Diana Ross (qui fait une apparition dans le rôle de la femme enceinte), les joueurs de football Roosevelt "Rosey" Grier, et Ben Davidson, les stars du basketball Bill Russell, Elgin Baylor, et Elvin Hayes
Le show propose aussi un extrait du retour des J5 dans leur ville natale de Gary, dans l'Indiana, filmé en janvier 1971.
Goin' Back To Indiana, d'abord paru sur le Third Album des J5 est devenu ensuite le titre de l'album qui accompagne la diffusion de cette émission. Goin' Back To Indiana, the original TV soundrack est donc le premier album live du groupe, parut le 29 septembre 1971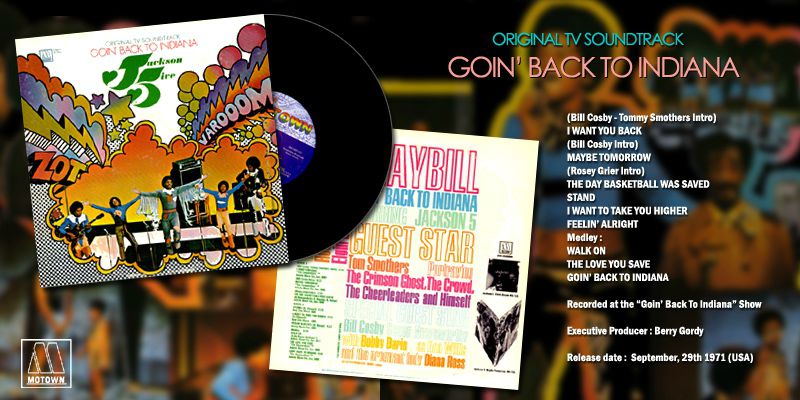 L'album contient de nouvelles versions de I Want You Back et Maybe Tomorrow, la deuxième partie de l'album propose un live des Jackson 5, performance soit-disant enregistrée lors de leur passage à Gary, le 29 mai 1971. De sérieux doutes sont régulièrement soulevés quant à la réalité de cette information. En effet, le 29 mai 1971, les J5 n'étaient pas à Gary, mais à Indianapolis. Il se pourrait que le concert ait été enregistré à Indianapolis, mais Motown, pour entretenir le mythe du retour grandiose à Gary, aurait tout simplement volontairement erroné l'information.
L'album arrivera en 5ème place du classement R&B, et en 15ème du classement général de Billboard.
La performance du groupe sur Who's Lovin' You n'a pas été incluse sur l'album original. Elle émergera en 1992, lorsqu'une version revue et arrangée fut proposée pour la série "The Jacksons, An American Dream", et sur l'album l'accompagnant.
La version originale, quant à elle, est finalement sortie en 2001, pour la réédition du Goin' Back To Indiana (pour la première fois sur CD).
Goin' Back To Indiana est t ressorti aux USA, dans un nouveau package, en 1974, sans Maybe Tomorrow, et réintitulé "Stand" (sorti sous le label Pickwick).
Face A
I Want You Back (4:14)
Maybe Tomorrow (4:15)
The Day Basketball Was Saved (7:59)

Side B
Stand (4:15)
I Want To Take You Higher (2:13)
Feelin' Alright (4:12)
Walk On / The Love You Save (4:59)
Goin' Back To Indiana (4:44)
L'albums photos sur http://www.facebook.com/media/set/?set=a.218079105021272.1073741895.151998514962665&type=3&uploaded=18