Le site Wenn a publié la nouvelle le 17 septembre 2013 : Un documentaire sur Michael Jackson devrait voir le jour bientôt, avec des images inédites des derniers photoshoots réalisés en 2007
Le directeur de Michael, Craig Williams qui a dirigé le dernier photoshoot du chanteur en 2007 pour L'Uomo Vogue et le magazine Ebony - et la pléïade d' assistants, de stylistes et de photographes souhaitent réaliser le projet.
« Michael : The Last Photo Shoots » est un regard fascinante dans les coulisses des dernières magazines séances photo de Michael Jackson et de son travail pour les réaliser », indique le communiqué de presse de Noval Williams Films.
«C'est une histoire unique racontée à travers les yeux de plusieurs des plus proches amis, photographes et stylistes de Michael qui l'ont aidé à préparer son retour »
Les shootings ont eu lieu à New York en Septembre 2007 , un pour L'Uomo Vogue , l'autre pour Ebony / magazine Jet. (retrouvez les articles de Uomo Vogue et de Ebony)
" Michael voulait être photographié dans un cadre artistique et le Brooklyn Museum nous a tous gentiment accueilli», dit Harriette Cole , la rédactrice en chef du magazine Ebony/Jet. " Nous avons travaillé au centre de l'histoire ancienne et contemporaine, et il y avait un sentiment de puissance dans cet espace. "
«Nous avons travaillé avec le célèbre styliste Phillip Bloch pour développer les idées pour la garde-robe. Il est ensuite allé avec son équipe faire du shopping . Nous voulions vraiment que Michael ait un look élégant et intemporel sur la couverture. Nous avons trouvé un certain nombre de look qui permettraient d'atteindre cela et nous les avons proposé à Michael. Il a finalement opté pour les vêtements qu'il aimerait porter, ce qui s'est avéré être loin des tenues que nous avions eu le temps de photographier. "
" Michael Jackson était le mannequin idéal pour tout ce que nous lui mettions ", a ajouté Cole. «Il avait le corps que toute femme ou homme aimerait avoir ! À 49 ans, il avait le corps mince d'un danseur ... C'était un vrai plaisir de travailler avec quelqu'un à qui tous les vêtements vont, qui sait comment bouger son corps et qui comprend la caméra. C'était magique ! "
Michael : The Last Photo Shoots » plonge dans les archives de vidéos inédites du Michael Jackson pendant les séances de maquillage , travaillant avec l'équipe , prenant la pose et même dansant sur le plateau.
" Pour un homme près de 50 ans, il était encore incroyablement souple ", a déclaré Bryan Monroe de Ebony / Jet Magazine en parlant de Michael Jackson. " Il nous a montré quelques-uns de ses mouvements classiques au cours de la séance photo, the leg twist et le kick move en particulier ... Il les maîtrisait encore. "
" Ce que j'ai aimé le plus dans mon travail avec Michael Jackson c'est de voir à quel point il était gentil avec tout le monde», se souvient Cole. " Il était très gentil avec le technicien de l'ascenseur, avec le garde et les dirigeants du musée. Il a fait en sorte de remercier chaque personne qui participait au shoot lorsque la séance a été terminée. Il était généreux et aimable. Est-ce que certaines personnes se sont senties intimidées par lui? Je ne sais pas si c'est le mot juste. Mais je pense que certaines personnes ont été hypnotisées. Certaines se sont même réellement demandées si elles étaient bien en présence du roi de la pop " .
Selon Craig Williams, scénariste et réalisateur de " Michael : The Last Photo Shoots », le documentaire devrait être diffusé aux Etats-Unis avant Février 2014 et peut-être même plus tôt sur le marché international.
"En ce qui concerne la sortie, nous espérons la diffusion télévisée du documentaite aux États-Unis avant Février 2014. Concernant les territoires étrangers,il pourrait être diffusé plus tôt car nous avons déjà des offres. Quant aux pay-per-view et à la sortie en DVD, puisque nous prévoyons une série de 3 documentaires positifs et instructifs (au moins), il serait plus logique pour nous de faire une sortie en DVD une fois que nous aurons fini le 3ème documentaire dans le courant du premier trimestre de 2014 »
Source: http://www.damienshields.com/new-documentary-to-showcase-michael-jacksons-final-photo-shoots/
En attendant le documentaire, quelques images et photos de ces sessions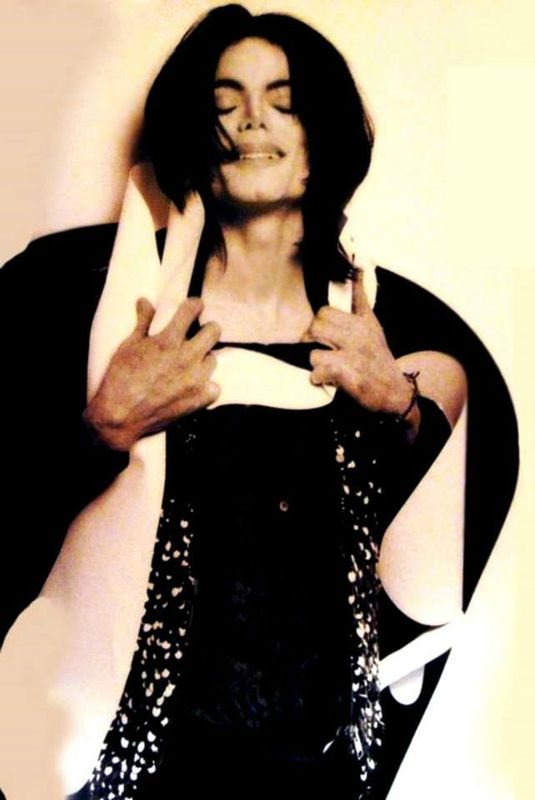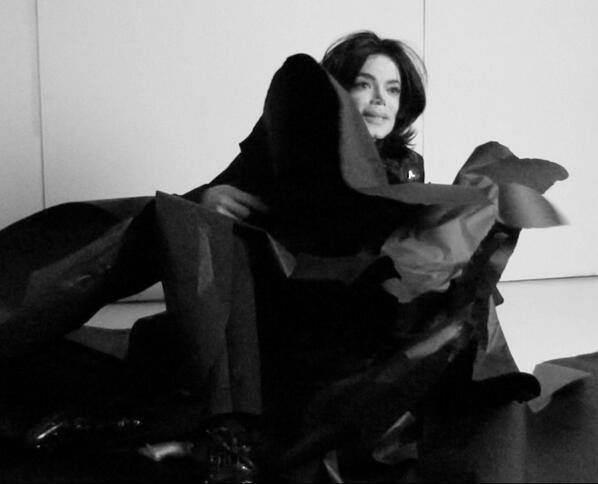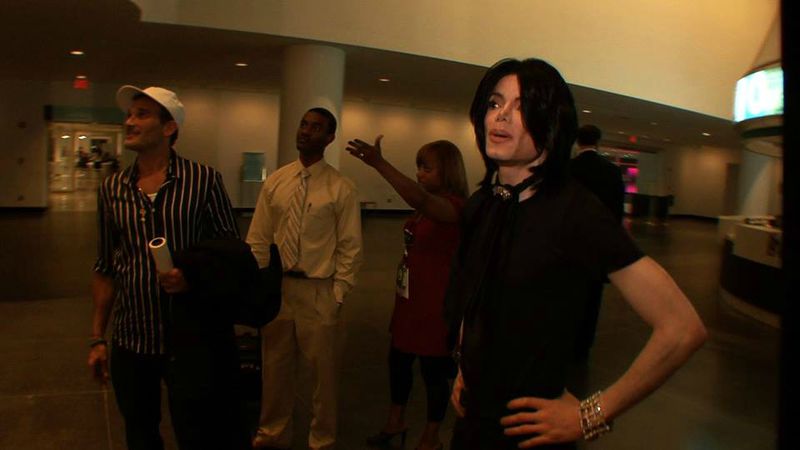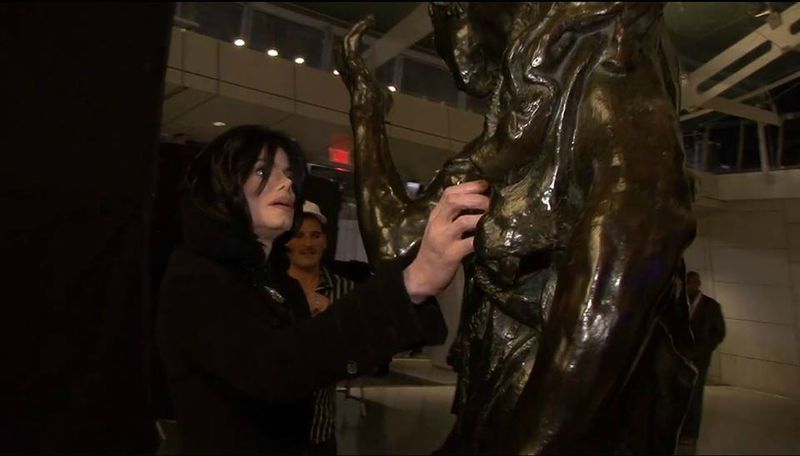 Mise à jour du 11 novembre 2017
De nouveau extraits concernant ce documentaire ont été publiés. Des images de Michael posant et riant devant la caméra (après avoir déchiré son pantalon) mais aussi, à certains moments, souffrant lorsqu'on lui touche les cheveux :(
Aurons-nous un jour la totalité de ce documentaire?