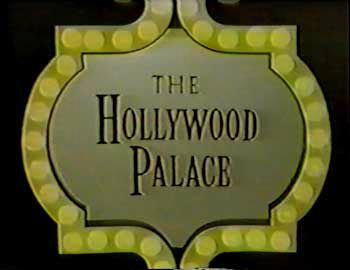 The Hollywood Palace" est le nom de l'émission diffusée tous les samedis soirs sur la chaîne américaine ABC entre 1964 et 1970. Elle était tournée au club « Hollywood Playhouse », rebaptisé "The Hollywood Palace" pour la durée de l'émission. Il est aujour'dhui connu sous le nom de Avalon Hollywood.
A la différence des autres émissions historiques telles que le Ed Sullivan Show, autre référence de la télé américaine, les présentateurs alternaient, et étaient les chanteurs eux-mêmes qui choisissaient leurs propres invités. L'émission a donc vu défiler, chaque semaine des animateurs au nom de Bing Crosby, Dean Martin, Frank Sinatra, Sammy Davis Jr...
De nombreux groupes prestigieux ont fait leurs débuts dans ce show : les Rolling Stones ont fait leur première apparition TV américaine en juin 1964.
Le 18 octobre 1969, une semaine après la sortie du titre"I Want You Back" , les Jackson 5 sont les invités de l' émission. Diana Ross est la maîtresse de cérémonie. Une pleine page de publicité commerciale dans Variety annonçait l'émission.
L'émission est souvent citée, dans les biographies, comme étant la "première apparition télévisée nationale", alors que la toute première fut "Miss Black America" le 22 août 1969. (voir ici)
Contrairement au vrai fait historique sur la découverte réelle des jeunes garçons, Berry Gordy, patron de Motown, décida que la légende impliquerait désormais Diana Ross comme étant celle les ayant dénichés. Cela ajouta un pouvoir de séduction supplémentaire à leur introduction publique, et cela permettait également une belle mise en valeur de Diana Ross, qui se préparait à partir en solo.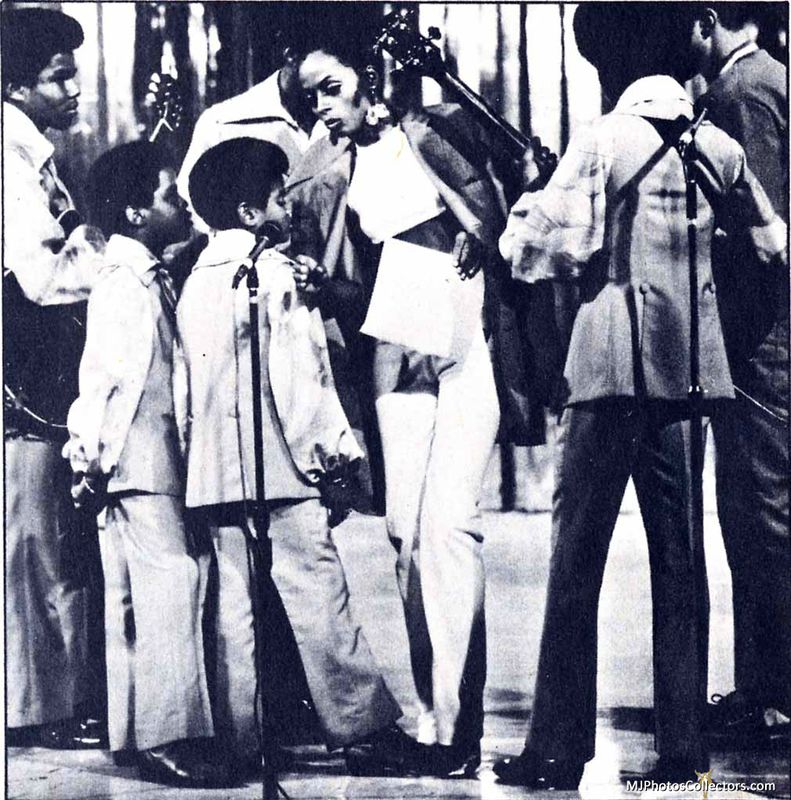 D'autres stars de la Motown, Stevie Wonder, The Supremes ou Gladys Knight & the Pips, font partie des invités de l'émission, mais ce sera la plus petite des stars présentes ce soir là qui volera la vedette à tout le monde.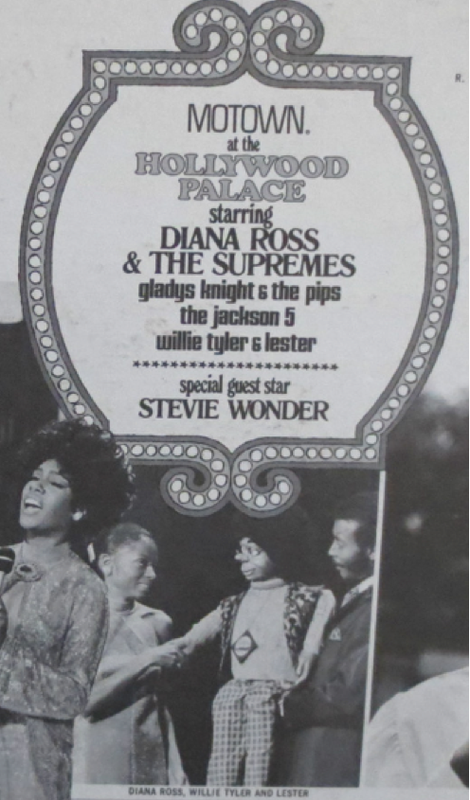 Dans « The Hollywood Palace », Diana Ross annonce sa nouvelle découverte, et évoquant un jeune homme dynamique et brillant performer. A peine son discours terminé, Sammy Davis Jr sort des coulisses, et se présente sur scène, déclenchant l'illarité générale dans la salle. Diana Ross ne parle pas de lui, mais de Michael Jackson. Le groupe est d'ailleurs annoncé comme « Michael Jackson & the Jackson 5 », ce qui provoquera, en coulisse, la colère de Joe Jackson qui ne veut pas qu'un de ses fils soit mis en valeur.
Le groupe chante leur tout premier single Motown, « Can You Remember », contenant une intro de la chanson « Sing A Simple Song » de Sly & the Family Stone, « I Want You Back », sorti quelques jours plus tôt et enfin « There Was A Time » (avec Diana Ross et Sammy Davis Jr), un hommage à James Brown. Juste avant l'interprétation de "I Want You Back", Michael, encore timide, mais déjà très à l'aise devant la caméra, prend le micro et annonce le titre "déjà en vente partout"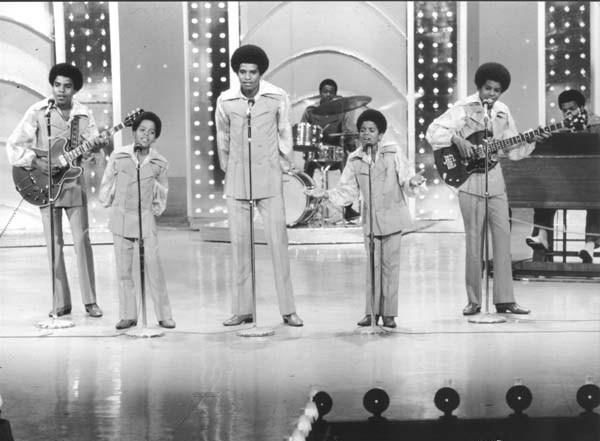 A la différence de Miss Black America, les J5 étaient accompagnés par un orchestre de Motown, ce qui fit que leur son brut d'origine était indetectable, leur performance était parfaite, leurs mouvements et leur présence sentent la perfection.
Le show donnera lieu à l'édition d'un album, sorti quelques mois plus tard, en mars 1970. Entre l'enregistrement du show et la sortie de l'album, les Jackson 5 étaient déjà devenus des stars
Source: Jackson5abc.com
Album photos sur http://www.facebook.com/media/set/?set=a.226624144166768.1073741905.151998514962665&type=1
Le bâtiment qui a servi à l'émission Hollywood Palace existe toujours au 1735 Vine Street, à Los Angeles