BIRMINGHAM ODEON: 9 novembre 1972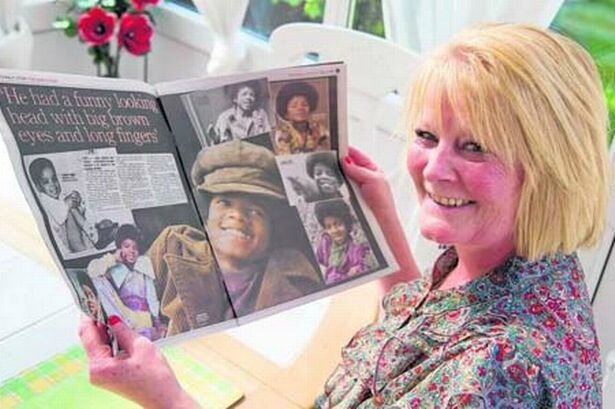 Elle était une adolescente d'un village endormi du Midland et il allait devenir l'un des plus grands artistes que le monde ait jamais connu.
A 16 ans, Vivien Hobbs s'émerveillait sur ses disques vinyles des Jackson 5 et reproduisait leurs mouvements à son domicile de Catshill, Worcestershire.
Elle était aux anges quand son amoureux lui tendit des billets pour voir le groupe à l'Odéon de Birmingham le 9 Novembre 1972.
Vivien a marqué la date dans son agenda, mais juste une semaine avant, la catastrophe a frappé. « Mon menton a commencé à enfler et j'ai dû aller à l'hôpital », se souvient-elle.
Une de mes dents de devant a fini par être enlevée à cause d'un abcès dans la gencive.
J'étais horrifiée. Mon petit copain continuerait-il à me regarder? Et si Michael me repérait de la scène? Mais la seule pensée que j'allais voir les Jackson Five m'a fait me sentir mieux.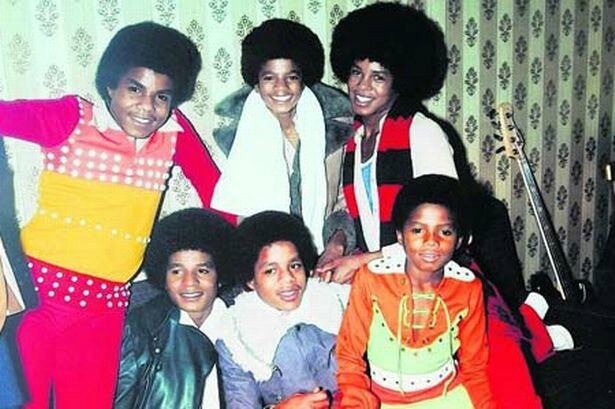 Lorsque notre photographe a rencontré Michael Jackson petit garçon
Vivien a maintenant 53 ans, et vit New Oscott, Birmingham. Elle se souvient de ce concert électrisant comme si c'était la semaine dernière.
J'avais près de 17 ans et mon petit ami à l'époque, un gars nommé Keith, m'a acheté deux billets comme cadeau d'anniversaire.
J'étais une grand fan et j'achetais les disques des Jackson 5 dès qu'ils sortaient.
J'étais très excitée quand j'ai entendu qu'ils étaient en tournée. Quand j'ai appris que nous allions à l'Odéon pour les voir, c'était un véritable privilège.
Souffrant toujours de douleurs dentaires, mais incapable de contenir son excitation, Vivien est allée au concert.
Je vivais à Worcesterhire où rien ne se passait et là j'allais voir les Jackson sur scène.
C'était il a 37 ans mais je me souviens que nous avions une assez bonne vue sur la scène. Les gens étaient debout et dansaient avec le groupe.
C'était impressionnant. Ils ont chanté I Want You Back, ABC, The Love You Save, Got To Be There, Looking Through The Windows.
Mais l'un des frères Jackson se démarquait du reste.
Michael a chanté Ben et d'autres titres en solo, explique Vivien. La lumière a été mise sur lui et il tenait la foule dans ses mains. C'était un artiste spécial et on pouvait déjà deviner qu'il allait être une grande star dire.
Il avait 14 ans, mais il avait une telle présence sur scène et sa voix transperçait à travers l'Odéon.
Vivien n'a jamais oublié le concert et dit qu'elle n'a jamais vu aucun autre artiste aussi bon.
En concert, c'était un artiste énergique, et il était étonnant de voir danser les frères à l'unisson, dit-elle. J'ai acheté tous ses albums au cours des décennies, beaucoup sont intemporels.
J'ai été choqué d'apprendre sa mort, ajoute-elle. Mais je n'ai pas été surprise parce qu'il avait une certaine fragilité en lui.
Il était une âme tourmentée.
http://www.birminghammail.co.uk/news/local-news/i-saw-michael-jackson-at-birminghams-odeon-241350