Qui ne se souvient pas de ces photos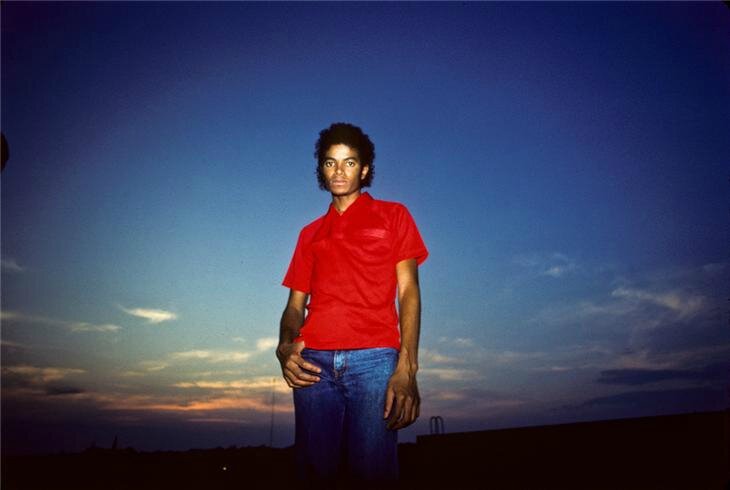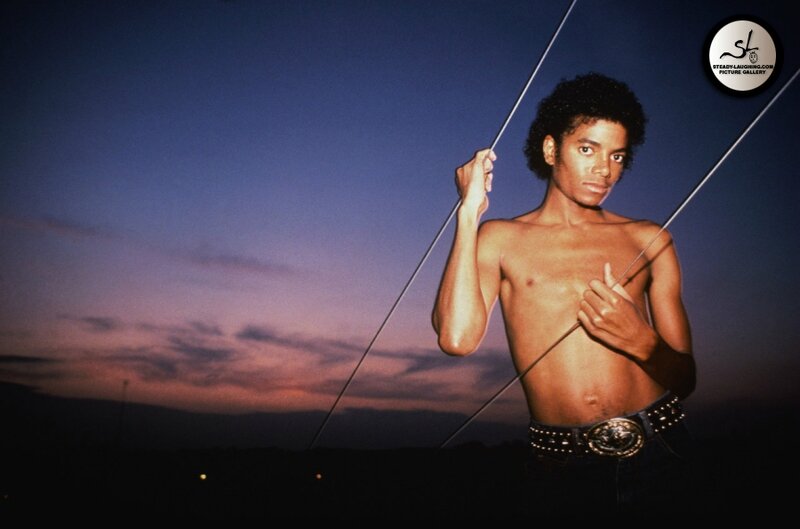 et d'autres ici:
ou même celles-ci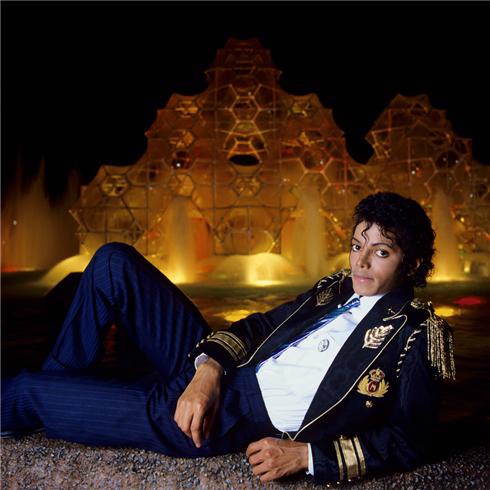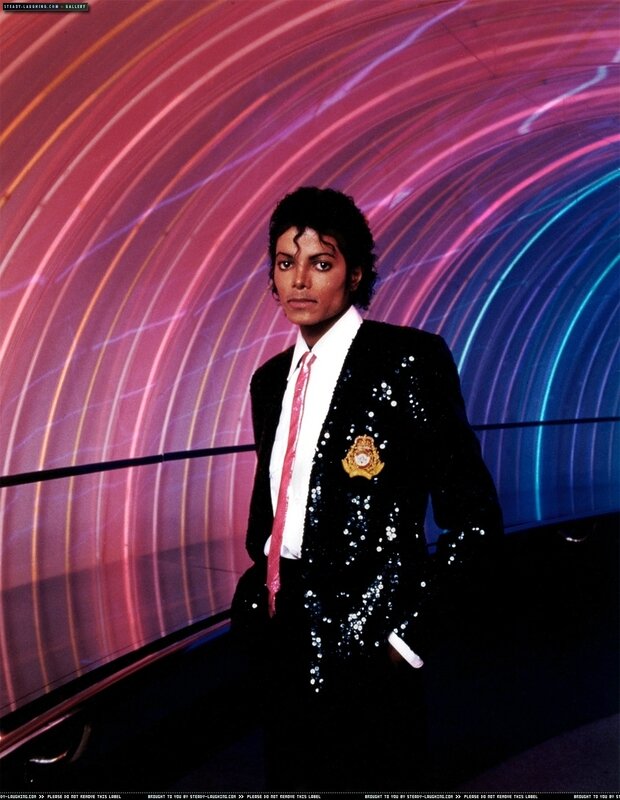 Elles ont été prises par Lynn Goldsmith. La photographe vient de publier un livre intitulé "Rock and Roll Stories". Goldsmith a en effet immortalisé avec ses clichés des stars de la musique contemporaine comme les Rolling Stones, Bruce Springsteen, Bob Marley, Bob Dylan, Patti Smith, Michael Jackson.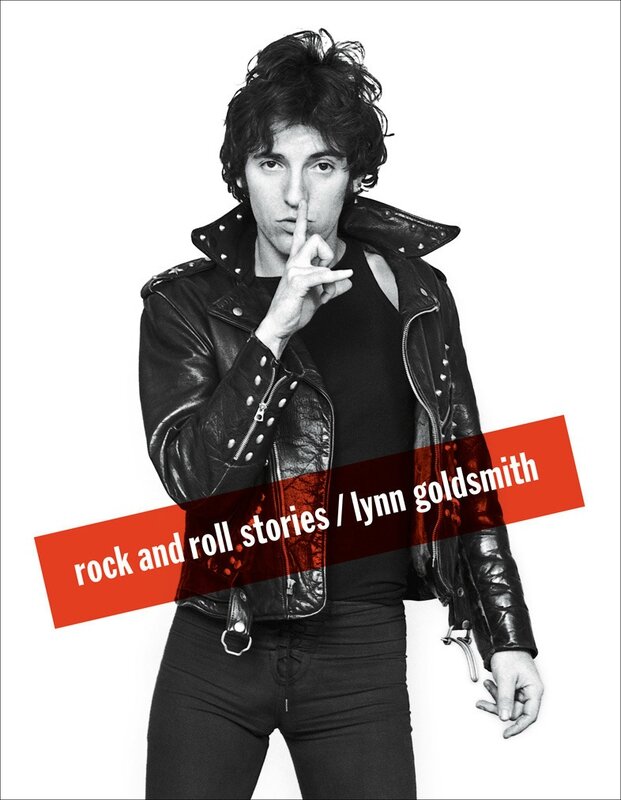 Dans "Rock and Roll Stories", elle propose au public de découvrir ses meilleurs travaux accompagnés de commentaires qui transporteront le lecteur dans des studios d'enregistrement, des tournées de concerts, la rue où certaines photos ont été faites. histoire de tout remettre en perspective.
Dans cet ouvrage de 400 pages, Goldsmith livre quelques anecdotes à propos de MJ et notamment du jour qu'elle avait passé avec lui à Disney World pour un shooting du magazine "Life": "Sa timidité pouvait reprendre le dessus si des gens s'arrêtaient pour le regarder alors qu'il n'était pas en train de performer. Alors j'ai mis une cassette de James Brown, j'ai commencé à exécuter mes meilleurs pas de danse de J. Brown. Et Michael a fait de même."
Goldmsith se souvient aussi de l'accueil qui était réservé à Michael Jackson à cette époque enchantée : "Les employés du parc Disney le traitaient comme s'il était la réincarnation de Mickey Mouse."
Lynn Goldsmith a aussi réalisé de beaux clichés de MJ lors du Triumph Tour (1981) et du Victory Tour (1984).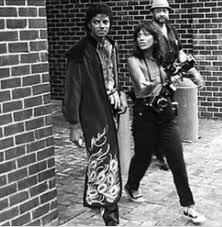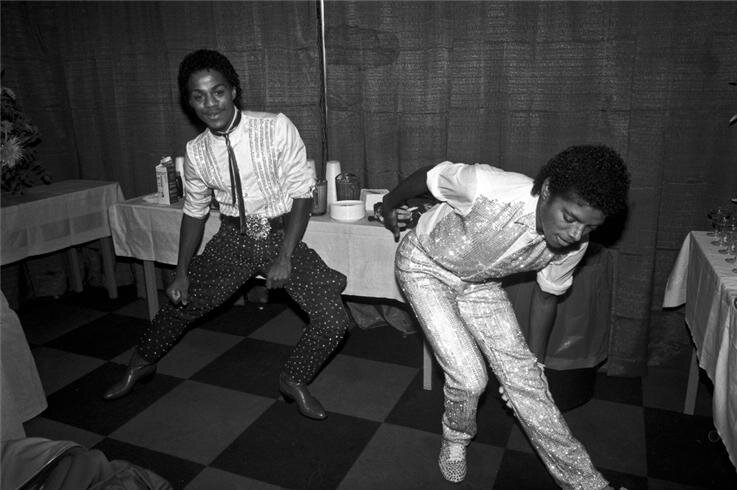 Elle explique:
«Je faisais une séance de couverture pour le magazine Life. Le Disney Epcot Center avait été pour l'occasion fermé au public afin que Michael ne soit pas perturbé durant le shooting. Là-bas, ils l'ont traité comme s'il était Mickey Mouse réincarné. Michael est tout de même arrivé avec plus de trois heures de retard et je devenais complètement folle. Son producteur, Frank Dileo, m'a alors dit que Michael était sorti faire son travail de porte à porte en tant que témoin de Jéhovah.
J'ai pensé: «Quelle belle excuse.... Comment pouvez-vous être en colère contre quelqu'un qui essaie de servir Dieu? "Mais comment Michael arrivait-il à ne pas penser à toutes les personnes qui nous attendaient pour faire le photoshoot afin qu'ils puissent retourner au travail, ou encore les visiteurs du parc qui pourraient ne plus avoir l'occasion de découvrir l'attraction Disney mais soudain, le moment est arrivé, il m'a regardé et m'a dit de sa petite voix. "Lynn, tu es si belle." Alors toute ma colère fondu. il a juste souri et j'étais vaincue .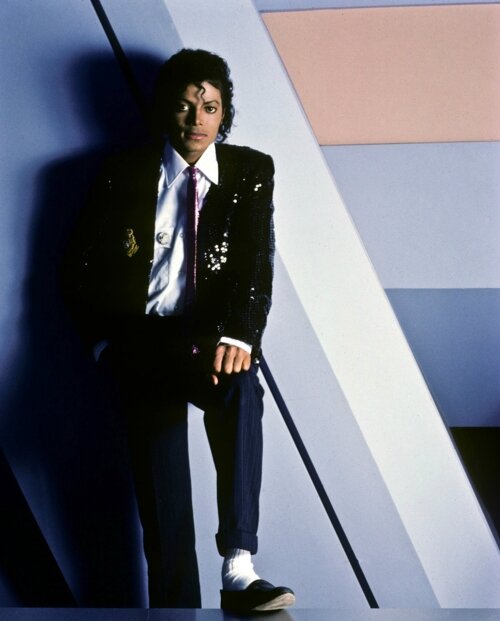 -"Je faisais des pas de danses à la "James Brown" pour qu'il se déplace et finalement il m'a rejoint. Je suis arrivé à faire danser Michael avec moi dans le tunnel de lumière.... "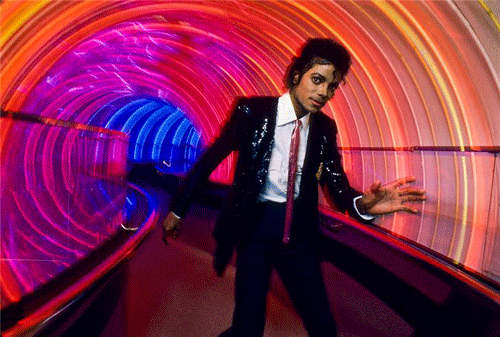 «Pour ce shooting j'étais à Boston sur la route avec la tournée Triumph des frères Jackson. Je suis allé dans la chambre de Michael au coucher du soleil et je l'ai trouvé seul dans sa chambre occupé par la lecture de contes de fées. J'ai alors demandé à Michael s'il voulait bien faire des photos dans la lumière magique du couché de soleil de Boston. Il voulait savoir ce que la lumière magique était alors il m'a suivi sans rechigner sur le toit de l'hôtel. Pendant que je le prenait en photo il ôta soudain sa chemise. Cela m'a beaucoup surpris. Jusqu'alors, je ne le voyait que comme un enfant innocent. J'ai compris tout à coup qu'il y avait là un homme aussi.... "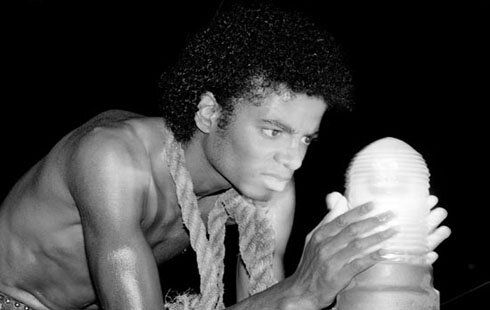 Lynn a publié sur son compte fb une photo inédite d'elle avec MJ
Le magazine people du 02 décembre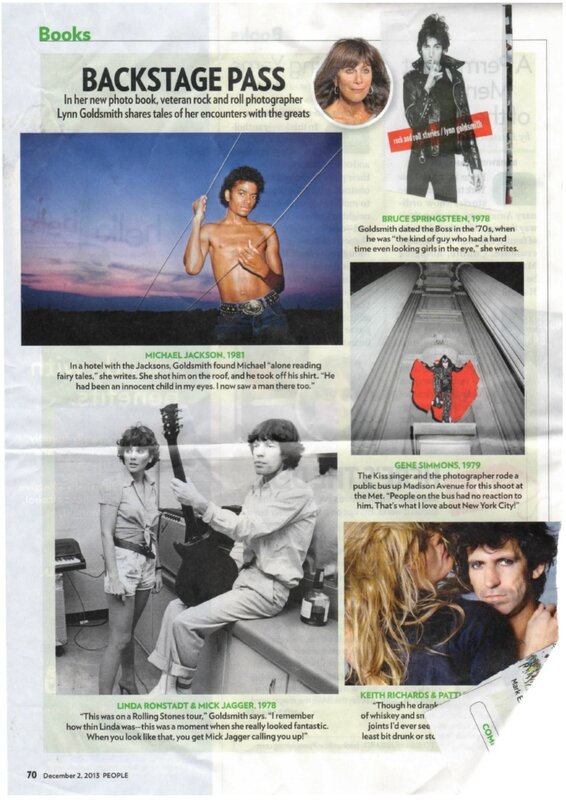 Source: MJLegend/MJFrance/MJUpbeat.com
CBS News a consacré récemment un petit reportage à la photographe Lynn Goldsmith à l'occasion de la publication de son livre "Rock and Roll Stories".
Goldsmith a bien évidemment évoqué Michael Jackson et la fameuse anecdote pour expliquer comment elle était arrivée à faire en sorte qu'un MJ timide se lâche devant son objectif lors d'une session photo à Epcot (en diffusant de la musique de James Brown et en esquissant elle-même quelques pas de danse ).
La photographe a également ajouté : "L'un des grands souvenirs de ma vie sera je pense, d'avoir dansé avec Michael dans le tunnel de lumières".
Ce reportage évoque aussi le parcours de Goldsmith. Elle s'est d'abord lancée dans la photographie pour faire comme son père , un photographe amateur passionné. Mais la photographie lui a en fait apporté autre chose : la liberté.
Selon elle, la photographie "offre un passeport [pour entrer] dans la vie des gens" et cela lui a permis d'apprendre beaucoup sur les autres.
Au cours de sa carrière, Lynn Goldsmith a couvert des sujets sportifs, ou encore des reportages pour National Geographic mais la musique est toujours restée son thème de prédilection. Le reportage évoque ensuite la manière dont elle conduit une session photo ou encore l'épisode relooking du chanteur Bryan Adams pour la couverture de son 1er album.
Au détour d'une photo de Bruce Springsteen prise dans le New Jersey en 1978, elle évoque le fait pour un photographe de chercher un lieu qui correspond à ce qui fait l'identité de son sujet.
Sources: edgeonthenet.com / MJLegend