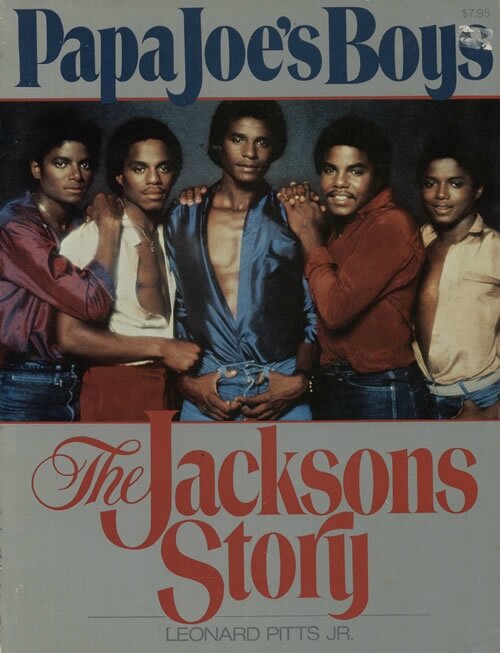 Papa Joe's Boys, The Jacksons Story est un livre, non officiel, écrit par Leonard Pitts Jr. Sorti en 1983, aux Etats Unis, il évoque la carrière des frères Jackson jusqu'à la fin des années 80.
L'ouvrage contient 96 pages, illustrées par de nombreuses photos en noir et blanc, parfois inédites à l'époque, dont beaucoup proviennent du Magazine Right On !, un célèbre mensuel américain qui a consacré de nombreuses de ses unes aux Jackson 5. Cynthia Horner, l'éditrice du magazine (voir l'article à son sujet ici), est par ailleurs l'auteur de la préface du livre.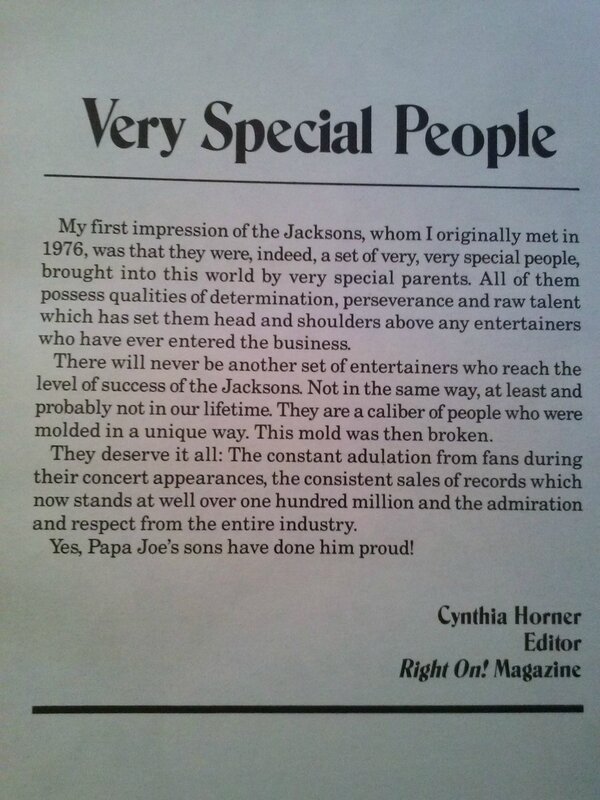 Traduction de la préface:
Des personnes très spéciales
Ma première impression des Jacksons que j'ai rencontrés la première fois en 1976, était qu'ils étaient vraiment des personnes très très spéciales, amenées dans ce monde par des parents très spéciaux. Chacun d'eux possédent des qualités de détermination, de persévérance et un vrai talent qui les placent au dessus de n'importe quel artiste du show business.
Il n'y aura plus jamais des artistes qui atteindront le succès des Jacksons. Certainement pas de la même manière et probablement pas tant que nous vivrons. Ils sont de ce genre de personnes faites dans un moule unique. Et ce moule est cassé.
Ils méritent tout. L'adulation constante des fans durant leurs concerts, les ventes de disques qui atteignent désormais le million et l'admiration et le respect de toute l'industrie du disque.
Oui les fils de Papa Joe l'ont rendu fier !
Cynthia Horner, éditeur de Right On! Magazine
Le livre est composé de 9 chapitres.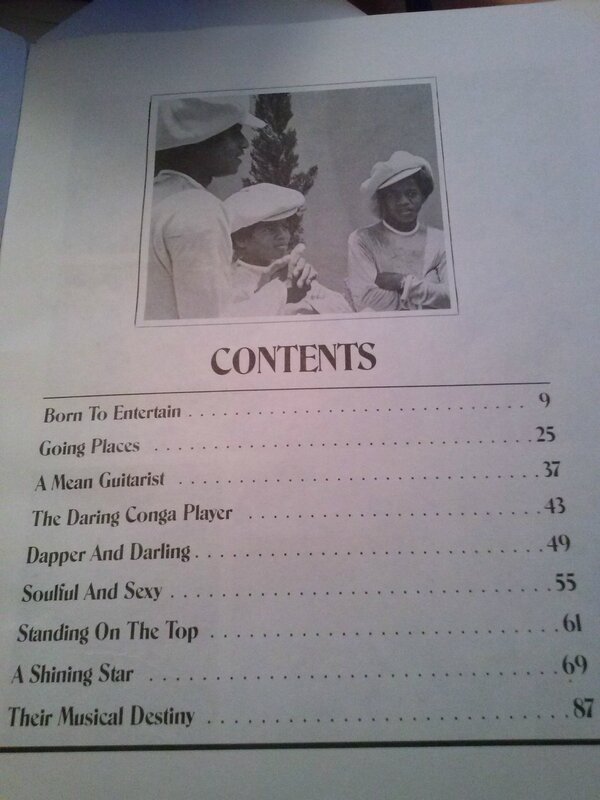 Les deux premiers chapitres sont consacrés à l'histoire du groupe : les débuts à Gary, la célébrité avec la Motown avec Born To Entertain et avec le chapitre Goin' Places, le départ pour Epic jusqu'à l'album Triumph.
Chaque frère se voit ensuite consacrer un chapitre, évoquant la vie personnelle et professionnelle de chacun :
- A Mean Guitarist pour Tito
- The Daring Conga Player pour Randy
- Dapper and Dazzling pour Marlon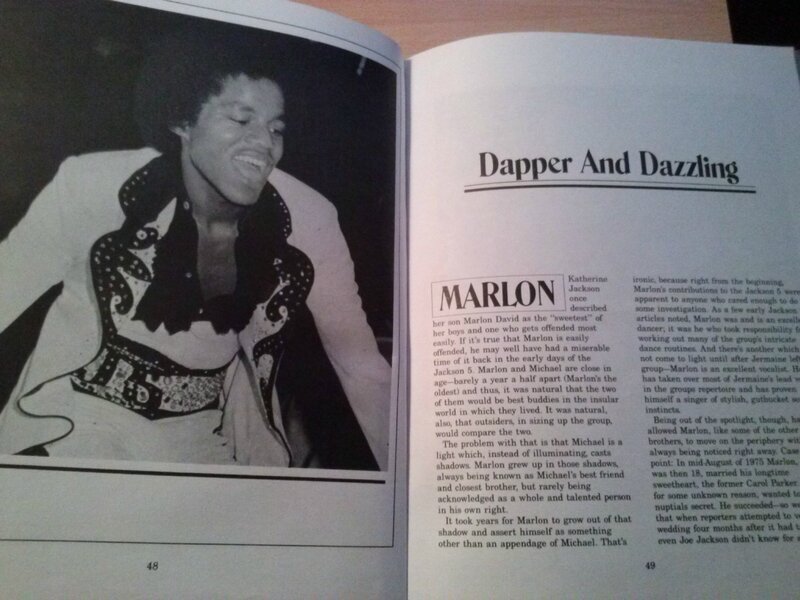 - Soulful And Sexy pour Jackie
- Standing On The Top pour Jermaine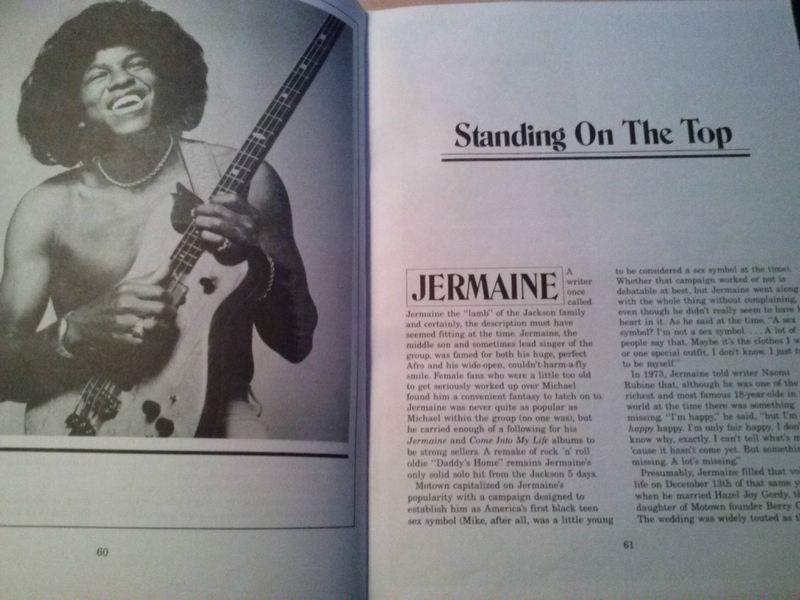 - et un chapitre beaucoup plus conséquent, A Shinning Star, pour Michael.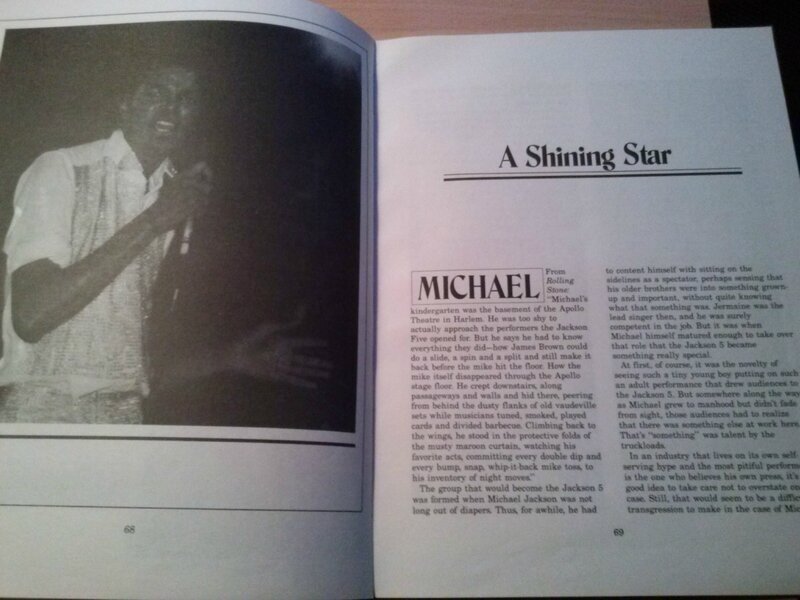 Le dernier chapitre, Their Musical Destiny, revient sur la discographie du groupe et de Jermaine et Michael en solo.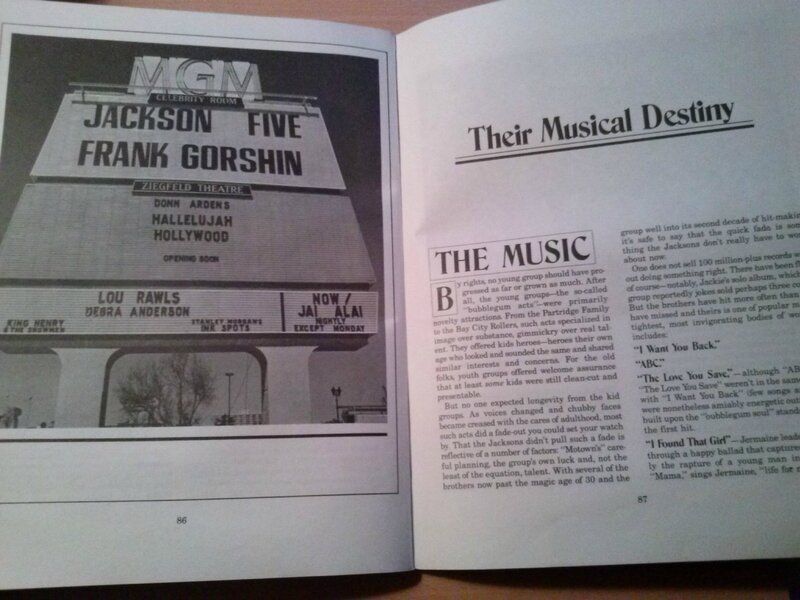 Un livre destiné donc à tous les admirateurs du groupe que formaient les frères Jackson.
Vendu à l'époque 5,95 dollars (le livre ayant été réédité 5 fois durant l'année 1984, certaines versions annoncent un prix de 7,95 dollars), il se trouve actuellement sur ebay et autres site de vente d'occasion autour de 22 dollars.
Fiche Technique
Titre : Papa Joe's Boys : The Jackson Story
Auteur: Leonard Pitts Jr
Editeur : Starbooks/Sharon Publications
Année de publication: 1983 (réédité en 1984)
Nombre de pages : 96
Langue : Anglais
ISBN : 0-89531-037-6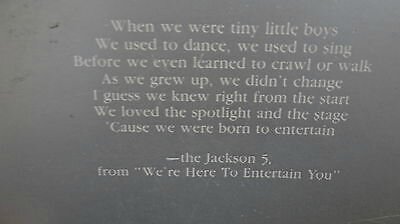 La 4ème de couverture
Feuilletez le livre ici