"Michael Jackson The Maestro: The Definitive A-Z of His Life & Times, Volume 1 : A-J de Chris Cadman est désormais disponible sur le site amazon.com
Ce premier tome couvrira à travers les lettres A à J les différents aspects de la carrière du Roi de la Pop: des informations sur de nombreux enregistrements de Michael Jackson, des sessions du milieu des années 1960 avec Steeltown à ses derniers enregistrements, ses performances, ses courts métrages, des projets de films, des interviewes et des anecdotes des producteurs, réalisateurs, compositeurs, et bien d'autres qui ont joué un rôle important dans la carrière de Michael Jackson .
L'auteur
Chris Cadman est né en juillet 1961 à West Bromwich, Angleterre et est l'auteur, avec Craig Halstead, de plusieurs livres sur Michael et Janet dont les fameux Michael Jackson, The Early Years et surtout For The Records, qui reste un livre référence pour les fans.

Il est également l'auteur d'un très beau site, The Michael Jackson archives www.the-michael-jackson-archives.com/main_content.html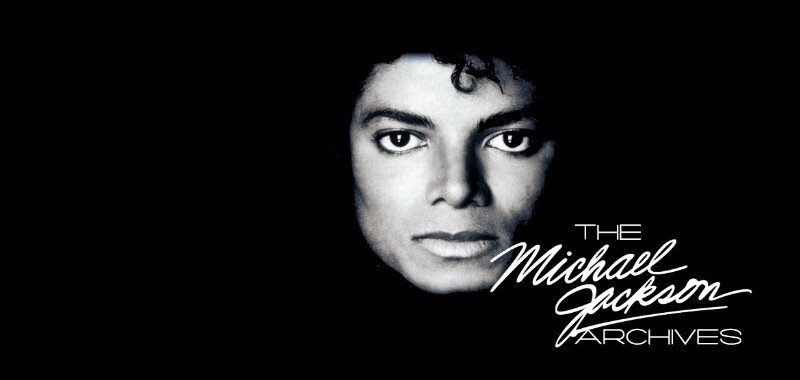 Le livre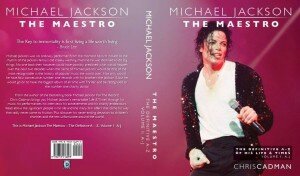 Chris Cadman, son auteur, a fait une présentation de son livre sur Facebook. (Traduction: MJFrance)

Avec l'arrivée imminente de MAESTRO, en tant qu'auteur, je me demande ce que les fans et les lecteurs de la communauté attendent. Les attentes semblent très élevées en ce qui concerne les écrits, c'est ce que j'a lu jusqu'ici, alors gardez espoir, je vis jusqu'à l'exagération de tout vous donner. Merci d'avance, votre soutien est grandement apprécié.

Ci-dessous je vous propose une introduction du livre. Les fans s'attendent à ce que je parle de la controverse entourant les titres de MICHAEL. J'ai dit ce que nous, les fans, en pensions sans aller en profondeur. Dans ces deux volumes, vous trouverez beaucoup de propos de Michael ainsi que des témoignages de personnes qui ont travaillé avec lui et qui le connaissaient personnellement.

Certains des premiers entretiens avec les magazines « 16 », « Right On » etc, sont dit avoir été faits par l'équipe de Motown, en fait, ces bandes ont été enregistrées par Glanda Stein. Ceux-ci sont toujours inclus, avec une gamme d'autres interviews rares depuis les premiers jours.

Aussi, vous allez découvrir quelques premières chansons, que Michael a écrites quand il était très jeune, dont deux pour Neil Diamond et Glen Campbell. J'aimerais que les bandes existent, imaginez cela ! Malheureusement toutes les chansons n'ont pas été enregistrées.

S'il vous plaît pardonnez-moi si des erreurs se produisent, un volume tel que celui-là est peut-être lié à quelques oublis. Je dois également souligner qu'il s'agit d'un livre pour lequel vous pouvez à tout moment me signaler si quelque chose n'est pas inclus, je ferai en sorte qu'il soit ajouté la prochaine fois.

Maintenant, Je vais vous laisser lire l'introduction, je suis sûr que vous aurez tous des questions une fois que le livre sera sorti. Merci à tous ceux qui y ont contribué d'une façon ou d'une autre. J'espère que le livre remplira son objectif.

Chris Cadman (Décembre 2013)

INTRODUCTION

Michael Jackson n'était pas un artiste ordinaire. Dès le début, il était destiné à faire de grandes choses. Dès l'instant où il est entré dans le rythme avec la vibration de la vieille machine à laver de la famille. Et ensuite après le coup d'envoi de ses pas lors d'un spectacle scolaire, sa vie à été dirigée pour le grand spectacle.

Tant de choses ont été écrites à propos de Michael Jackson, mais malheureusement, la plupart de ce qui a été écrit est négatif ou sensationnaliste. Les deux dernières décennies de sa vie ont été injustement ternies par des allégations tenaces et des insinuations inutiles, alors que tout ce qu'il essayait de faire, était de partager sa musique, d'aider à sauver la planète et soutenir les enfants défavorisés dans le monde.

Michael Jackson était l'un, sinon le principal bailleur de fonds de bienfaisance dans le monde, mais malheureusement, les médias n'ont pas senti que c'était digne d'un titre ou d'un récit dans leurs colonnes. Au contraire, ils se sont sentis obligés de lui dépeindre une figure triste, injustement enlevée à la personne réelle, qu'il était vraiment.

Un jour, alors qu'il était âgé de près de 11 ans, Michael regardait avec sa mère et sa soeur Janet, le triste sort des enfants africains qui mouraient de faim et de maladie. Ce qu'il a vu l'a touché si profondément qu'il a promis un jour qu'il ferait tout son possible pour faire arrêter cette misère , et aider ceux qui souffrent en Afrique . Il a plus que tenu sa promesse. Il ne pouvait arrêter la souffrance, mais ses dons constants ont sauvé des millions de vies en Afrique, il a également contribué à beaucoup d'autres causes dans le monde entier et tout près de chez lui.

Mais tout cela n'aurait jamais été possible sans le succès phénoménal de sa musique, de sa danse et de sa voix incroyable, comme cela a été décrit par Sir Bob Geldof ainsi :

« Quand Michael Jackson chante, c'est avec la voix des anges, et quand ses pieds bougent, vous pouvez voir Dieu danser. »

Michael Jackson est né le 29 Août 1958, à 03h39 du matin, à l'hôpital de la Miséricorde à Gary, dans l'Indiana. Sa Mère Katherine l'a nommé Michael, après que ses premières suggestions de prénoms Ronald et Roy aient été rejetées.

L'ascension de Michael à la course aux étoiles a commencé vers 1963 quand il a chanté en public pour la première fois à son école primaire interprétant Climb Evry Mountain. Son grand-père était en larmes.

Le père de Michael, Joseph, a vite pris conscience que Michael avait un talent extrême avec ses frères, principalement après que Tito ait cassé une corde sur sa guitare après l'avoir utilisée sans autorisation. En découvrant que ses garçons affichaient un réel talent, il a commencé à investir dans de l'équipement musical et leur à attribué, comme à un groupe, leur nom de scène « The Jackson Five ». Après avoir appris leur métier dans diverses boîtes de nuit, y compris dans des lieux comme Gary et Chicago, The Jackson Five, grâce à Bobby Taylor, ont été engagés par Motown Records. Michael était juste à un mois de son 10e anniversaire quand il a signé son premier contrat d'enregistrement, mais à des fins promotionnelles, il a été conclu pour plusieurs années. Les Quatre premiers singles de The Jackson 5 sont arrivés numéro un au Billboard américain.

C'est là que l'histoire de Michael Jackson commence.

Le but de Michael Jackson The Maestro : The Definitive A Volume Z /1 de A/J est de documenter non seulement les nombreuses chansons de Michael dans lesquelles il a participé au fil des ans, mais aussi ses nombreuses apparitions à la télévision, ses récompenses, ses événements importants, ses tournées, ses interviews, et des anecdotes.

Tout comme For The Record, ce livre est écrit pour Michael. Ses fans du monde entier pourront l'utiliser soit comme un guide de référence ou un volume de recherche. Michael Jackson The Maestro en format de A à Z est produit pour donner au lecteur un accès facile à l'information qu'ils recherchent.

Une bonne majorité des chansons peuvent être trouvées dans les livres que j'ai co-écrits avec Craig Halstead : Michael Jackson For The Record révisé est élargi dans la dernière édition. Toutefois, pour l'A à Z, j'ai découvert de nouvelles informations et des anecdotes, soutenues par de nombreuses citations de Michael au fil des ans. La majeure partie du nouveau contenu s'appuie sur les grandes histoires et les événements de Michael durant cinq décennies dans le secteur de la musique.

Michael Jackson The Maestro: The Definitive A-Z of His Life & Times, Volume 1 : A-J couvre:

1- Les Chansons
2- Les Albums
3- Les anecdotes les concernant
4- Les Interviews de: TV, radio, magazines, journaux et les inédits.
5- Les Séries TV, documentaires, et apparences.
6- Les Émissions de radio
7- Les Tournées
8- Les Réalisateurs, auteurs, producteurs et Amis.
9- Les vidéos
10- Les DVD
11- Les classements dans les hits
12- Les Liens des Fans et des magazines

Chaque moment spécifique a été travaillé pour essayer de rendre ce livre aussi précis que possible pour la communauté de fans de Michael Jackson à travers le monde. Il était impossible de tout inclure, les fans peuvent se demander pourquoi certains événements ou de nouvelles questions ont été laissées de côté, mais la décision finale s'est faite sur des choix. Cela dit Michael Jackson The Maestro : The Definitive A / Z sera publié en deux volumes en raison de la quantité d'informations couvertes.

Pour ce livre particulier, les remixes et les versions plus alternatives ont été laissées de côté en raison principalement de la troisième édition de Michael Jackson For The Record révisée et élargie et qui paraitra en 2015.

J'espère que vous apprécierez ce premier volume qui représente une bonne proportion de la vie et des époques de Michael. J'espère que vous trouverez cette lecture agréable.

Chris Cadman


Un livre à posséder, incontestablement

Le site internet www.michaeljacksonthemaestro.com/the-book
Quelques extraits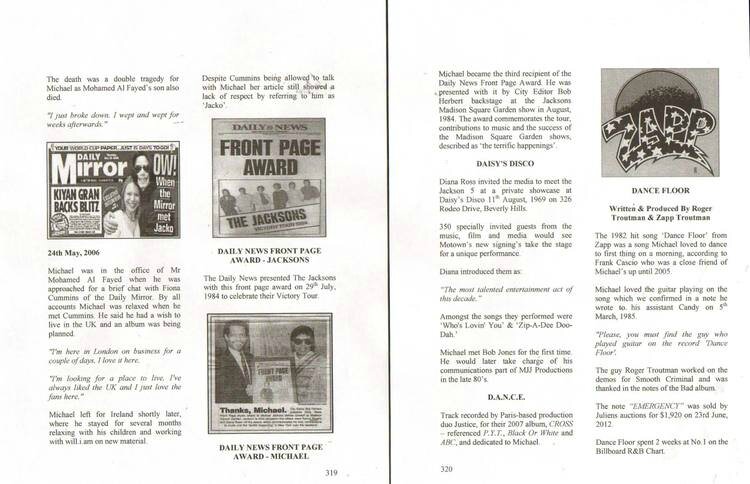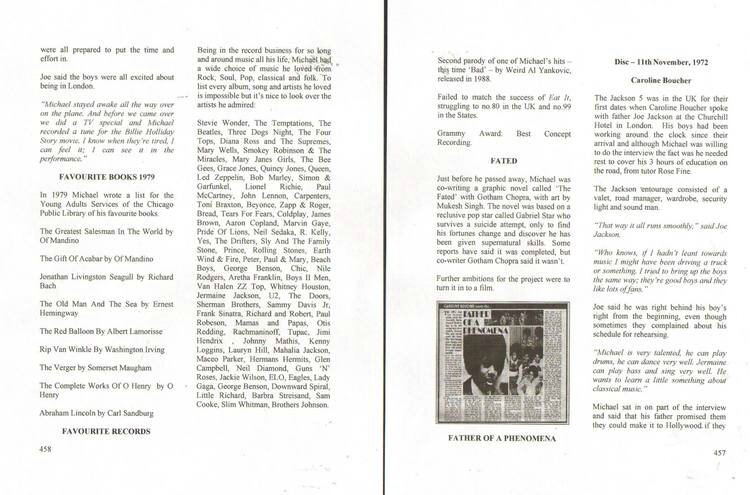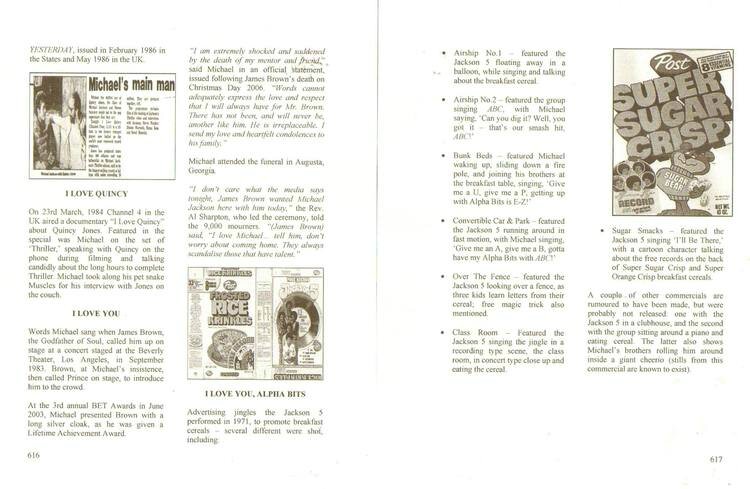 Fiche Technique :
Titre : The Maestro – The Definitive A-Z of His Life & Times, Volume 1 : A-J
Auteur : Chris Cadman
Editeur : Bright Pen
Année de publication : Décembre 2013
Nombre de pages : 860 pages
Langue : Anglais
ISBN-10: 0755216091
ISBN-13: 978-0755216093
Le volume 2, Michael Jackson The Maestro The Definitive A-Z Volume II - K-Z est disponible sur amazon.uk depuis le 05 février 2015. Tout comme le premier volume, parcourez les 784 pages et découvrez des tonnes d'infos sur la carrière de Michael Jackson.