Le 05 janvier 1994, Michael fait une apparition publique pendant la cérémonie des NAACP Images Awards, qui ont lieu à Pasadena, Los Angeles. Il doit remettre le trophée du Plus Grand Chorégraphe à Debbie Allen, une célèbre danseuse qui a composé des grands ballets pour la télévision et le cinéma. Michael profite de ce moment pour livrer un discours émouvant depuis l'affaire Chandler. Une déclaration très applaudie par le public.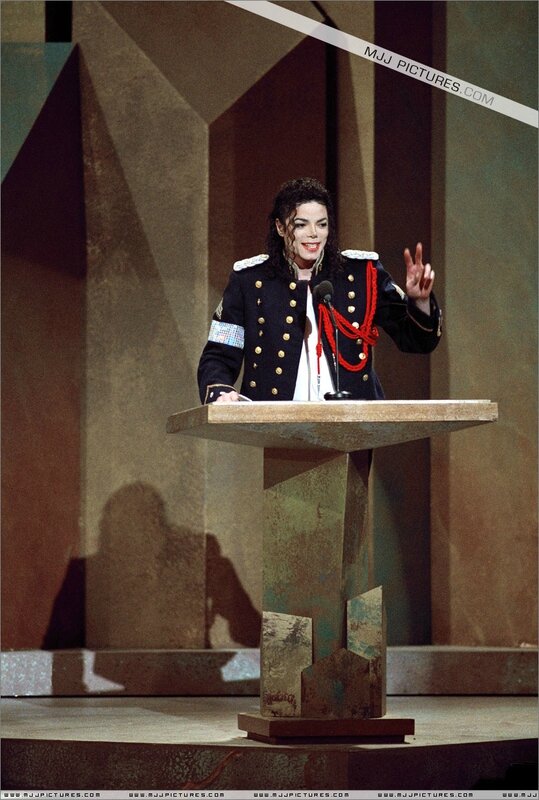 "For decades, the NAACP has stood at the forefront of the struggle for equal justice under the law for all people in our land. They have fought in the lunch rooms of the South, in the hallowed halls of the Supreme Court and the board rooms of Corporate America, for justice, equality and the very dignity of all mankind. Members of the NAACP have been jailed and even killed in noble pursuit of those ideals, upon which our country was founded.
None of these goals is more meaningful to me at this time in my life, than the notion that everyone is presumed to be innocent, until they are charged with a crime, and then convicted by a jury of their peers. I never really took the time to understand the importance of that ideal until now, until I became the victim of false allegations, and the willingness of others to believe and exploit the worst before they have a chance to hear the truth.
Not only am I presumed to be innocent, I AM innocent! And I know the truth will be my salvation. You have been there to support me when others weren't around, and I thank you for that. I have been strengthened in the fight to prove my innocence by my faith in God and by my knowledge that I am not fighting this battle alone. Together we will see this thing through."
Traduction:
"Depuis des décennies, la NAACP s'est tenue en première ligne de bataille pour l'égalité des droits dans notre pays. Elle a combattu dans les salons du Sud et jusque dans les tribunaux de la Cour Suprême pour défendre la Justice, l'Egalité et la Dignité de l'Etre Humain. Les membres de la NAACP ont été emprisonnés et même tués alors qu'ils poursuivaient les nobles idéaux sur lesquels notre pays a été fondé.
De tous ces principes qu'ils ont défendus, il en est un qui revêt à mes yeux, et à ce moment de ma vie, plus d'importance que les autres; il s'agit de la notion qui implique que toute personne est présumée innocente jusqu'à preuve du contraire. Toute personne est présumée innocente, complètement innocente jusqu'à preuve du contraire, jusqu'à ce qu'on retienne des charges contre elle et qu'elle soit reconnue coupable d'un crime par un jury formé par ses pairs. Je n'ai jamais réalisé l'importance de ce principe avant aujourd'hui, avant que je ne devienne la victime de fausses accusations. Certains ont manifesté une réelle volonté de croire au pire avant même d'avoir entendu la vérité.
Non seulement suis-je présumé innocent mais je suis innocent! Et je sais que la vérité sera mon salut! Vous avez été là pour me soutenir quand d'autres ne l'étaient pas et je vous en remercie. Dans mon combat pour prouver mon innocence, j'ai été soutenu par ma foi en Dieu et par le fait que je n'étais pas le seul à me battre. Ensemble nous verrons la fin de cette affaire!"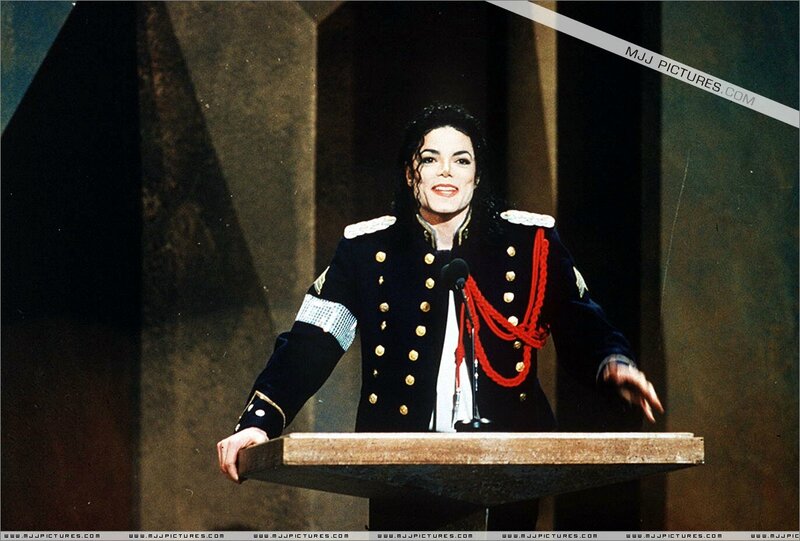 Voir l'album photos sur la page facebook
La NAACP, National Association for the Advancement of Colored People ( association nationale pour l'avancement des gens de couleur), est une organisation américaine de défense des droits civiques. Elle a été fondée en 1909 à partir du Niagara Movement, qui avait été créé en 1905 par W. E. B. Du Bois. Dans son domaine, elle est l'une des organisations les plus anciennes et les plus influentes aux États-Unis.
Sa mission est d'« assurer l'égalité des droits politique, éducative, sociale et économique de tous les citoyens et éliminer la haine raciale et la discrimination raciale ». Son nom, conservé par tradition, constitue l'un des derniers exemples d'utilisation de l'expression « gens de couleur ».
La NAACP décerne chaque année l'Image Awards for achievement in the arts and entertainment (Prix de l'Image pour une réussite exemplaire dans le domaine des arts et du divertissement), ainsi que les Spingarn Medals for outstanding positive achievement of any kind (Médailles Spingarn pour une contribution remarquable et positive dans tous domaines).
.