Le 31 janvier 1971, les Jackson 5 sont de retour (officiellement !) dans leur ville natale de Gary, Indiana. Jackie a alors 19 ans, Tito, 17 ans, Jermaine, 16 ans, Marlon, 13 ans et Michael, 12 ans.
Les Jackson 5 étaient passés à Gary en août 1969 pour un concert organisé par Motown avec d'autres artistes comme Bobby Taylor and The Vancouvers ou Martha and The Vandellas mais de façon beaucoup plus discrète. Ce retour à Gary des frères Jackson depuis le succès rencontré avec la Motown est, en ce jour d'hiver extrêmement froid, est réalisé en grande pompe.
Les festivités commencent quelques jours auparavant, le 20 janvier, lorsque le maire de Gary, Richard Hatcher, première maire afro-américain dans l'histoire des Etas Unis, fait une déclaration officielle dans laquelle il décide que la Jackson Street, où se trouve la petite maison de la famille s'appelerait "Jackson 5 Boulevard" pour la semaine du 25 au 31 Janvier 1971.

Les frères seront d'ailleurs photographiés avec la plaque de la rue devant leur ancienne maison.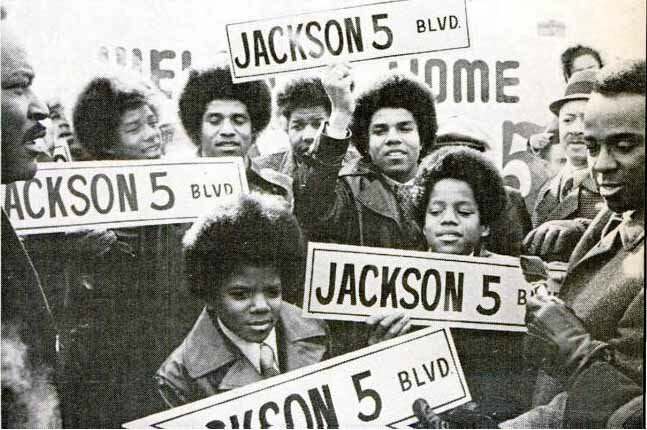 Revenant à la maison changés en stars, les Jackson 5 sont arrivés dans un hélicoptère qui a atterri sur le parking de Westside High School, où deux milles jeunes les attendaient dans le froid pour les accueillir.
Jermaine explique : « Nous avons atterri sur le parking de l'école, dans la neige, et il y avait une ambiance de carnaval. Notre hélicoptère avait participé à l'accueil en traînant dans le ciel une banderole BIENVENUE CHEZ VOUS, LES JACKSON 5. Nous sommes sortis de l'hélicoptère pour monter dans une limousine, et les gens du coin ont assisté au retour des gamins Jackson à la maison, après avoir été métamorphosés par Motown. » (You Are Not Alone, le vrai Michael dans les yeux de son frère).
Les images de la limousine poursuivie par des hordes de fans feront le tour des médias.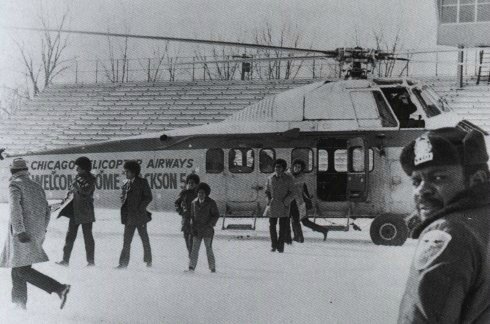 Les deux concerts que les frères Jackson ont donné dans la West Side High School ont vite affiché complet. Ces performances spéciales s'intègrent dans la campagne éléctorale du maire Hatcher qui brigue un second mandat de Maire de Gary. Ce concert a été filmé et diffusé lors d'une émission spéciale diffusée sur ABC-TV le 19 septembre 1971, intitulée Goin' Back To Indiana
Environ douze mille chanceux sont venus rendre hommage aux cinq garçons du pays, certains d'entre eux étant les gamins qui deux ans plus tôt jetaient des pierres aux Jacksons pour déranger leurs répétitions !
Après le concert, le maire emmène la famille Jackson jusqu'à leur ancienne maison de Jackson Street. Sur la pelouse recouverte de neige, un panneau a été posé devant la maison sur lequel on pouvait lire « Bienvenue à la maison les Jackson 5, les gardiens du rêve »
Katherine raconte : "Filmés en direct, les garçons sont retournés à Gary dans un hélicoptère qui atterrit sur le terrain de football du lycée Roosevelt ( !). Des centaines de fans étaient là pour les accueillir en dépit de la température car il devait geler à pierre fendre, ce jour-là. Bien entendu, les garçons sont passés par notre ancienne maison. Il y avait sur la pelouse juste devant, une grande pancarte que la ville de Gary avait installée, où on pouvait lire "bienvenue aux cinq Jackson, les gardiens du rêve." (Jackson & Jackson, Histoire d'un rêve)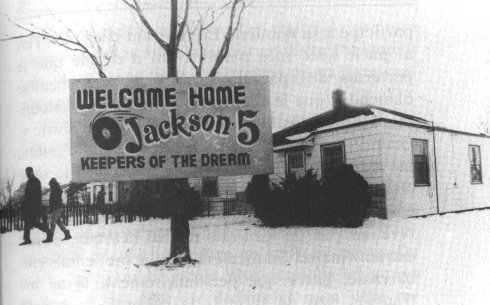 La famille Jackson retrouve sa petite maison, qui lui semble désormais minuscule. Ils se sont même demandés comment ils avaient fait pour vivre tous ensemble dans un endroit si petit.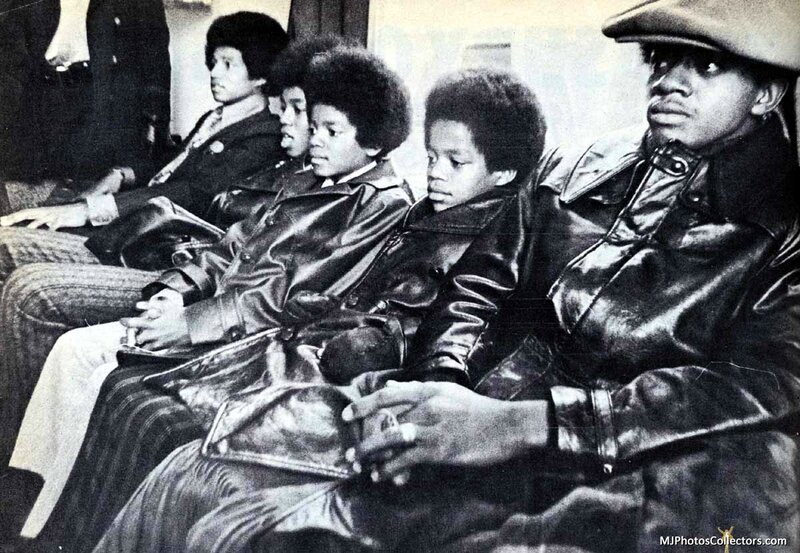 Les frères Jackson furent cependant assez déçus car ils se faisaient une joie à l'idée de revoir leurs vieux copains et en réalité, leurs amis n'arrivaient pas à accepter le fait qu'ils n'avaient pas été transformés par le succès. Les frères pensaient ne pas avoir changés mais leur vie avait changé, les avait fait évoluer. Comme le dit Jermaine "c'était comme si on essayait de remettre des chaussures devenues trop petites, que pourtant on ne voudrait pas jeter"
Jermaine se souvient : "Ils nous touchaient les mains en criant, en hurlant, en nous traitant comme si nous n'étions pas vrais, comme si nous n'étions pas en chair et en os. On n'arrêtait pas de leur dire: "Eh ! on n'a pas changé, on est toujours les mêmes garçons avec lesquels vous êtes allés à l'école."
Katherine et Joe retrouvent également leurs connaissances. Des collègues de l'usine de Joe et des amis de Katherine, qui travaillaient avec elle dans le grand magasin Sears, viennent les retrouver.
Enfin, il y a eu une réception officielle avec des notables de la ville au cours de laquelle le maire Hatcher remet aux Jackson 5 les clés de la ville et déclara que grâce à eux sa ville était devenue célèbre. Dans son discours, il s'est déclaré honoré que « les Jackson 5 aient porté le nom de la Gary à travers le pays et le monde entier, un nom dont on peut être fier »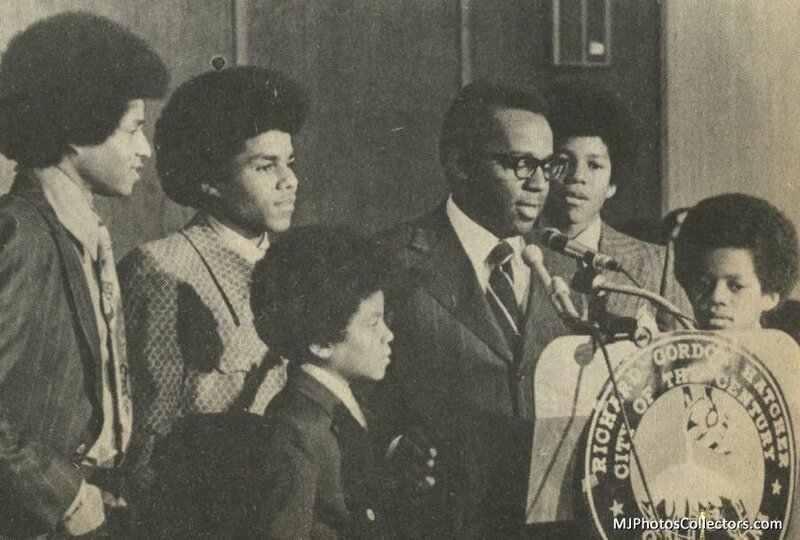 Voir l'album photos sur la page facebook
Article du magazine Jet du 18 février 1971