En février 1978, dans le cadre du Goin' Places Tour, les Jacksons font un arrêt pour 3 concerts, à Trinidad and Tobaggo, un état insulaire des Caraïbes, situé dans la mer des Antilles, au large du Vénézuela.
Les 24 et 25 février, ils jouent au Grand Stand, Queen's Park Savannah de Port of Spain et le 26 février au Skinner Park, de San Fernando. Les 3 concerts se jouent à guichets fermés.
Un des moments mémorables de cette série de concerts reste celui où Michael Jackson interprète "Sugar Bum Bum " de Lord Kitchener, grand artiste de Trinidad. Son interprétation a tellement impressionné le public que celui-ci croyait qu'il connaissait le titre avant de venir dans le pays.
En fait, les promoteurs de la venue des frères, Frank Martineau et son frère Claude, ont demandé aux Jacksons en arrivant s'ils accepteraient d'interpréter le titre sur scène. Ils ont appris la chanson et ont eu un énorme succès. Un des fans présents ce soir là se souvient : « Je me rappelle être allé au concert et mes poils se hérissaient à les voir chanter. Michael avec le reste des Jackson 5 ont chanté leurs plus grands succès d'alors «I Want You Back» et «ABC». Je me souviens aussi que Michael a présenté son petit frère Randy qui a joué sur 'Sugar Bum' de Lord Kitchener, ce qui a provoqué une hystérie totale de la foule. Je chérirai pour toujours cet événement mémorable ".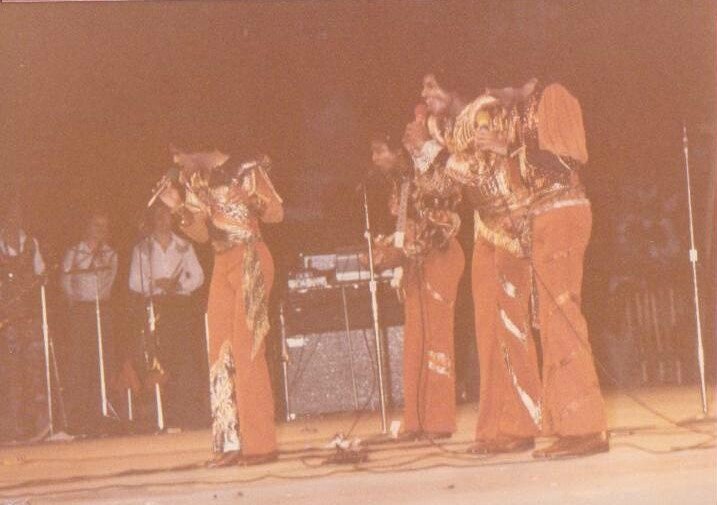 Un autre fan évoque la venue du groupe et l'engouement des jeunes de Trinidad : « Savannah (le quartier où e eu lieu les deux premiers concerts) était bondée. Il y avait des gens jusqu'à la rue Marli où est située l'ambassade des États-Unis. Bien qu'ils ne pouvaient pas le voir, ils entendaient sa voix distincte ».
Le photographe qui accompagnait le groupe se souvient également de la foule immense qui les attendait en arrivant devant la salle de concert. Les fans se pressaient autour de la voiture en hurlant et essayant d'ouvrir la porte.
Pour ce séjour, les Jacksons descendent au Hilton Hotel. Joe Jackson, exceptionnellement, n'est pas avec ses fils mais un homme fort, vêtu de rouge les suivait partout. Certains ont d'ailleurs pensé que c'était Joe. Rose Fine, la préceptrice des frères, en revanche, est là. Les Jacksons apparaissent comme des jeunes hommes calmes et réservés, signant poliment des autographes. Michael semblait le plus timide de tous, il parlait d'un ton très bas et lançait des regards très timides.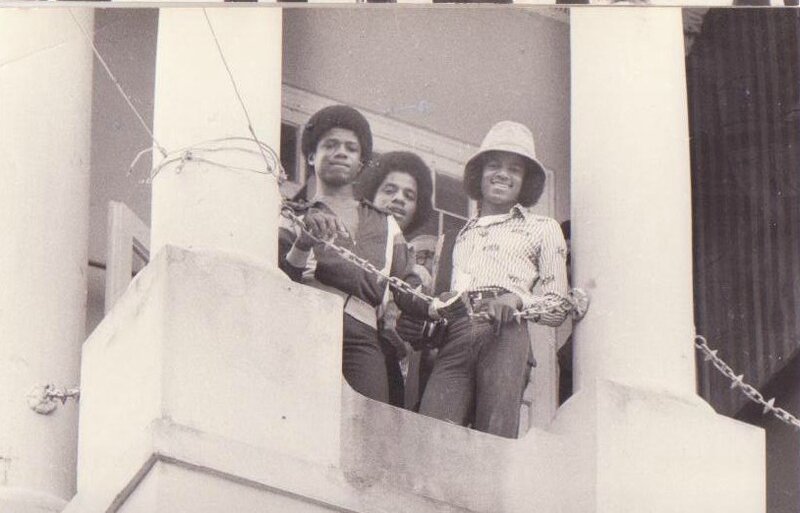 C'est donc au Hilton Hotel que le groupe, la veille du premier concert, rencontre la première Miss Univers noire, Janelle "Penny" Commissiong. Une rencontre qui ne manquera pas de faire naître des rumeurs d'une liaison entre Michael et la jeune femme.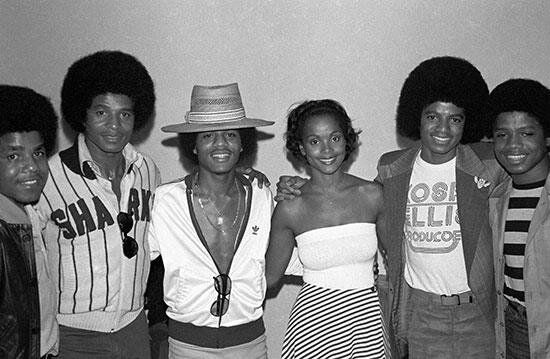 Mais les frères Jackson sont plus intéressés à aller à la rencontre du peuple de Trinidad. Frank Martineau se souvient : « Plusieurs activités ont été organisées pour les frères. Nous avons eu un comité composé moi-même, Claude, Bunny Cummerbatch et Earl Patterson et nous avons discuté de tout »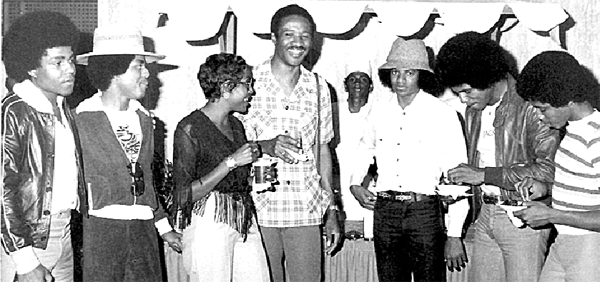 Les frères Jackson avec Frank Martineau
La famille Jackson visite donc John John, Laventille, un des quartiers pauvres de Trinidad. Michael, détendu, est descendu de la voiture, a marché le long de la route et a serré les mains et bavardé avec les gens, surpris, qui se relaxaient chez eux. « Je veux voir les gens dans les bidonvilles, ceux qui ne peuvent pas payer pour nous voir » a déclaré Michael
Sur le bord de mer, les frères s'arrêtent près des pêcheurs, discutent avec eux, prennent des photos.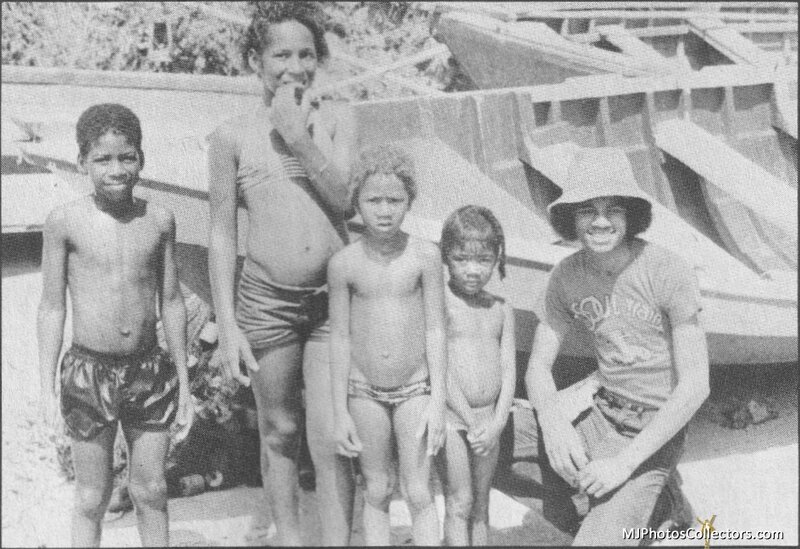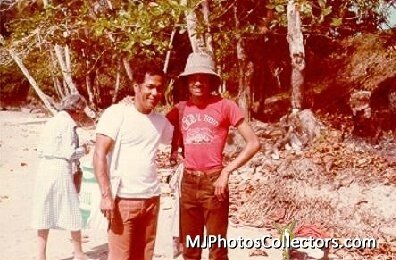 Une jeune fille, Vanessa Lee-Fook a également l'occasion de prendre une photo avec Michael, au hasard d'une promenade des frères sur Las Cuevas Beach (près de Port Of Spain). Elle se souvient d'un Michael « doux, humble et vraiment spécial »
Les Jacksons ont également rendu visite à l'orphelinat Belmont, autre quartier défavorisé de Port Of Spain, où ils ont passé du temps avec les enfants et assistent à un concours de Calypso de l'école Belmont.« La famille Jackson a toujours voulu inspirer les enfants défavorisés et les encourager car eux aussi viennent d'un milieu modeste » a précisé Frank Martineau.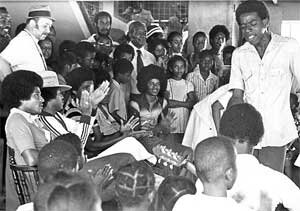 Un séjour au cours duquel également les frères ne manqueront pas de goûter les produits locaux !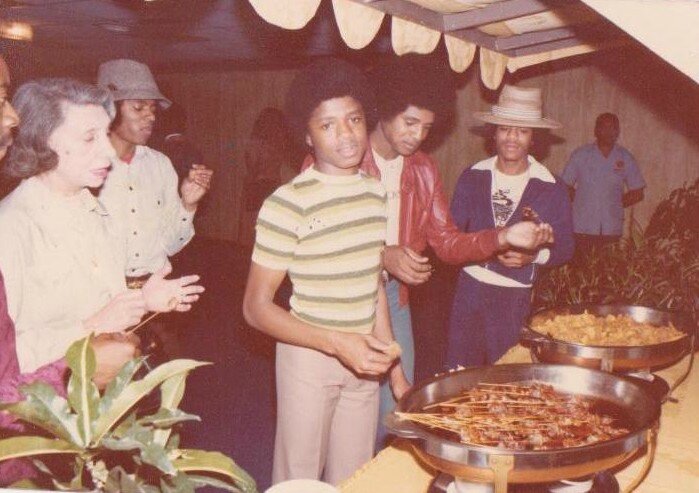 Et dans un registre plus officiel, les frères Jacksons ont également salué Alderman M. McCollin, le maire de la ville de Port Of Spain ainsi que les employés du City Hall. Ils feront de même avec le maire de San Fernando mais Michael n'accompagne pas ses frères lors de cette visite.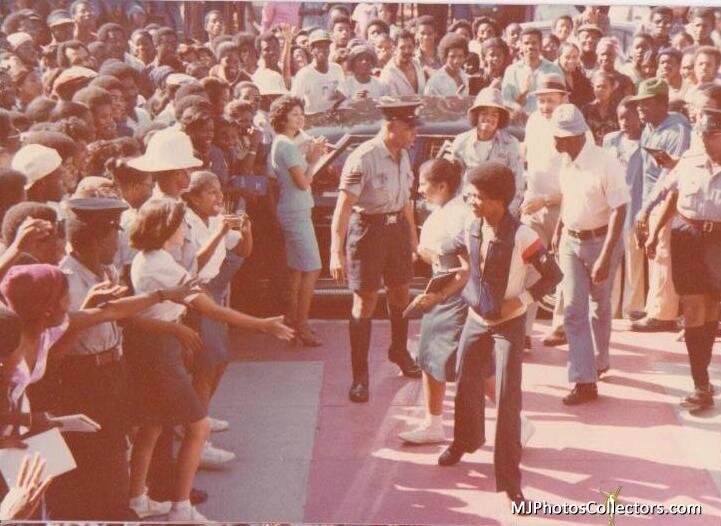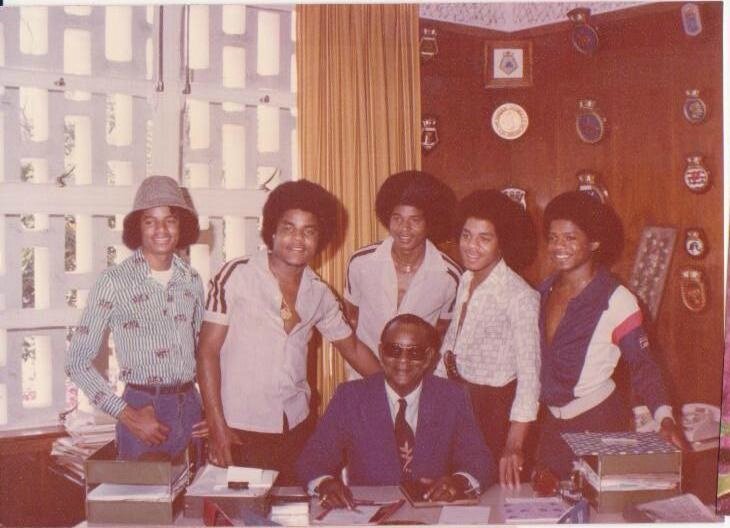 Petite vidéo souvenir!
Et la une de People Monthly, the Carribean Magazine
Voir également l'album photos, avec plus de photos de ce séjour