Le nom de Michael Jackson a souvent été associé à la fondation Make-A-Wish, fondée au début des années 80, qui exerçait le vœu le plus cher des enfants malades. Michael faisait également des dons à cette association.
Mais Michael était aussi disponible pour d'autres associations caritatives qui oeuvraient pour les enfants malades.
Ainsi, en avril 1984, sur demande de l'association Brass Ring Society, Michael avait accepté de réaliser le vœu d'un garçon de 14 ans, David Smithee, atteint de mucoviscidose et en phase terminale de la maladie.
Michael l'avait invité à venir dans sa maison, à Encino.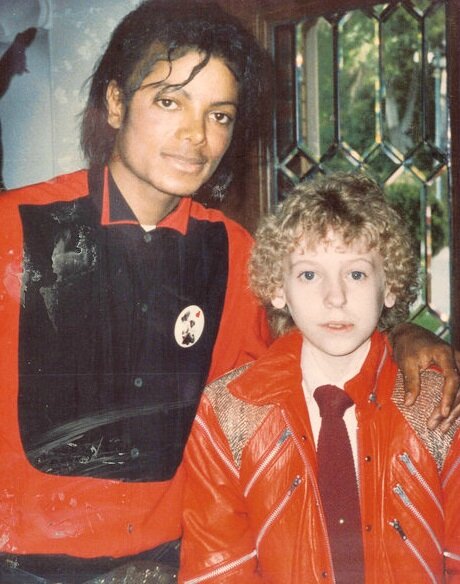 La visite faisait partie d'un voyage d'une semaine en Californie, organisé par l'association, au cours duquel le jeune garçon de Tulsa (Oklahoma), accompagné de sa mère Karen, a pu visiter Disneyland, les Studios Universal, Marineland et assister à un match de basket ball des Lakers de Los Angeles.
David avait émis le souhait de rencontrer Michael Jackson mais il a eu mieux : il a passé l'après-midi avec lui.
Le journal NewsOK rapporte que David a regardé un film dans le cinéma privé de Michael à Hayvenhurst, qu'ils ont joué à des jeux vidéo et que Michael lui a même appris le moonwalk.
« J'ai fait deux matches de jeux vidéo avec lui et je l'ai battu les deux fois » a dit David indique le site Tulsaworld.com
Karen, la mère du garçon raconte au magazine People: « A 14 heures, le 9 Avril,(...) Michael nous a rencontrés dans le salon, il était si timide qu'il ne pouvait pas nous regarder." Puis Karen les a laissé seuls. Michael a emmené le garçon à la cuisine pour déjeuner puis dans la cour pour rencontrer M. Tibbs, le bélier, et Louis, le Iama. Ensuite le personnel de Michael a filmé une interview avec David. " David se sentait comme une star», dit Karen.
Pour couronner la visite, Michael a offert au jeune garçon la veste en cuir rouge qu'il portait dans la vidéo "Beat It" et le gant à paillettes qu'il avait porté aux American Music Awards, où il avait remporté huit récompenses.
« Il m'a d'abord mis la veste avec le M qu'il portait dans la vidéo Thriller. Il me l'a enlevée puis m'a mise celle de la vidéo Beat It. Puis il m'a dit « tu as le choix » (Times-News du 12 avril 1984).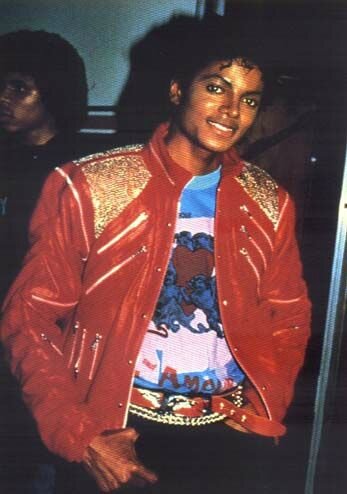 Le garçon a rapporté fièrement à sa mère que Michael lui avait également dit à propos du gant: « Ce gant a une magie particulière. Je n'aurai jamais laissé personne d'autre le porter »
Dans l'avion de retour pour Tulsa, sa mère se souvient qu'il portait la veste et le gant. « Il était au paradis » dit-elle. « Il était là, assis, avec la veste de Michael, plus heureux que je ne l'avais jamais vu ».
Fatigué par le voyage, David est retourné à l'hôpital une semaine après son retour chez lui. A l'hôpital, il a montré aux visiteurs et au personnel la veste, le gant, l'autographe et les photos de lui avec Michael.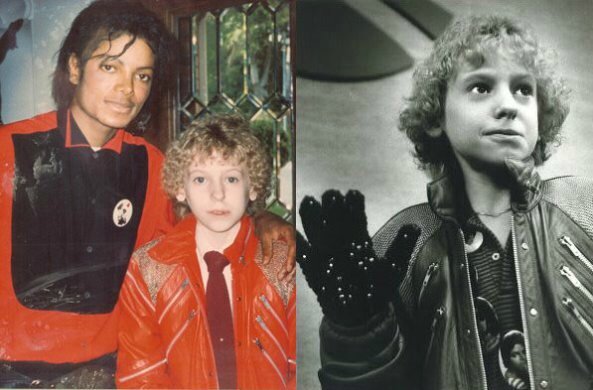 Il est malheureusement décédé le mois suivant, en mai 1984.
"Michael Jackson nous a donné le plus beau dernier mois dernier de nos vies", a déclaré sa mère.» (David) est décédé heureux."
La mère du garçon a laissé un message à la secrétaire personnelle de Michael pour le prévenir du décès de son fils mais elle n'a jamais eu de réponse. Elle a cependant pu constater, au début du mois de juillet 1984, lors de la sortie de l'album Victory des Jacksons, que Michael n'avait pas oublié son fils et que leur rencontre avait touché la star. Michael avait écrit une dédicace à l'attention de David sur l'album "Victory" (même si l'orthographe du nom n'est pas la bonne): « Finally, best wishes and love to Teddy Pendergrass and our friend, little David Smithy »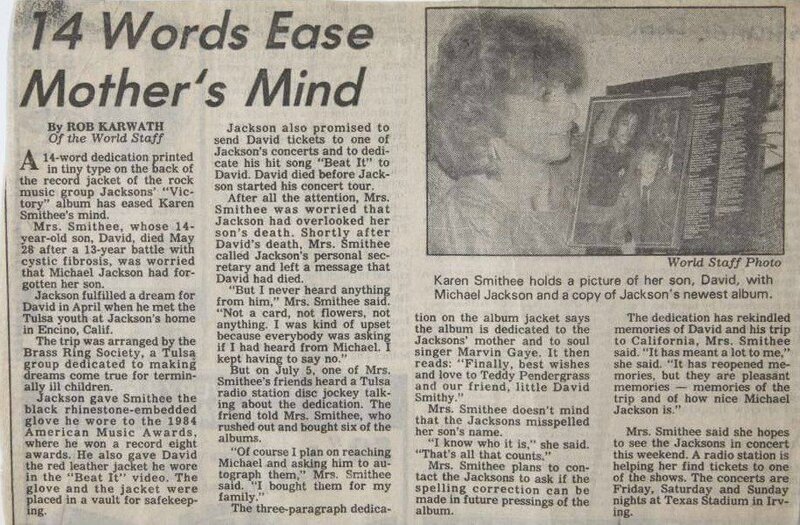 Karen a continué de suivre la carrière de Michael Jackson après la mort de son fils. Elle l'a toujours défendu face aux rumeurs et aux accusations de comportement inapproprié avec des enfants.
«Malgré tout ce qui a été dit de lui plus tard, nous avons vu rien de tout cela", a-t-elle dit. «Je n'ai jamais, jamais, jamais cru tout ça. Il était seul avec mon fils et il n'est jamais rien arrivé "a-t –elle dit à Tulsa world.
Karen a gardé toutes les photos et les souvenirs de leur visite chez Michael.
"Ils sont protégés», a déclaré Karen. "Mais maintenant, ils sont devenus trop fragiles pour les prendre et les toucher." (il semble pourtant que le gant ait été vendu aux enchère par la société Julien's Auctions en 2011).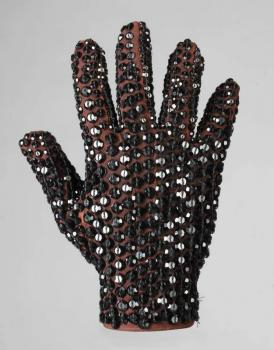 Suite à la disparition de Michael, elle a s'est souvenu des moments magiques que son fils a passés avec la star. « Cela m'a rappelé tous ces merveilleux souvenirs de mon fils et à quel point Michael a été gentil avec lui. Lorsque j'entends une chanson de Michael, j'ai toujours le cœur qui bat très fort".