Leslie Robinette n'a que 6 ans quand elle rencontre Michael Jackson à l'hôpital pour enfants de Seattle.
Leslie était une petite fille malade avec quelques cheveux et un ventre gonflé. Elle souffrait alors, tout comme aujourd'hui, d'anémie aplastique provoquée par l'anémie de Fanconi, une maladie génétique, qu'elle décrit comme «un petit Pac-Man qui grignote toute votre moelle osseuse ».
La petite fille a été admise à l'hôpital pour enfants de Seattle où elle a reçu une greffe de moelle osseuse (un don de sa soeur), ce qui, à l'époque, était une chirurgie expérimentale. Elle était l'une des plus jeunes à subir cette opération. Elle a subi de la chimiothérapie, de la radiothérapie et des traitements lourds. Mais elle a surtout été maintenue à l'isolement pendant trois mois. Elle ne parlait à ses sœurs que par des talkies-walkies, seule sa mère était autorisée à entrer dans sa chambre.
Les médecins ont déclaré à la famille qu'ils avaient fait tout ce qu'ils pouvaient mais son état ne s'améliorait toujours pas. "Quand vous avez subi tout cela, vous êtes juste fatigué et vous ne voulez qu'une chose, rentrer chez vous et vous renoncez à vous battre ", dit elle.
Durant ses moments d'isolement, elle écoutait son groupe préféré, The Jackson 5, sur un tourne-disque stérilisé que les médecins lui permettaient d'avoir.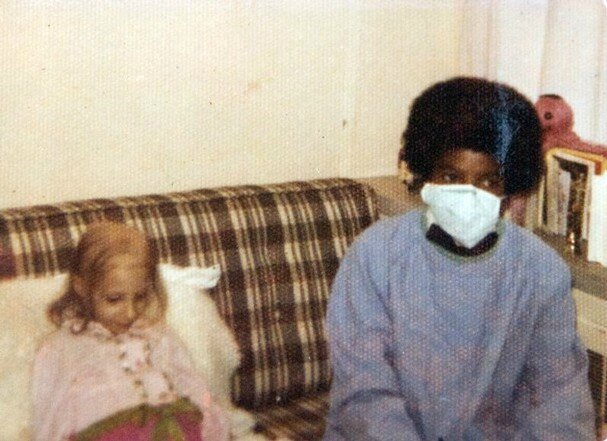 Le 7 Mars 1973, la petite fille reçoit son premier visiteur. «J'étais assise dans ma chambre à regarder par la fenêtre, justement en train d'écouter « Looking Through the Window »des Jackson 5, quand j'ai entendu toutes les infirmières s'agiter», raconte-t-elle. Elle regarde alors à travers la plaque en verre qui était son seul lien avec la vie de l'hôpital et s'aperçoit que les Jackson 5 sont là. «Ils m'ont demandé qui je voulais voir, et j'ai dit que je voulais voir Michael - il était le plus mignon," dit Leslie en riant.
Michael Jackson n'avait que 15 ans. Elle décrit l'adolescent comme manifestement très timide mais incroyablement gentil et sincère. Michael a donné une photo du groupe dédicacée à Leslie, il lui a tenu la main et lui a demandé comment elle allait. "Il y avait si longtemps que je n'avais pas touché quelqu'un qui ne portait pas de gants, et j'ai vu ses cheveux au lieu de voir simplement un chapeau vert et des globes occulaires », dit-elle.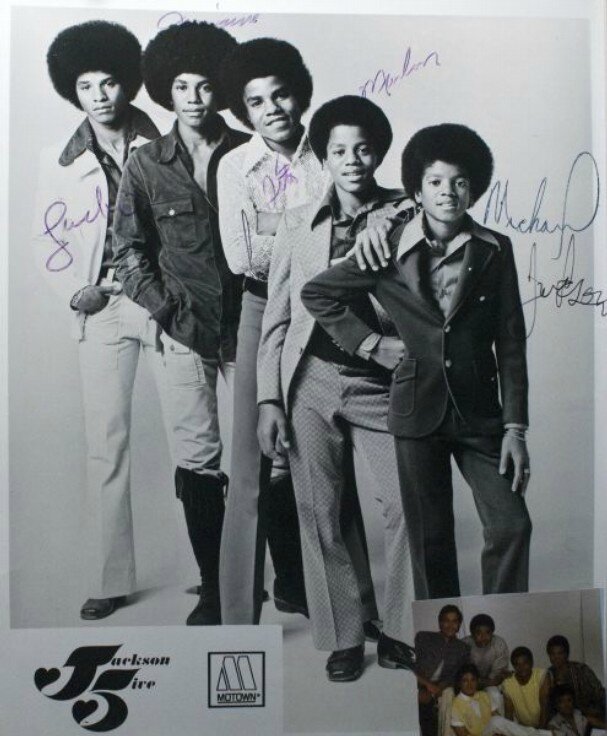 Après cette visite, la petite fille a commencé à aller mieux. «Je ne dirais pas qu'il lui a sauvé la vie - c'est fou - mais il lui a donné un peu de sa volonté de vivre parce qu'elle avait perdu la sienne», précise Trine Robinette, la soeur de Leslie.
La santé de Leslie s'est vraiment améliorée et elle a pu retourner vivre avec sa famille à Greeneville, Tennessee, où elle vit toujours
A 17 ans, Leslie a de nouveau rencontré Michael Jackson, lorsque le Victory Tour des Jacksons est passé à Knoxville, en août 1984. Il devait y avoir au départ que deux concerts mais en raison de la grande popularité du groupe, un troisième a été rajouté. Leslie a reçu des billets gratuits pour les concerts, et lors du troisième concert, elle a pu aller en coulisses pour rencontrer tous les Jacksons.
Elle a apporté à Michael Jackson une carte d'anniversaire écrite à la main. «Je lui ai demandé s'il se souvenait de moi, et il m'a dit que oui. Nous avons parlé de ma participation à une chorale et du fait que j'allais bientôt pouvoir retirer le corset que je portais pour mon dos", raconte-elle
Michael a ensuite indiqué à la sécurité que la jeune fille était son invitée et qu'elle allait pouvoir assister au concert d'une place VIP, juste à côté de Katherine, la mère de Michael.
Lorsque Leslie a quitté le Centre hospitalier pour enfants de Seattle trois mois après sa première rencontre avec Michael Jackson, les médecins ont dit qu'elle ne pourrait vivre que 10 ans. Toujours aux prises avec sa maladie, Leslie, âgée aujourd'hui de 47 ans, ne mesure qu'1,21 mètres et ne pèse qu'une trentaine de kilos mais elle vit désormais une vie active.
Elle a une grande passion pour les animaux et est très investie dans une association d'équitation pour handicapés, la North American Riding for the Handicapped Association.
"J'ai toujours pensé que Michael et moi étions identiques, car nous avons tous deux grandi sans pouvoir aller ou faire ce que nous voulions comme le font des enfants normaux"
Source: knoxnews.com