En 1981, Lionel Richie produit le neuvième album studio de Kenny Rogers, Share Your Love.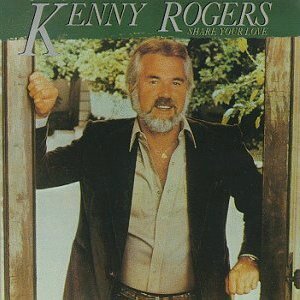 Après avoir écrit, un an plus tôt, le superbe titre Lady pour le chanteur de country, Lionel Richie récidive en signant quatre titres sur l'album, dont Goin' Back To Alabama.
Michael Jackson et Lionel Richie se retrouvent dans les chœurs de cette ballade mélancolique évoquant l'état natal de Richie, enregistrée aux Lion Share Recording Studios
Lionel Richie connait Michael depuis plusieurs années. Ils se sont rencontrés lorsque le premier chantait avec son groupe Les Commodores et le second avec ses frères Les Jackson 5 à la Motown, leur maison de disques commune. Kenny Rogers demande alors à Lionel Richie s'il serait possible de travailler avec Michael, dont il est fan. Michael, qui admire également le travail de Rogers, accepte tout de suite.
Les paroles de la chanson évoquent un nouveau départ après qu'un homme aie subi les épreuves de la vie .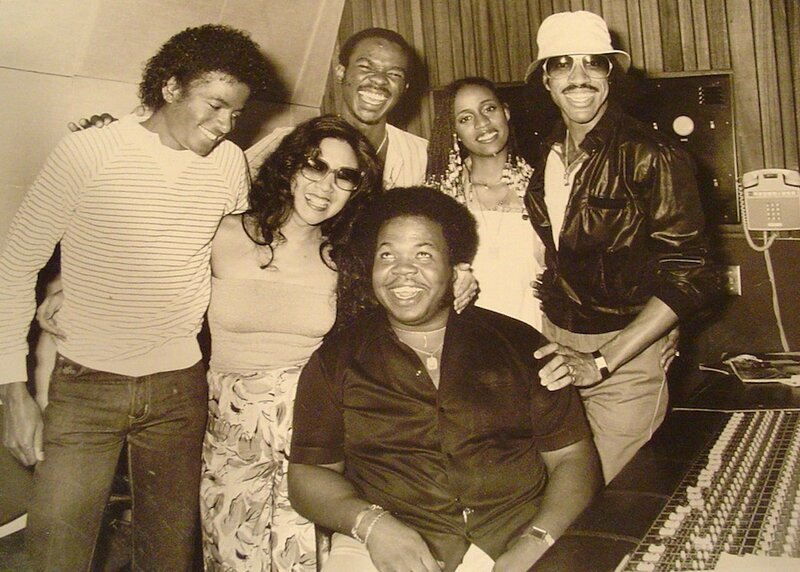 Michael Jackson, Susie Akita, (probablement Suzee Ikeda) Brenda Richie, Lionel Richie et Reggie Dozier, l'ingénieur du son de Kenny Rogers au Lion Share Studios
Kenny Rogers est également présent, auprès de Michael lors des American Music Awards de 1984, pour le féliciter des 8 récompenses raflées pour son album Thriller.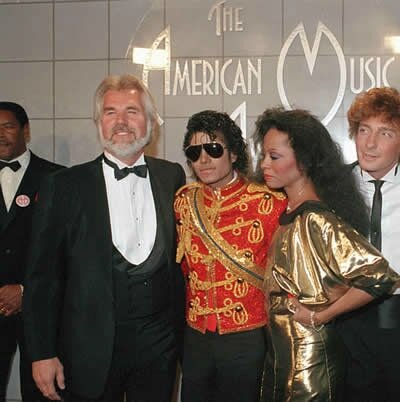 Les trois hommes seront amenés à travailler à nouveau ensemble quelques années plus tard. En effet, en 1985, Lionel Richie et Michael Jackson écrivent ce qui va devenir le single le plus vendu, We Are The World. Lors de l'enregistrement de ce titre, destiné à lutter contre la famine en Afrique, Kenny Rogers répondra présent, parmi d'autres stars, et posera sa voix sur le morceau.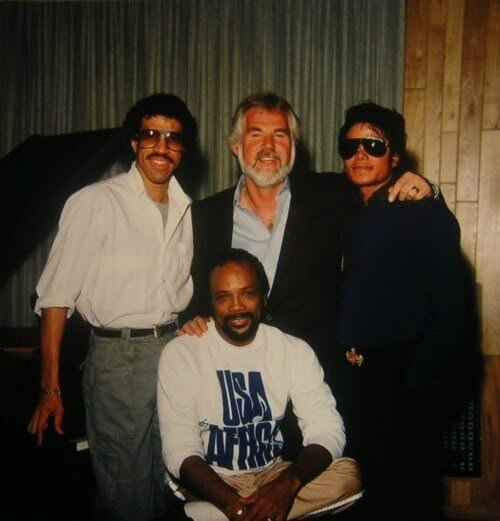 Les talents de Kenny Rogers ne s'arrêtent pas à la chanson. La photographie est une passion et en 1987, il publie un recueil de 80 photos de ses meilleurs amis sous le titre Your Friends And Mine.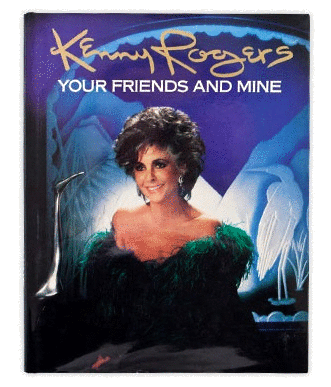 Sur une des photos, Jackson pose avec Bubbles, dans ses bras, habillé d'une tenue décontractée: jean délavé et chemise classique.
Dans cet extrait de la préface du livre, Rogers parle de ses rencontres avec l'artiste, et donne son agréable impression sur la star qu'il considérerait comme un «ami» :

La première personne que j'ai photographiée pour le livre était Michael Jackson. En 1986, je participais à la remise des Grammy Awards à Los Angeles. Cette nuit-là , mon fils Christopher a rencontré Michael dans les coulisses. Christopher avait toujours aimé Michael. Il s'habillait même comme lui à la maison Ma femme Marianne m'avait fait envoyer des fleurs avec un Grammy en plastique. A mon insu, Christopher a pris le Grammy en plastique, est entré dans la salle où Michael Jackson tenait sa conférence de presse et, le lui tendit.
Le lendemain, Michael m'a appelé pour me dire combien il avait apprécié Christopher. Il l'a aussi invité chez lui pour voir ses animaux, c'est ainsi que Marianne et Christopher se sont retrouvés à Encino. Michael savait que j'étais un photographe, il a dit que cela lui ferait plaisir que je prenne une photo de lui et Christopher.

J'ai appelé Michael le jour suivant pour prendre rendez-vous, et il a accepté de venir à mon studio. Lors de notre première session, j'ai dit à Michael que je pensais publier un livre de portraits intitulé «Your Friends and Mine». J'avais entendu parler de son chimpanzé Bubbles, et nous avons pris une photo de Michael et son chimpanzé.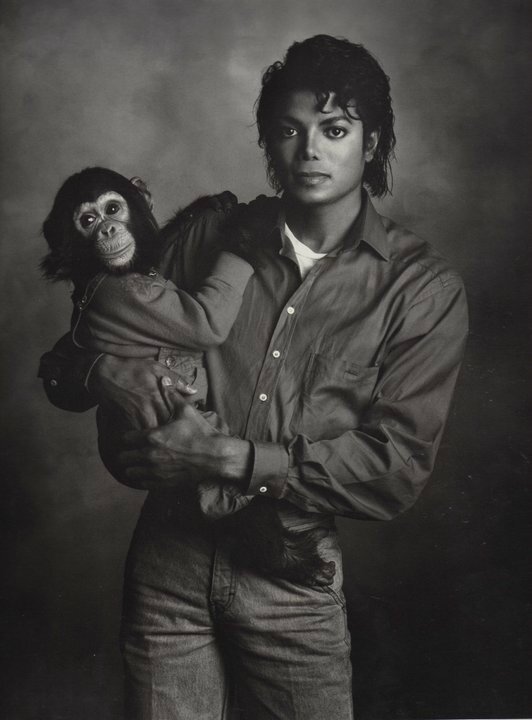 Plus tard, Michael et moi avons fait une autre session, seuls, à sa demande. C'est comme cela que tout a commencé. Michael Jackson a accepté de figurer dans le livre. En fait, ce fut le tremplin pour l'ensemble du projet.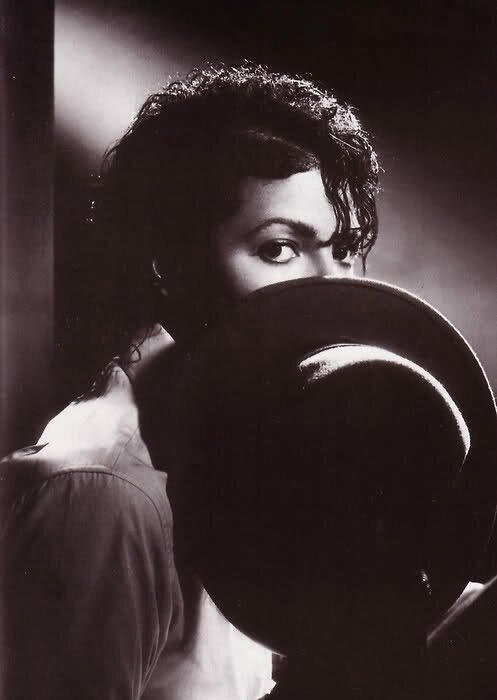 Michael Jackson est unique, à la fois en tant qu'individu et en tant que performer. Pourtant, je l'ai rencontré plusieurs fois, honnêtement, je n'ai jamais estimé que je le connaissais jusqu'à ce que nous passions une journée ensemble au studio.
Comme je l'ai expliqué plus tôt, Michael avait invité Christopher, mon plus jeune fils, chez lui pour voir son zoo. Ils avaient passé un si bon moment ensemble que Michael, qui avait entendu dire que j'étais photographe, m'a suggéré de prendre une photo de lui et Christopher dans mon studio. Je lui ai parlé de mes idées pour ce livre et lui ait demandé d'apporter son chimpanzé Bubbles. Il y avait peut-être vingt-cinq personnes dans le studio ce jour-là, et le chimpanzé a été le centre d'attention de tous. Michael ne l'était plus, et je pense que cet anonymat relatif lui a donné une chance de se détendre. Et Bubbles était si humain, que cela en était presque effrayant. Il prenait Christopher par la main, marchait vers le réfrigérateur, l'ouvrait, prenait une banane, et la lui rapportait. Christopher était incroyablement surpris , nous l'étions tous. C'était la première session où j'avais eu la chance d'être seul à seul avec Michael. Cela signifie beaucoup pour moi, de pouvoir dire que non seulement j'aime sa musique, mais que j'aime beaucoup Michael Jackson en tant que personne et le considère comme un ami.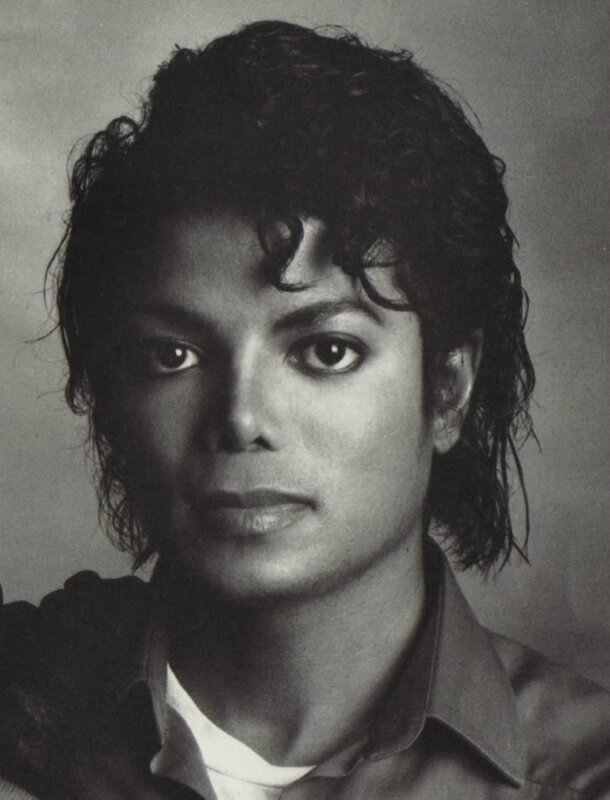 Sources: MJJ-777/MJackson.fr/The Maestro de Chris Cadman/ King de Richard Lecocq