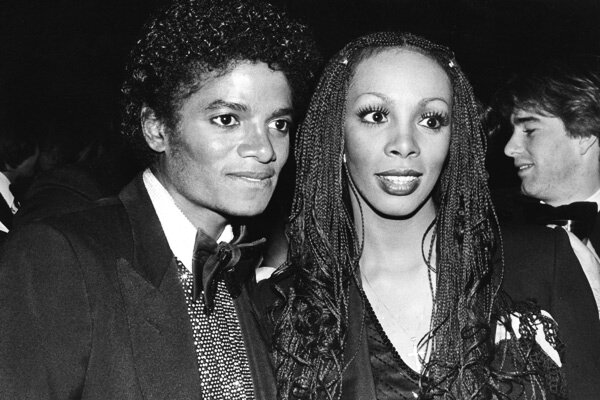 Michael et Donna Summer lors des 7th American Music Awards de 1980
Au début de l'année 1982, Quincy Jones, qui a déjà produit l'album Off The Wall de Michael Jackson trois ans plus tôt, travaille sur le nouvel album de Donna Summer.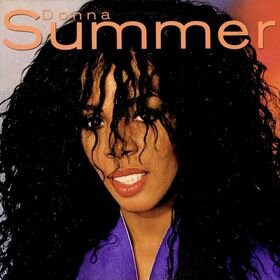 Parmi les titres de cet album éponyme de la Reine du Disco se trouve « State Of Independence » une reprise d'une chanson de Jon and Vangelis parue en 1981 sur leur album The Friends of Mr Cairo.
Pour ce morceau, Quincy Jones réunit aux Ocean Way Studios de Los Angeles un "all-star choir" afin d'enregistrer les chœurs. De grands noms tels que Bill Champlin, Christopher Cross, James Ingram, Kenny Loggins, Michael McDonald, Lionel Richie, Brenda Russell, Dionne Warwick, Stevie Wonder et Michael Jackson participent donc à ce titre, aux allures de reggae, qui évoque l'amour universel, la paix et l'unité. Quincy Jones fait également partie des choeurs.
Photo ci-dessus via jackson.rare (instagram)
La vidéo ci-dessous montre Quincy Jones travaillant avec sa « chorale », un prélude pour lui avant l'enregistrement, trois plus tard, du titre humanitaire We Are The World, avec la présence de ces mêmes artistes.
Bruce Swedien, l'ingénieur du son de Michael, qui travaillait également sur ce projet, et que l'on voit dans la vidéo, dira "Personne d'autre que lui ne pouvait réunir un groupe comme celui-ci dans un studio". (mixonline.com)
Donna Summer n'est pas présente durant la session d'enregistrement.
Le titre sort en single et obtiendra un succès relatif, notamment en Angleterre, où il se classe dans le Top 20 et surtout aux Pays Bas où il sera numéro 1. Il est également réédité en single en 1990 lors de la sortie d'une compilation The Best Of Donna Summer
Le single de 1982
Sur cet album on retrouve également des musiciens ayant travaillé avec Michael. Des noms comme Rod Temperton, Greg Philliganes, Paulinho da Costa, Michael Boddicker, Jerry Hey, David Paich, Steve Porcaro, Steve Lukather, Louis Johnson, …. qui ne sont pas étrangers aux fans du Roi de la Pop. Quincy Jones se préparait sans doute déjà, avec ces musiciens, à mettre en route l'album Thriller de Michael, dont les enregistrements ont débuté le 14 avril 1982.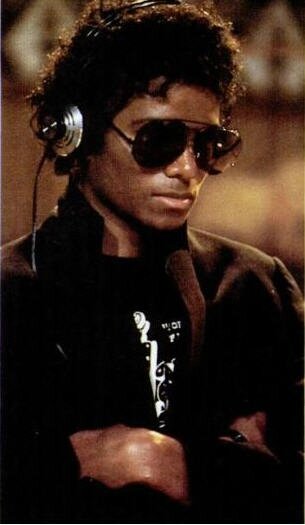 Donna Summer a rendu hommage à Michael lors de sa disparition, se souvenant de sa contribution sur cet album. Ne pouvant être présente à la cérémonie du Staple Center à Los Angeles, le 07 juillet 2009, elle a interprété la chanson préférée de Michael, Smile, lors de son concert à Paris, ce même jour.
Michael et Donna Summer lors du Bad Tour en 1987