Un nouveau trimestriel consacré à Michael Jackson paraîtra le 25 juin 2014 en kiosque, au prix de 9,90 euros (en vente uniquement en France).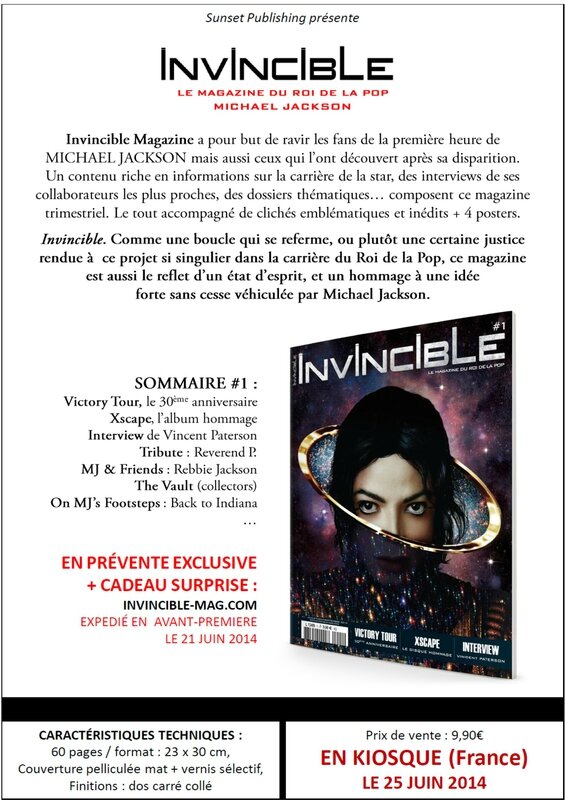 Le numéro 1 est dès à présent disponible en pré-vente (+ cadeau surprise) sur www.invincible-mag.com.
AU SOMMAIRE DU n°1
WhatZup ? Toutes les dernières news
Dossier "Xscape" : Le disque hommage, Les producteurs, Les chansons
Dossier Victory : 30ème anniversaire, Part. I
MJ & friends : Rebbie Jackson : Centipede
Interview Vincent Paterson : L'homme derrière la magie
On MJ's footsteps : Goin' Back to Indiana
Concours : Gagnez de nombreux lots 100% Xscape
Looking back to yesterday: "Farewell My Summer Love 1984"
Tribute : DJ Reverend P: the Life of a Party
The Vault : Spécial Victory Tour
…
+ 4 POSTERS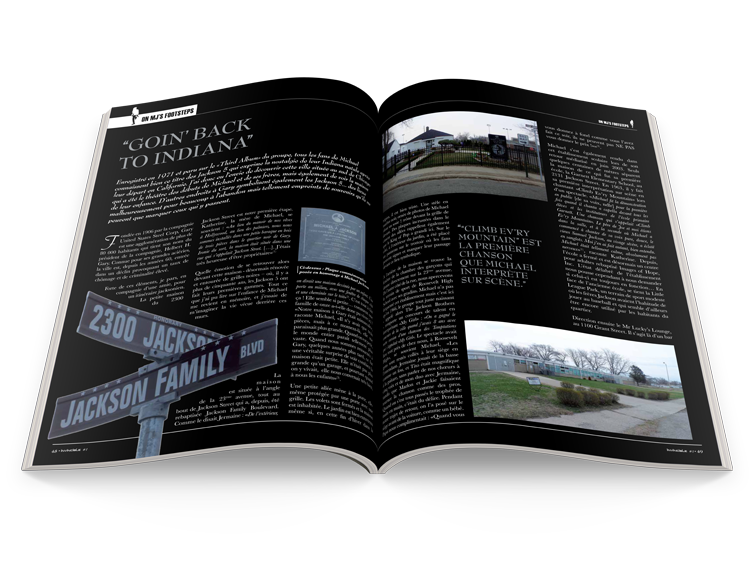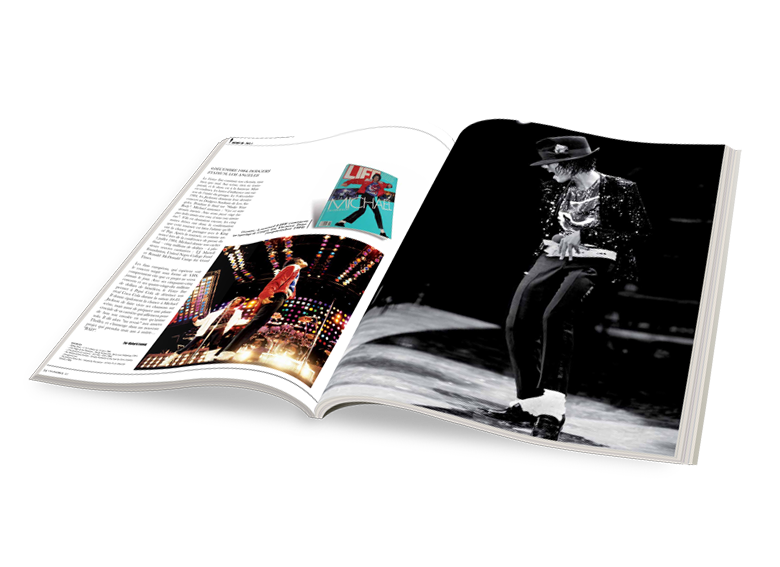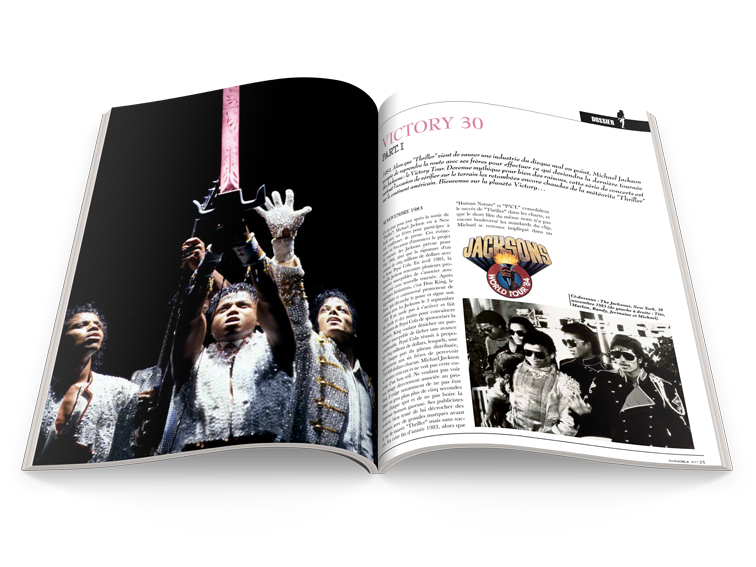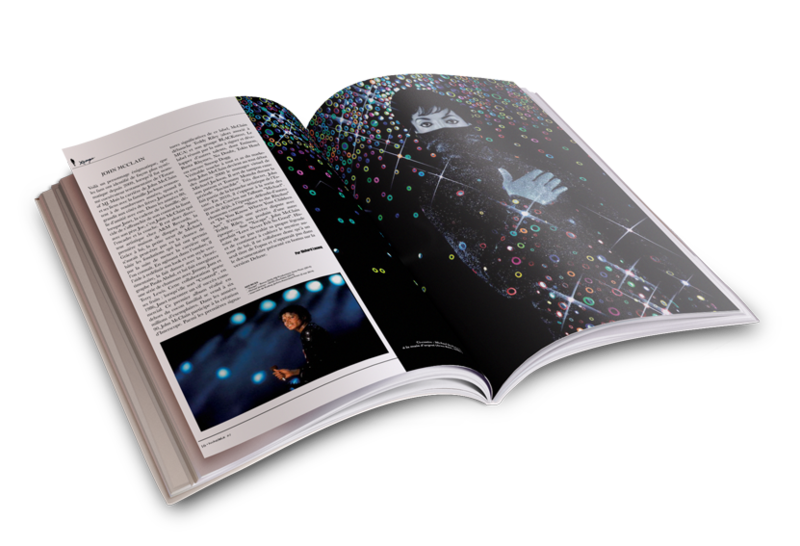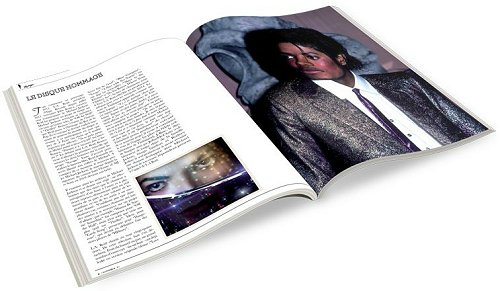 La page facebook: www.facebook.com/invinciblemag?fref=ts
Twitter: twitter.com/InvincibleMag
Si vous voulez en savoir plus sur l'équipe de rédaction, rendez-vous sur notre site partenaire MJStranger
Mise à jour du 30/06/2014: Il est désormais possible de s'abonner au magazine http://www.invincible-mag.com/

Toutes les formules ici. N'attendez plus!