Minnie Julia Riperton Rudolph, connue sous le nom de Minnie Riperton, est une artiste noire américaine de soul musique, née le 8 novembre 1947 à Chicago (Illinois), connue pour son registre vocal de quatre octaves et demi.
Elle découvre la chanson au lycée mais ses débuts d'abord avec son groupe de filles The Gems on the Chess Lable, en 1962 puis le groupe de soul psychédélique, The Rotary Connection, en 1967 restent timides.
Elle épouse le producteur de musique, Richard Rudolph, en 1972. Remarquée par Stevie Wonder la même année, Minnie devient l'une de ses choristes. Stevie produit en 1974 son album Perfect Angel dont le titre Lovin' You est un tube (repris par la suite dans les bandes originales de plusieurs grands films) et permet à Minnie de trouver le succès. Son single suivant Inside My Love (de l'album Adventures In Paradise) devient un classique de la musique soul.
Le 12 juilet 1979, Minnie perd son combat contre un cancer du sein contre lequel elle se battait depuis plusieurs années et s'éteint à Los Angeles à l'âge de 31 ans.
Le 18 octobre 1980, Love Lives Forever, un album posthume voit le jour, co-produit par son mari Richard Rudolph. Composé de sessions vocales enregistrées par Minnie en 1978, mises en musique et complétées par des artistes que Minnie admirait et avec qui elle partageait le même style musical, cet album, premier du genre, est un projet difficile que Quincy Jones a qualifié comme "keeping the bridge, but moving the water." (garder le pont mais retirer l'eau).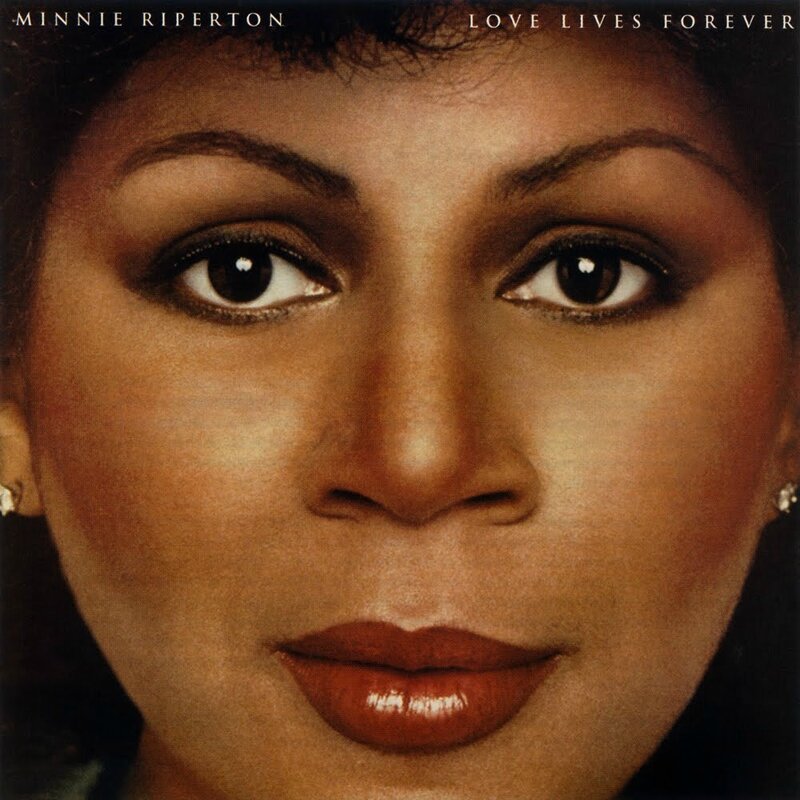 De grands noms participent à cet album hommage parmi lesquels Stevie Wonder, Roberta Flack, Peabo Bryson, George Benson.
Michael Jackson est également approché et enregistre un duo virtuel avec la chanteuse. I'm In Love Again est une ballade classique typique du registre de Minnie, écrite par cette dernière et son mari Richard Rudolph, où les voix des deux artistes se marient merveilleusement bien.
Michael avait eu l'occasion de rencontrer Minnie à quelques reprises notamment lors d'évènements privés à Los Angeles. En 1976, ils participent à une party à Beverly Hills, tout de blanc vêtus. Michael est ce jour là accompagné de sa sœur La Toya.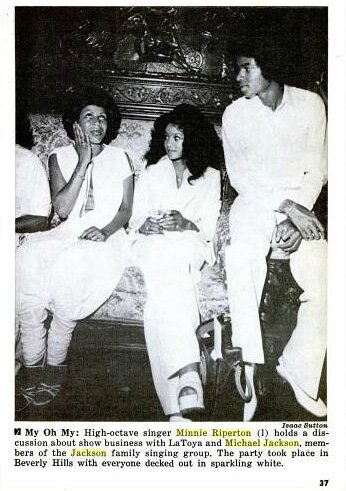 En 1978, Minnie et Michael font également partie des invités lors d'une fête organisée par Richard Pryor (The Wiz) pour l'anniversaire du photographe Isaac « Ike » Sutton.
D'autres musiciens connus pour leur participation sur les albums de Michael Jackson apparaissent sur cet opus : Michael Boddicker au synthétiseur, Paulinho Da Costa aux percussions, Greg Phillinganes aux claviers et Stevie Wonder à l'harmonica.
Au dos de la pochette, les artistes qui ont contribué à l'album ont laissé une note sur ce que Minnie représentait pour eux. Michael écrit : "She was phenomenal…she did things with her voice that were incredible" (Elle était phénoménale... Ce qu'elle faisait avec sa voix était incroyable).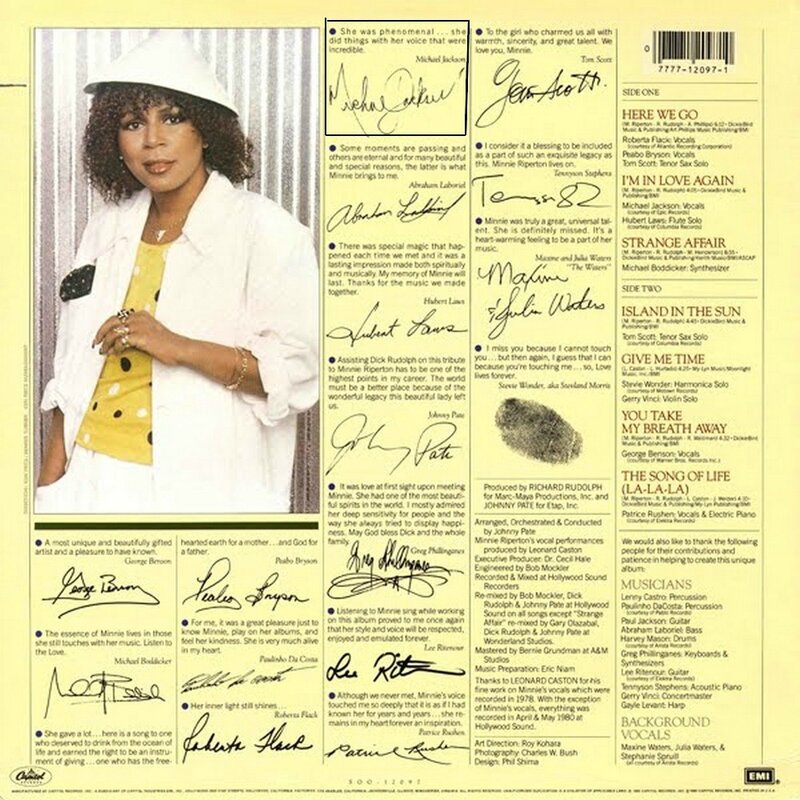 Mais c'est la citation de Stevie Wonder (qui laisse aussi son empreinte), ami proche de Minnie qui donnera le titre au nom de l'album : "I miss you because I cannot touch you...but then again, I guess that I can because you're touching me...so, Love lives forever." (Tu me manques parce je ne peux pas te toucher.. mais là encore, je suppose que je peux, car toi tu me touches ... Ainsi, l'amour vit pour toujours ")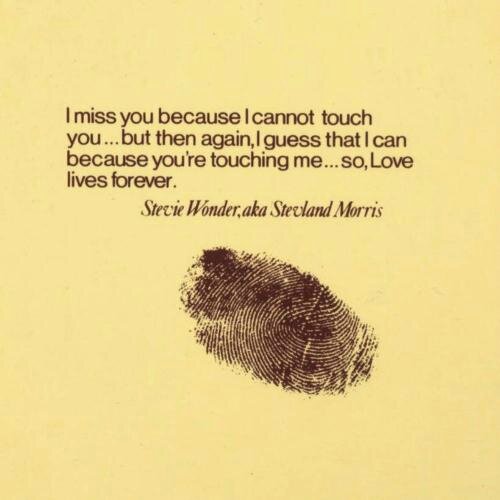 Love Lives Forever ………..c'est aussi cette expression qui termine le film This Is It, en 2009.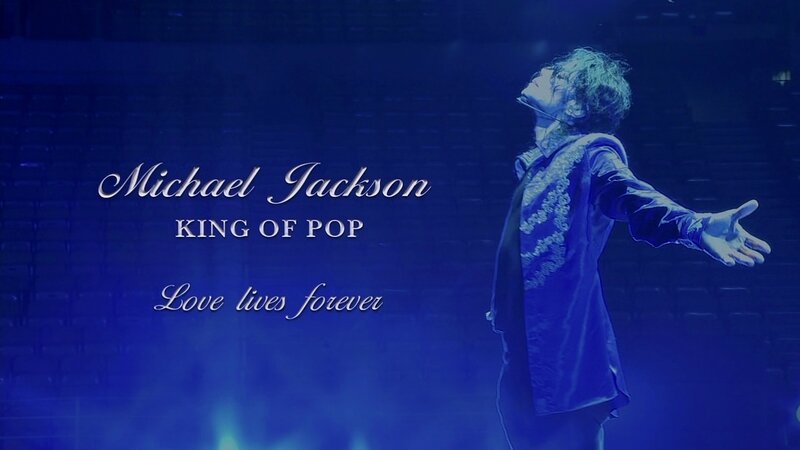 Sources: King de R. Lecocq, Jet Magazine, Wikipédia