Le 04 mai 1984, la famille Jackson organise le 54ème anniversaire de Katherine au Bistro Garden Restaurant de Beverly Hills. Pour l'occasion, le père de Katherine, Prince, est également venu de l'Indiana.
« Lorsque nous sommes entrés dans l'une des pièces privées du restaurant, j'ai été étonnée de voir toute la famille présente, même mon père, que les enfants avaient fait venir secrètement de l'Indiana. « Surprise » ont-ils crié, pendant que des larmes coulaient sur mon visage. Les enfants avaient même loué les services de Floyd Cramer, une de mes artistes favoris de Counrty Western (qui arrivait directement de Nashville), pour la musique ».
Au cours de cette soirée Michael fait la surprise à sa mère de lui interpréter sa chanson préférée, For The Good Times, une très belle chanson d'amour. « Tu es la meilleure au monde, Maman. Bon Anniversaire » lui dit Michael.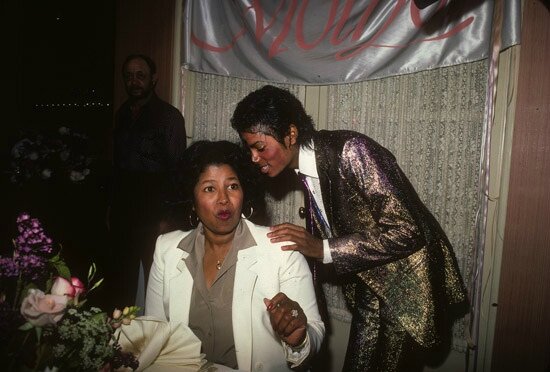 Steve Howell, le caméraman personnel de Michael présent ce jour là explique : « C'était une sérénade pour sa maman, pas une performance. On pouvait voir à quel point elle était hypnotisée. L'amour entre Michael et sa maman était quelque chose de très spécial ».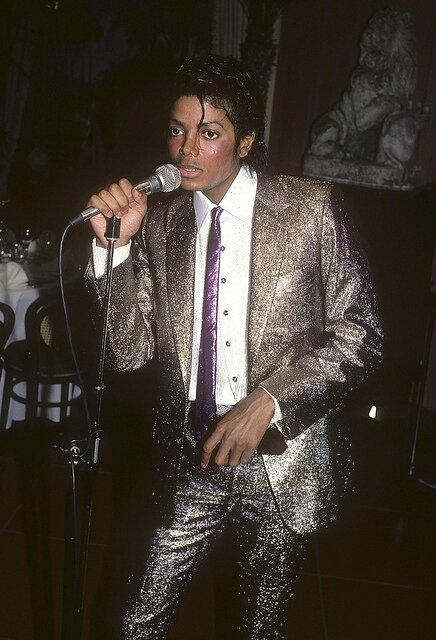 Ce titre a été écrit initialement en 1968 par Kris Kristofferson, un chanteur, compositeur et musicien de country music, et paru sur son premier album, Kristofferson, en 1970.
Ray price, artiste de country music également, reprend le titre la même année et en fait un succès récompensé en tant que chanson de l'année par l'Academy of Country Music.
Le titre deviendra un grand classique repris par de nombreux artistes dont Elvis Presley, Johnny Cash, Dean Martin ou Frank Sinatra.
Au cours de la soirée, la famille Jackson offre une Rolls Royce de 75 000 dollars, surmontée d'un gros nœud blanc. Les médias ont souvent dit que c'était un cadeau de Michael mais il s'agit bien d'un cadeau de toute la famille.
« Mes enfants faisaient souvent des fêtes pour moi et engageaient mon musicien de country préféré, Floyd Kramer, pour jouer. Je me rappelle quelques jours avant une de mes fêtes, quand ma fille Janet m'a demandé suspicieusement quelle était ma couleur préférée. A l'occasion on m'a présentée un ruban et on m'a dit de le suivre jusqu'à la fin. Le ruban m'a emmenée jusque sur le parking, où devant moi, stationnait une magnifique et brillante Roll Royce rouge. » (Katherine Jackson, Never Can Say GoodBye).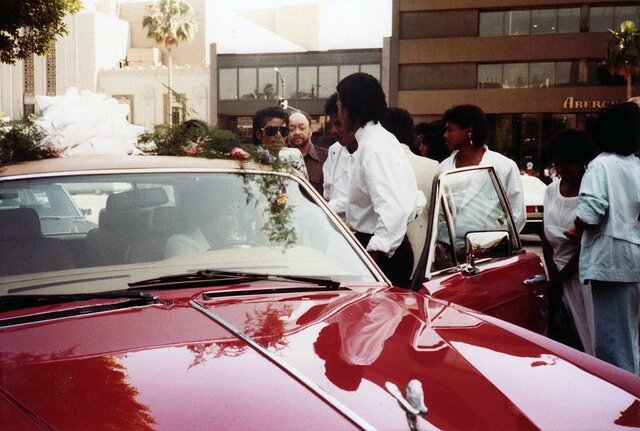 Les Paroles
Don't look so sad I know its over
But life goes on and this world keeps on turning
Let's just be glad we have this time to spend together
There is no need to watch the bridges that were burning
[Chorus:]
Lay your head on my pillow
Hold your warm and tender body close to mine
Hear the whisper of the raindrops
Blow softly against my window pain late at night
Make believe you love me one more time
For the good times
For the good times
I'll get along I'm sure youll find another
But baby please remember I'll be here
I'm gone stay right here if you should ever find that you need me
Don't say a word about tomorrow forever and ever and ever
There will be time enough for severence when you need me
[Chorus]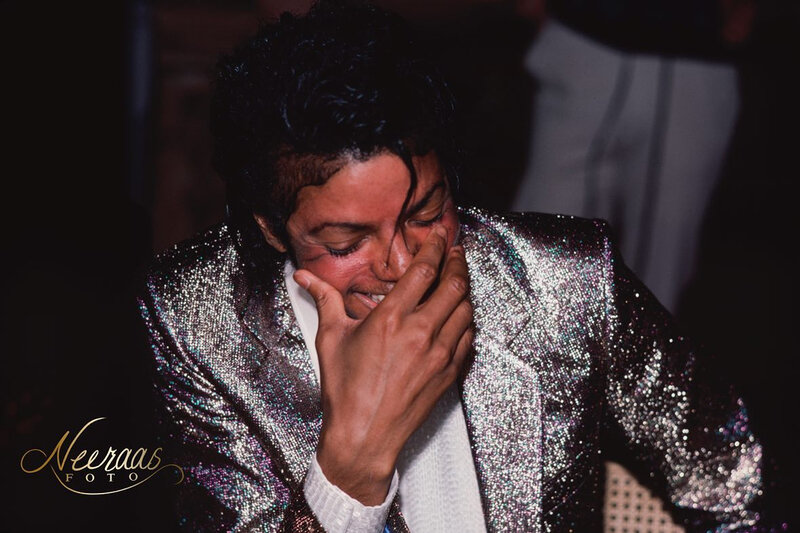 Récemment, une vidéo inédite des préparations de cette fête a fait surface
Source: The Maestro, C. Cadman/MJ-777.com