La partie privée de la propriété de Neverland ne se concentre pas uniquement sur la résidence principale (Main residence) où vivait Michael même si elle représente en effet la partie majeure.
La partie gazonnée de la photo ci-dessous montre de quelle manière s'étend cette partie privée du ranch, éloignée du parc d'attractions et du zoo.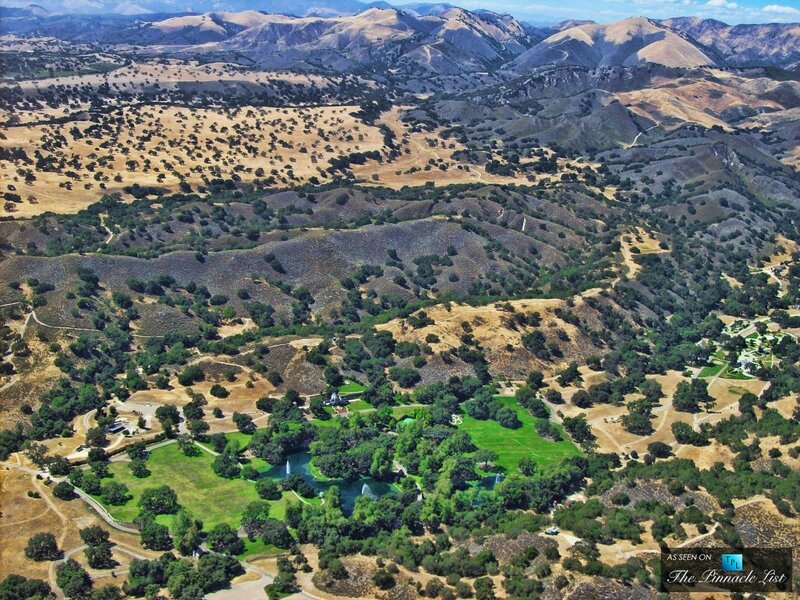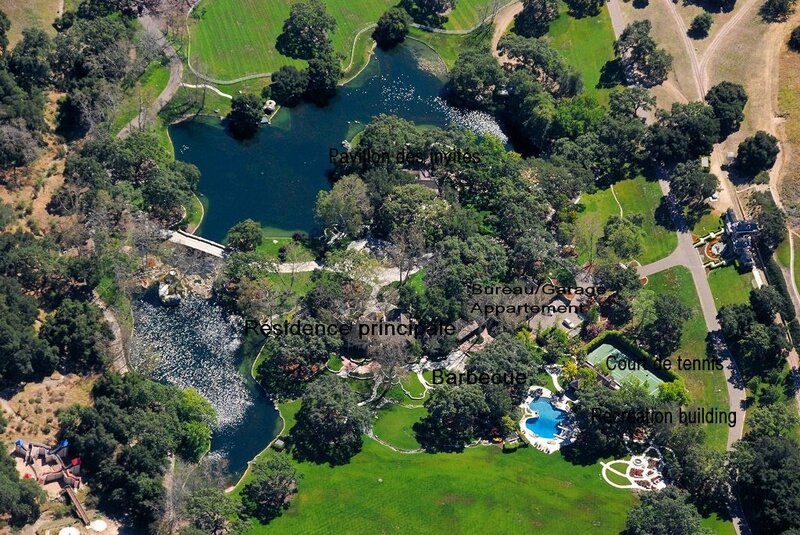 Le pavillon des invités (Guest House)
Lorsque Michael accueillait et hébergeait des invités ceux-ci étaient logés dans le pavillon des invités, à une centaine de mètres de la maison, au bord du lac.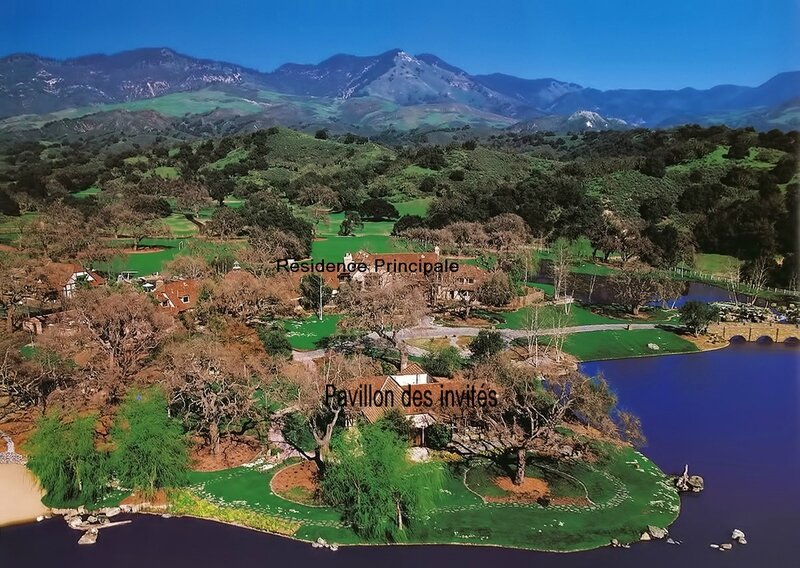 Celui-ci est composé de quatre chambres indépendantes les unes des autres, chacune ayant une salle de bains attenante, appelée « dressing ».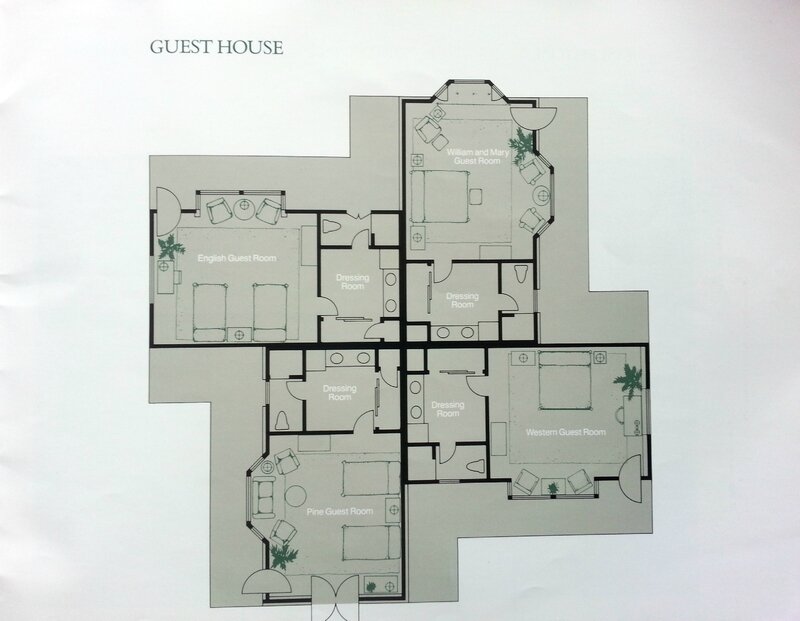 Chaque chambre donne sur un petit parterre en pierres et les grandes fenêtres permettent aux invités d'avoir une vue magnifique sur le lac ou sur le grand parc.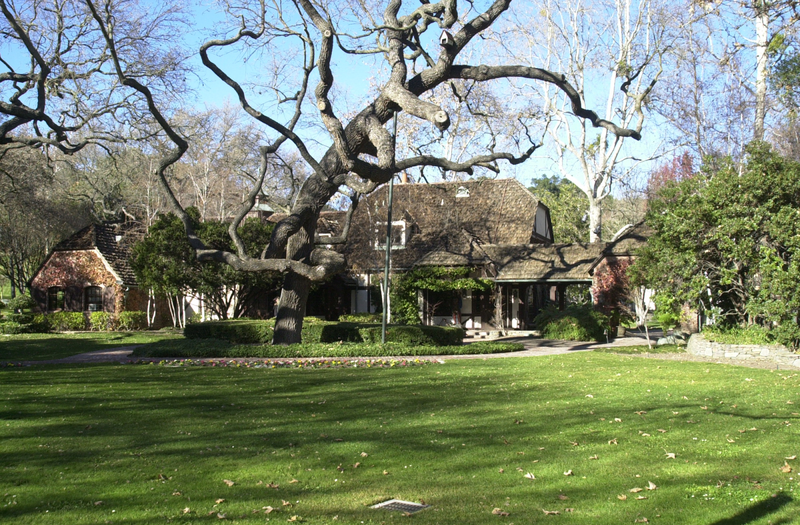 Le style intérieur reste identique à celui de la résidence principale : des poutres et boiseries importantes, des murs en pierre, du parquet au sol et un style varié, avec des objets de toutes origines pour la décoration.
- La chambre William and Mary, du nom des anciens propriétaires du ranch. La vue donne sur l'avant de la résidence principale et sur le pont en pierres qui surplombe le lac.
- La chambre Empire Building English, avec ses deux lits simples, est une pièce très claire, dont la vue donne sur le parc qui se trouve entre ce bâtiment et celui abritant le bureau et le garage.
- La chambre Western. Les deux grandes fenêtres donnent sur la partie inférieure du lac.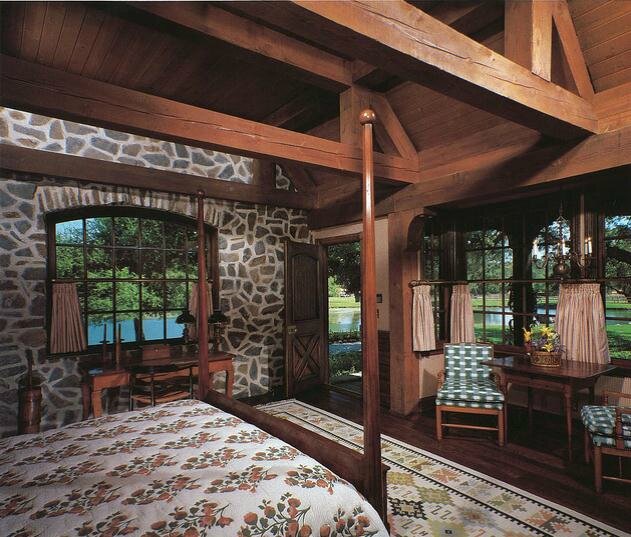 - La chambre Pine est la pièce préférée des jeunes qui séjournent à Neverland. Dans les tons un peu plus bleutés et ses deux lits simples, c'est la seule pièce à avoir une porte fenêtre s'ouvrant directement sur le lac. L'autre grande fenêtre offre une vue sur le parc en direction de la gare.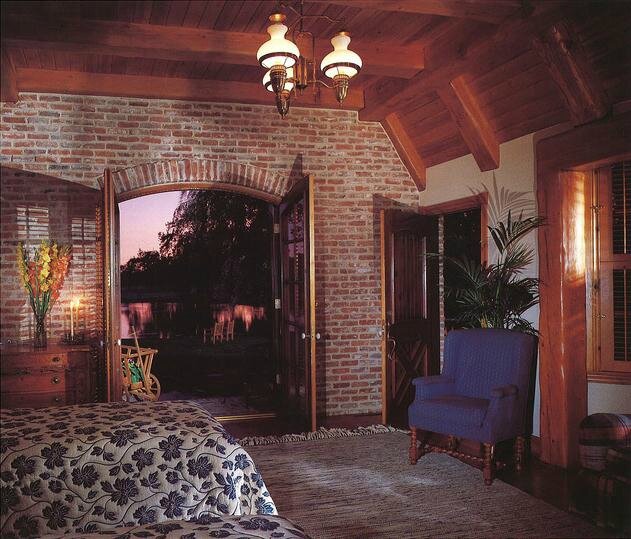 Les garages, le bureau et un appartement privé (Office, Garage, Apartment Building)
En prolongement de la résidence principale, se trouve un bâtiment abritant au rez-de-chaussée :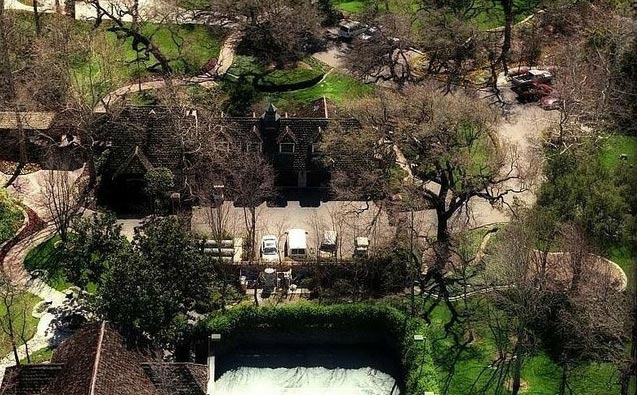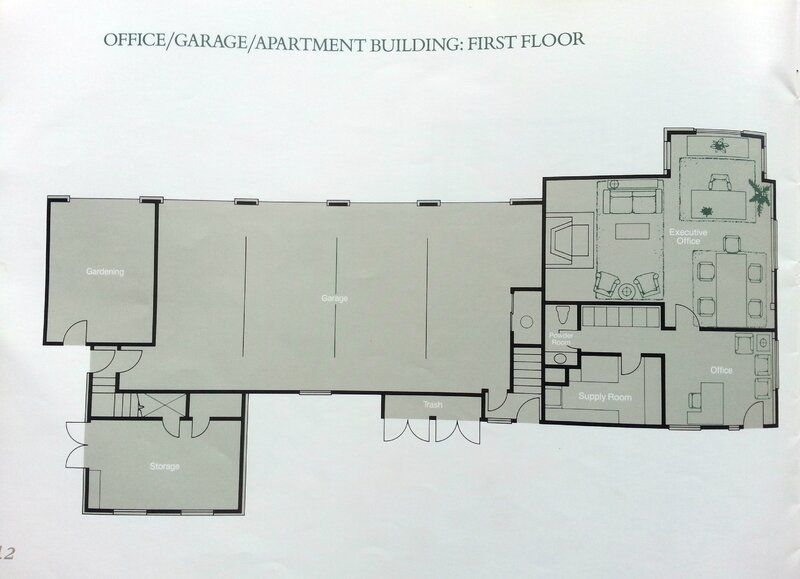 - les garages et des pièces de rangement pour les employés .
- les bureaux de Michael, sur la partie droite. Ils sont décorés dans le même style que le reste de la résidence. Les grandes fenêtres permettent de voir qui arrive de la maison principale. A gauche du bureau, se trouve un salon avec une grande cheminée.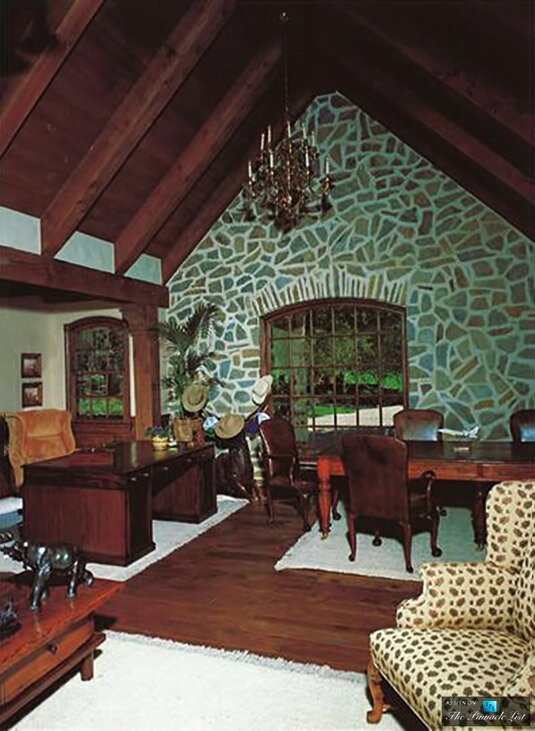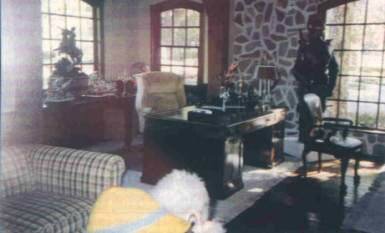 Au premier étage, un appartement privé, que Michael a sans doute occupé après le raid de Neverland en 2003.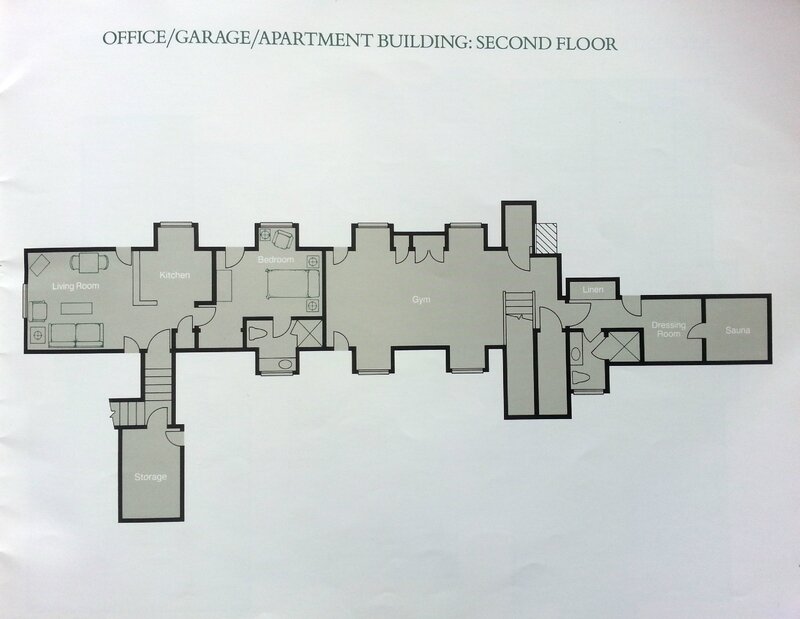 Au centre une grand salle que Michael a transformé en "Video Library" où il a amassé des tas des vidéos, de tous genres.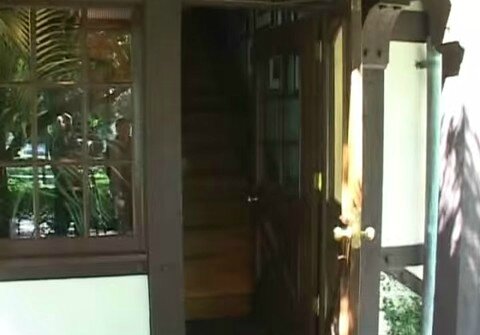 The Recreation Building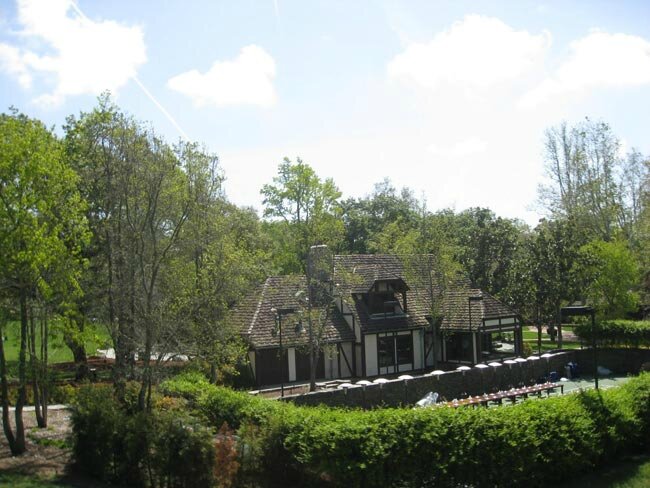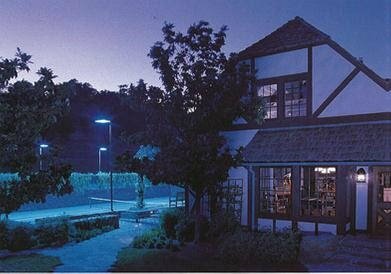 Un peu ploin, derrière le bâtiment des garages, se situe le Recreation Building, appelé ainsi car il possède plusieurs parties destinées à la détente.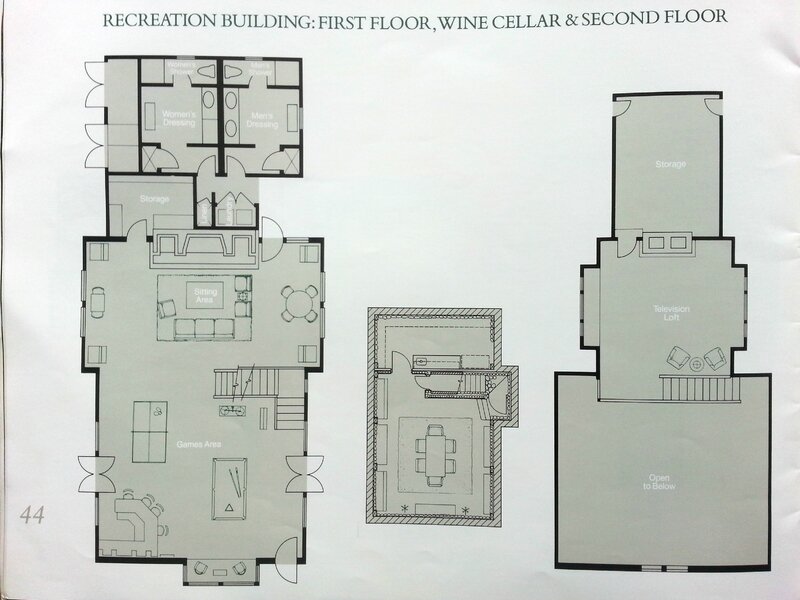 Au rez-de-chaussée, on entre dans une grande pièce, l'Aire de jeux, où, comme son nom l'indique, se trouvent des jeux : un billard, une table de ping-pong et un bar. Un espace avec des jeux d'arcade était aménagé. Un espace salon a également été créé, face à la grande cheminée, avec une télévision.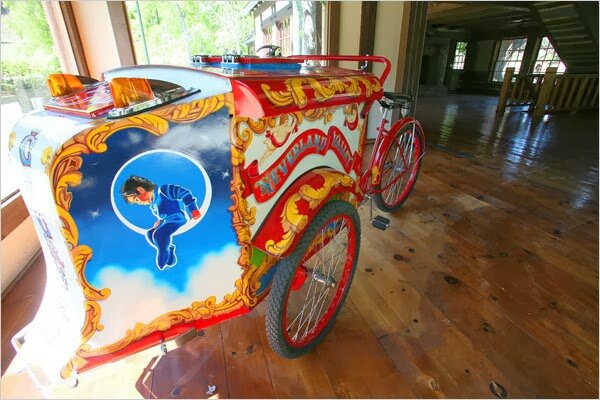 Une des baies vitrées donne sur le court de tennis à l'arrière du bâtiment. A l'étage, une mezzanine abrite un autre espace détente.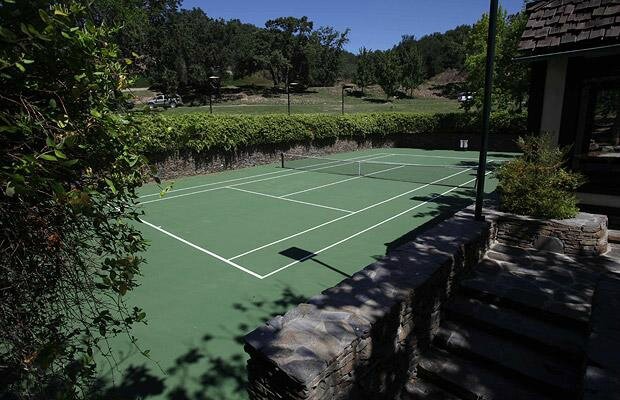 Le cellier, une cave à vins, est situé au niveau inférieur.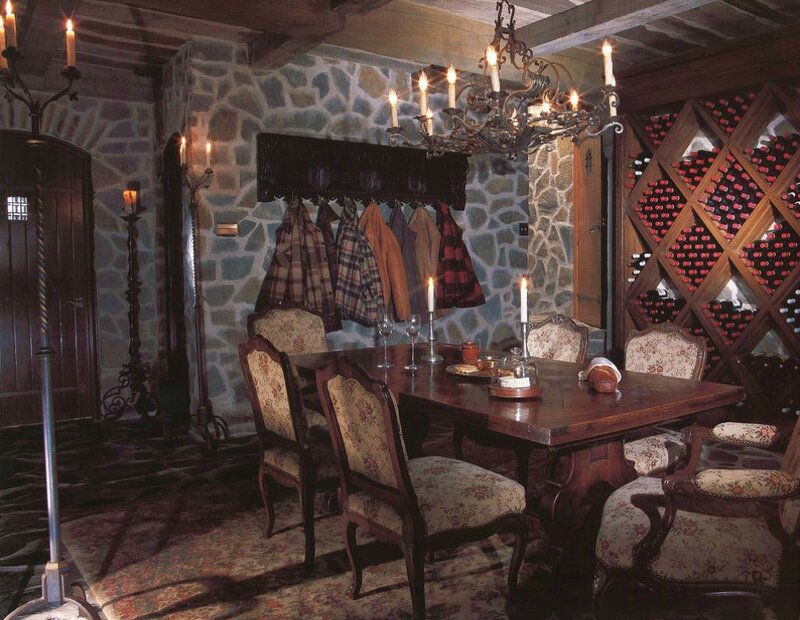 Le bâtiment a aussi été nommé The Pool House en raison de la proximité de la piscine et d'un jacuzzi, à l'arrière.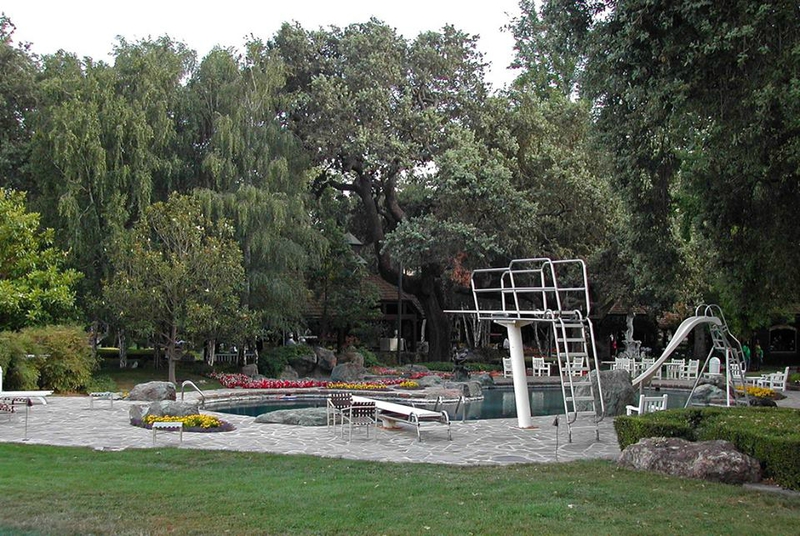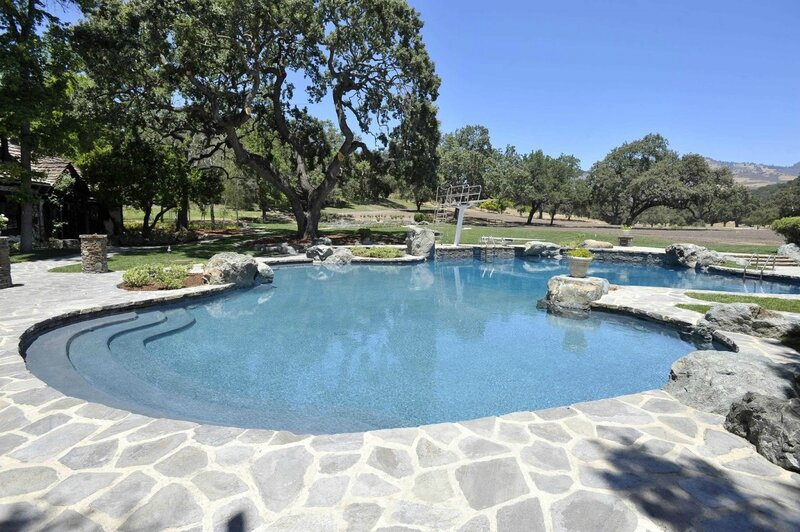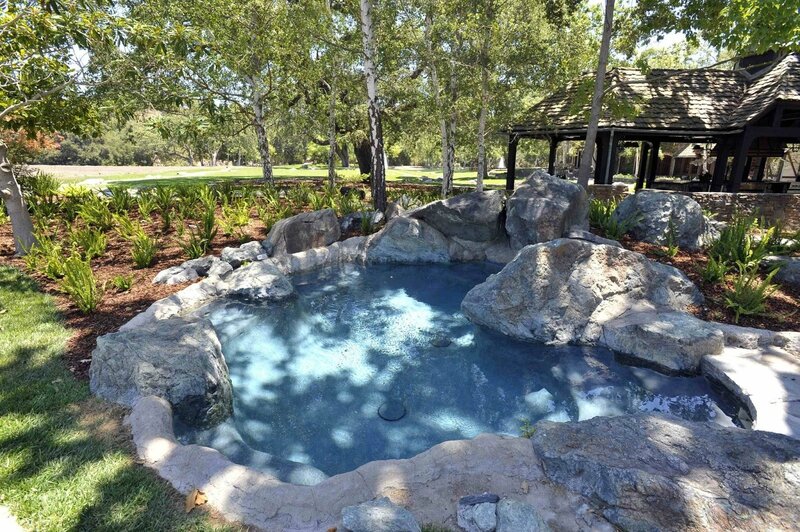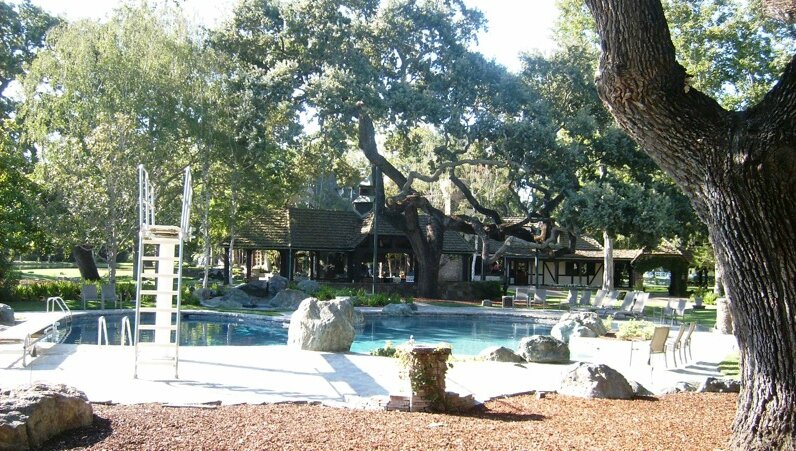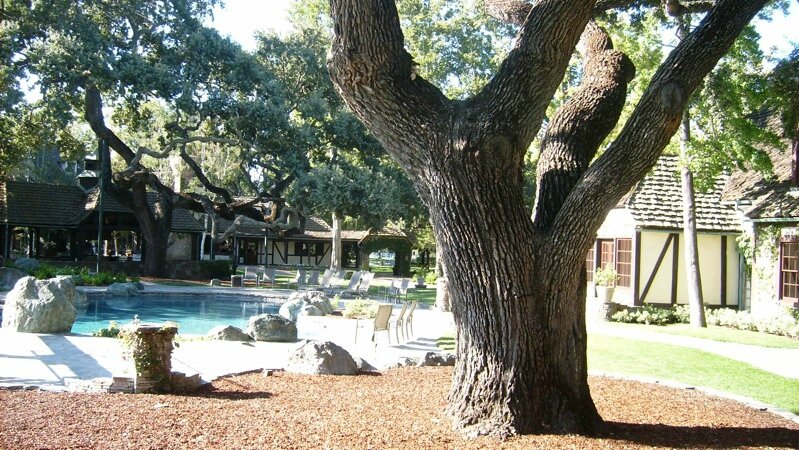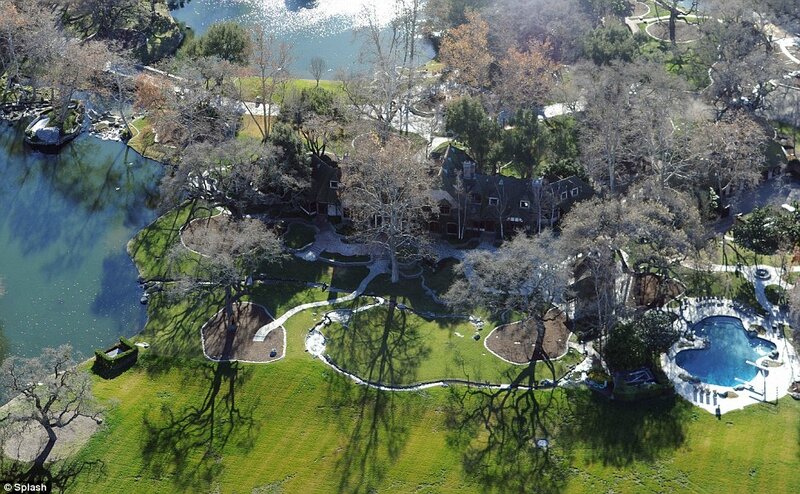 Le côté du bâtiment donne sur un jardin regorgeant d'une multitude de fleurs colorées.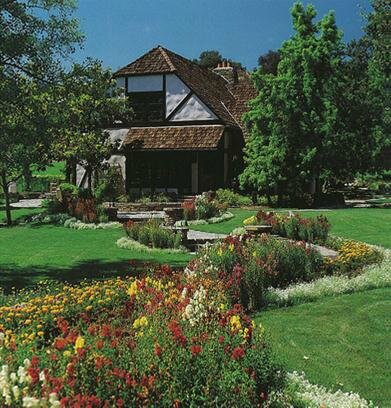 Le Barbecue (Barbecue Structure)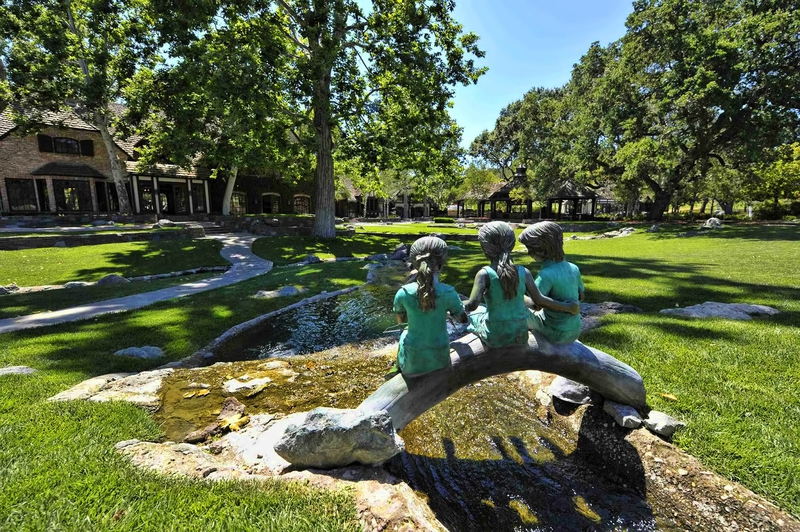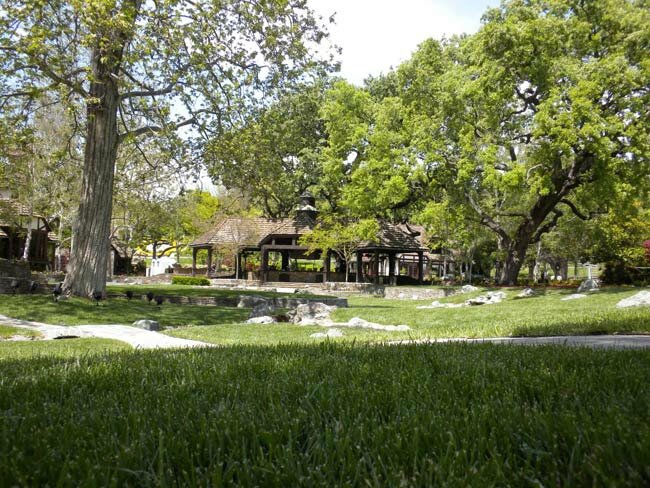 A mi-chemin entre la piscine et la résidence principale, une structure ouverte sur le parc abrite un barbecue, une cuisine et un salon d'extérieur. La cuisine est équipée d'un réfrigérateur, d'un lave-vaisselle, de plaque de cuisson et autres facilités permettant d'accueillir de nombreux invités.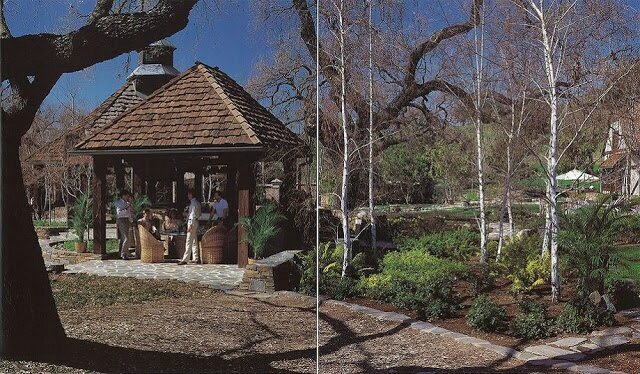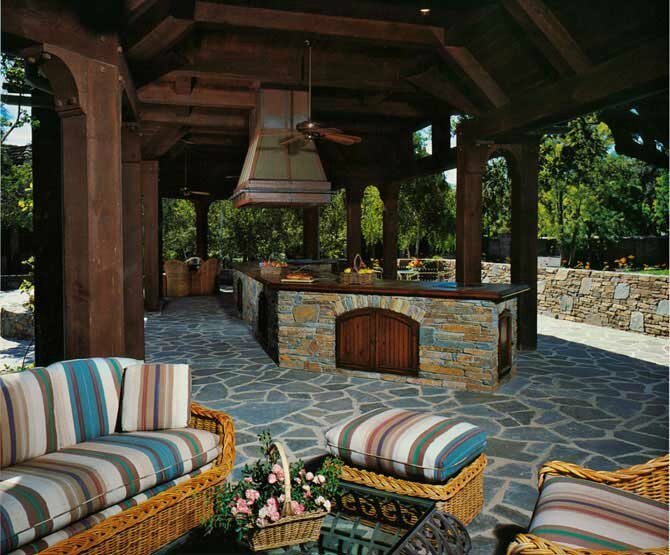 Neverland, un paradis sur terre, En tout cas, le paradis de Michael Jackson! Et ce n'est pas fini :)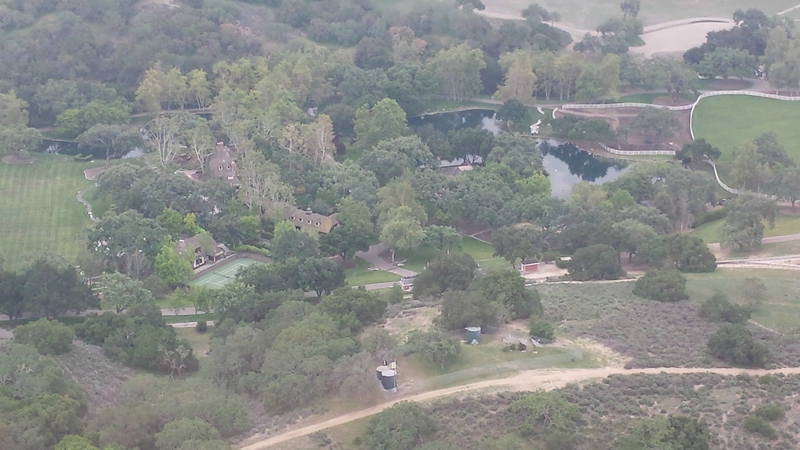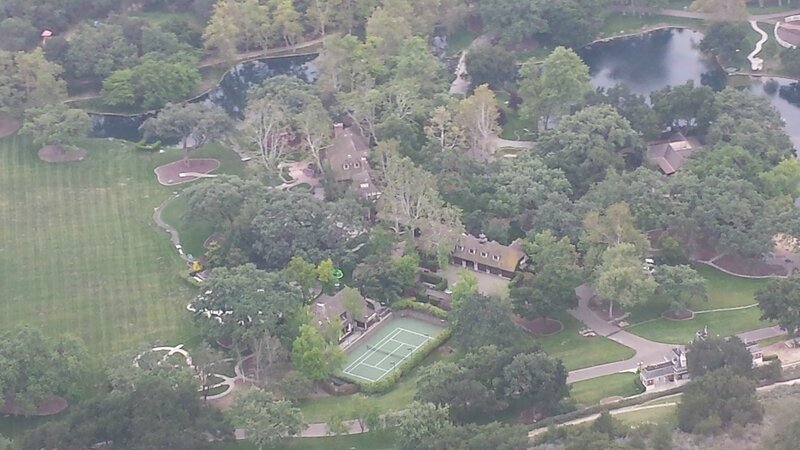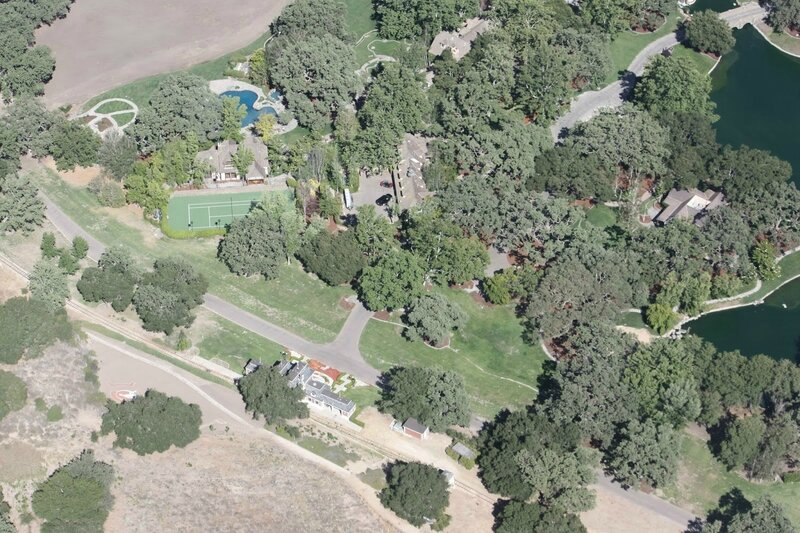 Sources: enolalee.blogspot.fr/thepinnaclelist.com/MJSabe (facebook)/album photos