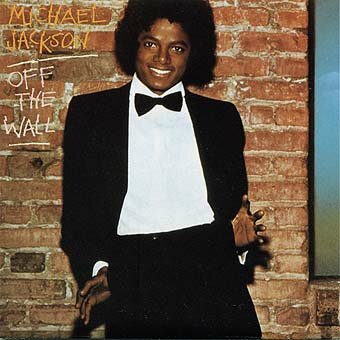 Le 10 août 1979, Michael Jackson sort son cinquième album solo, Off The Wall, trois semaines avant son 21ème anniversaire.
Enfant star avec ses frères, les Jackson 5, petit Michael devenu grand tente de se détacher de son univers familial pour se lancer dans l'aventure solo.
Son dernier album en solo sous le label Motown n'a pas été un grand succès et « Off The Wall » marque ses débuts, en solitaire, avec la maison de disques Epic/CBS, qui a déjà accueilli le groupe, renommé The Jacksons, après leur départ de la Motown en 1976.
Quincy Jones, producteur de renom, rencontré sur le plateau de The Wiz, quelques mois auparavant, devient à la demande de Michael, l'homme qui allait faire naître le projet.
« Le jour où je lui ai téléphoné pour lui demander son avis sur un bon « producer », il commença à me parler des gens du business avec lesquels je pourrais travailler sans risque de galères. Il connaissait tous les dossiers, savait qui était disponible, qui serait trop dur, trop mou, pas assez exigeant. Il connaissait Los Angeles mieux que le maire et il était au courant de tout. C'était un arrangeur de jazz, un orchestrateur, un compositeur de musiques de films et pour la pop musique, c'était un guide inespéré. J'étais comblé d'avoir pu trouver, d'abord un ami, mais aussi un arrangeur de ce calibre. C'était un choix parfait. Il connaissait les meilleurs musiciens et c'était un homme brillant qui avait une « oreille » fabuleuse. »(1)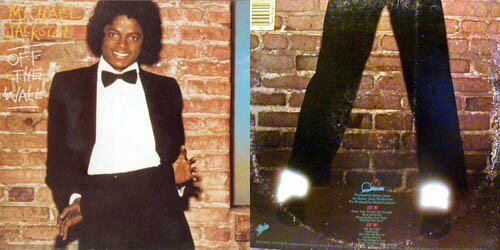 Les premières sessions d'enregistrement se déroulent au studio 3 Cherokee le lundi 4 décembre 1978, et se terminent le dimanche 3 juin 1979, aux studios Westlake au 7265 Santa Monica Boulevard, à West Hollywood.
Quincy Jones (surnommé Q) met au service de cet album un ingénieur du son, Bruce Swedien, qu'il connait depuis 20 ans et qui collaborera avec Michael sur bien d'autres albums. Une armée de grands musiciens sont également appelés : le claviériste Greg Phillinganes, le batteur John « JR » Robinson, le percussionniste Paulinho Da Costa, le guitariste David Williams, le bassiste Louis Jonhson (des Brothers Johnson). Les synthétiseurs sont assurés par George Duke et Michael Boddicker.
« Quincy et moi parlions de « Off The Wall », en pensant au son que nous désirions. Quand il m'a demandé ce que je souhaitais avoir par-dessus tout en studio pour cet album, je lui ai dit que je voulais que ça sonne complètement différent des Jackson » (1)
Dix titres sont sélectionnés dans des registres variés. « En touchant aussi bien au funk, à la soul, à la pop douce, tout en reconnaissant l'influence du jazz, Off The Wall est un péplum en dix actes qui permet à Michael Jackson d'accéder au royaume de la musique Pop » (2)
Paul McCartney ("Girlfriend"), Stevie Wonder ("I Can't Help It"), Carol Bayer Sager et David Foster ("It's The Falling in Love"), Tom Bahler ("She's Out Of My Life") et Rod Temperton ("Rock With You", "Off The Wall", "Burn This Disco Out") apportent leur contribution à l'écriture. Michael signe trois titres: "Don't Stop 'Til You Get Enough", "Working Day And Night" et "Get on The Floor".
Quatre singles sont issus de l'album : "Don't Stop 'Til You Get Enough", "Rock With You", "Off The Wall" et "She's Out of My Life", qui se classent tous dans le Top 10 américain. "Girlfriend » sort également en Angleterre et permet à Michael, pour la première fois, d'avoir cinq singles tirés d'un même album.
Bien que Michael décrive la réalisation de cet album comme "une des périodes les plus difficiles de [sa] vie"(1), cet opus lui permet, avec 10 millions d'exemplaires vendus à travers le monde, de devenir l'artiste noir ayant vendu le plus de disques de l'histoire. Malgré tout, les professionnels de l'industrie musicale ne le reconnaissent pas encore à sa juste valeur et il n'obtient qu'une seule récompense lors de la cérémonie des Grammy Awards en 1980. Michael en est profondément blessé et se jure que personne ne pourra ignorer l'album suivant : « J'étais très fier du rythme, des innovations techniques et du succès de l'album « Off The Wall », mais je dus bientôt en rabattre quand les nominations pour les Oscars furent données en 1979. Bien que « Off The Wall » ait été l'un des disques les plus populaires de l'année, il ne reçut qu'une seule récompense : celle de meilleure interprétation vocale en Rythm & Blues. Je me rappelle encore le moment où j'ai appris la nouvelle. Je me suis senti complètement ignoré par les gens du métier (….) J'étais déçu mais j'ai immédiatement pensé au disque prochain. Je me suis dit : « Vous allez voir ce que vous allez voir ». Ils ne pourront pas ignorer mon disque » (1)
Don't Stop 'Til You Get Enough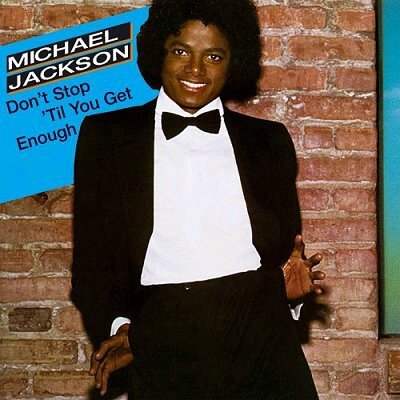 Le premier single de l'album sort le 28 juillet 1979. Près de quinze jours avant la sortie officielle de l'album, ce titre sur le thème de l'amour, aux images assez suggestives auxquelles Michael a peu habitué son public annonce d'emblée le changement opéré pour cette nouvelle galette.
Composé à Encino, « le single phare de l'album est une chanson qui parle de l'amour, de sa force et de son pouvoir. Le refrain fait passer ce message : continue avec la force, ne t'arrête pas tant que tu n'en as pas assez » (2)
« Don't Stop 'Til You Get Enough a une intro parlée, au dessus de la ligne de basse, en partie pour faire monter la pression et surprendre les gens avec le déferlement des cordes et des percussions. C'était une chanson inhabituelle à cause de mes arrangements vocaux. Sur ce titre, je double ma voix à l'infini, comme si c'était un groupe qui chantait à l'unisson. J'ai écrit une voix très haute, que moi-même je n'arrivais pas à chanter, pour aller avec la musique que j'entendais dans ma tête, et les instruments ont remplacé le chant. La chute que Q a trouvée était fabuleuse avec les guitares qui jouent comme le kalimba, le piano africain. Cette chanson est très importante pour moi parce que c'est la première que j'ai écrite entièrement. « Don't Stop 'Til You Get Enough » a été ma première chance, et elle est devenue aussitôt numéro un. C'est cette chanson qui m'a valu ma première récompense officielle. Quincy a réussi à me donner assez de confiance en moi pour la faire en studio tout seul. Puis il a ajouté les cordes, comme le chef met la touche finale. » (1)
Notons que le jeune frère de Michael, Randy, joue des percussions sur le morceau
Ce premier single est accompagné d'un short film, réalisé par Nick Saxton qui permet à Michael d'apparaître sous une nouvelle image pour son public, en smoking, comme sur la pochette de l'album.
- Rock With You
Deuxième single de l'album, il sort dans les bacs le 3 novembre 1979. Un titre qui reste un classique, un indémodable de la carrière de Michael Jackson, un titre phare de l'album.
« Rock With You » (…) symbolisait exactement ce que j'avais cherché. Je n'avais aucune difficulté à la chanter et à la danser, et c'était une chanson parfaite. Rod Temperton, que Quincy avait rencontré à cause de son travail avec le groupe Heatwave dans « Boogie Nights », avait écrit une chanson dans un esprit très « heavy », mais Quincy avait adouci les arrangements et les attaques, en trouvant un son de synthé qui ressemblait au bruit de la mer dans un gros coquillage. Q et moi étions emballés par le travail de Rod, et finalement, on lui a demandé de styliser trois de ses chansons pour moi, ce titre inclus » (1)
Le short film est diffusé pour la première fois en novembre 1979. Réalisé par Bruce Gowers, Michael y chante et danse vêtu d'une tenue de strass et paillettes entouré de projecteurs et de lasers colorés. Ambiance dancefloor. Michael n'en est pas encore à ces grands short films mais il est heureux !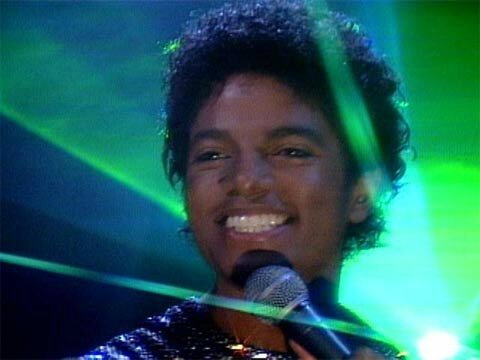 - Working Day And Night:
Le titre ne sort pas en single mais se retrouve en face B du 45T américain « Rock With You » et du 45T anglais de « Off The Wall ». Avec un tempo de 128 beats par minute, c'est une des chansons les plus rapides de Michael qui exprime le fait qu'il n'y a pas que le travail dans la vie.
« Working Day And Night a été le morceau de bravoure de Paulinho. Il a fait un travail incroyable avec son arsenal de jouets et d'instruments faits main, et j'ai du m'accrocher pour le suivre dans les chœurs. Greg avait programmé un synthé pour avoir le timbre parfait d'un piano acoustique, sans la moindre trace d'écho. Le thème lyrique était semblable à « The Things I do For You » de « Destiny », mais comme il s'agissait d'un thème que je n'avais pas traité, j'ai choisi de le dire simplement, sans surcharger l'orchestration » (1)
- Get On The Floor
Le titre est en face B du 45T américain de « She's Out Of My Life »
« J'aimais ce dernier titre en particulier, parce que Louis Johnson m'avait donné une base rythmique suffisamment souple dans les couplets, pour me permettre de donner un maximum de pêche dans le refrain. Bruce Swedien, l'ingénieur de Quincy, a mis la touche finale au mixage et j'ai encore du plaisir à l'écouter » (1)
- Off The Wall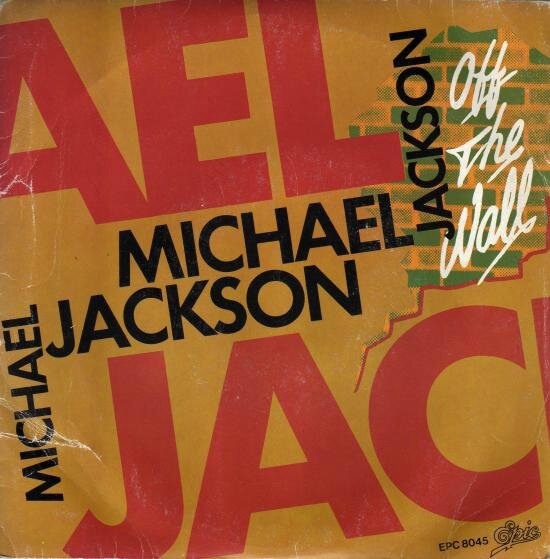 Le titre sort en single le 18 février 1980, sans short film.
« Les deux plus grand succès de ce disque ont été « Off The Wall » et « Rock With You ». Moi j'aime la gentillesse, la douceur dans ces chansons, qui compensent le beat « Up-tempo » de la danse. (…) Avec « Off The Wall », je suis revenu à une voix de tête haut perchée, mais « Rock With You » demandait un son plus naturel. Je me suis dit que dans une boum, ces deux chansons obligeraient les gens à rester plus longtemps, et que les boogies leur donneraient le moral quand ils rentreraient chez eux. » (1)
- Girlfriend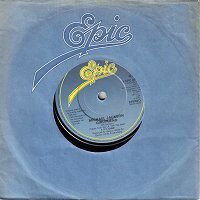 Le titre, cinquième et dernier extrait de l'album, a été écrit par Paul McCartney et est uniquement sorti en Grande Bretagne en juillet 1980. L'innocence des paroles, un homme qui raconte à un de ses copains une aventure avec sa femme, rappelle quelque peu « The Girl Is Mine » que Paul et Michael chanteront ensemble quelques années après.
« L'album « Off The Wall » devait s'appeler au départ « Girlfriend ». C'était le titre d'une chanson que Paul et Linda McCartney avaient écrite en pensant à moi, sans qu'on se soit jamais rencontrés. (….) J'ai rencontré Paul la première fois dans une party sur le Queen Mary (en 1975), qui est à quai à Long Beach. Sa fille, Heather, avait eu mon numéro de téléphone par je ne sais plus qui et elle m'avait téléphoné pour m'inviter à cette grande fête. Elle aimait notre musique et nous avons bavardé.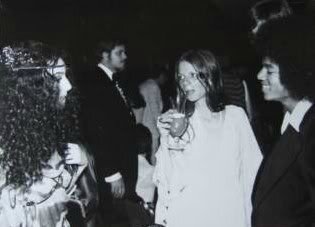 Probablement Heather McCartney et Michael lors de leur rencontre en 1975 (et Cher)
Plus tard, après sa grande tournée « Wings Over America », Paul et sa famille sont arrivés à Los Angeles. Ils m'ont invité à une party au Harold Lloyd Estate (le 24 juin 1976). Paul McCartney et moi, nous nous sommes rencontrés pour la première fois à cette fête. Nous nous sommes serrés la main au milieu d'une foule de gens, et il m'a dit : « Tu sais, j'ai écrit une chanson pour toi. » J'étais très étonné et je l'ai remercié. Et il a commencé à me chanter « Girlfriend » au milieu des invités.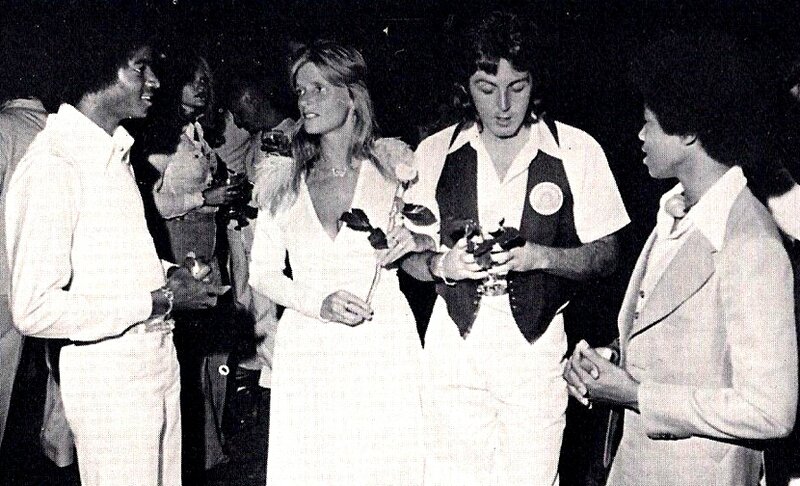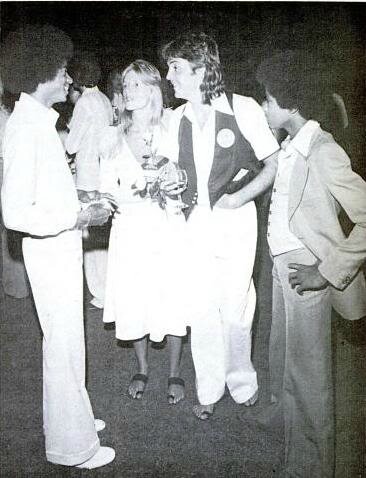 Michael, Linda et Paul McCartney lors de leur rencontre au Harold Lloyd Estate le 24 juin 1976 (et Randy à droite)
Puis nous avons échangé nos numéros de téléphone en promettant de nous revoir bientôt, mais nous sommes restés deux ans sans nous revoir, parce que chacun de nous avait dix mille choses à faire. Il a fini par mettre cette chanson sur son album « London Town »
Une chose très bizarre s'est alors produite pendant que nous faisions « Off The Wall ». Quincy est arrivé un jour en me disant : « Michael, j'ai une chanson parfaite pour toi ». Il m'a joué « Girfriend » sans savoir que Paul l'avait écrite pour moi, au départ. Quand je le lui ai dit, il était ravi, et surpris. Nous l'avons enregistré tout de suite après pour l'album. C'est une coïncidence incroyable » (1)
- She's Out Of My Life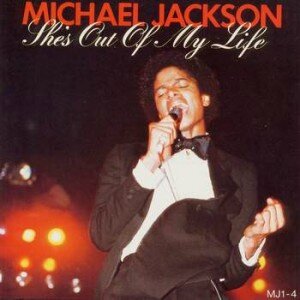 Quatrième extrait de l'album, sorti le 29 avril 1980, cette chanson est une des plus belles ballades de cet opus. Même si elle n'a pas été écrite par Michael, celui-ci la chante comme s'il s'agissait de sa propre expérience. Tom Balher, l'auteur, a en effet écrit ce titre au moment où son couple est en pleine séparation.
« C'est une chanson qui me touchait personnellement. C'est parfois difficile pour moi de regarder mes petites amies dans les yeux, même quand je les connais bien. Mes histoires d'amour n'ont jamais eu le dénouement que je cherchais. Il y a toujours eu un obstacle qui m'a empêché d'être heureux avec les filles que j'ai aimées. Ce que je partage avec des millions de gens n'est peut être pas ce que je peux partager avec une seule fille. Beaucoup de filles veulent savoir qui je suis, pourquoi je vis, comme je vis, comment, pourquoi je fais telle ou telle chose et elles essaient de savoir ce qui se passe dans ma tête. Elles veulent me sauver de ma solitude, mais elles le font de telle manière que j'ai l'impression qu'elles veulent partager ma solitude, ce que je ne souhaite à personne au monde, parce que je crois que je suis la personne le plus seule sur la Terre.
« She's Out Of My Life » est une chanson qui décrit cet état : les barrières qui me séparent des autres sont apparemment très faciles à franchir, et pourtant elles sont toujours là, tandis que ce que je désire disparait de ma vie, de ma vue. Tom Balher a écrit un « pont » sublime, qui semblait sortir tout droit d'une comédie musicale de Broadway, pour cette chanson. Ce genre de problème de communication ne se résout pas facilement, et c'est ce que dit la chanson : rien n'est résolu. Nous ne pouvions pas la placer au début ou à la fin du disque, parce que c'était trop triste. Mais en la plaçant juste avant celle de Stevie, on a l'impression qu'une porte fermée à double tour va peut être s'ouvrir, et quand j'écoute la transition entre les deux, je soupire : Wouah !... Avec le titre disco de Rod qui termine l'album, la transe est interrompue.
Mais je me suis trop impliqué dans cette chanson « She's Out Of My Life ». C'est vrai, j'ai pleuré à la fin d'une prise parce que les mots m'ont touché. Ca montait en moi depuis un moment. J'étais un garçon de vingt et un an, riche d'expériences, mais pauvre en vrai moment de joie (…)
Après ce moment d'émotion, j'ai enfoui mon visage dans mes mains et il n'y avait plus que le ronronnement des machines, qui faisaient écho à mes sanglots. Je me suis excusé auprès de Q et de Bruce Swedien qui étaient à côté de moi, mais ils m'ont dit que ce n'était pas la peine. » (1)
Quincy Jones conservera cette prise pleine d'émotion afin de donner plus d'authenticité à la chanson
La vidéo qui accompagne le titre, réalisée par Bruce Gowers, montre Michael Jackson, vêtu d'un pull vert, chantant simplement assis sur un tabouret.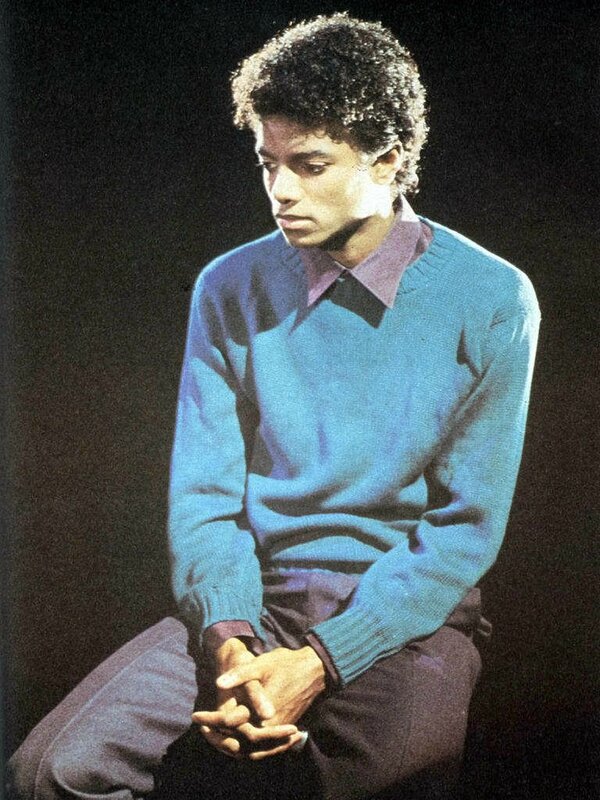 - I Can't Help It
« Stevie Wonder apporte sa contribution en soumettant I Can't Help It. Ce mid-tempo de velours habité par les ronronnements d'une ligne de basse envoûtante propulse Michael dans un univers feutré et sensuel... Michael a grandi, et Stevie en tient bien compte » (2)
- It's The Falling In Love
Le titre légèrement funky est une chanson d'amour écrite par Carol Bayer Sager (qui a également écrit You Are My Life et We've Had Enough). Elle raconte au magazine MJBackstage : « Je ne me rappelle plus où on s'est vu pour la première fois mais j'avais écrit « It's The Falling In Love » pour ma maison de disque, CBS, et je crois que Michael et Quincy Jones l'avaient entendue et l'avaient aimée. J'ai été très surprise d'apprendre qu'ils allaient la mettre sur Off The Wall. J'étais vraiment très heureuse ». Carol avait enregistré le titre un an auparavant pour son album « Too »
Les chœurs sont assurés pas Patti Austin
Le titre est sorti en face B du 45T de Billie Jean, en 1983, en Angleterre
- Burn This Disco Out
L'album se termine comme il a commencé, sur un titre dansant, qui invite à la fête, la dernière des trois compositions de Rod Temperton.
Le titre est apparu en face B du 45T de Beat It en 1983, en Angleterre.
Ecoute complète de l'album:
La pochette de l'album
Le créateur de la pochette de l'album Off The Wall s'appelle Mike Salisbury. La collaboration entre les deux hommes va donner naissance à un style qui restera à jamais attribué à Michael Jackson : pantalon noir, chaussettes brillantes et mocassins.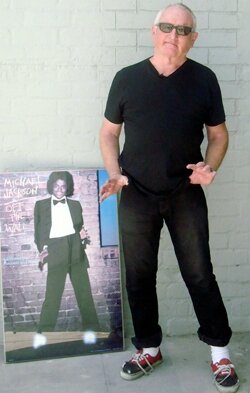 Mike Salisbury devant le pur en pierres désormais repeint en blanc
Un premier shooting a eu lieu au Griffith Observatory de Los Angeles.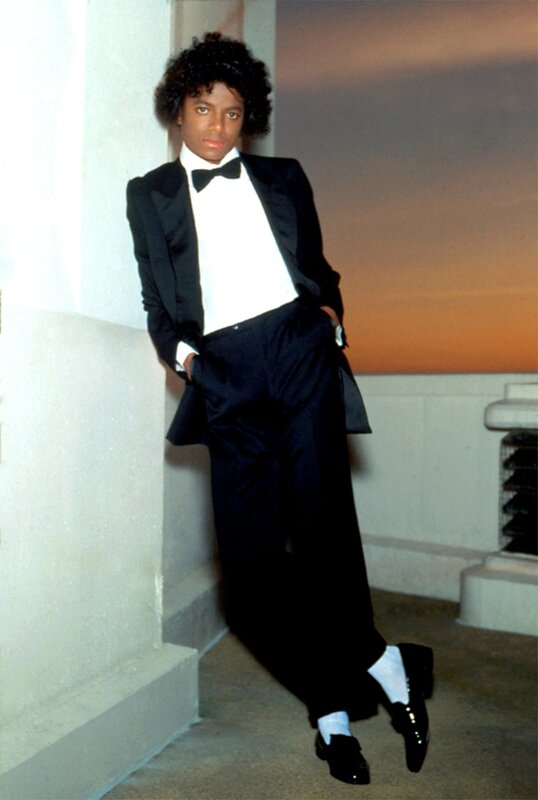 Peu satisfait du résultat, Mike réalisera une autre prise de vue, cette fois devant le mur que l'on connait.
Richard Lecocq, auteur du livre King et administrateur du site MJDatabank a eu l'occasion d'interviewer le designer. Retrouvez son interview ici
L'album « Off The Wall » fera l'objet d'une réédition en 2001. Des démos originales et des interviews de Quincy Jones et Rod Temperton sont offertes en bonus.
Avec cet album, Michael Jackson acquiert ses futurs galons de Roi de la Pop. « Off The Wall » reste, pour beaucoup de fans, un album référence qui a vu l'envol de la star, bien avant Thriller. Michael prend en main sa destinée et il n'en est qu'à ses débuts ! Le succès bien plus conséquent l'attend quelques années plus tard!
Sources:
(1) Moonwalk - Michael Jackson, Michael Lafon Editions, 1988
(2) King - Richard Lecoq, Publibook, 2011
Itinéraire d'un passionné - Brice Najar, Edilivre, 2013
For The Record - C. Cadman, C. Halstead, Authors OnLine, 2009