Neverland est à Michael Jackson ce que le château de Versailles est au Roi Soleil. Un endroit à l'image de sa personnalité et de ses aspirations. Un endroit créé par l'enfant qui était en lui et pour les enfants défavorisés et malades qu'il accueillait , afin de leur apporter un moment de bonheur.
Il est un petit coin au sein de ce lieu magique que seul Michael fréquentait. Son petit coin de paradis niché en haut d'un chêne centenaire, son « Giving Tree ».
Grimper aux arbres était une des activités préférées de Michael et on peut imaginer le plaisir qu'il a eu lorsqu'il a acheté le ranch où les arbres de la sorte étaient nombreux.
The "Giving Tree" (l'Arbre à dons) est situé tout près de la maison, à droite du pont de pierres, au bord du lac.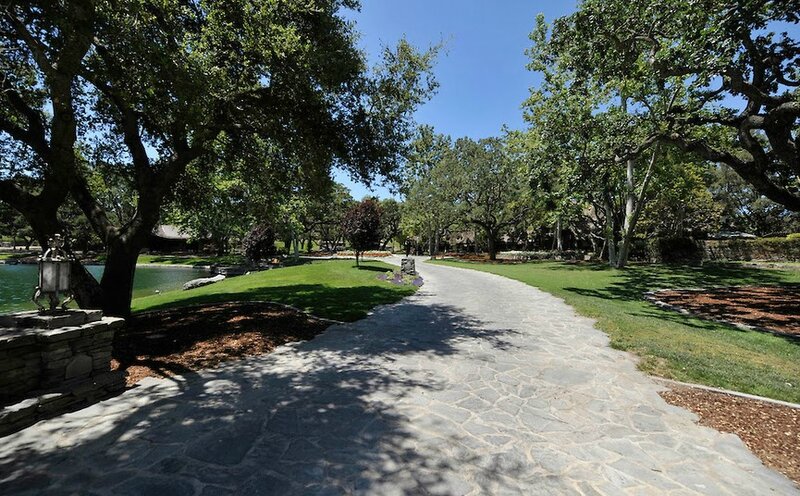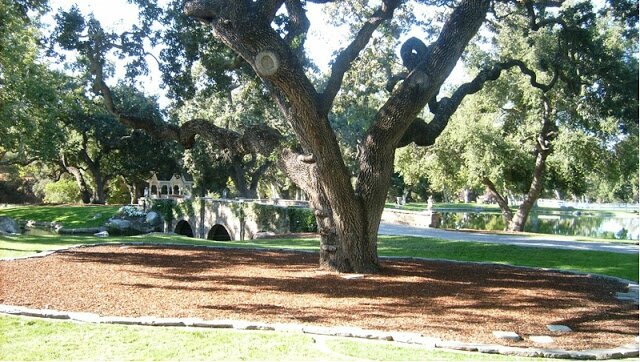 Michael y avait aménagé, entre deux grosses branches, avec des planches de bois, un petit emplacement pour venir s'y réfugier, décompresser et trouver l'inspiration. Un endroit secret et calme, le trône du roi au sein de son palais merveilleux.
"I called it my giving tree because it inspires me. I love climbing trees in general but this tree I loved the most because I climb up high and look down at its branches and I just love it… So many ideas. I've written so many songs from this tree. I wrote "Heal the World" in this tree, "Will you be there", "Black or White", "Childhood". I love climbing trees. I think water balloon fights and climbing trees.. those are two of my favorites."
– Michael Jackson
"Je l'appelais mon Arbre à dons parce qu'il m'inspirait. J'adore grimper aux arbres en général mais j'aime cet arbre en particulier parce que je peux monter très haut et regarder ses branches en bas et j'adore ça, tout simplement. Il m'apporte tant d'idées. J'ai écrit tellement de chansons sur cet arbre. J'y ai écrit « Heal The World », « Will You Be There », « Black or White », « Childhood ». J'adore grimper aux arbres. Je crois que les batailles d'eau et grimper aux arbres, c'est ce que je préfère faire."
Michael Jackson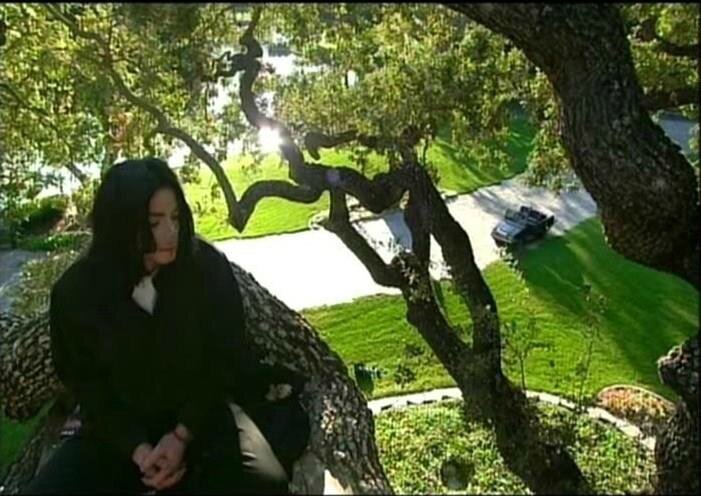 Dans le documentaire « Living with Michael Jackson », on voit Michael grimper à cet arbre, à l'allure d'un petit garçon émerveillé qui fait découvrir son jardin secret. On l'aperçoit se détendre aux sons des bruits du parc et du flot de l'eau du lac. Un écrin de douceur et de paix au sein de la vie trépidante que menait la star.
"The Giving Tree" (en français "L'Arbre généreux" ou "L'Arbre au grand cœur" ) est aussi le titre d'un livre pour enfants écrit et illustré par l'auteur américain Shel Silverstein. Publié initialement en 1964 par Harper & Row (actuel Harper Collins), il a été traduit dans plus de 30 langues.
Le livre aborde l'amitié inconditionnelle qui lie un arbre à un jeune garçon. Cette amitié demeure tandis que le garçon passe par toutes les étapes de la vie et a des besoins différents, besoins que l'arbre n'a de cesse de combler.
Cette histoire, à la fois touchante et triste, aborde différents thèmes : l'amitié bien sûr, mais également le don de soi, l'amour de l'autre et a souvent été utilisée pour sensibiliser aux problèmes de l'environnement. Une interprétation religieuse a parfois été envisagée (l'arbre est Dieu et l'enfant représente l'être Humain) faisant de ce livre un ouvrage destiné aussi bien aux jeunes qu'aux moins jeunes.
En voici l'histoire en vidéo, contée par son auteur lui-même.
Quelqu'en soit l'interprétation et connaissant l'amour de Michael pour les livres en tout genre (et d'une manière générale pour la culture), il ne serait pas étonnant que le nom de cet arbre à Neverland ne soit pas une référence à cette œuvre de Silverstein, qu'il devait avoir dans sa fabuleuse bibliothèque et qui traite par ailleurs de sujets chers au King of Pop, qui l'ont inspiré pour l'écriture de quelques unes de ses plus belles chansons.
The Giving Tree est situé entre le côté de la maison et le lac, sur lequel il y a avait une très belle vue.
Au fond de cette photo, on aperçoit un mur de pierres derrière lequel Michael avait un jardin privatif où il accédait par sa salle de bains personnelle.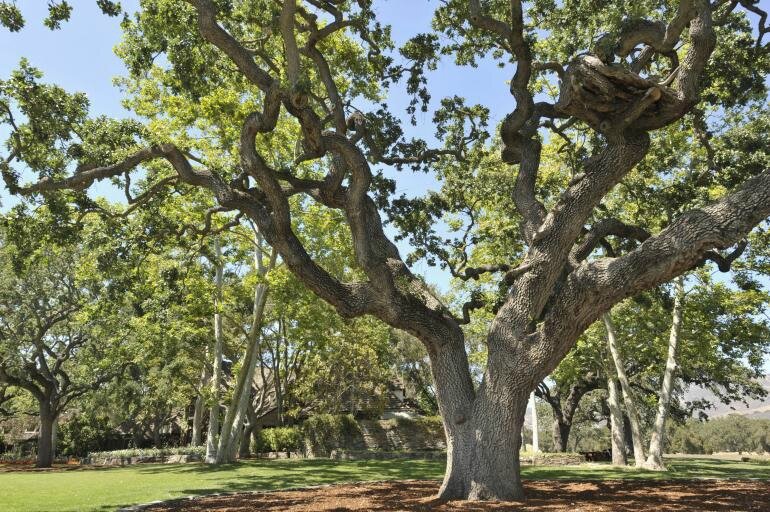 Sa chambre donnait sur l'arrière de la maison avec une vue sur le lac
La chambre de MJ est au fond, à gauche de la photo ci-dessus et à gauche (avec la salle de bain privée) sur la photo ci-dessous
Une représentation de ce Giving Tree a été utilisée dans les premiers shows du Immortal Tour, ce spectacle en hommage au King of Pop par le Cirque du Soleil qui a fait le tour du monde, signifiant ainsi le symbole très fort de cet arbre dans la vie de Michael.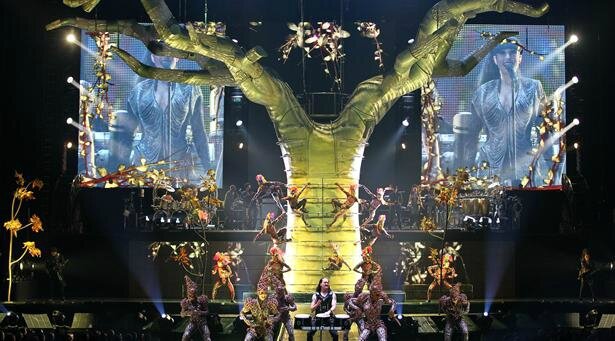 Le ranch de Neverland et le Giving Tree resteront à jamais gravés dans la mémoire de tous comme propriété de l'artiste. Reste à espérer que ceux qui en prendront possession un jour sauront les respecter en tant que partie de l'HIStoire.