Paul Bedard est un artiste américain d'Hollywood, âgé d'une soixantaine d'années, souffrant du SIDA depuis plus de trente ans.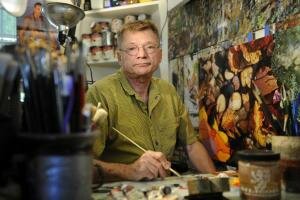 Dans les années 80, il est commissionné par Michael Jackson pour réaliser certains tableaux. Devenu un des artistes personnels de Michael, il aurait réalisé une douzaine d'oeuvres pour l'artiste durant les années Thriller dont certaines l'ont même suivi dans son ranch de Neverland et notamment cette peinture, réalisée en 1986, représentant un petit garçon qui tient des livres sous son bras, penché à observer un faune jouant de la flûte de paon.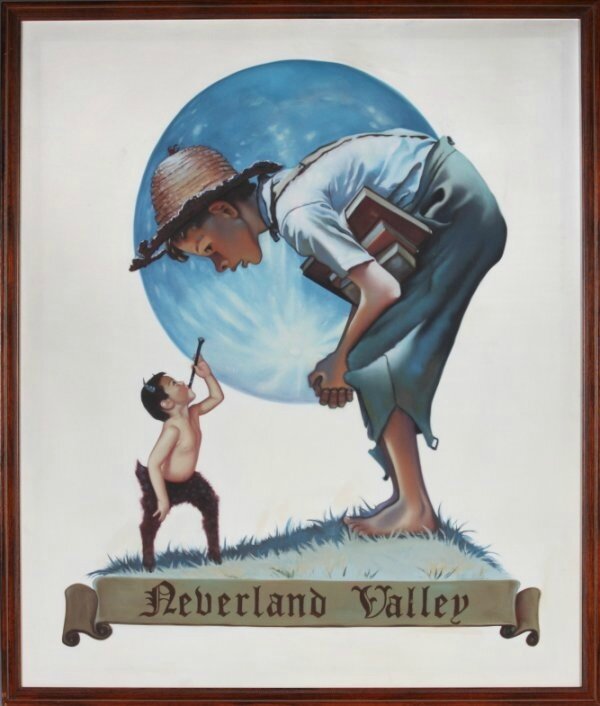 C'est cette œuvre, probablement inspirée par une couverture du Saturday Evening Post du 27 avril 1935, "Springtime, 1935 boy with bunny" de Norman Rockwell, qui accueillera les visiteurs à l'entrée de Neverland dès que Michael fera l'acquisition du ranch en 1988.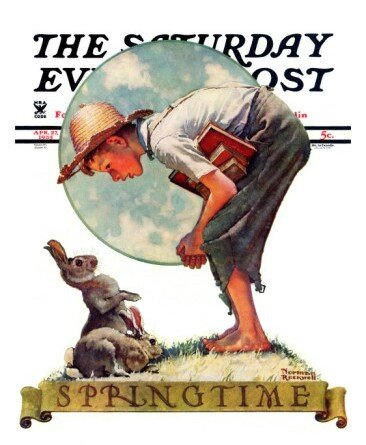 En 1985, Michael Jackson demande à Paul Bedard de réaliser une peinture à l'huile le représentant au milieu de certaines de ses personnalités préférées. Ainsi "Portrait of famous figures wearing Michael Jackson sunglasses and sequined gloves " (portrait de personnes célèbres portant les lunettes de soleil et le gant à sequins de Michael Jackson) montre-t-il la star entouré de Mona Lisa, Georges Washington, Abraham Lincoln, E.T. et Albert Einstein portant ses marques de reconnaissance : le fameux gant blanc et les lunettes d'aviateur. Cette peinture trouvera également sa place dans la maison de Neverland.
En avril 2013, la maison Nate D. Sanders met aux enchères des notes personnelles de Michael Jackson à l'artiste sur ce qu'il voulait exactement. On y aperçoit également une photo du peintre avec le gant blanc !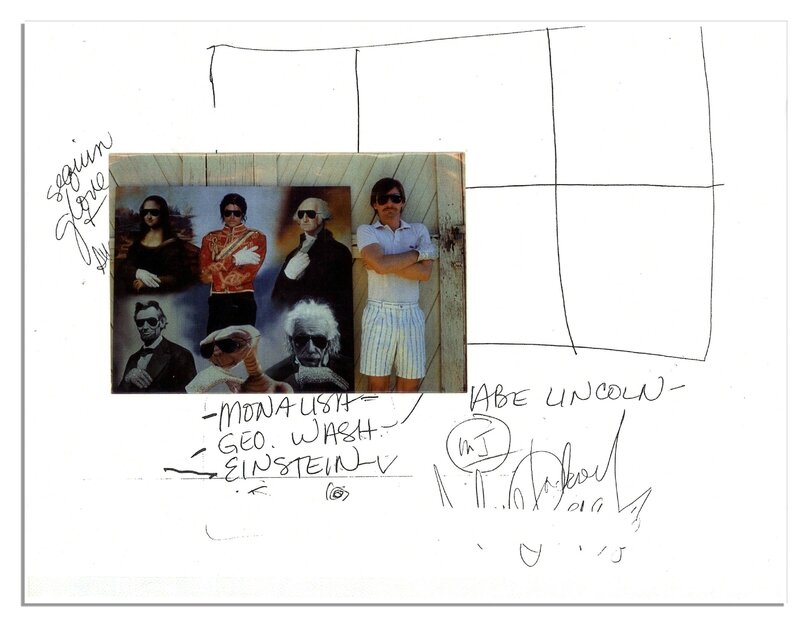 Une déclaration de Bedard déclarant l'authenticité du gant (également mis aux enchères) est également jointe. L'artiste y déclare avoir été embauché par Michael aux alentours de 1984 et avoir signé des documents lui interdisant de prendre des photos de Neverland ou de dévoiler quoi que ce soit de privé concernant Michael Jackson. Cette interdiction ne prenait toutefois pas en compte des photos de son travail avec la star.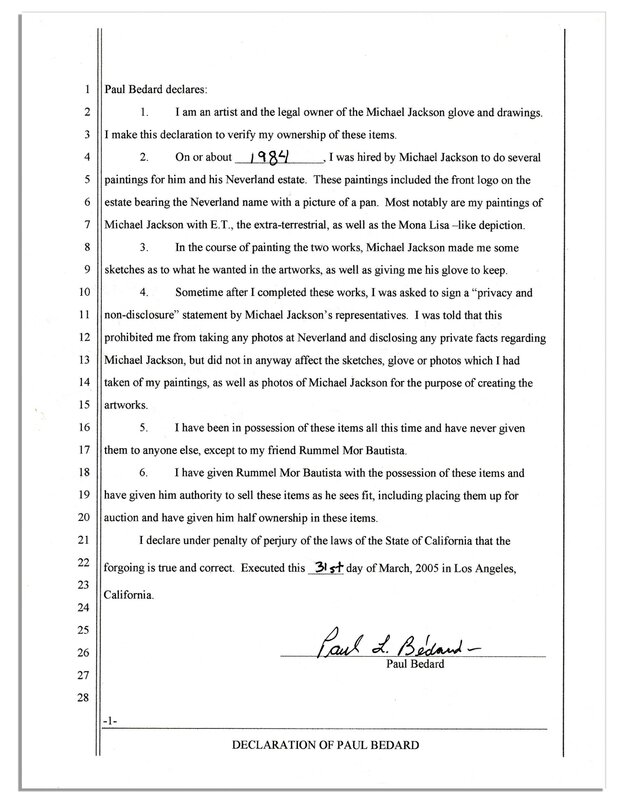 En novembre 2013, une autre vente aux enchères a permis de (re)découvrir "Fan Mona Lisa". Cette œuvre, signée Paul L. Bedart, dont l'originale était en possession de Michael, représente la Mona Lisa de De Vinci portant un T Shirt de Michael Jackson et le gant blanc.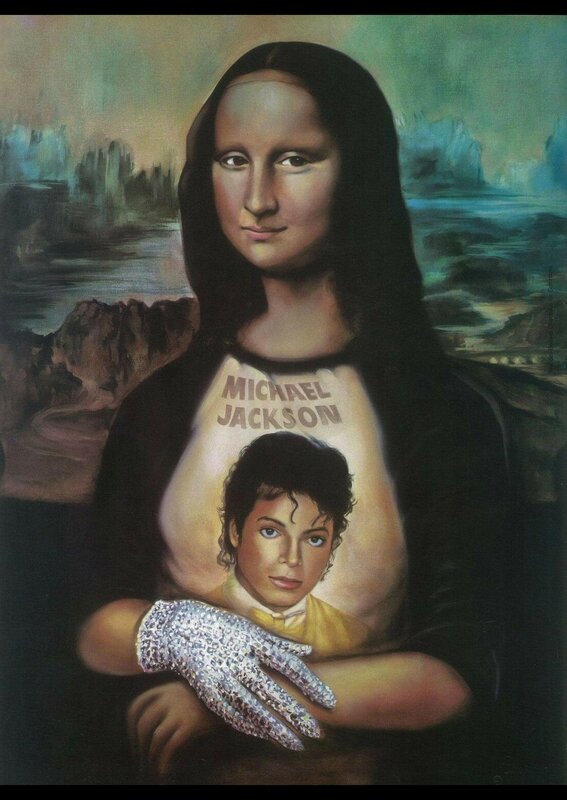 Ce tableau de 76 x 22 cm a été publié sur une pleine page dans le magazine Billboard, en juillet 1984.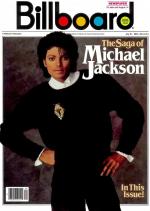 En 2010, Julien's Auctions met aux enchères une peinture à l'huile représentant Michael comme sur la couverture de l'album Thriller. Bien que signé "Trout", il s'agit bien d'une des collaborations entre Michael Jackson et Paul Bedard, un tableau de 109 x 109 cm, probablement peint en 1983.
Paul Bedard semble également avoir travaillé sur le tableau qui apparait ci-dessous. Toutefois, aucune information n'est disponible sur le nom et la date de l'œuvre.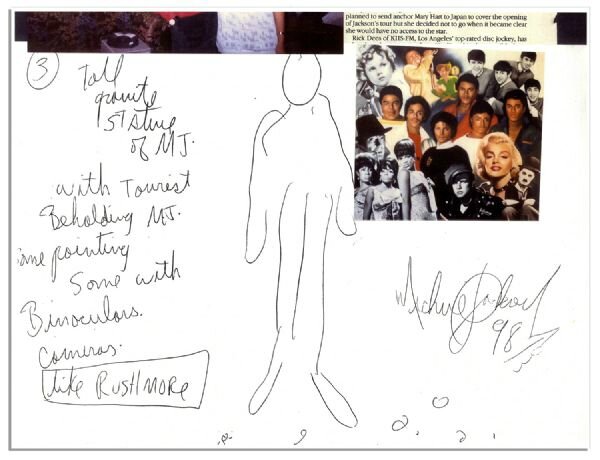 Sources: julienslive.com/mercurynews.com/liveauctioneers.com/natedsanders.com/