En 1976, les Jackson 5, devenus The Jacksons après leur départ de chez Motown, participent à une série de shows télévisés pour CBS, censée rivaliser avec le show des Osmonds sur ABC. Le programme de trente minutes, diffusé dès le 16 juin 1976 entre 20h et 20h30, sur quatre semaines, met en scène les frères Jacksons (sans Jermaine, resté chez Motown) et des invités spéciaux dans des sketches et des interprétations de grands succès. Comme pour les spectacles à Las Vegas, deux ans plus tôt, les trois filles de la famille, Rebbie, La Toya et Janet, font également partie du casting.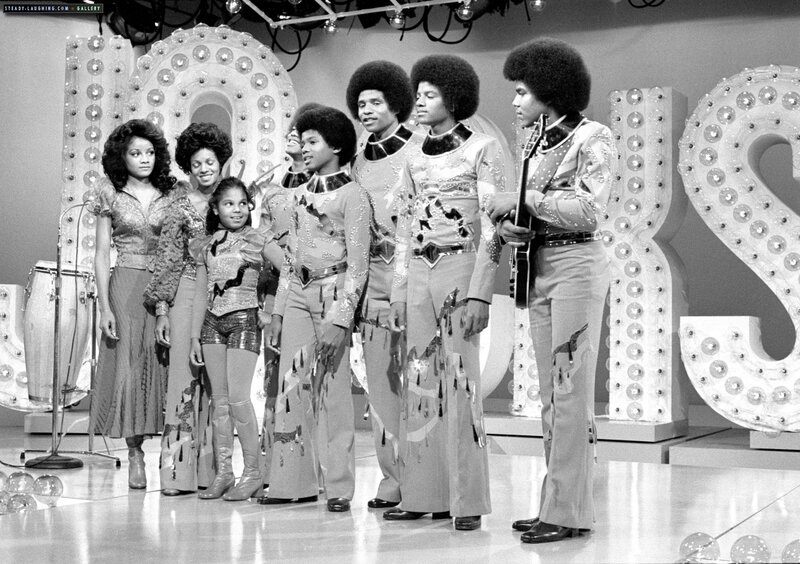 Ce genre de show télévisé était très prisé par CBS dans les années 60 et au début des années 70 à l'instar de The Carol Burnett Show, The Ed Sullivan Show ou encore The Bonny and Cher Comedy Hour (dans lesquels les frères ont d'ailleurs souvent fait des apparitions). Mais, avec The Jacksons TV Series c'est la première fois qu'une famille noire a sa propre série télévisée (encore une fois, Michael fait tomber certaines barrières !) et Michael ne manque pas de le signaler lors de la première émission : "We're the Jacksons! All of you who were expecting the Osmonds, do not adjust the color on your set." ("Nous sommes les Jacksons! Tous ceux qui s'attendaient à voir les Osmonds, inutile d'ajuster la couleur sur votre poste de télévision").
Les quatre premiers épisodes sont diffusés entre le 16 juin et le 7 juillet 1976 et CBS, convaincue par l'audience, décide de poursuivre en diffusant d'autres numéros du 19 janvier au 9 mars 1977. C'est donc 12 émissions qui furent ainsi diffusées avec des guest stars telles que Sonny Bono, Red Foxx, Muhammad Ali, MacKenzie Phillips, Lynda Carter, Carrol O'Connor.
Tournés dans les studios CBS, au 7800 Beverly Boulevard, à Fairfax (Los Angeles), chaque épisode était construit de manière identique : les frères Jackson ouvrent le show avec un célèbre titre de leur répertoire, se présentent sous forme d'une courte mise en scène et Michael introduit ses sœurs. Alternent ensuite des sketches comiques, parodiant parfois d'autres shows télévisés et des interprétations chantées et dansées, par les membres de la famille Jackson et leur invité du jour, de standards américains ou de titres des Jacksons. L'émission se termine sur un autre succès du groupe.
La participation des Jacksons à ces shows était de deux ordres : garder le nom des Jackson populaire et montrer que le groupe n'était plus un produit Motown mais bien CBS. Pourtant ce n'est pas une série télévisée qui restera dans les annales : dans le milieu des années 70, ce genre de show n'avait plus autant de succès, l'écriture était plutôt ringarde et les sketches comiques présentés ne convenaient pas aux talents d'artistes des Jacksons. Les blagues étaient souvent maladroites ….heureusement que les rires enregistrés les sauvaient !
Seule la petite Janet Jackson, alors 10 ans, a su tirer son épingle du jeu. Chacune de ses apparitions semble très appréciée et sa participation à ces émissions télévisées lui permet de se faire remarquer par le producteur Norman Lear qui, après une audition, l'engagera pour la série Good Times quelques mois plus tard.
Dès le départ, Michael avait préssenti que ces émissions ne seraient pas une bonne idée. Il ne voulait pas y participer et sentait qu'elles n'auraient pas de bonnes répercussions. Pour l'artiste perfectionniste qu'il était, la télévision n'était pas non plus le média idéal. Il évoque cette période et exprime ses sentiments dans son autobographie Moonwalk, en 1988 :
"Vers cette époque, on s'est fourrés dans un pétrin inextricable en acceptant de faire une série d'émissions télévisées pour l'été. Ce fut une erreur stupide et je regrette chaque minute que j'y ai passée.
J'avais adoré le dessin animé télévisé qui avait été fait des Jackson 5, et je m'étais dit " Je suis un personnage de dessin animé ". Mais cette série télévisée, je le sentais, allait faire plus de tort que de bien à notre carrière. C'est la pire chose qui puisse arriver à un artiste de variétés. Je n'arrêtais pas de dire, " Ça va faire dégringoler nos ventes de disques " et les autres disaient : " Mais non, au contraire, c'est de la promo...
Ils se sont plantés complètement. Nous étions habillés avec des costumes ridicules et nous devions jouer des stupidités, avec des rires en boîte. Tout était bidon. Nous n'avions pas le temps de répéter, d'apprendre nos textes et la télé était une nouveauté pour nous. Il fallait créer trois numéros de danse en une seule journée. L'audimat contrôlait notre cote de popularité d'une semaine à l'autre. Je ne referai jamais une chose pareille. Ça ne mène nulle part. Il s'agit principalement d'un phénomène psychologique. Vous débarquez chaque semaine dans la vie des gens et ils commencent à croire qu'ils vous connaissent trop bien. A force de faire les guignols avec des rires préenregistrés pour faire croire qu'il s'agit d'une comédie, votre musique en prend un coup, la crédibilité aussi.. Et quand il faut reprendre sa carrière après une telle surexposition, c'est vraiment difficile d'être pris au sérieux. Le public croit que vous êtes un rigolo, comme dans tous ces sketches minables où une semaine on vous déguise en Père Noël, la semaine suivante, vous êtes le Prince Charmant, et la semaine d'après, on vous déguise en gros lapin blanc.
C'est comme ça qu'on perd son identité dans ce métier : l'image du rocker a disparu. Je ne suis pas un comique. Je ne suis pas un présentateur de spectacles. Je suis un musicien. C'est pour ça que j'ai toujours refusé de participer aux remises d'Oscar et autres récompenses en tant qu'animateur. Cela vaut-il vraiment la peine pour moi d'aller là et de balancer deux ou trois vannes, pour obliger les gens à rire sous prétexte que je suis Michael Jackson, quand je sais pertinemment que je ne suis pas drôle ?
Après notre show télévisé, je me souviens d'avoir joué dans des salles à moitié vides. Cette expérience m'a servi de leçon et j'ai formellement refusé de résigner un contrat avec cette chaîne de télévision par la suite. J'ai expliqué à mon père et à mes frères que nous avions fait une grosse erreur, et ils ont compris mon point de vue. En réalité j'avais eu de mauvais pressentiments avant de faire ce spectacle, mais j'avais fini par tenter le coup parce que tout le monde était persuadé que ça serait une bonne expérience pour nous.
Le problème avec la télé, c'est qu'il faut tout faire en un minimum de temps. On n'a pas le temps de fignoler. Ce sont les horaires qui commandent. Tant pis si on n'est pas content du résultat, il faut passer à autre chose et oublier ce qui est raté. Moi je suis d'un tempérament perfectionniste. J'aime faire les choses le mieux possible. Je veux que les gens entendent et regardent ce que j'ai fait, sachant que j'y ai mis le meilleur de moi-même. Je pense que je dois cette politesse à mon public. Pendant le tournage, je me souviens que l'éclairage était minable, les décors bâclés, et notre chorégraphie était improvisée à la dernière minute. Et pourtant cette émission eut un gros succès. Il y avait un autre programme très populaire sur une chaîne rivale qui passait à la même heure que nous, et nous avons remporté le meilleur taux d'écoute. CBS voulait vraiment nous garder, mais j'avais la certitude que ce show était une erreur. En effet, nos ventes de disques ont diminué à la suite de cela et il a fallu du temps pour réparer les dégâts. Quand on sait qu'on est en train de se tromper, c'est difficile de prendre la décision d'arrêter et de faire confiance au " bon instinct".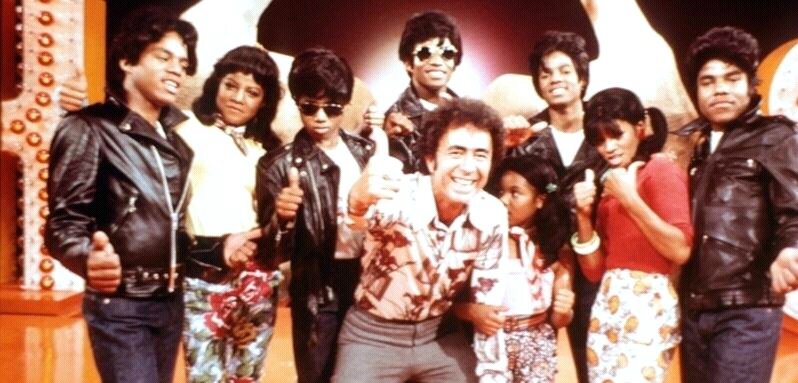 Randy Taraborrelli raconte également dans son livre The Magic, The Madness, The Whole Story que ces shows ont aussi apporté leur lot de problèmes lorsqu'une publicité, annonçant le show du 26 janvier 1977, parue dans TV Guide, a utilisé par mégarde une photo de l'époque des Jackson 5. Retirée rapidement, cela n'a pas empêché Motown de demander non plus 5, mais 20 millions dans un procès où l'ancienne maison de disque du groupe réclamait des dommages et intérêts après le départ des frères chez CBS.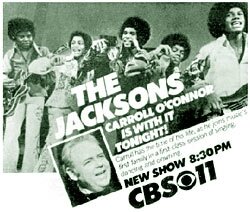 Cette série d'émissions marque cependant un changement dans la carrière de Michael. Là où, du temps des Jackson 5, les nombreuses performances télé servaient à promouvoir la carrière montante du groupe, à partir de 1976, Michael se méfie désormais des demandes de passages télévisés allant même jusqu'à refuser dans un premier temps sa participation à l'émission qui allait propulser sa carrière au sommet, Motown 25 : Yesterday, Today, Forever.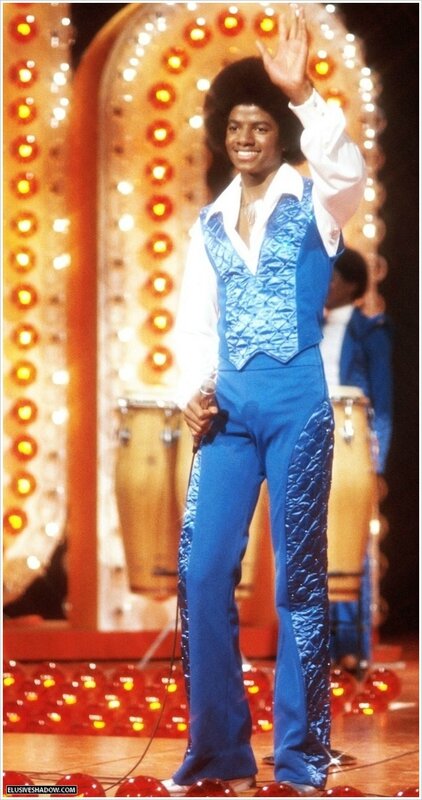 Malgré les critiques que Michael a pu exprimer sur ces shows, ceux-ci montrent à quel point il est toujours un excellent danseur. A dix neuf ans, désormais seul leader vocal du groupe, Michael offre des numéros où, plus que jamais, il se démarque de ses frères. Des gestes de la tête aux doubles tours sur lui-même, Michael, dans son corps d'adulte élancé, exprime sa différence dans des mouvements plus fluides et affutés.
The Jacksons TV Shows offrent également la première preuve télévisuelle de l'ampleur des influences artistiques du futur King Of Pop, allant bien au-delà de James Brown. Ainsi, dans l'épisode 10 (du 23 février 1977), Michael effectue un numéro de claquettes avec les légendaires Nicholas Brothers.
Dans l'épisode 5, il rend hommage à une de ses idoles, Fred Astaire dans une interprétation de They Can't Take That Away from Me (épisode 5 du 19 janvier 1977, à partir de 1:47:38 dans la vidéo ci-dessous).
Et sans oublier cette reprise de Get Happy (épisode 6 du 26 janvier 1977, à 2:11:00 dans la vidéo ci-dessous), dont l'interprétation, en 1950, de Judy Garland (une autre idole de Michael) inspirera, en 1995, la prestation de Dangerous de Michael.
Parmi les prestations désormais célèbres de Michael, on retiendra notamment celle de l'épisode 9, diffusé le 16 février 1977, de Cisco Kid/I Shot The Sheriff.
Le costume que portait Michael pour cette prestation fait d'ailleurs l'objet d'une exposition au Autry Museum de Los Angeles, intitulée « How the West was born by Michael Jackson » où comment Michael a marqué ses contemporains en portant des costumes influencés par l'histoire de l'ouest américain (voir ici)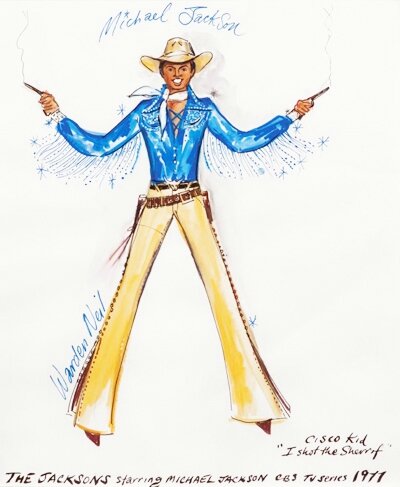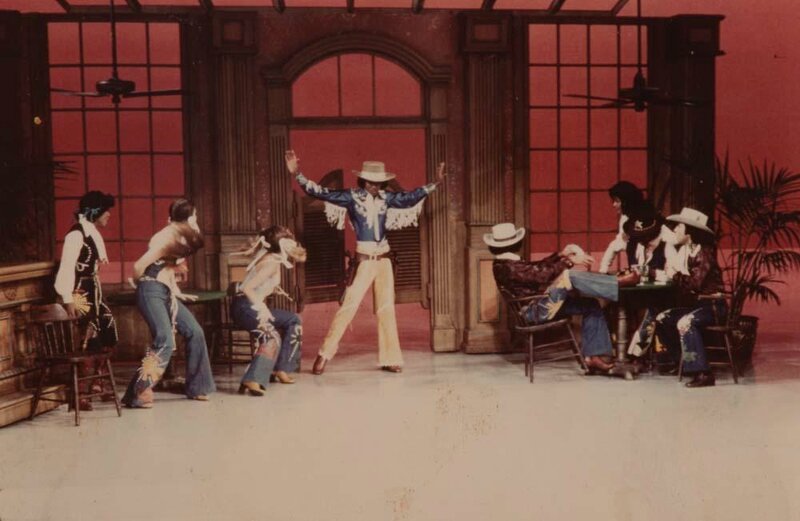 LES COSTUMES
Ce costume, comme la plupart que ceux que portent Michael et ses frères et sœurs lors des shows télévisés, ont été dessinés par Warden Neil. Le designer néo-zélandais dessine également à cette époque la première veste militaire du King Of Pop (pour l'épisode 9) qui, quelques années plus tard, deviendra son look mythique. Warden Neil retrouvera également Michael Jackson sur le tournage de Ghosts, dont il dessine les costumes. Neil évoque ses souvenirs dans une interview au site famousinterview.ca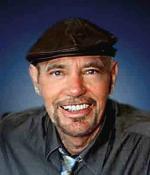 "J'ai travaillé en tant que designer pour Michael et ses frères les Jackson Five, et pour Janet et les deux autres sœurs. Il y avait ce grand show et Michael en était la star. Michael s'est impliqué dans la création des costumes. Il était fasciné. Il avait beaucoup de talent naturel dans différents domaines créatifs. L'un d'eux concernait les costumes. Il avait 19 ans, c'était un jeune homme mais il surpassait tout le monde quand il s'agissait de costumes, de production, de réalisation, de chorégraphies. C'était lui. J'ai eu à faire avec Michael et tout ce qu'il voulait, j'essayais de le satisfaire. C'était ainsi. Un jour, il est venu me voir et il m'a dit : « j'ai eu cette coupure dans un magazine. J'adorerais avoir un costume comme celui-ci. C'était un look militaire des années 1800. Cela ressemblait à un look de la marine militaire. J'ai commencé à faire quelques croquis et il a adoré. J'avais remarqué qu'il adorait le rouge et le noir. Je l'ai donc fait en rouge et noir, et j'ai rajouté des épaulettes, à double boutonnage. (….). Il a vraiment adoré. Je pense que c'était un de ses costumes préférés parmi tous ceux que j'ai fait. Sa première veste militaire est un peu comme mon principal titre de gloire avec Michael. J'ai fait une vidéo pour Michael appelé Ghosts. J'ai été vraiment béni. C'était un de points forts de ma carrière. Cela m'a permis d'être dans la liste "A" des stars".
Retrouvez une interview de Warden Neil ici ainsi que les croquis des costumes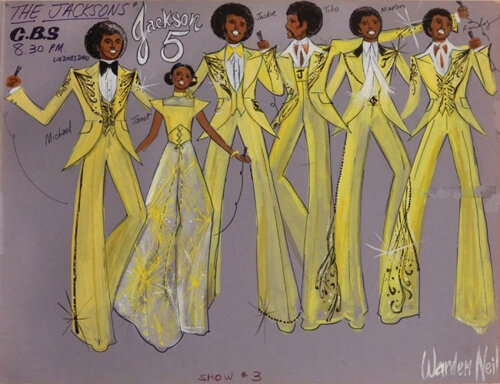 LES EPISODES
- Episode 1 : diffusé le 16 juin 1976. Avec Samuels et Cohen. Invité Spécial : Sonny Bono.
Les performances :
"Forever Came Today"
"Love Will Keep Us Together"
"More Than You Know"/"Am I Blue?"/"For Once in My Life"/ "Try a Little Tenderness"
"Steppin' Out with My Baby"
"Dancing Machine"
- Episode 2 : diffusé le 23 juin 1976. Avec Samuels et Cohen. Invitée spéciale : Mackenzie Phillips
Les performances :
"(You Were Made) Especially For Me"
"Do The Fonz"
"A Little Bit Country, A Little Bit Rock and Roll"/"Deep Purple"
"Convoy"
"Junkfood Junkie"
"Ben"
"Goin' Back to Indiana"
- Episode 3 : diffusé le 30 juin 1976. Avec Samuels et Cohen. Invité spécial : Ed McMahon
Les performances :
"Rockin' Robin"
"Flat Foot Floogie"
"World of Sunshine"
"Save The Bones for Henry Jones"
"The Love You Save"
- Episode 4 : diffusé le 07 juillet 1976. Avec Samuels et Cohen. Invité spécial : Joey Bishop
Les performances :
"ABC" "Fever"
"I Got You Babe"
"Down by the Old Mill Stream"
"Never Can Say Goodbye"
- Episode 5 : diffusé le 19 janvier 1977. Invité spécial : Redd Foxx
Les performances :
"Enjoy Yourself"
"They Can't Take That Away from Me"/"Puttin' on the Ritz"
"Blues Away"
"Bei Mir Bist Du Schön (Means You're Grand)"
"Keep on Dancing"
- Episode 6 : diffusé le 26 janvier 1977. Invité spécial : Carroll O'Connor
Les performances :
"Hum Along and Dance"
"Get Happy"/"I Got Rhythm"
"I Got You Babe"
"Coconut"
"I Let a Song Go Out of My Heart"/"Don't Get Around Much Anymore"/"Caravan"/"Take the "A" Train"
"Show You the Way to Go"
Episodes 1 à 6
- Episode 7 : diffusé le 2 février 1977. Invités spéciaux : George Miller, Dom DeLuise et Muhammed Ali
Les performances :
"Moving Violation"
"That's the Way (I Like It)"
"Style of Life"
"Steppin' Out"
"Hello, Dolly!"
"Life of the Party"
- Episode 8 : diffusé le 9 février 1977. Invitée spéciale : Betty White
Les performances :
"Get It Together"
"Chattanooga Shoe Shine Boy"
"Tie a Yellow Ribbon Round the Ole Oak Tree"
"Dreamer"
"Opus No. 1"
"Just a Little Bit of You"
- Episode 9 : diffusé le 16 février 1977. Invités spéciaux : Georgia Engel et David Letterman
Les performances :
"Sugar Daddy"
"Cisco Kid"/"I Shot the Sheriff"
"One"
"Ben"
"I Am Love"
- Episode 10 : diffusé le 23 février 1977. Invités spéciaux : John Byner et les Nicholas Brothers
Les performances :
"What You Don't Know Won't Hurt You"
"Midnight at the Oasis"
"Get Ready"
"Good Times"
"I Can't Quit Your Love"
- Episode 11 : diffusé le 2 mars 1977. Invitée spéciale : Lynda Carter
Les performances :
"Think Happy"
"On The Good Ship Lollipop"
"Papa Was a Rollin' Stone"
"Thank God I'm a Country Boy"
"Living Together"
"I'll Be There"
- Episode 12 : diffusé le 9 mars 1977. Invités spéciaux : Tim Conway et David Letterman
Les performances :
"Dancing Machine"
"Behind Closed Doors"
"Yes Sir, That's My Baby"
"I'm Going To Jackson"
"Flat Foot Floogie"
"World of Sunshine"
"Body Language"
Episodes 7 à 12
Voir également les articles ici et ici
Sources: Wikipedia/mjtunes.com/tvparty.com/jpanafrican.com/michaeljacksonstyle.fashionfollower.com