En août 1984, Michael est à Orlando, en Floride, entre deux dates du Victory Tour, et décide de faire un tour en ballon à air chaud. Il fait appel à Joseph Kittinger, ancien pilote américain de l'US Air Force, devenu célèbre pour sa participation au projet Excelsior, au cours duquel il établit le record du plus haut saut en parachute, d'un ballon, record qu'il détiendra durant 52 ans. A cette époque Joe Kittinger venait également de terminer, avec succès, la première traversée en solitaire de l'Atlantique en ballon à gaz et était manager de Rosie O'Grady's Flying Circus, une entreprise spécialisée de voyages en ballons.
Après la disparition de Michael, Joe a dévoilé qu'il avait fait cinq voyages en ballon avec le King of Pop. Il explique que "c'était un plaisir de transporter Michael. C'était quelqu'un de calme, discret mais un vrai gentleman. Il restait dans son van jusqu'à ce que le ballon soit prêt à décoller. Dès que c'était prêt, il arrivait et nous décollions. Il voulait rester loin des gens". Au retour, c'était le même rituel. Il disait à Joe : "Joe, dès que nous atterrirons, je me sauve". Et il grimpait dans sa voiture et repartait.
Une photo du vol était parue dans le magazine People Extra de Novembre 1984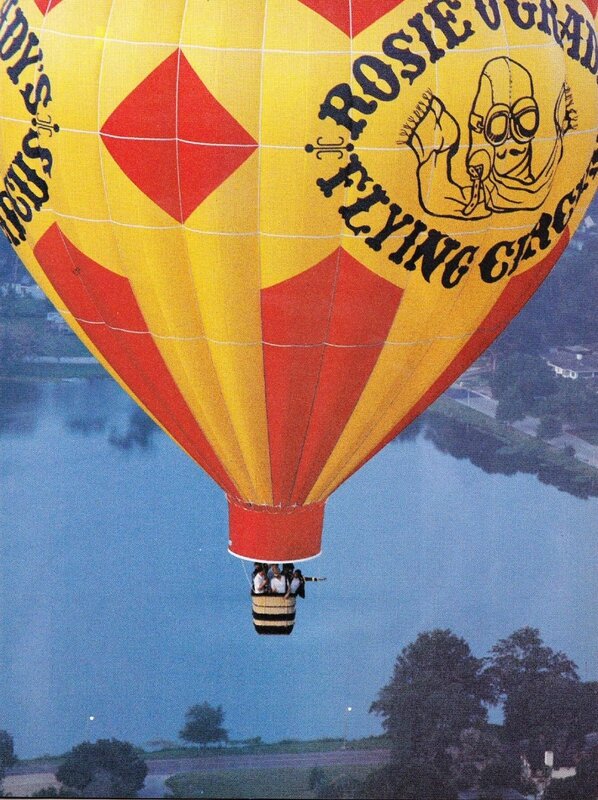 Joe Kittinger répertoriait tous ses voyages dans son carnet personnel et le dernier voyage de Michael avec Joe est donc celui de ce 23 août 1984, d'une durée d'une heure et demi.
En quittant le ballon, le manager de Michael s'est approché et a dit à Joe que Michael aimerait faire une photo avec lui. Une semaine plus tard, il a reçu la photo encadrée et dédicacée "Love Michael Jackson Always, To Joe".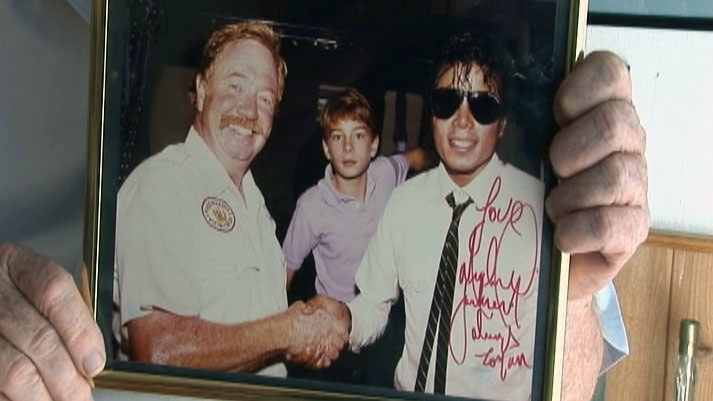 Joe raconte que lors d'un voyage, Michael a interprété Up Up And Away, un succès des 5th Dimension de 1967, pour amuser ceux qui l'accompagnaient ….une chanson tout à fait dans le thème !
Kittinger essayait du mieux qu'il pouvait de conserver l'intimité de la star mais parfois, c'était impossible. Ainsi un soir, des fans l'ont reconnu et une centaine de personnes l'ont rapidement entouré. Michael s'est arrêté et a signé tous les autographes qu'on lui réclamait. "Il était patient et avait de la considération pour son public" déclare Kittinger.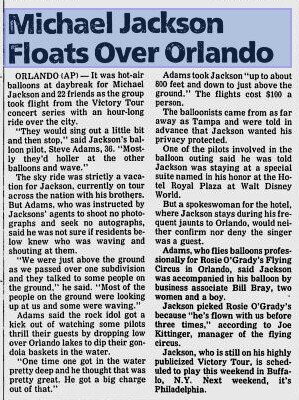 Article de l'Ocala Star-Banner du 24 août 1984
Le peintre et pilote de ballon Roger Bansemer évoque également un vol de Michael Jackson en octobre 1984. Emmanuel Lewis, qui accompagnait Michael partout en cette année 1984, faisait partie du voyage ainsi que certaines personnes de son entourage dont son manager, son garde du corps, son cuisinier, … Au total sept ballons ont pris leur envol.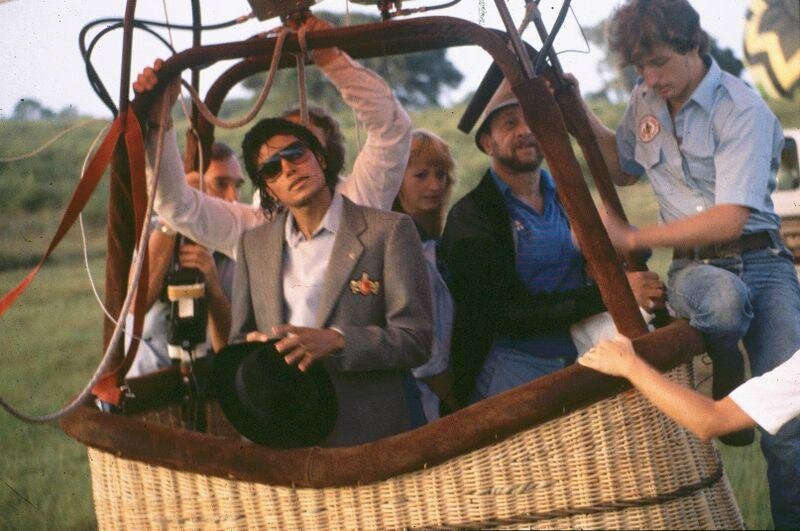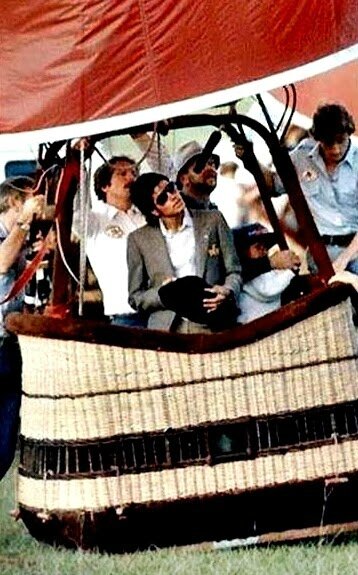 "Nous étions tenus au secret. Nous ne devions pas dire que nous allions à Orlando pour voler avec Michael Jackson et je crois que tout le monde a respecté cela. Nous hésitions même à prendre des photos", explique Bansemer au tampabay.com en 2009.
Bansemer n'était pas dans le même ballon que Michael, mais il se trouvait avec son manager. "A un moment, nous survolions le parc aquatique Wet' N Wild et je l'ai signalé à son manager qui m'a répondu que Michael l'avait réservé entièrement la veille pour pouvoir en profiter tranquillement". (voir ci-dessous)
"Nous volions assez bas et nous sommes passés au dessus d'une école élémentaire. Les enfants jouaient dans la cour et Michael a commencé à chanter pour eux. Nous n'étions pas dans le même ballon, mais on l'entendait très bien. Les enfants n'avaient aucune idée de qui survolait l'école. Qui aurait pu imaginer que c'était Michael Jackson ? Nous étions suffisamment haut pour qu'ils ne le reconnaissent pas".
Vidéo rapide du vol à partir de 0:19 dans la vidéo ci-dessous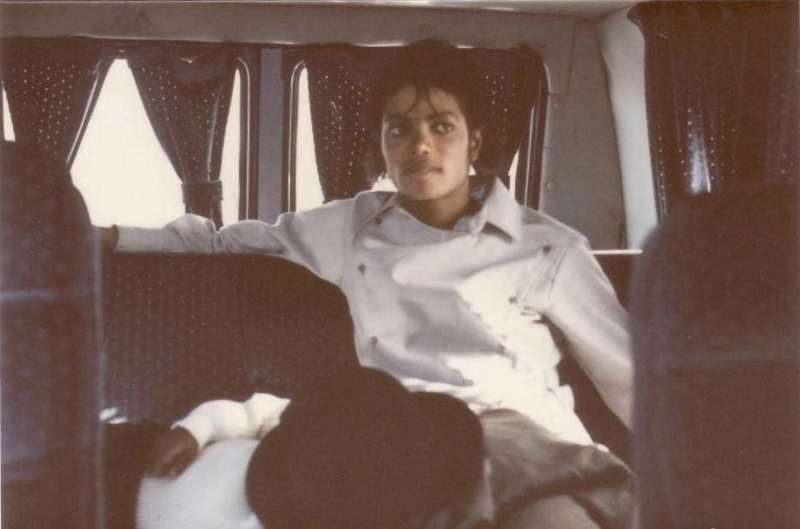 Michael dans sa voiture avec Emmanuel Lewis après le vol
Michael avait donc réservé le Wet'N Wild Park, un parc aquatique situé à Orlando, en octobre 1984. Les photos ci-dessous datent probablement de cette époque.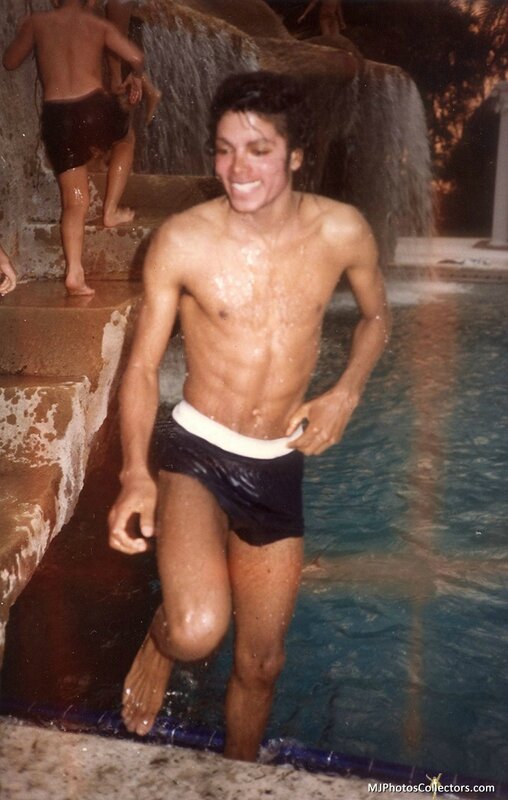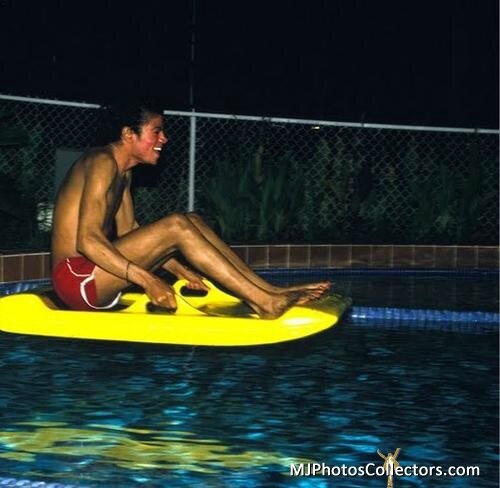 Sources: cartasparamichael.blogspot.fr/growingbolder.com/benniebos.com