Il n'est parfois pas nécessaire de faire des milliers de kilomètres pour partir sur les traces de Michael Jackson ou rencontrer certaines personnes qui ont fait partie de sa vie, de sa carrière et les entendre parler simplement de lui.
John Isaac, le photographe de Michael Jackson durant la période HIStory, était de passage à Paris, entre le 4 et le 6 juin 2015 à l'occasion de sa première exposition en France organisée par la galerie By Chatel, située rue de Tournelles, dans le troisième arrondissement de la capitale.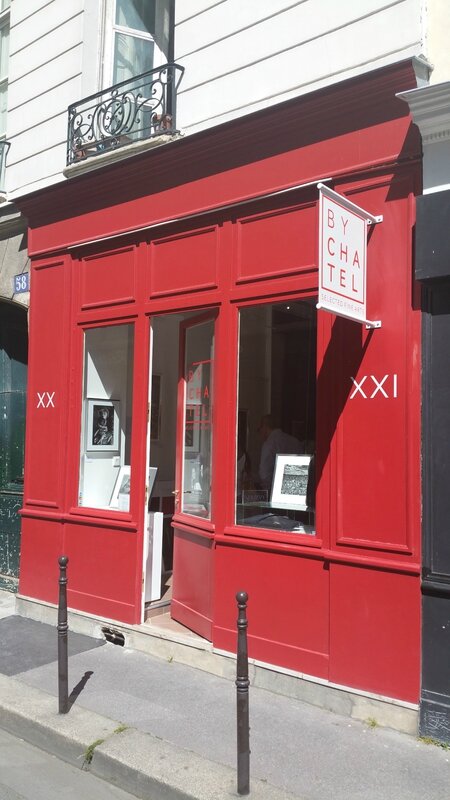 Photographe indo-américain renommé et primé, au service des Nations Unies et de l'Unicef (notamment aux côtés de l'actrice Audrey Hepburn, durant cinq ans) pendant plus de quarante ans, John Isaac a assisté à de nombreux évènements historiques. Ses clichés reflètent ainsi les plus grandes souffrances de notre monde, de la famine en Ethiopie au Génocide du Rwanda, en passant par la guerre en Bosnie. Il se consacre désormais à la photographie de voyage et de la vie animale et sauvage.
"Be my eyes and show me what I can't see"
Dans le milieu des années 1990, Michael Jackson demande à rencontrer John Isaac qui deviendra son photographe lors de la tournée HIStory. "Sois mes yeux et montre moi ce que je ne peux pas voir" : tel sera l'objectif de John durant ces moments passés avec Michael.
Ayant eu connaissance de cette exposition, j'entre en contact avec le propriétaire de la galerie qui me propose un rendez-vous avec John Isaac le samedi 3 juin. Je me rends donc à la galerie en compagnie de deux amis, Lidwine et Richard, afin de rencontrer celui qui a non seulement suivi Michael lors de tous les concerts du HIStory tour mais qui a également eu le privilège de photographier Prince, le premier enfant du King Of Pop.
Lorsque nous arrivons devant la galerie, John est déjà présent, entouré de quatre personnes, qui nous l'apprendrons bien vite, sont également des fans de Michael. Trois d'entre eux sont venus spécialement de Munich (Allemagne) pour le rencontrer.
John nous accueille chaleureusement et se présente. Nous lui expliquons que nous sommes également des fans de Michael Jackson et il nous met rapidement à l'aise en relatant ses souvenirs avec Michael : le coup de téléphone qu'il a reçu un jour avec une petite voix à l'autre bout du fil lui indiquant que c'était Michael Jackson et auquel il a raccroché pensant à une blague. Les visites de Michael dans les orphelinats et les hôpitaux pour enfants, des moments que la star affectionnait particulièrement. La centaine de concerts à suivre Michael à travers le monde et finalement les paroles de Bob Jones à la fin du HIStory tour, lui conseillant de partir car Michael n'était entouré que de mauvaises personnes.
John Isaac évoque surtout un projet qui lui tenait particulièrement à cœur, un projet sur lequel Michael souhaitait travailler avec lui : un livre de poèmes, écrits par Michael, et de photos d'enfants, prises par John au cours de leurs périples. Il n'a malheureusement jamais pu se concrétiser mais le photographe ne perd pas espoir, qu'un jour, une fois les questions de droits des photos résolues avec la succession de Michael Jackson, il puisse rendre hommage à Michael en publiant cet ouvrage. Outre l'émotion qui nous envahit, on devine alors que nombre de photos inédites dorment dans les coffres de John !
Pendant que nous admirons les photos exposées, toutes aussi superbes les unes que les autres, le propriétaire de la galerie, Bernard Yves Chatel, vient discuter avec nous pour évoquer l'expérience de John, qui est aussi un de ses amis. Il nous apprend qu'en plus d'avoir fait les premières photos officielles de Prince, le fils de Michael, à Neverland, John était présent au moment de la naissance de celui-ci. Il raconte que la livraison, par le photographe lui-même, des photos au magazine américain OK !, dont les bénéfices ont été intégralement reversés à la fondation Heal The World et une autre association que Michael soutenait, la Make-a-Wish Foundation, a obligé John au secret le plus total ….c'est dire à quel point Michael faisait confiance à cet homme. Une confiance que, semble-t-il, Michael a souhaité réitérer puisqu'il aurait contacté John en 2009 pour qu'il soit son photographe pour les concerts This Is It prévus à Londres, une offre que John a refusée.
La galerie n'a pas souhaité mettre trop en avant la période que John a passée auprès de Michael. Seuls trois clichés concernant le King of Pop sont présentés aux amateurs : la célèbre photo de John et Michael, une photo de répétitions du HIStory Tour à Los Angeles en 1997 et un cliché de Michael sur scène lors de sa performance de Billie Jean.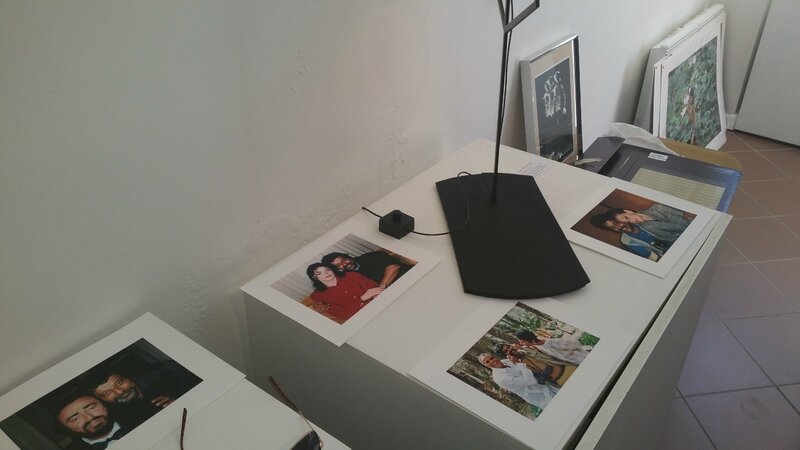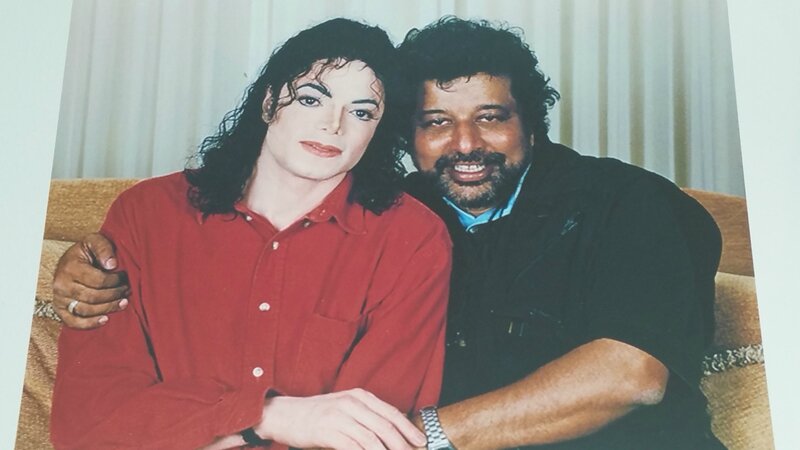 A ma question sur le fait de ne pas avoir exposée la photo préférée de John concernant Michael, celle où il est en Afrique du Sud entouré d'enfants, monsieur Chatel explique que cette exposition se veut comme une large rétrospective de la carrière du photographe …….
Après quelques photos et une demande d'autographe sur, justement, des photos de Michael serrant des enfants dans ses bras, nous quittons la galerie.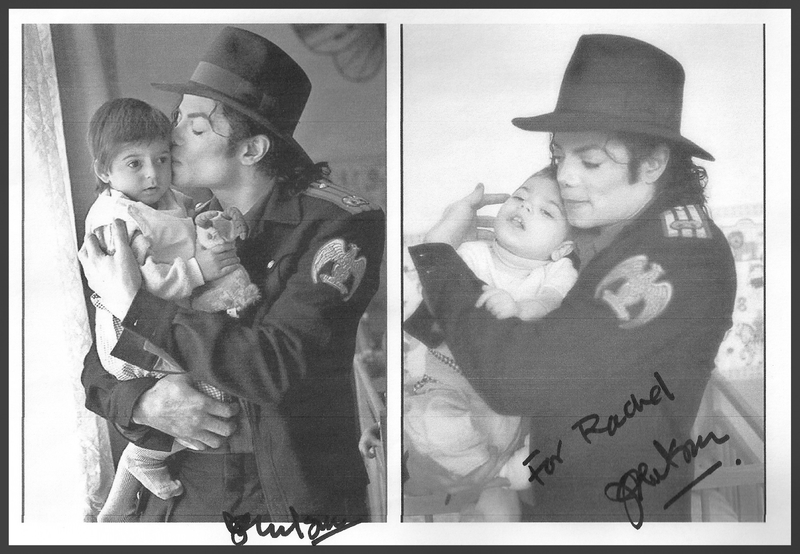 John Isaac est un grand monsieur, ouvert, sympathique et surtout très humble. Il a voyagé à travers le monde, est un photographe récompensé à plusieurs reprises, a réalisé des clichés magnifiques désormais exposés et pourtant il n'hésite pas à vous poser des questions sur vous, ce que vous faites. C'est un homme très simple, parti de rien, très proche du public, et qui malgré son âge avancé, vit sa passion comme au premier jour. Il n'y a rien d'étonnant à ce que Michael Jackson ait apprécié cet homme, qui lui ressemble à bien des égards. John considérait Michael comme un ami. Il admirait l'artiste et l'homme et avaient tous les deux un lien en commun: l'amour des enfants.
Il a été très touché que les fans viennent jusqu'à lui pour l'entendre partager ses souvenirs. "J'ai l'impression d'être une star" nous a-t-il dit….mais oui Mr Isaac, vous en êtes une et merci d'avoir été là pour Michael. Nous continuerons de faire vivre son œuvre, comme vous nous l'avez demandé.
Exposition de John Isaac
Du 13 mai au 14 juillet 2015
Galerie By Chatel Selected Fine Arts (page facebook)
58 rue des Tournelles
75003 Paris
Ci-dessous une vidéo où, il y a quelques années, John parle de son travail avec Michael