Larry Nimmer travaille dans la réalisation de films et de projets vidéo depuis 1975. A la fois, producteur, réalisateur, caméraman, il a été récompensé de plusieurs Emmys (prix honorant les meilleurs émissions et professionnels de la télévision américaine) pour des documentaires télé. En 2005, les avocats défendant Michael Jackson dans son procès contre la famille Arvizo font appel à lui pour réaliser un film destiné à être diffusé lors du procès, visant à montrer la réelle personnalité de Michael et l'univers dans lequel il évolue en privé. Larry Nimmer s'est alors vu accorder un accès privilégié à Neverland, la propriété de la star.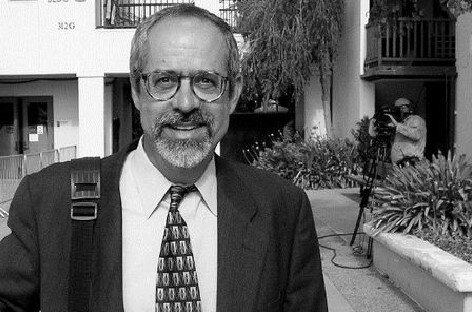 The Untold Story of Neverland, co-produit avec Tom mesereau, l'avocat de Michael Jackson, est un documentaire de plus de 45 minutes qui va au-delà de ces images à Neverland. Larry Nimmer revient sur le raid mené au ranch par la police en 2003, s'intéresse à la personnalité des accusateurs de Michael et à travers des images coupées du documentaire de Martin Bashir, les témoignages de Tom Mesereau et d'un des jurés au procès, montre comment cette affaire n'avait que pour seul but de détruire Michael Jackson.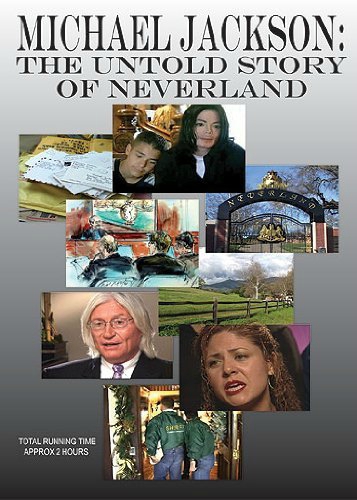 Réalisé en anglais, le documentaire de Larry Nimmer peut être commandé sur son site ou sur amazon (attention DVD de zone 1 !)
Pour plus de fluidité en voici sa présentation en cinq parties.
Dans cette première partie Larry Nimmer présente son documentaire et explique comment il a été embauché par les avocats de Michael en 2005 pour réaliser un film de deux heures sur Neverland vu de l'intérieur. Larry viendra à la barre, pendant deux jours, lors du procès pour présenter ce film. Lorsqu'il a accepté le contrat avec les avocats de la défense de Michael, Larry ne savait pas si Michael était innocent ou coupable mais cette expérience lui a ouvert les yeux, à la fois sur les problèmes engendrés par la célébrité, mais aussi sur certains côtés dangereux de la justice américaine….. et sur la manipulation des médias.
Larry Nimmer évoque les sentiments incertains qui l'ont habité en tant que père de deux enfants mais souhaite partager ce qu'il a appris de Michael Jackson durant les moments passés à Neverland et lors du procès, a savoir un homme qui a gardé son esprit enfantin et innocent.
Au cours de ce documentaire, seront notamment diffusées des images de la perquisition de 2003, une interview de Tom Mesereau et de Paul Rodriguez, un des jurés du procès, des images de l'interrogatoire de Gavin Arvizo, et des extraits coupés du documentaire de Martin Bashir.
Le documentaire commence avec des images de la perquisition. Le jury a vu ces images où les officiers de police sont prêts à dégainer leur arme à chaque ouverture de porte.
"Je n'ai jamais vu une affaire où 70 policiers étaient nécessaires pour une perquisition. Ils voulaient donner l'impression que Michael Jackson était quelqu'un de dangereux (….). Ils voulaient créer la plus grosse affaire de l'histoire", indique Tom Mesereau.
Paul Rodriguez, l'un des jurés, explique que le documentaire de Bashir voulait faire admettre à Michael qu'il faisait quelque chose de mal et tout est filmé dans ce sens.
Larry Nimmer revient sur les rapports entre Michael et son père, cette enfance qui lui a tant manquée et sa carrière étonnante qui lui a parfois fait avoir des comportements hors-normes.
Contacté par Bob Singer, un avocat de longue date de Michael, il a été demandé à Larry Nimmer, après avoir été avisé des accusions portées à l'encontre de la star, de filmer ce qu'était Neverland, ce que voyaient les visiteurs lors d'une visite typique. Comme les jurés ne pouvaient pas se rendre à Neverland pour visiter les lieux, Larry Nimmer a été chargé d'amener Neverland dans la salle de procès.
"Je me sentais comme un gamin dans un magasin de bonbons", explique Nimmer en parlant du ranch. Les seuls endroits où il n'a pas été autorisé à entrer étaient le studio d'enregistrement de Michael, son bureau personnel et la chambre des trois enfants de Michael, des endroits que l'on voit dans la vidéo de la perquisition de la police. Mais la présence de Prince, Paris et Blanket était bien là : on aperçoit notamment un tableau avec un petit mot exprimant l'amour de Paris pour son père : "I love you Daddy, so much more than that get well, daddy".
Il y a beaucoup de statues et de mannequins à Neverland et certains d'entre eux sont devenus sujets à débat lors du procès : certaines statues exhibaient la nudité ! Dans le documentaire de Bashir Michael explique la présence des mannequins par sa solitude extrême.
Tom Mesereau explique le côté manipulateur de Martin Bashir dans son documentaire Living With Michael Jackson. "Il lui a fait croire que ce serait un documentaire positif et Michael lui a fait confiance, parce qu'il avait notamment réalisé celui sur la Princesse Diana que Michael adorait (…) Et le fait qu'il avait réalisé une biographie sur elle l'a fortement influencé dans sa décision. Mais c'est la plus grosse erreur qu'il ait faite. Il ne s'attendait pas à ce que Bashir a produit". La défense a déclaré que ce documentaire accentuait le côté "bête de foire" de Michael, un côté largement exploité par les médias. Des rumeurs qui, au cours des années, ont beaucoup blessé la star: "Si [ce genre de rumeurs] fait mal ? … Je suis un être humain !" déclare Michael face à Martin Bashir.
Tom Mesereau ajoute que les médias s'emparent facilement des actes des célébrités, qui ne sont jamais laissées en paix.
Larry Nimmer revient sur l'origine de la rencontre avec Gavin Arvizo et comment sa relation avec Michael l'a complètement guéri de son cancer. Le garçon a été invité, avec sa famille, à Neverland, ce lieu que Michael avait construit pour les enfants dans son cas. Mais la famille Arvizo a commencé à tirer profit de sa relation avec Michael. "Il est apparu lors du procès que les Arvizo n'étaient pas aussi innocents qu'ils voulaient le laisser paraitre". Larry Nimmer évoque les fausses accusations de Janet Arvizo, la mère de Gavin, quelques années avant l'affaire contre MJ, lors d'une arrestation pour vol, sur le parking d'un centre commercial.
La vidéo où Janet Arvizo explique que Michael les a toujours soutenus est diffusée. Au procès, cette dernière indique qu'elle a été forcée à faire cette déclaration et que tout avait été écrit. Grâce à un outake de cette vidéo où Janet, pensant ne pas être enregistrée, prend la main de son fils et demande au réalisateur de filmer comme Bashir l'avait fait, Larry Nimmer montre que rien n'a été fait sous la contrainte. "Après l'avoir vu plusieurs fois, nous avons compris que rien n'était écrit", déclare Paul Rodriguez, le juré.
Suivent les images de l'interrogatoire de Gavin Arvizo par le sheriff : les jurés n'ont pas été convaincus lorsqu'ils ont vu ces images : "il était nerveux, anxieux et il ne se comportait pas comme quelqu'un qui avait été abusé. On aurait dit quelqu'un qui s'amusait à tourner une vidéo. On avait l'impression que la police attendait qu'il dise ce qu'elle avait envie d'entendre", indique Paul Rodriguez. Et l'on voit bien un des officier de police orienter Gavin dans son témoignage : "Michael Jackson a mal agi, Michael Jackson a mal agi avec toi, avec ta mère, avec ses amis, avec ceux qui travaillent pour lui ".
Nimmer revient aussi sur le fait que la famille Arvizo a fait appel à d'autres célébrités pour obtenir de l'aide et de l'argent et notamment Chris Tucker et Jay Leno. Gavin a passé presque deux semaines sur le tournage de Rush Hours, à Las Vegas, avec Tucker, alors que celui-ci ne l'avait invité que pour une journée.
Nimmer raconte comment la famille Arvizo a commencé à prendre ses aises à Neverland. Ils y vivaient même quand Michael n'y était pas, avaient accès à toutes les parties, dépensaient son argent, utilisaient ses quartiers privés, buvaient de l'alcool, et étaient devenus grossiers avec les employés du ranch.
"La famille a commencé à lancer ces accusations quand ils ont réalisé que Michael les rejetait et allait leur demander de quitter Neverland", indique Tom Meserau.
Les Arvizo prennent alors contact avec Larry Feldman, l'avocat qui avait obtenu l'accord de 20 millions de dollars dans l'affaire Chandler en 1993, qui les envoie vers le même psychologue qui avait vu Jordie Chandler. Peu de temps après, Feldman et le psychologue ont rapporté à la police de Santa Barbara que Gavin Arvizo déclarait avoir été abusé par Michael Jackson.
Il n'en a pas fallu plus à Sneddon pour s'emparer de l'affaire. Depuis la première accusation, dix ans plus tôt, il souhaitait faire tomber la star et avait même créé un site internet pour le département de la police visant à récolter des informations sur Michael Jackson. "J'ai senti que c'était quelqu'un de très vindicatif", déclare Paul Rodriguez à son sujet.
"Lorsqu'on regarde cette vidéo [de l'audition de Gavin Arvizo], on se rend compte que ces hommes tirent des conclusions sans réaliser aucune enquête. C'était évident pour nous et pour le jury également", explique Mesereau. (…) "Nous avons montré que ce jeune homme prenait des cours de théâtre, qu'il voulait être comédien, être célèbre. Il y avait tellement de choses perturbantes dans cette vidéo".
Le documentaire montre comment la défense a démonté les arguments selon lesquels la famille Arvizo était prisonnière à Neverland alors même qu'elle utilisait la limousine de Michael et son chauffeur pour aller faire du shopping ou d'autres loisirs. Ils auraient également été privés de la notion de temps bien que le ranch regorge d'horloges en tout genre, à l'intérieur de la maison comme dans le parc.
Quant au lieu où résidait la famille, il était loin d'être dangereux. La famille était hébergée dans le pavillon des invités, dans les chambres utilisées par Marlon Brando ou Elizabeth Taylor lorsqu'ils séjournaient au ranch. Un lieu que Michael Jackson lui-même a occupé après la perquisition de la police.
Retour sur l'affaire Chandler avec la diffusion du documentaire de Bashir et les explications de Michael sur le paiement à la famille : "Je ne voulais pas d'un procès à la O. J. Simpson".
Geraldine Hughes (auteur du livre Redemption), qui travaillait à l'époque comme secrétaire pour l'avocat des Chandler, a déclaré que les accusations ont aussi été fabriquées. Elle assure en avoir été témoin.
Le refus de Michael d'aider le père de Jordie Chandler à financer son film a mené ce dernier à l'accuser d'abus sexuels sur son fils. Selon Nimmer, le fait que Michael ai réglé cette affaire par un accord financier a ouvert la porte à d'autres plaintes potentielles.
"La seule chose dont Michael est coupable c'est d'être resté un enfant innocent", poursuit Larry Nimmer.
Les médias ont joué un rôle important dans cette affaire. Ils ont fait de ce procès du sensationnalisme, ne pensant qu'à gagner de l'argent au lieu de dire la vérité.
L'Inspiration de Michael vient de son côté enfantin qu'il a toujours conservé. Les enfants l'inspirent. Et les fans sont inspirés par Michael partout dans le monde. Larry Nimmer a pu le constater lors d'une fête célébrant le verdict, organisée à Las Vegas, en 2005.
Quatre ans après ce procès, Michael disparait. Le stress de ces longs mois d'audiences, les critiques constantes ont sans aucun doute contribué à cet évènement tragique du 25 juin 2009.
Lors de l'hommage rendu au Staple Center le 7 juillet 2009, une dernière pièce de cette "histoire secrète de Neverland "s'ajoute alors, de la bouche de sa fille Paris, 11 ans, qui parle pour la première fois devant les caméras, celle d'un père aimant, "du meilleur papa que l'on puisse imaginer".
Larry Nimmer a passé trois semaines dans le ranch de Neverland pour réaliser le film présenté au procès. Il y reviendra, en simple visiteur, en 2011, invité par Tom Barrack.
Il est bien dommage que ce documentaire n'ai jamais pu être diffusé à la télévision. Il aurait sans nul doute ouvert les yeux à beaucoup qui continuent de croire ce que disent les médias.
Le long et douloureux procès de 2005 aboutira à l'INNOCENCE de Michael. Le travail extraordinaire de Tom Mesereau et de son équipe, qui ont toujours cru en Michael, et le documentaire de Larry Nimmer permettront de disculper Michael totalement de tous les chefs d'accusations.
Mais ce procès lui a malheureusement coûté la vie…..
Retrouvez Larry Nimmer dans une interview pour le numéro 5 du magazine Invincible où il revient sur son séjour à Neverland en 2005.