Jeffrey Henson Scales est un photographe originaire de San Francisco.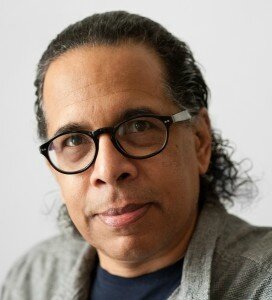 A l'âge de 11 ans, il reçoit son premier appareil photo de son père. Deux ans plus tard, il photographie les Oakland Black Panthers. Les militants politiques pour les droits civiques des années 1960, comme Stokely Carmichael, Bobby Seale et Eldridge Cleaver seront alors ses sujets de prédilection pour ses photos. A l'âge de 14 ans, il est publié dans Time Magazine. A la fin des années 70, Scales devient le manager de la chanteuse Minnie Riperton, mais il continue de prendre des photos. Il lui arrivait alors de les transformer en cartes postales qu'il envoyait à des amis et ou à des connaissances du monde de la musique, comme ce fut le cas avec Tony Lane, un directeur artistique chez Epic . Ce dernier aimait tellement ce que faisait Scales qu'il lui propose, en 1978, de réaliser les photos pour un album, celui des Jackson. Le groupe est alors en studio et travaille sur l'album Destiny, leur troisième opus chez Epic. Deux photoshoots ont lieu, les premières sessions commerciales du photographe, qui demande alors à travailler avec deux de ses amies, Angela et Margaret.
La première session a lieu dans un studio photos de Beverly Hills et donne lieu à des portraits, pour la plupart en couleur.....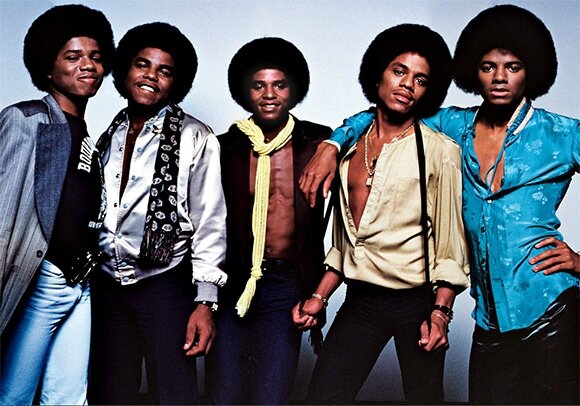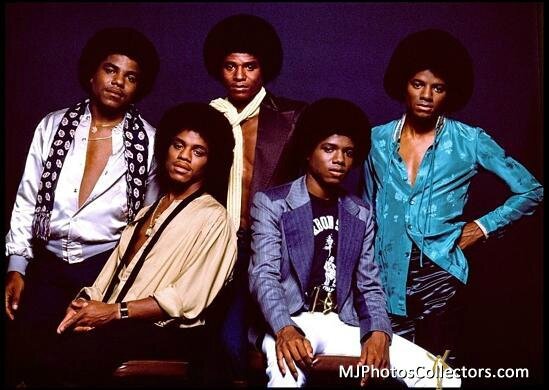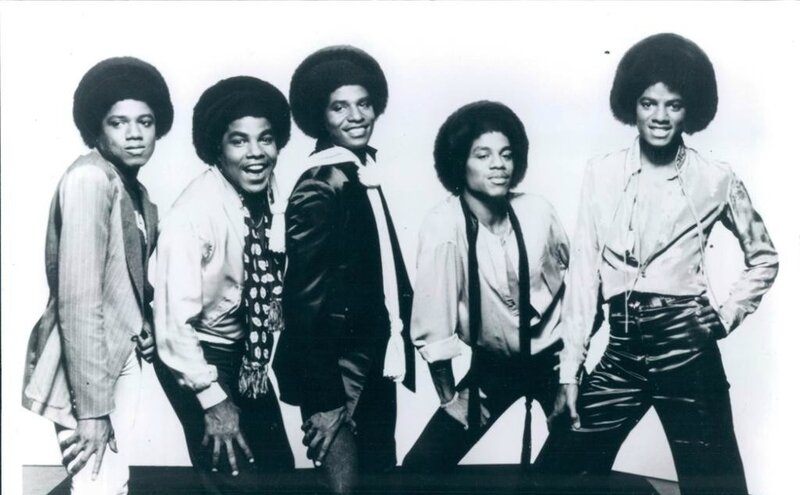 ... que l'on retrouvera sur le 45 tours Shake Your Body (Down To The Ground) et dans le programme du Destiny Tour.
La deuxième série de photos a eu lieu aux Record Plant Studios, où le groupe travaille sur le mixage de l'album. Des photos des frères ont été prises en studios….
…. Mais Jeffrey Scales photographie aussi individuellement Michael, des photos fascinantes ,en noir et blanc, d'un Michael Jackson de tout juste 20 ans, déjà une star avec ses frères, et à l'aube d'une renommée planétaire. Ces portraits individuels de Michael Jackson montrent, avec le recul du temps, un adolescent à un carrefour de sa vie avec une présence incroyable bien que pleine de tendresse et de timidité.
"C'étaient fascinant de travailler avec eux [les cinq frères]" se souvient Scales. "Quand vous pressiez le bouton "on", ils vous montraient une facette inconnue".
Le photographe savait également mettre le bouton sur "off" comme il l'a fait délibérément avec Michael. Il savait pourtant que les images ne seraient pas utilisées pour l'album. " Comme pour tout contrat commercial, vous faites les photos que le client a besoin et ensuite vous avez envie de faire un travail personnel", explique Jeffrey Scales.
C'est ainsi que ces photos, dévoilées en 2009 par le New York Times, sont nées. "Quand je regarde ces vieilles photos aujourd'hui, la lumière dans ses yeux à cette époque était remarquable. Il devait avoir 20 ans quand je les ai prises, il avait été une star toute sa vie mais la toxicité de la célébrité moderne n'avait pas encore eu d'emprise sur lui. Il était fascinant à voir", déclarait le photographe sur son tumblr personnel.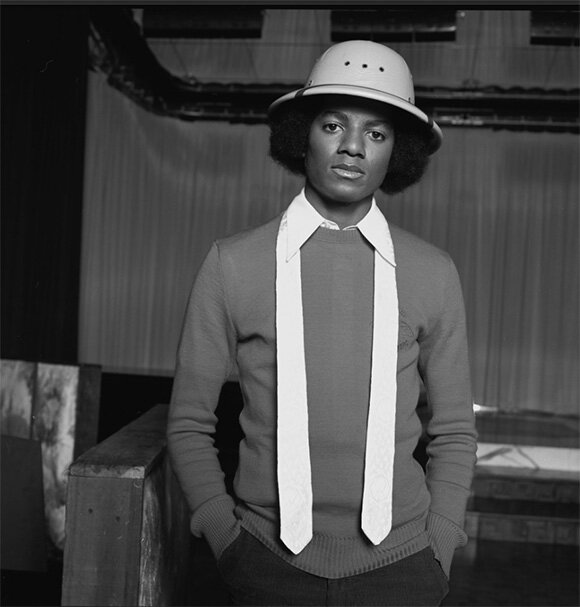 "J'apprécierai toujours ces sessions avec Michael et ses frères, ainsi que le soutien que Tony Lane, et Epic Records m'ont apporté à l'époque. J'étais un très jeune artiste, et malgré mon inexpérience, ils m'ont fait confiance durant ces premières années".
Depuis ces photos, Jeffrey Scales a réalisé une carrière étonnante. Dès 1979, il devient le rédacteur en chef photo du L.A. Weekly. Il a passé plus de quarante ans comme photographe documentaire de la communauté afro-américaine et son travail a été exposé dans des musées à travers les Etats-Unis et l'Europe. Il est aujourd'hui co-propriétaire de HSP Archive, regroupant, sous licence, toutes ses photos et les peintures de sa femme et de l'entreprise multimédia Henson Scales Productions, basée à Harlem (New York).
Sources: lens.blogs.nytimes.com/jeffreyscales.tumblr.com/theharlow.net