Andrew Wyeth (1917-2009) est un des peintres américains réalistes les plus connus du XXème siècle.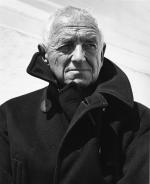 Issu d'une famille d'artistes renommés – son père est l'artiste N.C. Wyeth, un des principaux illustrateurs de son époque – il a peint la plupart de ses œuvres dans son studio de Chadds Ford, une petite ville de Pennsylvannie au sud ouest de Philadelphie. Son œuvre la plus célèbre est Christina's World, réalisée en 1948, exposée au Museum of Modern Art de New York.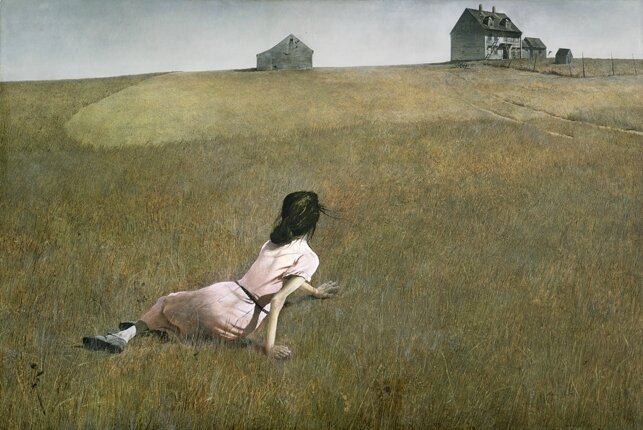 La grande majorité des autres œuvres de l'artiste et de sa famille (son fils est l'artiste contemporain Jamie Wyeth) est exposée au Brandywine River Museum de Chadds Ford, qui propose également des œuvres d'autres artistes tels que Maxfield Parrish.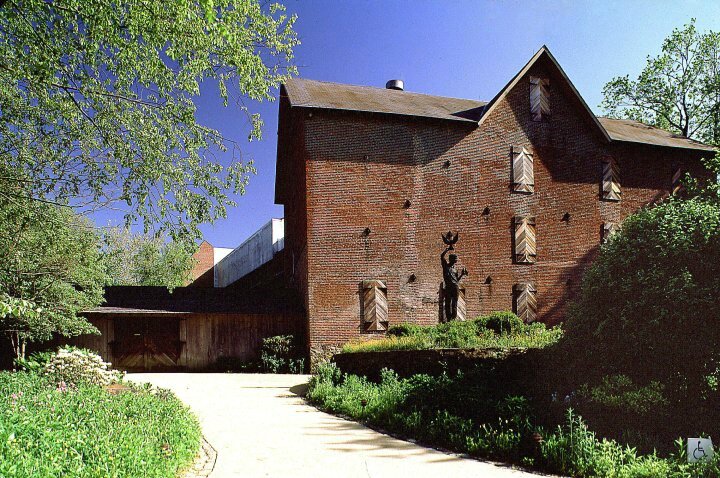 Peter Ralston est un photographe américain connu, depuis 1978, pour ses clichés de la côte du Maine (côte Nord Est des Etats-Unis). Ami de la famille Wyeth, il a passé près de 40 ans à photographier Andrew plus particulièrement.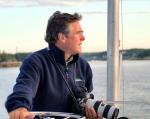 C'est lui qui raconte, sur son site, comment Andrew Wyeth lui a évoqué Michael Jackson en 1985 et leur rencontre avec la star.
"Andy Wyeth m'a appelé et m'a demandé de passer chez lui en fin de journée pour boire un verre. Sa question du jour était: "Qui est donc Michael Jackson?" Celui-ci venait de sortir Thriller et était la célébrité la plus connue de la planète, mais Andy, lui, n'avait jamais entendu parler de lui. Cela ne m'étonnait que peu.
Michael Jackson avait fait envoyer une requête à Andy : lui faire son portrait. Andy n'était loin d'être ouvert pour ce genre de choses, mais le lendemain soir, je lui ai rapporté une VHS de Michael faisant son Moonwalk, qui allait devenir sa signature, lors d'une cérémonie. Andy fût alors suffisamment intrigué pour renvoyer une réponse à Michael indiquant qu'il le rencontrerait pour voir comment organiser cela.
Le jour où Michael est venu ressemblait à une huée. Il est arrivé avec de nombreuses personnes autour de lui et tout devait être "top secret". La glace s'est brisée rapidement et nous avons fait ensemble le tour du Brandywine River Museum et admiré trois générations de peintures Wyeth.
Ce dont je me souviens le plus de cette journée c'est d'une jeune femme, dans le musée qui, (….) quand elle a réalisé qu'elle se tenait à un mètre de Michael Jackson s'est retrouvée instantanément dans un autre état de conscience et a fondu en larmes quand il l'a regardé, lui a sourit et lui a dit "Salut" de sa petite voix haute.
Je me rappelle aussi de tous ceux qui me suppliaient de les prendre en photo avec Michael afin qu'ils puissent les partager avec leurs enfants et petits-enfants ou les mettre sur leur Wall of Fame.
Je me souviens très bien que Michael était très timide. Et très doux. Il est allé vers les enfants de la ferme un peu plus loin. Et je me suis dit ce gars est juste un gamin, tout droit sorti de Peter Pan.
Andy n'a jamais fait son portrait. Mais voici ma photo avec Michael".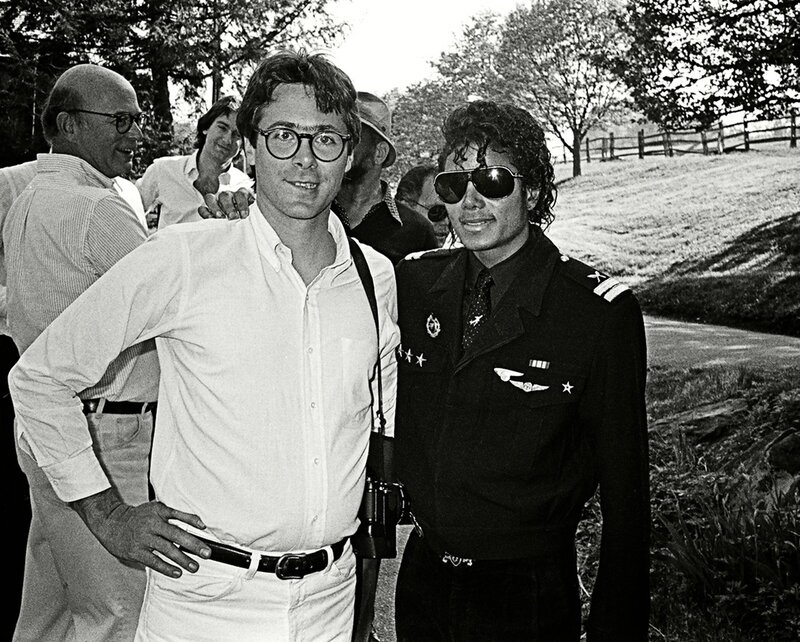 MJ avec Peter Ralston. Bill Bray et John Branca à l'arrière
Michael Jackson a visité le Brandywine River Museum le 10 mai 1985 mais la raison du refus d'Andrew Wyeth de faire ce portrait de Michael n'a été dévoilée qu'en 1998, dans une biographie du peintre , écrite par Richard Meryman, Andrew Wyeth, The Secret Life.
Richard Meryman explique que lorsque les agents de Wyeth ont entendu parler d'un possible portrait de Michael Jackson, ils ont été ravis à l'idée des millions qu'engendreraient cette peinture et ses futures reproductions. Andrew les désigne "comme la mafia" qui l'utilisait pour l'argent et ne se souciait pas du tout de lui. Ils voulaient tous être photographiés avec Michael Jackson qui était venu avec son propre entourage.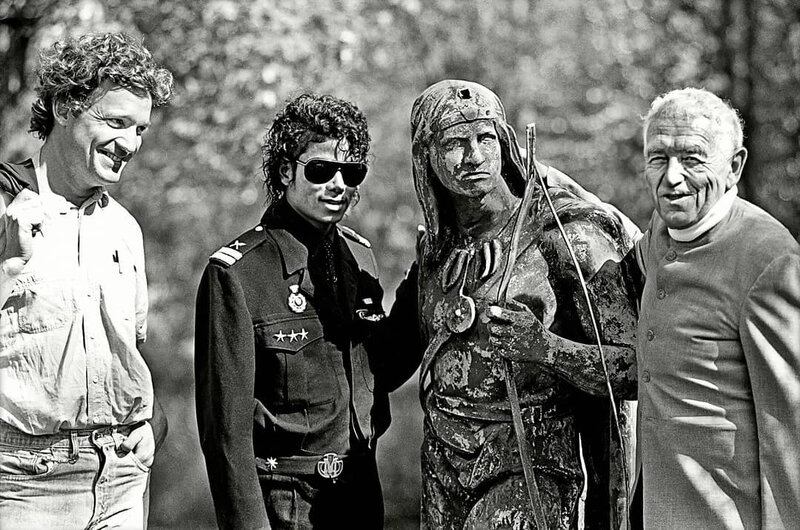 Michael Jackson entre Andy Wyeth (à droite) et son fils, Jamie Wyeth (à gauche)
Les deux artistes se sont rencontrés au Brandywine River Museum, où ils ont regardé les peintures d'Andrews et ont discuté. "C'était quelqu'un de très doux, sensible, très agréable et très intelligent", a déclaré Wyeth à Meryman.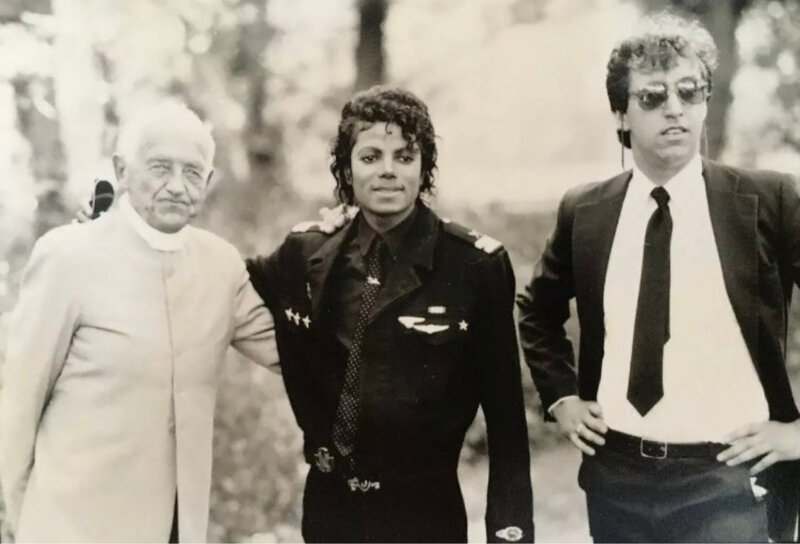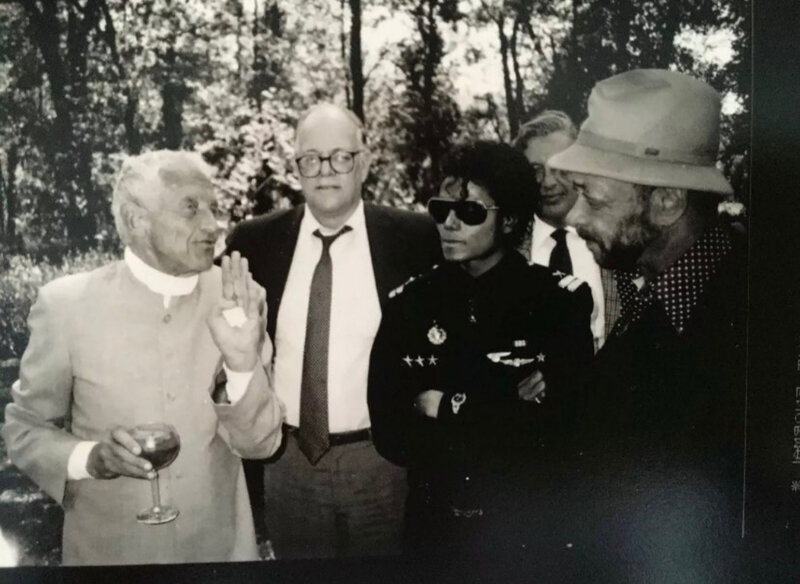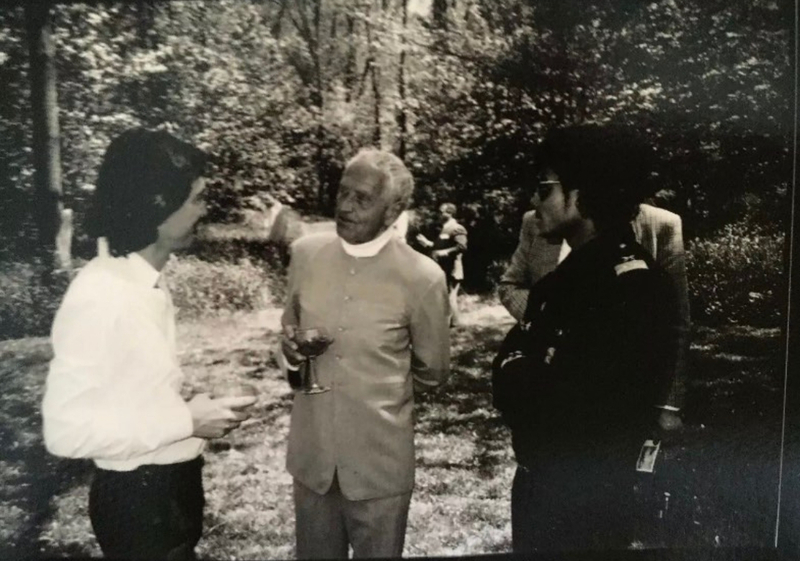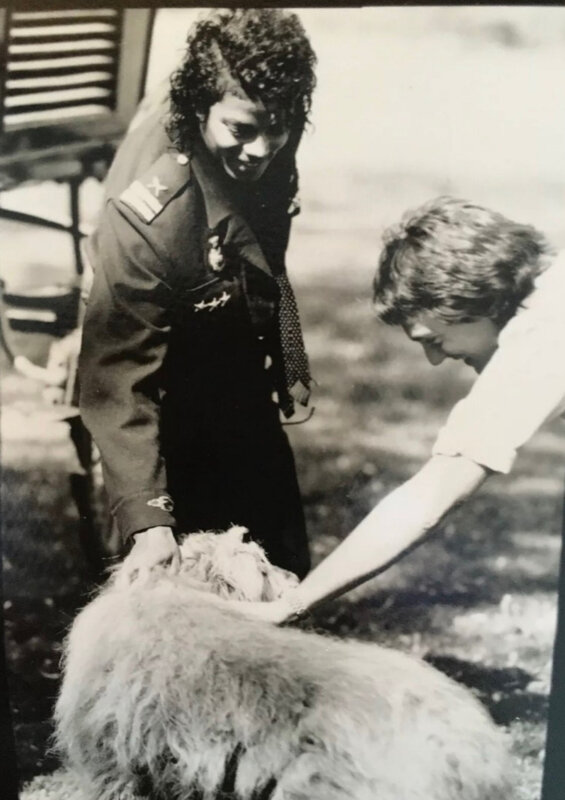 À un certain moment, un homme de l'entourage de Michael Jackson a indiqué que celui-ci avait encore dix minutes puis ils partaient. "Tout se passait bien entre nous, il a fallu que ce type intervienne. Ce pauvre homme était possédé par ces personnes. Je me suis senti désolé pour lui. Que Dieu aide tout artiste qui se fait avoir ainsi", explique Andy.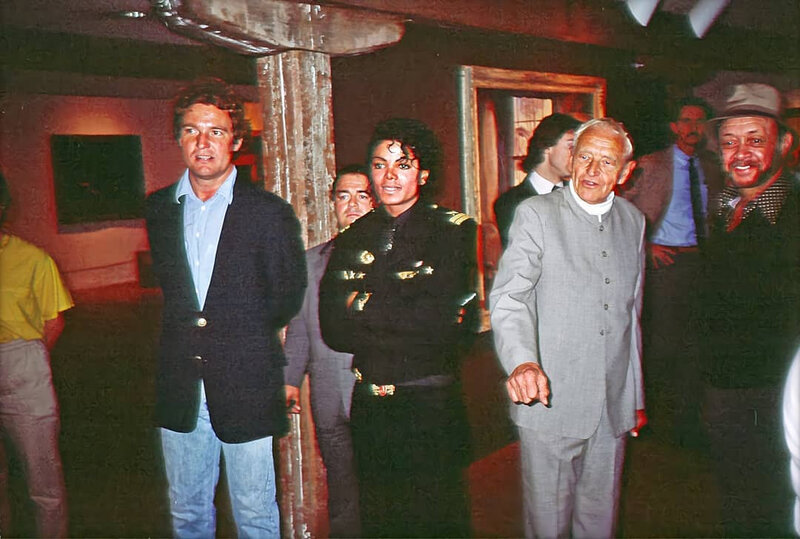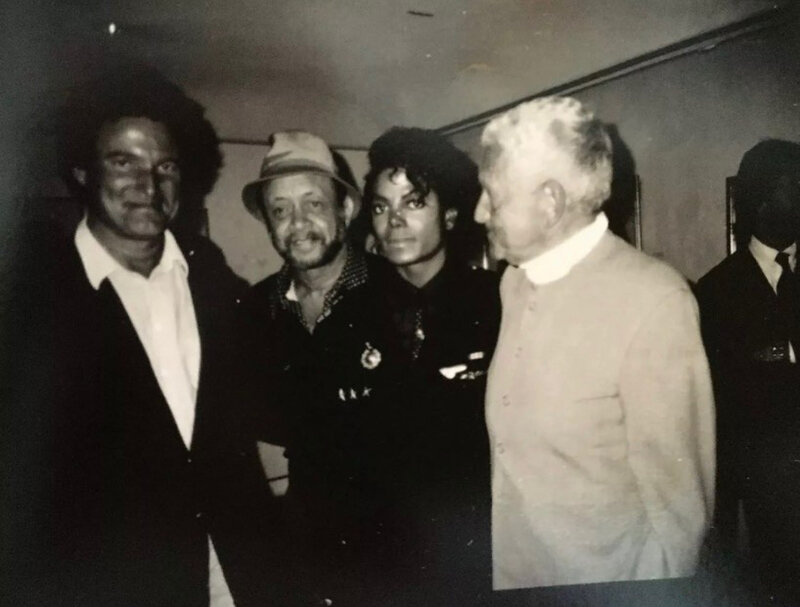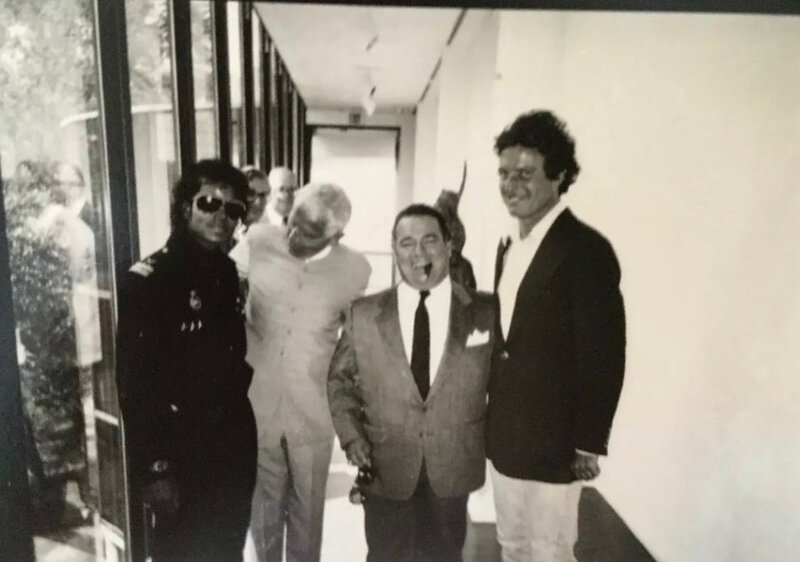 Bien qu'il sentait qu'un lien réel s'était créé entre Michael et lui, Andrew a préféré laisser tomber le projet: "Vous m'imaginez en train de peindre avec les gardes du corps qui se tiendraient juste à côté !"
Lorsque l'on regarde les portraits réalisés par Wyeth, réussissant mettre en valeur l'humeur, souvent mélancolique, et l'expression de ses modèles, celui de Michael aurait, à n'en pas douter, été très réaliste. L'artiste lui aurait d'ailleurs expressément indiqué qu'il aurait souhaité poser avec un uniforme de la guerre civile américaine.
Après cette visite au Brandywine River Museum, Michael Jackson s'est rendu à Big Bend, le manoir du peintre Frolic Weymouth, à Chadds Ford
Sources: ralstongallery.com/traceyclarke.blogspot.fr/wikipedia - merci à thrillererasupremacist (Instagram) pour les récentes photos de MJ et Andy Wyeth. Egalement un très grand Merci à Mailys @NastySpaghetti7 (instagram) pour les dernières photos (photos en noir et blanc)