C'est par l'intermédiaire de leur producteur commun, Quincy Jones, que Michael Jackson rencontre une de ses idoles, Frank Sinatra, en avril 1984.
Surnommé The Voice, le crooner, à la renommée mondiale, est en studio à New York où il enregistre ce qui sera son dernier album solo, L.A. Is My Lady.
Michael Jackson l'apprend et dit à Quincy: "je veux être là". "Il mourait d'envie de voir Sinatra en studio", explique le producteur de Thriller.
Les sessions d'enregistrement ont donné lieu à un documentaire, Frank Sinatra: Portrait of an Album, sorti en 1985.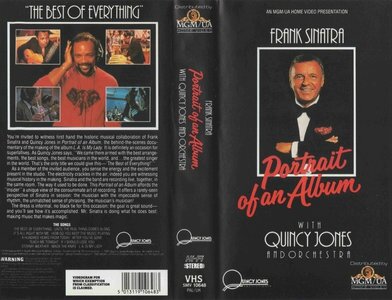 On y voit les deux hommes lors de cette première rencontre, au milieu du studio.
On y entend ainsi Michael Jackson dire à Quincy qu'il arrive "directement de l'aéroport", celui-ci lui répondant "je suis content que tu sois là, tu arrives à temps".
"Je voulais assister à cette session. Je savais que c'était un moment à ne pas manquer, une occasion unique. J'en ai profité et le rencontrer c'était comme un rêve qui devient réalité", explique Michael, en voix off, dans le documentaire.
"C'était stupéfiant de les voir tous les deux ensembles parce que le véritable point de repère du phénomène pop commence avec Sinatra. C'est un phénomène qui revient tous les dix ans et donc il y a Sinatra, Elvis Presley dans les années 50, les Beatles dans les années 60. Pour les années 70, c'était Star wars mais dans les années 80, c'est Michael Jackson. Savoir que certains ne sont plus là (il n'y a plus Elvis ni les Beatles) et voir le début et la fin de ce phénomène, ces deux personnes ensembles, cela m'a donné la chaire de poule", raconte Quincy Jones.
Michael Jackson, qui est accompagné d'Emmanuel Lewis, qui à cette époque ne le quitte pas, rencontre également Lionel Hampton, célèbre vibraphoniste de jazz. Quincy Jones avait fait ses débuts dans son big band lorsqu'il avait 18 ans : "On s'est bien amusé, il [Michael] voulait jouer du vibraphone", explique Hampton.
"Et de voir Lionel Hampton, Michael Jackson et Frank Sinatra dans le même studio, c'était vraiment … une occasion unique de les avoir ensemble", s'émeut Quincy Jones.
De cette rencontre, Sinatra dira "The only male singer who I've seen who's better than me - that is Michael Jackson" (le seul chanteur que je connais qui est meilleur que moi est Michael Jackson).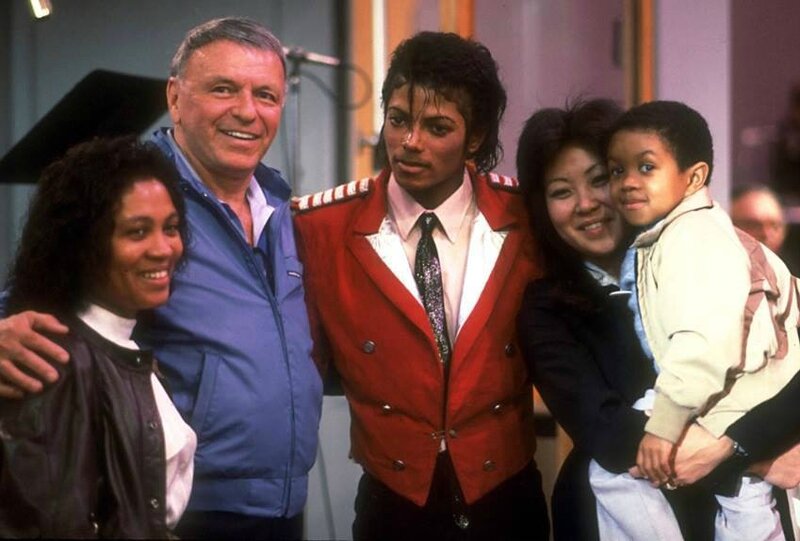 La rencontre entre les deux grands hommes apparait dans le clip de la chanson L.A. Is My Lady (à 2 :50 dans la vidéo ci-dessous), sorti en décembre 1984, où de nombreuses stars font également leur apparition, dont Michael enfant jouant les Frank Sinatra (à 2 :45) et La Toya Jackson avec Dean Martin (à 2 :15 et 3 :34) où Quincy Jones lui-même.
Après la disparation de Frank Sinatra en mai 1998, Michael déclare : "I miss him very much. He is, in my opinion one of the greatest performers of all time. Thank you very much, I love you very much" (Il me manque beaucoup. Il est, selon moi, l'un des plus grands artistes de tous les temps. Merci beaucoup, je vous aime).
Sources: The Maestro - Chris Cadman/Wikipedia/Youtube