Le 22 juillet 1981, le Triumph Tour des Jacksons passe par Atlanta en Georgie, un concert dont les bénéfices ($ 100 000) seront reversés à la Atlanta Children's Foundation, en réponse à une série de meurtres et de kidnappings qui touchent les enfants de la ville depuis des mois.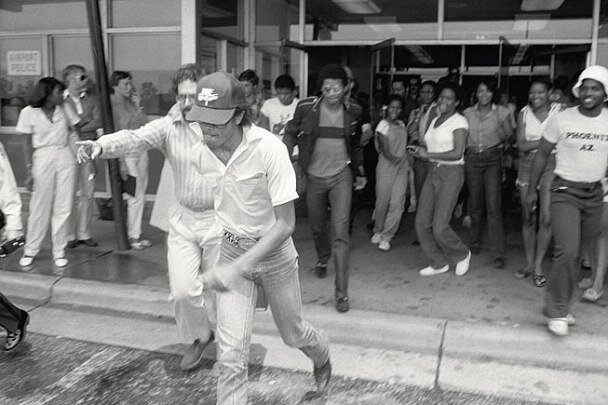 Michael à la sortie de l'aéroport d'Atlanta, le jour de son arrivée
Todd Gray est depuis quelques années le photographe de Michael Jackson et du groupe. A peu près du même âge que Michael, le jeune homme est très apprécié de la star qui aime son côté discret : "J'aime bien Todd parce qu'il ne parle pas beaucoup" avait dit Michael à son manager Ron Wiesner.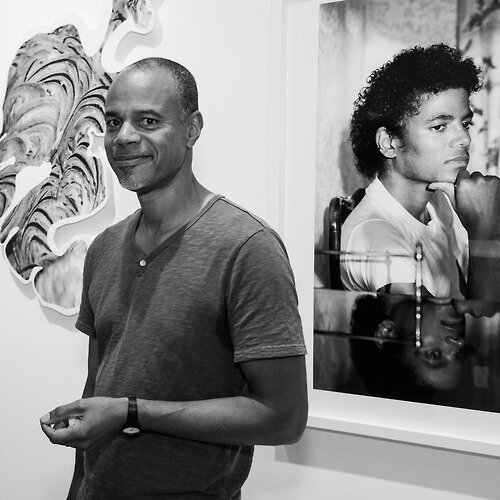 Ce jour là, Michael se laisse photographier par Todd Gray dans la Presidential Suite du Peachtree Hotel, dans le centre ville d'Atlanta. Durant quarante cinq minutes, Gray prendra plus de 70 photos de Michael. Une infime partie fait aujourd'hui partie des photos les plus connues du chanteur de cette période où "Michael n'était pas encore Jackson", où le jeune homme sorti de la Motown depuis quelques années allait devenir le King of Pop et transcender le monde de la musique.
Dans son livre Before He Was A King (Michael avant Jackson), sorti en 2009 (un must have pour les fans), Todd Gray évoque cette session de photos qui reste sa préférée parmi les nombreuses qu'il a faites avec Michael :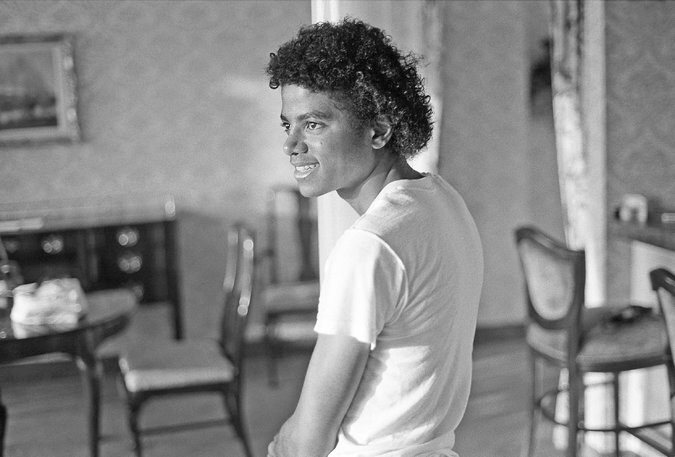 "Lorsque Michael et moi regardions des livres photos dans le bus de la tournée, il me désignait les photos qu'il aimait particulièrement. Il adorait surtout la lumière qui baignait le visage des stars dans les portraits Hollywoodiensclassiques. "Cette lumière est magique", murmurait-il. Cette photo est magique. Regarde leurs yeux, ils sont si beaux et innocents. Todd, je veux que tu me photographies comme ça". Il m'a dit qu'il voulait aussi être photographié avec des expressions similaires à celles des photos d'enfants travaillant dans des usines, prises par Lewis Hine au début du vingtième siècle, un autre livre que nous avions regardé ensemble dans le bus.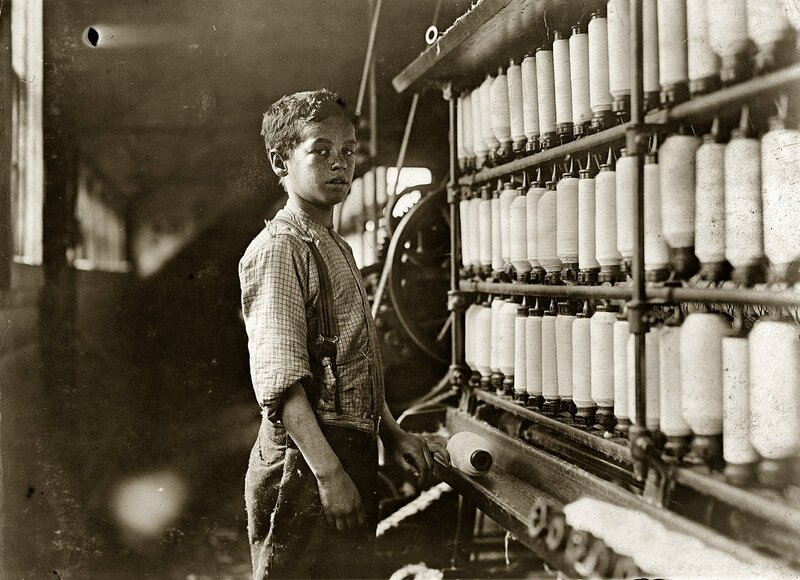 Nous nous sommes arrangés pour faire ce photoshoot de Michael dans la suite Présidentielle du Peachtree Hotel d'Atlanta, en fin d'après-midi, un moment que les photographes appellent "l'heure magique", lorsque la lumière jette une lueur chaude et que le soleil créé des ombres profondes. Tout au long de la session, Michael avait tendance à regarder loin de l'appareil photos, pas directement vers l'objectif et il n'a sourit qu'une ou deux fois durant les quarante cinq minutes qu'a duré la séance. Nous nous sommes à peine parlés, on ne voulait pas rompre le charme. J'ai fait très peu de geste pour le diriger, j'approuvais de la tête ou murmurait quand j'obtenais quelque chose de spécial.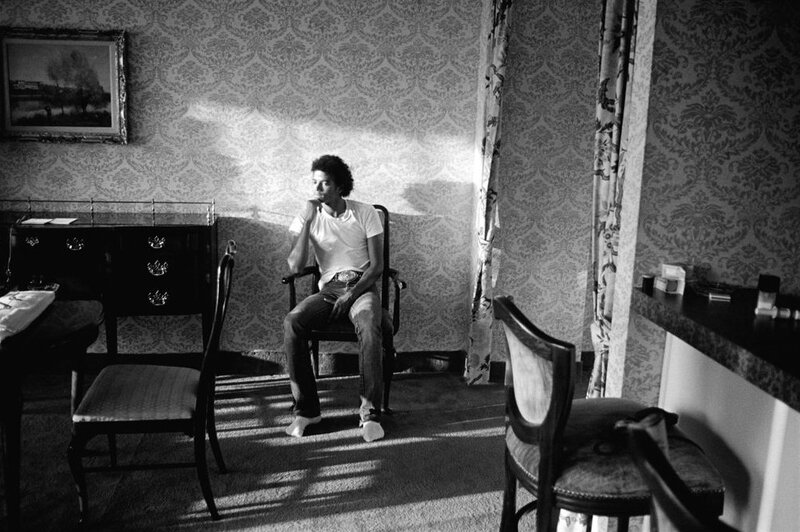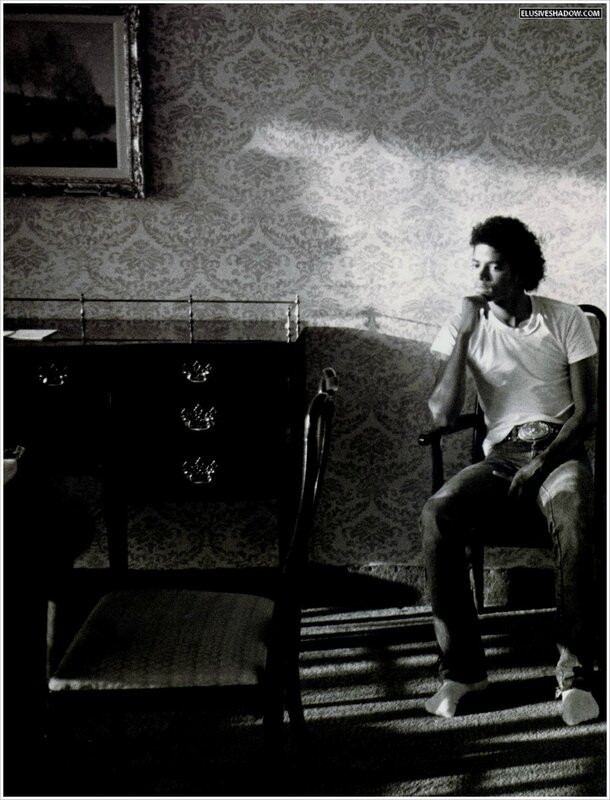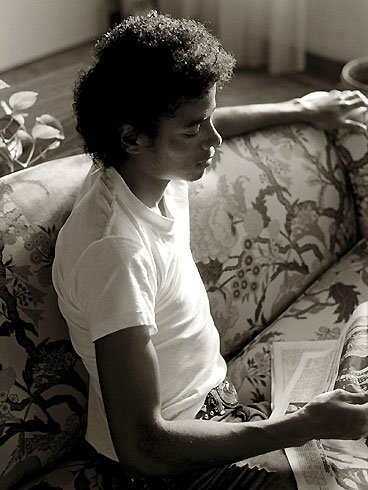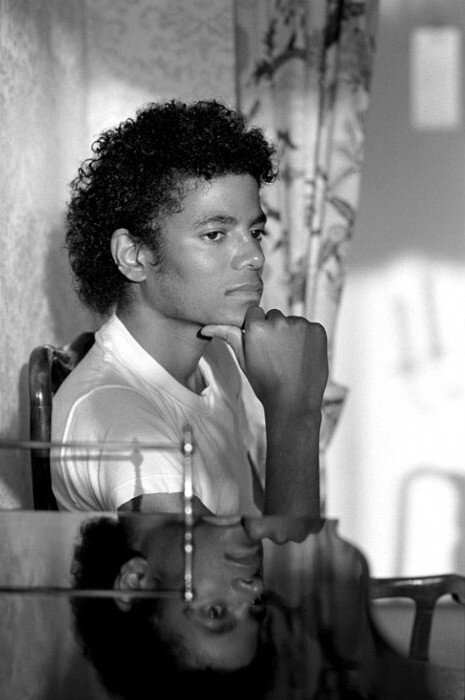 Plus tard, lorsque je lui ai montré les épreuves de la session, il m'a commandé deux grands tirages de chaque photo, ce qui était assez inhabituel. Normalement, si quelqu'un commandait une ou deux photos d'une session, c'était considéré comme un succès. J'étais sidéré. "Deux de chaque photo ? Cela représente 144 tirages …. ". Michael a répondu, "Oui je sais compter, je veux un jeu pour moi et un autre pour Diana Ross. Todd, c'est magique".
Cette session est ma préférée avec Michael". (1)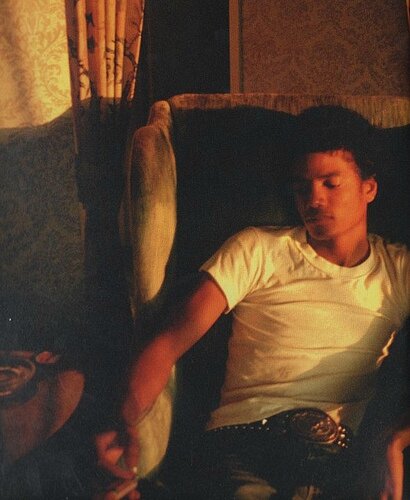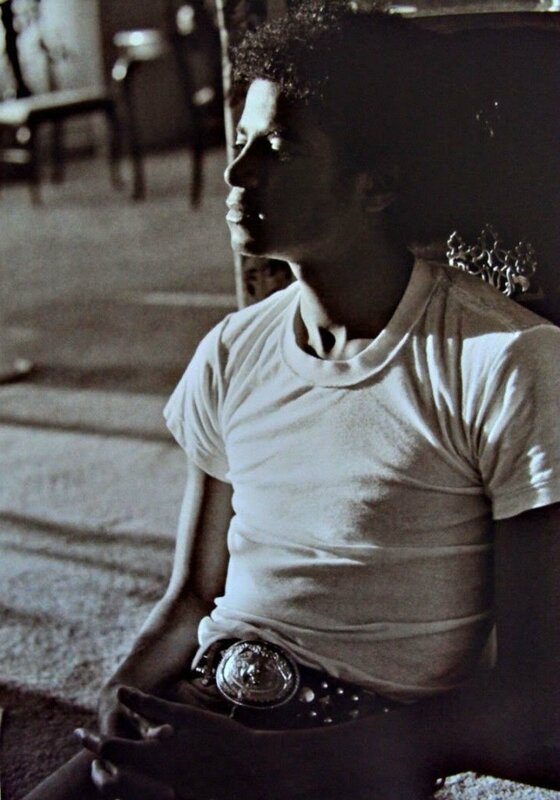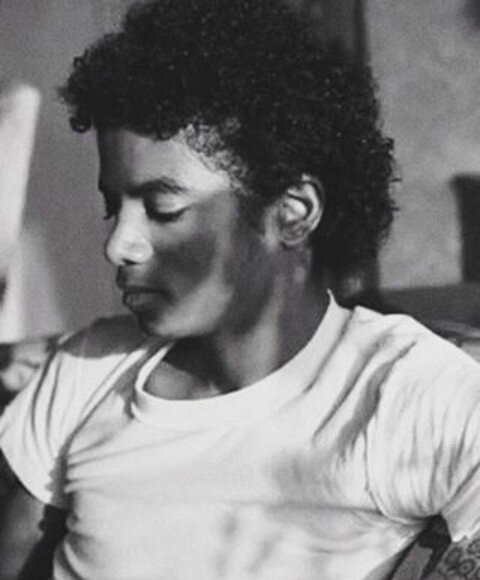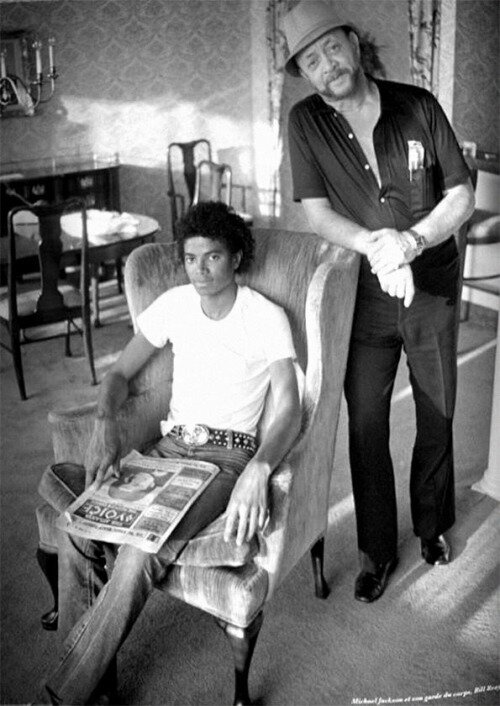 Cette dernière photo est issue du Magazine Invincible n°4 (disponible ici)
La tour qui abrite l'hôtel, renommé le Westin Peachtree Plaza est un des plus hauts gratte-ciels d'Atlanta. L'hôtel a récemment été rénové, les papiers peints des années 80 ont disparu, le mobilier est plus moderne et la suite 7012 ne ressemble absolument plus au lieu où Michael s'est laissé photographier. Mais si vous voulez vous remettre dans l'ambiance de ce photoshoot et profiter de la vue époustouflante sur la ville qu'offre cette belle suite, il vous en coûtera un peu plus de 300 dollars la nuit.
Retrouvez également une interview de Todd Gray dans le n°4 du magazine Invincible, paru en avril 2015.
Source: (1) Before He Was a King, Todd Gray/Invincible Magazine #4, avril 2015