Février 1979, les Jacksons sont en tournée en Europe avec leur Destiny Tour. Les 14 et 15 février 1979, ils s'arrêtent en Suisse, à Leysin où ils doivent enregistrer leurs séquences pour deux émissions spéciales du groupe Abba et dans le cadre aussi de la promotion de leur album Destiny.
Leysin est une commune du canton de Vaud, d'environ 4000 habitants, située dans les Alpes vaudoises, la partie centrale des Alpes, en Suisse, La station n'est qu'à environ soixante kilomètres de Lausanne, à l'Est du Lac Léman. Montreux et Vevey, où Michael viendra à plusieurs reprises à la fin des années 80 et durant les années 90 pour rendre visite à la famille de son idole Charlie Chaplin, ne sont distantes également que d'une quarantaine de kilomètres.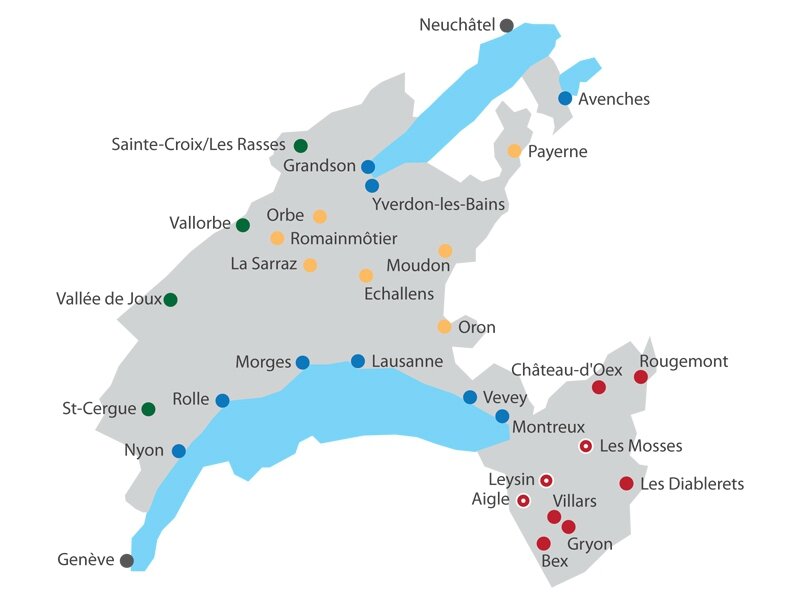 Les Jacksons arrivent d'Angleterre où ils donnaient une série de concert et logent à l'hôtel Central de Leysin (aujourd'hui appelé l'Hôtel Central Residence).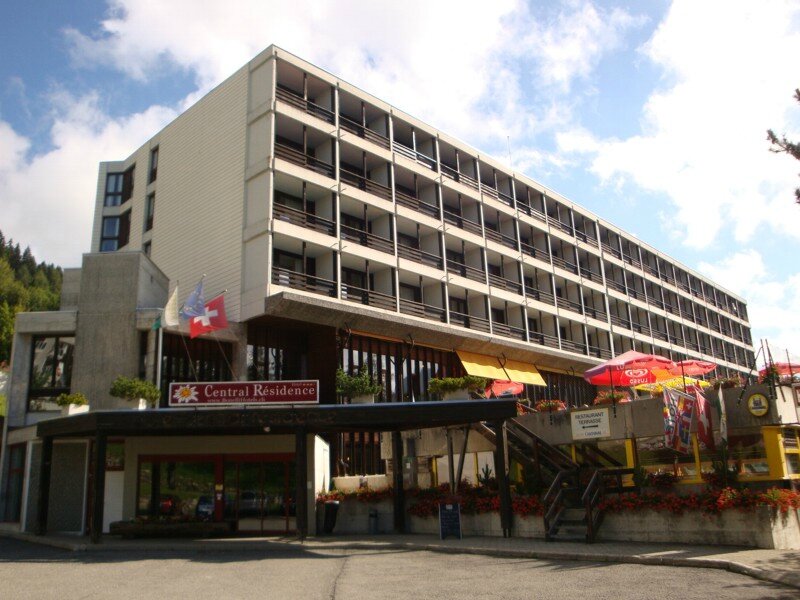 Les frères Jackson ne sont pas encore très connus en Suisse en 1979, ils vont pouvoir profiter tranquillement de la station durant ces deux jours. C'est sans doute au cours d'une visite touristique qu'ils posent dans les rues de la petite ville, non loin de l'église, rue Louis Favez.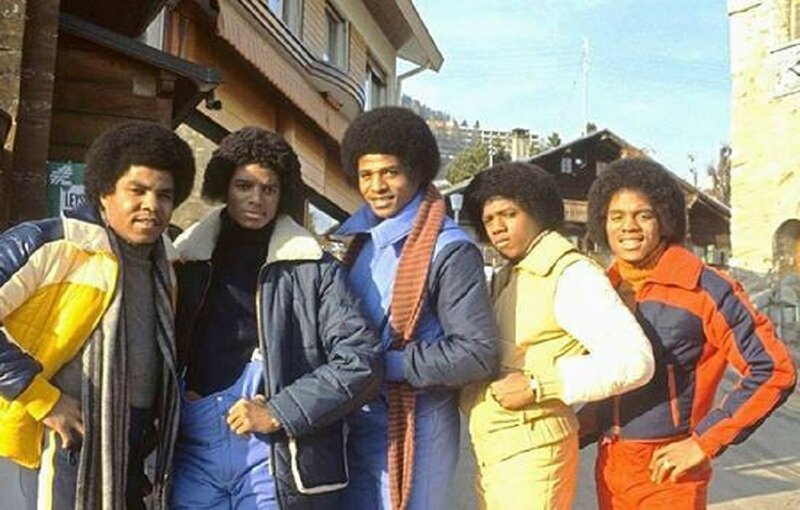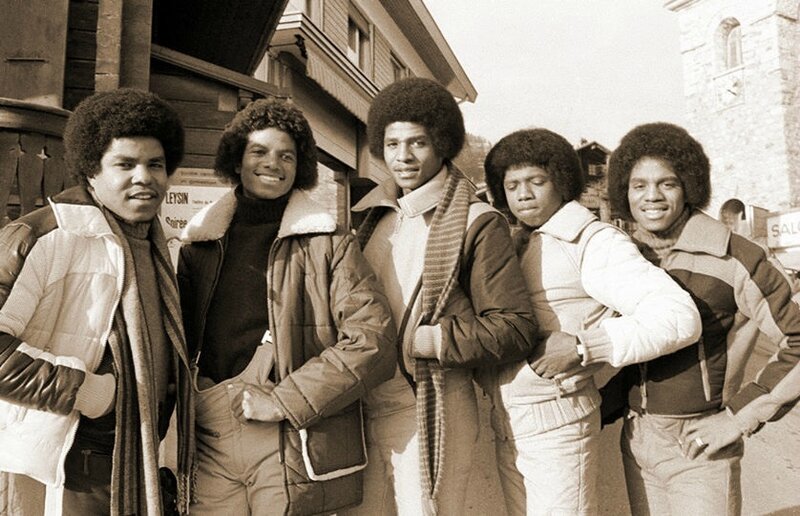 Le 14 février, le groupe enregistre deux titres extraits de l'album Destiny : Shake your Body (Down To The Ground) et Blame It On The Boogie. Ces prestations ont lieu pour l'émission Disco In The Snow, part I. Le show, en quatre parties, qui met en vedette le groupe Abba sera diffusé à la télévision britannique, sur la BBC, le 9 avril 1979.
On y voit les frères interprétant leurs titres devant un immense bonhomme de neige, entouré d'enfants qui skient, sur le site de Plan-Praz, situé un peu plus haut que leur hôtel.
La route de Plan Praz en été...Lorsque les Jackson chantent dans la neige, on aperçoit derrière eux le Leysin Lodge (à droite sur la photo ci-dessous et parmi les conifères sur la photo ci-dessus)
Habillés par le magasin Hefti Sport, situé alors place du Marché de Leysin (le magasin est aujourd'hui Route du Belvédère), les frères portent des combinaisons de ski, ce qui ne les empêche pas de réaliser une prestation dynamique. Michael semble heureux et à l'aise.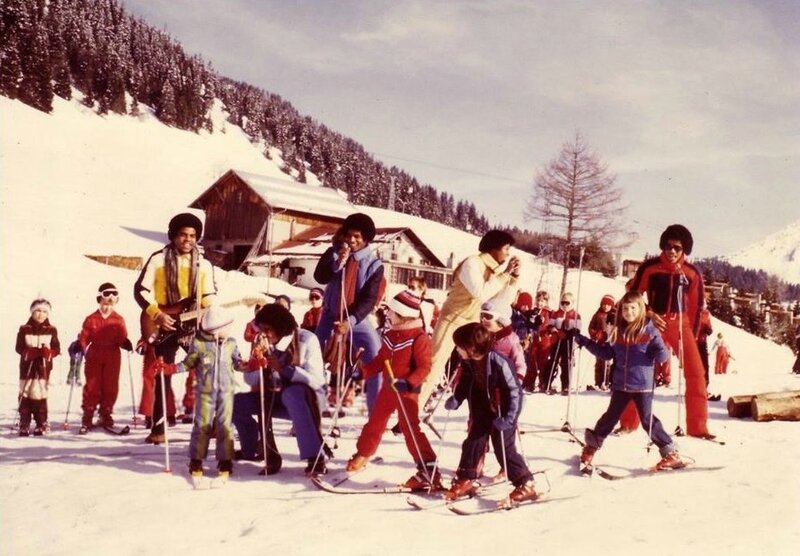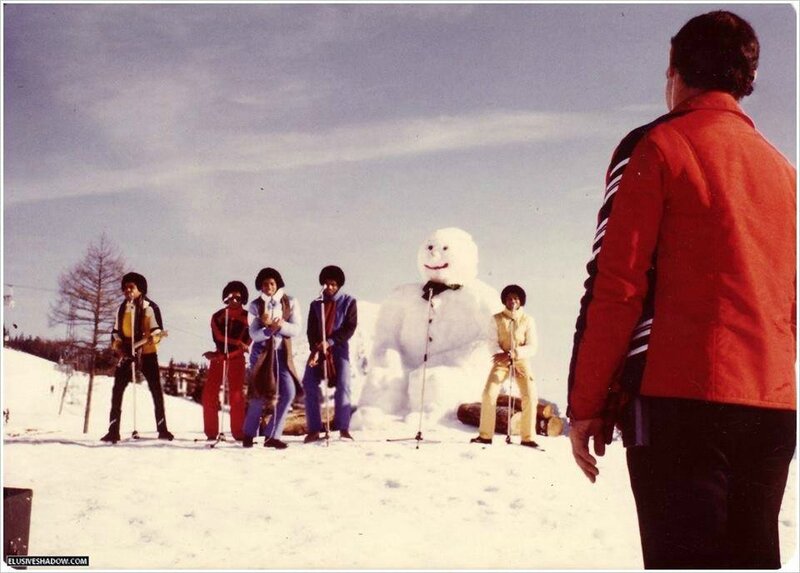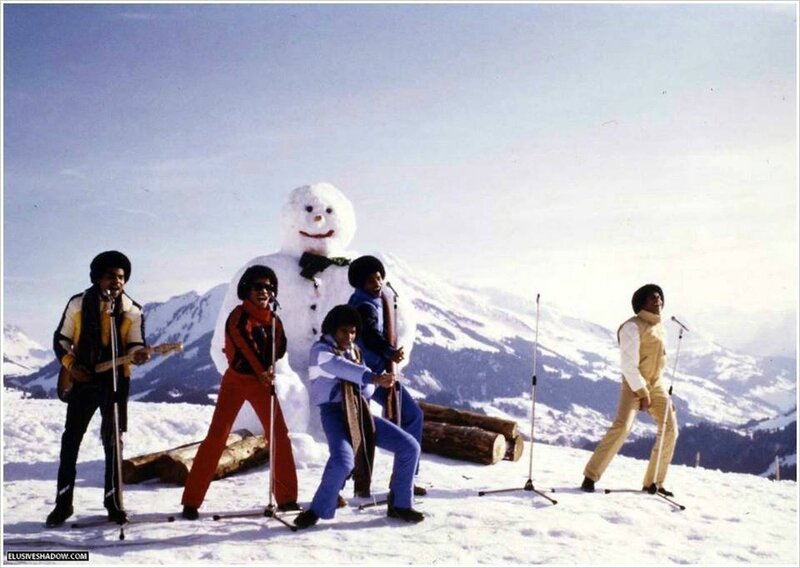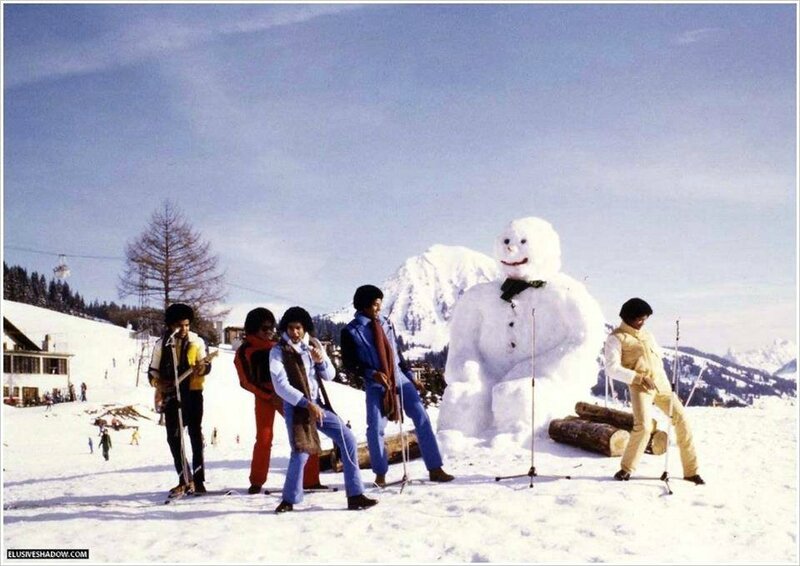 C'est sur ce même site, toujours aussi reconnaissable aujourd'hui, qu'ils réaliseront un photoshoot que l'on connait désormais bien.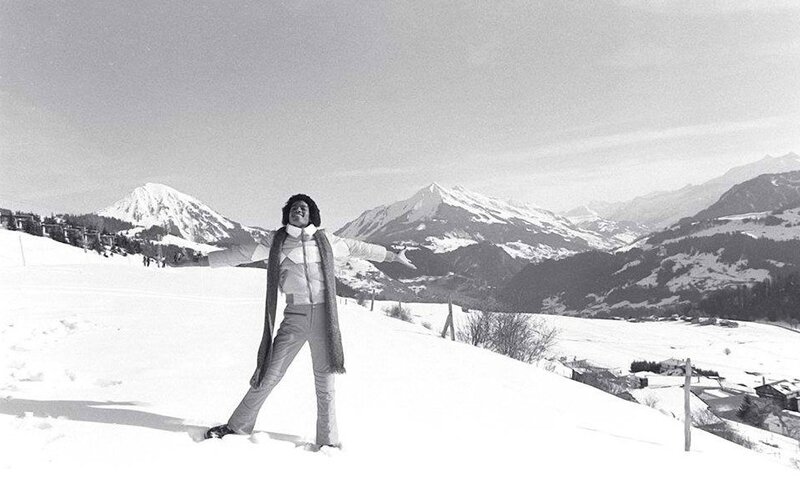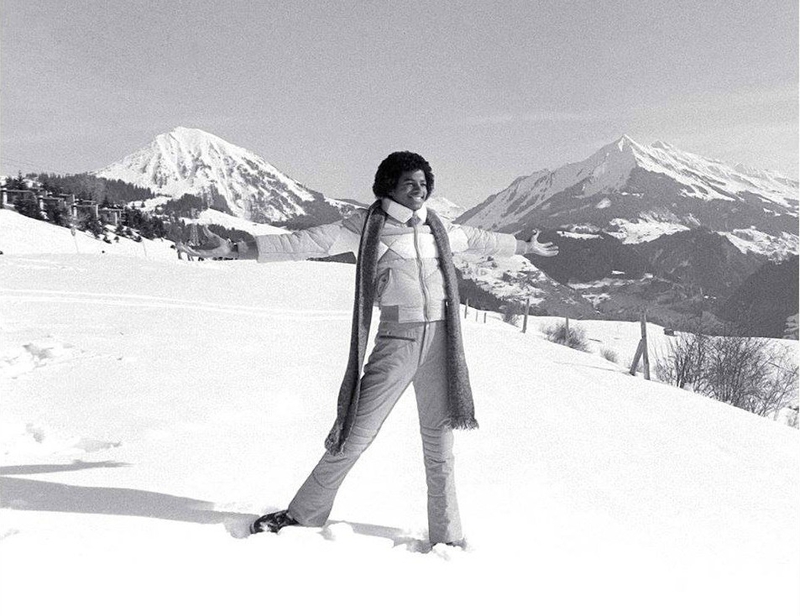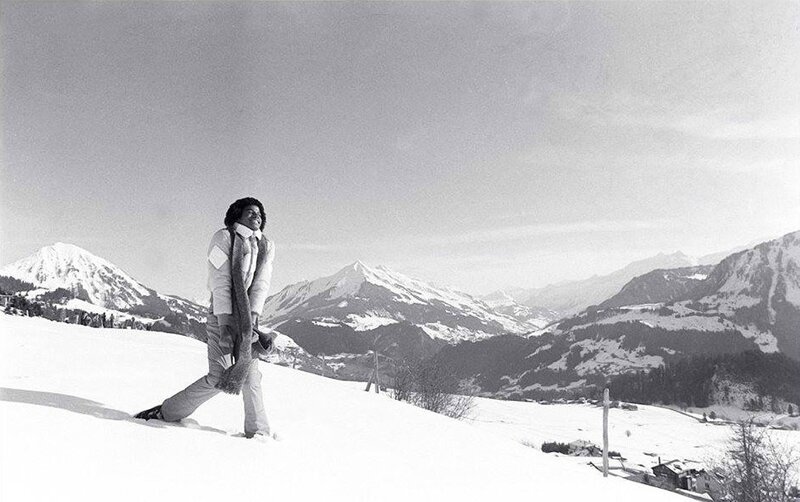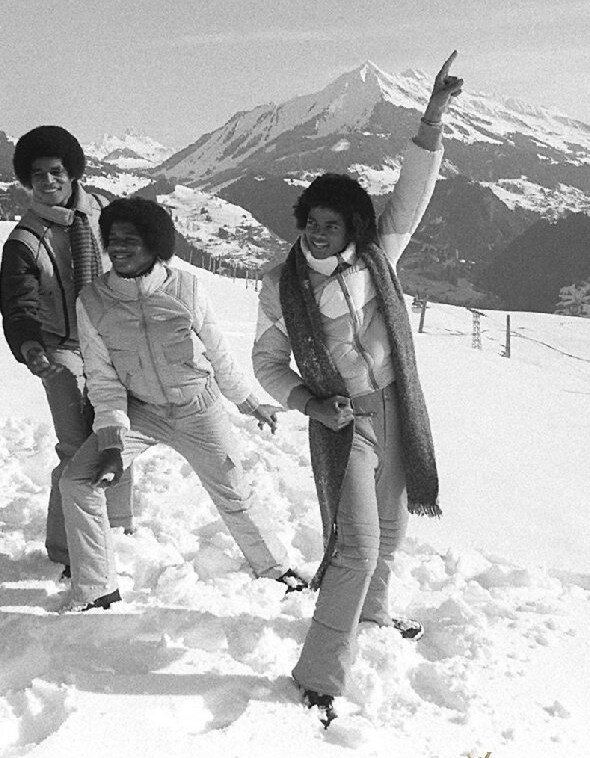 Le lendemain, le 15 février, les cinq frères se retrouvent au Leysin Restaurant pour enregistrer leur deuxième séquence, pour une émission spéciale, Abba Snowtime, qui sera diffusé sur la BBC le 22 décembre 1979. Au cœur "d'un vieux chalet rustique, à l'ambiance montagnarde" (1), ils interprètent, près de la cheminée, leur titre Destiny.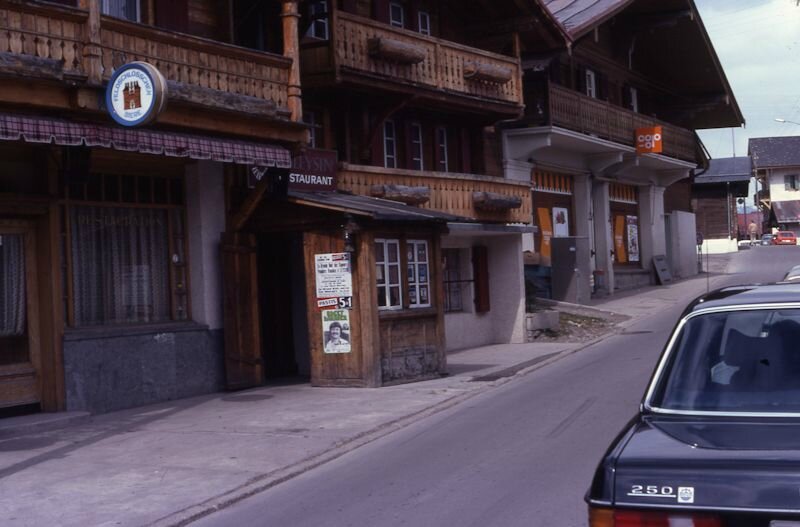 Le Leysin Restaurant en 1979. Michael a posé devant la devanture (photo ci-dessous)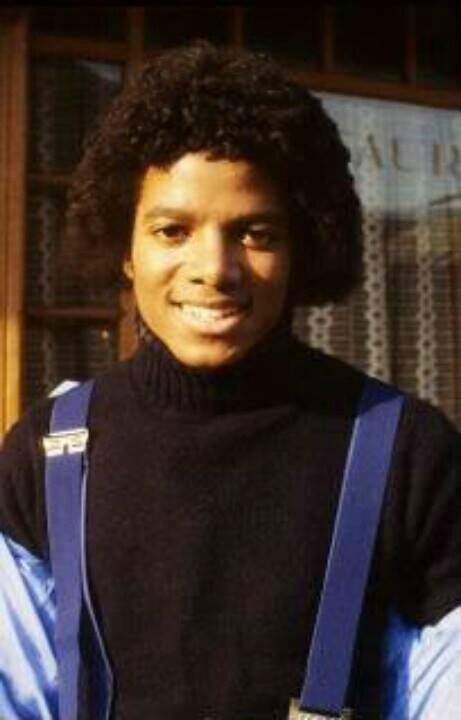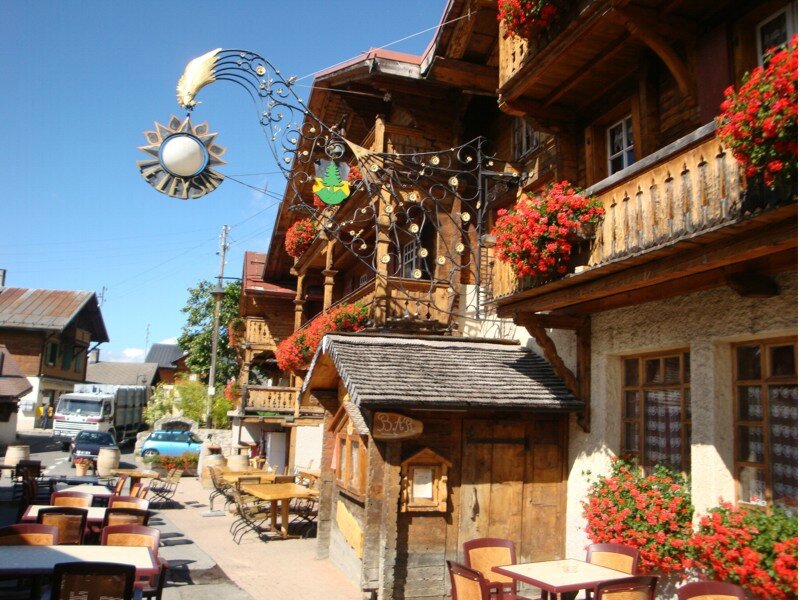 Le Leysin Restaurant aujourd'hui
Le restaurant-bar, au 8 rue du village, dans le vieux village, est aujourd'hui toujours là, ainsi que le soufflet devant lequel les Jacksons ont enregistré leur prestation.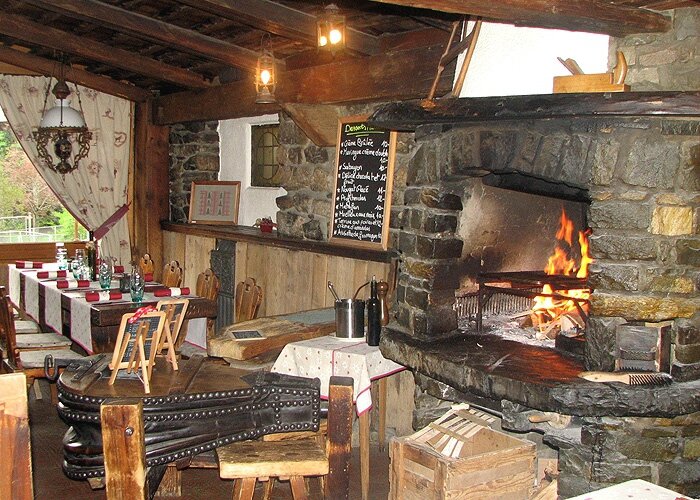 Certains des enfants présents ce jour-là ont partagé leur souvenir, trente plus tard, peu après la disparition de Michael. Ainsi Stéphane raconte, sur le site michaeljackson-testimonials.blogspot.fr son expérience avec Michael Jackson en 1979 : "J'ai rencontré et chanté avec Michael Jackson en février 1979 à Leysin dans le canton de Vaud, en Suisse, lors d'une émission de la BBC, filmée avec les Jacksons (Tito, Jackie, Marlon, Michael, Randy). Habitant au village, je me trouvais là par hasard et je ne connaissais pas encore les cinq frères. Il y avait très peu de monde et les participants au show télévisé cherchaient sur place des jeunes gens pour chanter et taper des mains avec le groupe lors de l'émission. J'ai alors été réquisitionné. Les frères rigolaient de voir si peu de monde dans le village, eux qui étaient habitués à la foule. Ils étaient d'autant plus contents de m'avoir trouvé avec deux ou trois autres enfants, pour participer à leur show. A l'époque où j'ai rencontré Michael Jackson j'avais 13 ans et je me souviens très bien de cette journée. Après avoir été présenté aux frères Jackson, j'ai été coiffé et préparé par le personnel du tournage, et je me suis placé ensuite près du groupe. J'ai chanté à côté de Michael Jackson, en tapant des mains sur une chanson des Beatles "Yellow Submarine". Tous étaient très sympathiques. Surtout Michael Jackson avec qui j'ai échangé quelques mots et des poignées de mains malgré la barrière de la langue. Il parlait anglais et moi français, il me disait "thank you steven", "thank you steven". J'étais ému par sa gentillesse naturelle.
Après le show, les Jacksons m'ont invité dans leur autocar. Ensuite Michael Jackson m'a offert un disque 33 tours en vinyle Destiny de 1978, que lui-même et ses frères ont signé avec de petits textes de remerciements et d'amitié. Aujourd'hui cela reste pour moi un très bon souvenir que je conserve de cette époque ou j'ai rencontré le futur roi de la pop et ses frères. C'était la période ou il était encore naturel et accessible, avant de devenir la superstar avec la suite que l'on connaît. Je rends un hommage à Michael Jackson en souvenir de cette rencontre avec ses frères en 1979. Stephane de Suisse, appelé Steven par Les Jacksons".
Martine, l'auteure du blog ecriplume.unblog.fr se remémore aussi ce jour de 1979 et sa participation à l'enregistrement dans le restaurant : "Je me souviens de cet hiver de 1978 - 1979, à Leysin, en Suisse, où je venais d'arriver. Le chapiteau de la BBC accueillait des vedettes internationales à un show télévisé pour les besoins duquel la population était invitée. Le soir, je me suis retrouvée dans l'un des restaurants les plus typiques de la station recouverte de neige, où des séquences ont été enregistrées. Les Jackson Five étaient là, dont lui. Il avait ce talent particulier qui a fait de lui le roi de la Pop. Ca a dû être une des dernières fois qu'il est apparu avec ses frères ainsi. La même année, sa carrière solo était lancée. Un génie de la musique et de la danse était né".
Effectivement, ces prestations font partie des dernières enregistrées par le groupe. L'album solo Off The Wall de Michael sort quelques mois plus tard et ces enregistrements restent des pépites tant par leur originalité que la joie de vivre que l'on peut ressentir chez Michael, avant que sa renommée mondiale ne l'oblige à s'isoler pour de bon.
Voir aussi les autres lieux fréquentés par Michael Jackson en Suisse ici
Source: (1) leleysin.ch/Sur les pas de Michael Jackson, A. Cadinot et C. Charlot/dpeck.info/