Le 13 juin 1997, Michael Jackson est en tournée en Europe avec son HIStory Tour et, entre deux dates de concerts (Amsterdam et Kiel), il fait un passage à Lyon, en France, quelques jours avant son show prévu le 25 juin dans la ville. L'objectif est, dit-on, de booster un peu les ventes des billets. Grand fan de cinéma, Michael se rend, à cette occasion, à l'Institut Lumière, dans le 8ème arrondissement de la ville.
Les frères Lumière
Auguste et Louis Lumière, nés respectivement en 1862 et 1864 à Besançon, et plus communément appelés les frères Lumière, sont deux ingénieurs et industriels français qui ont joué un rôle primordial dans l'histoire du cinéma et de la photographie.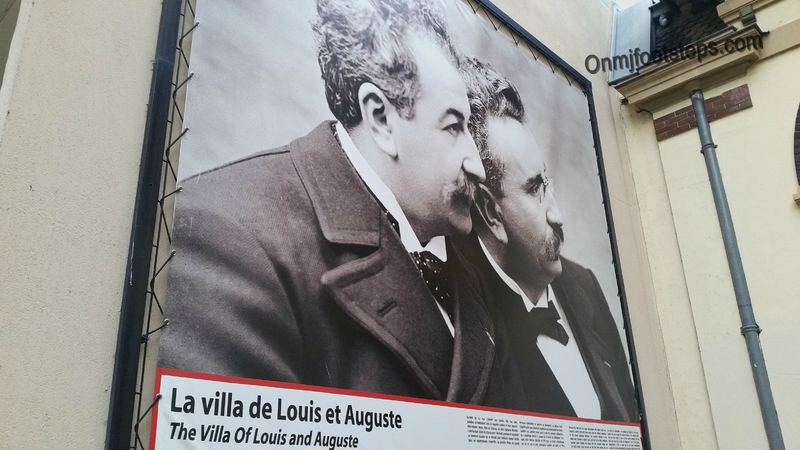 Dépositaires de nombreux brevets, c'est avec leur père, Antoine Lumière, photographe, que les frères Lumières lancent, en 1881, la commercialisation des plaques photographiques instantanées, dites Plaques Étiquettes-Bleues, qui leur permet de faire fortune. Antoine Lumière acquiert alors un immense terrain, dans la banlieue de Lyon, à Monplaisir, où il fait bâtir les premières usines Lumière.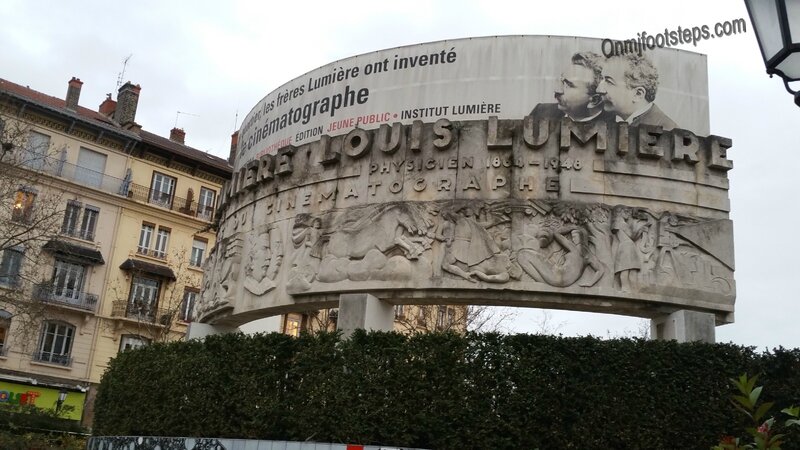 À l'automne 1894, Antoine fait un voyage à Paris où il assiste notamment à une démonstration du Kinétoscope mis au point par Thomas Edison et William Kennedy Laurie Dickson, l'appareil qui permet de visionner individuellement les premiers films du cinéma, enregistrés avec le Kinétographe. De retour à Lyon, il incite ses fils à travailler sur cette invention. En 1895, Auguste et Louis présentent une amélioration considérable du kinétographe et du kinétoscope d'Edison et Dickson : c'est l'invention du cinématographe. Celui-ci ne se contente pas de filmer, il projette également à plusieurs mètres de distance sur un grand écran, les images filmées par son appareil.
La première projection publique des Lumière a lieu le 28 décembre 1895 au Salon indien du Grand Café de l'hôtel Scribe, 14 boulevard des Capucines à Paris, avec une série de 10 films dont Sortie d'usine (plus connu aujourd'hui sous le nom de La Sortie de l'usine Lumière à Lyon), tourné à Lyon le 19 mars 1895, rue Saint-Victor, aujourd'hui renommée la rue du Premier film, et le célèbre Jardinier qui deviendra plus tard L'Arroseur arrosé. Ces deux premiers films durent environ 45 secondes.
Le "hangar du premier film" d'où sortent les ouvrières dans Sortie d'Usine est donc considéré comme le premier décor du cinéma. Classé monument historique depuis 1994, il est toujours visible aujourd'hui mais a laissé place à l'entrée d'une salle de projection juste en face de la Villa Lumière.
L'Institut Lumière
L'Institut Lumière est une institution académique française créée en 1982, par Bernard Chardère et Maurice Trarieux-Lumière, petit-fils de Louis Lumière et président de l'association frères Lumière, gestionnaire de la succession Lumière. Il est constitué notamment d'un musée, d'un centre de projection et d'édition. Présidé par Bertrand Tavernier et dirigé par Thierry Frémaux, Délégué Général du Festival de Cannes, il est installé dans la villa Lumière, construite par Antoine Lumière à la fin du 19ème siècle, à côté des premières usines où les frères Lumière ont conçu leur Cinématographe.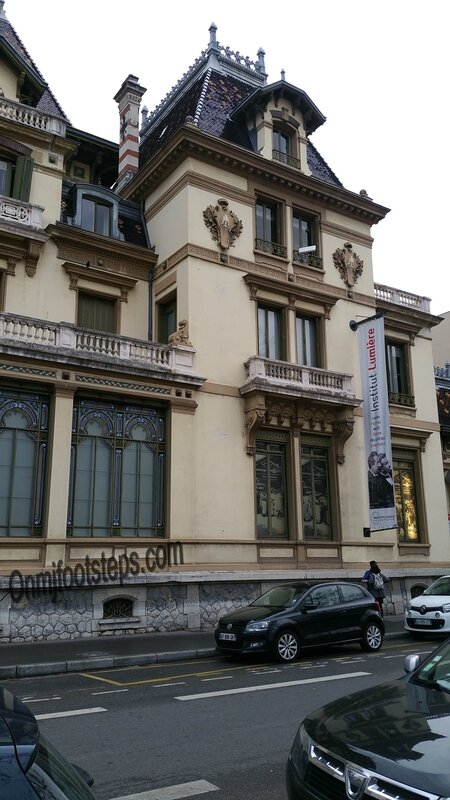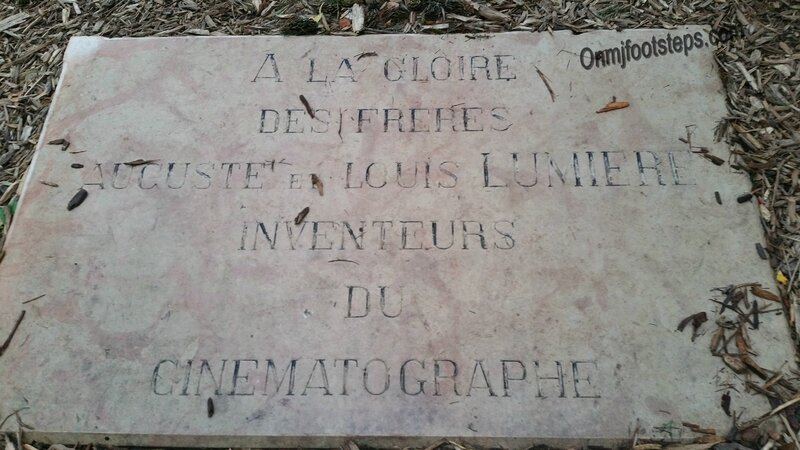 À la fois musée et cinémathèque, c'est une véritable "maison du cinéma". Le fonds cinématographique de l'Institut, composé de 1405 films originaux restaurés par les Archives françaises du film du Centre national de la cinématographie, a été offert à l'institut par l'association frères Lumière, détentrice des droits. Ce patrimoine a été inscrit au registre mémoire du monde de l'Organisation des Nations unies pour l'éducation, la science et la culture (UNESCO) en 2005.
La venue de Michael Jackson
Le King of Pop arrive donc ce vendredi 13 juin 1997, pour visiter le musée Lumière, au sein de la villa Lumière. Les fans sont nombreux à l'attendre dans cette désormais célèbre rue du Premier-Film.
Michael est accueilli dans la cour de l'Institut par Denis Trouxe, alors adjoint à la Culture de la ville de Lyon.Devant l'entrée de la villa, ce dernier remet un cadeau à la star qui ne fait aucun discours et est ensuite emmenée directement dans le musée.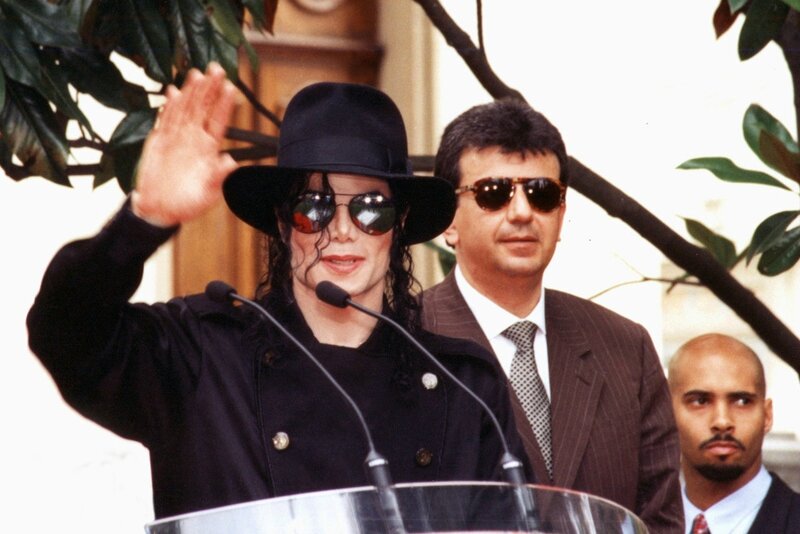 Thierry Frémaux, le directeur de l'Institut est présent également.
Michael Jackson entre Thierry Frémaux (à gauche) et Denis Trouxe (à droite). Le chanteur feuillète un carnet d'animation Lumière.
Cet homme, qui décide chaque année quel film sera ou non sélectionné au Festival de Cannnes, a indiqué au figaro, en 2013 que cette rencontre avec Michael Jackson avait été la plus inoubliable de sa carrière :
"[La rencontre]la plus inoubliable?
Michael Jackson, à l'Institut Lumière, grâce à Tarak Ben Ammar. Je lui ai montré des films Lumière et il a enlevé ses lunettes noires!"
C'est dans la salle de projection permanente du premier étage de l'Institut qu'a lieu le visionnage des films.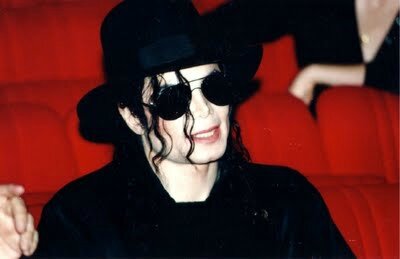 Photo: Ben Jack'son
C'est aussi du balcon du premier étage que Michael fait une rapide apparition pour saluer ses fans qui l'aperçoivent enfin.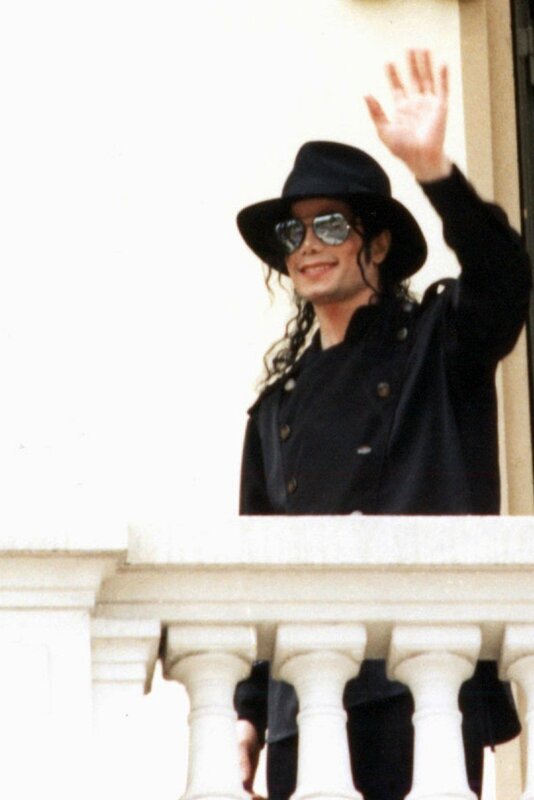 Michael quitte Lyon par l'aéroport de Bron, situé à 10 kilomètres à l'Est de la ville, après être passé distribuer discrètement des cadeaux aux enfants du service pédiatrique de l'hôpital neurologique Pierre Wertheimer de Bron.
Photos: Ben Jack'son
Onmjfootsteps à Lyon
Lors d'un récent passage à Lyon, j'ai eu l'occasion de me rendre à l'Institut Lumière. La villa est une imposante maison de maître, sur quatre étages, en bordure de la rue. J'aperçois immédiatement le balcon où Michael avait rapidement salué les fans.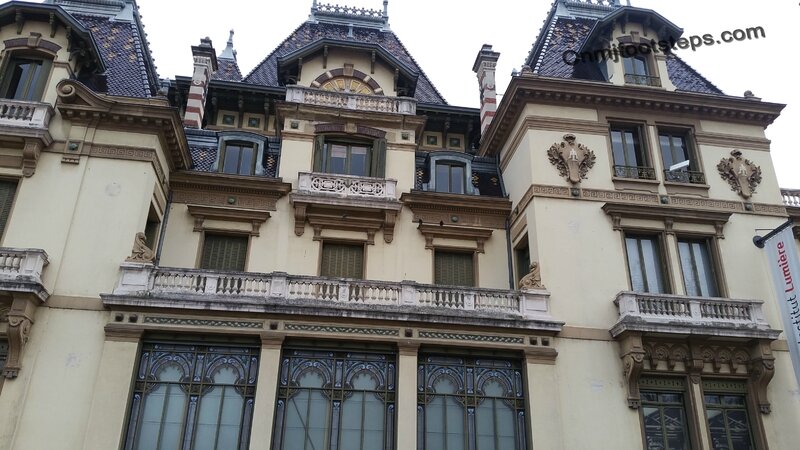 L'entrée dans la propriété se fait par le porche et donne directement sur le jardin.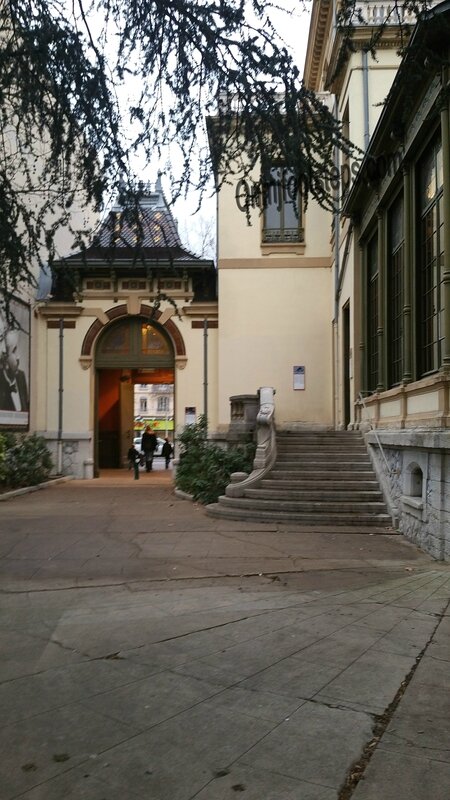 Au fond, on aperçoit "Le Hangar". A gauche, après la véranda, que Michael avait visitée....
Photo: Ben Jack'son
.... se trouve l'entrée même du musée. C'est devant cette porte, que je reconnais grâce aux photos de l'époque, que Michael avait été accueilli par Denis Trouxe.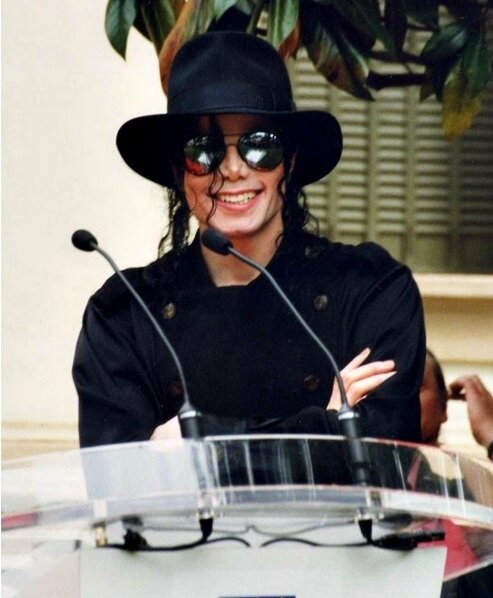 La jeune fille à l'accueil faisait partie des passants présents dans la rue lors de la venue de Michael Jackson à Lyon ce jour-là. Elle se souvient de l'ambiance qui régnait. Ce sera sa seule confidence. Elle ne peut malheureusement (ou ne souhaite pas) m'en dire plus.
Par manque de temps, je n'aurai pas l'occasion de visiter le musée. J'apprécie cependant d'avoir pu découvrir un des lieux français, et non le moindre, ayant reçu la visite du King Of Pop.
Institut Lumière, 25 rue du Premier-Film, 69352 Lyon
Sources : Wikipedia/visiter-lyon.blogspot.fr/institut-lumiere.org