Nati Cañada est sans doute la seule espagnole à avoir côtoyé de près Michael Jackson. Cette peintre Aragonaise, résidant à Madrid, née en 1942 et fille de l'illustre peintre Alejando Cañada, a rencontré le King of Pop, qui a posé pour elle, au début des années 90 . Une rencontre qui la mènera également au ranch de la star.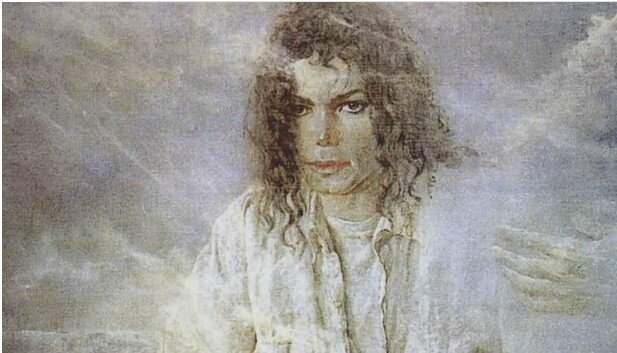 Habituée à peindre des célébrités internationales, de la famille royale espagnole à Charlon Heston, en passant par Toni Curtis, Placido Domingo ou le romancier colombien Gabriel Garcia Marquez, Nati a rencontré Michael Jackson par le biais d'un ami commun, le chirurgien esthétique, Steven Hoefflin.
En 1990, alors qu'elle dîne à Los Angeles avec le médecin, réputé dans le milieu des stars, celui-ci lui demande: "Que dirais-tu si Michael Jackson posait pour toi?". Nati a bien entendu accepté. Elle savait que l'artiste cherchait depuis quelques temps quelqu'un capable de le peindre de l'intérieur. Ce que réussit à faire Nati Cañada, avec son style magique et réaliste, en peignant ses modèles vêtus de blanc, "la couleur qui capture l'esprit d'une personne, la couleur de l'âme", selon la peintre.
"Michael avait vu un portrait que j'avais fait de Hoefflin, et il semble qu'il ait vraiment aimé", raconte Nati. "C'est ce que je recherche. J'aimerais vraiment connaître cette peintre", a dit Michael au médecin.
La première fois que Nati Cañada voit Michael Jackson, ce n'est cependant pas pour réaliser son portrait. Le 23 septembre 1992, elle assiste au concert du Dangerous Tour lors de son passage au Stade Vicente Calderon de Madrid. Une scène et des milliers de fans les séparent. "Je n'assiste jamais à ce genre de concert, mais je voulais savoir ce qu'il dégageait avant de le peindre. J'ai vu des jeux de lumières, du cuir noir, des lasers et beaucoup d'agressivité".
Une opinion sur la star qui va complètement changer le jour où le chanteur pose pour elle, en 1993, à Los Angeles. En raison de l'emploi du temps très chargé de Michael, la rencontre avait été reportée pendant presque deux ans mais a finalement eu lieu au domicile de Steven Hoefflin.
Michael est arrivé à sept heures du matin, en compagnie de son assistante, Evelyn "Evvy" Tavasci et devait être à neuf heures au studio d'enregistrement. Nati ne dispose que deux heures pour cette première et unique pose de la star. Michael est arrivé vêtu d'un chapeau, de lunettes noires et d'un manteau clair. Ses cheveux ondulés étaient attachés en queue de cheval mais sur le tableau original, ils sont détachés.
En deux heures, Michael change de vêtements pour enfiler un tshirt blanc et un jean, discute avec la peintre, regarde les photos des autres portraits réalisés par Nati, et se laisse photographier par l'artiste durant plusieurs minutes, malgré l'ordre de ses gardes du corps qui n'avaient autorisé qu'une seule photo. Nati prend finalement une pellicule entière de photos "qui ne verront jamais le jour car je lui ai donné ma parole que je ne les divulguerai pas".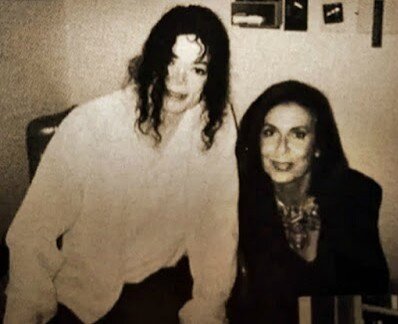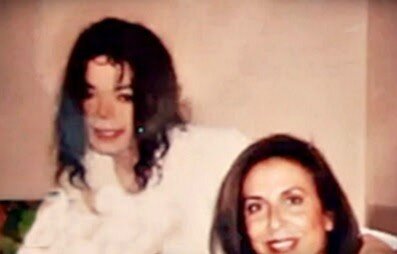 Ils parlent un peu de peinture pendant que Michael pose, assis sur une chaise, les bras ballants. "Nous avons été seuls une vingtaine de minutes et durant ce laps de temps, il a été très gentil avec moi. C'était une personne disrète, qui parlait peu, qui n'avait rien à voir avec l'artiste que j'avais vu sur scène. Je l'ai trouvé très poli, mail il ne respirait pas la joie de vivre, il n'était pas heureux", se souvient Nati Cañada.
Au début de l'année 1996 [il s'agit plus probablement de l'année 1999, Prince et Paris étant présents, voir ci-dessous], Nati se rend à Los Angeles pour remettre la peinture à Michael. Un tableau de couleur blanche, de 120 x 90 cm, où, à côté du portrait de Michael, apparait dans un petit cadre, en bas à gauche, une image plus petite du chanteur et, en haut à droite, un esprit est peint au dessus de sa tête.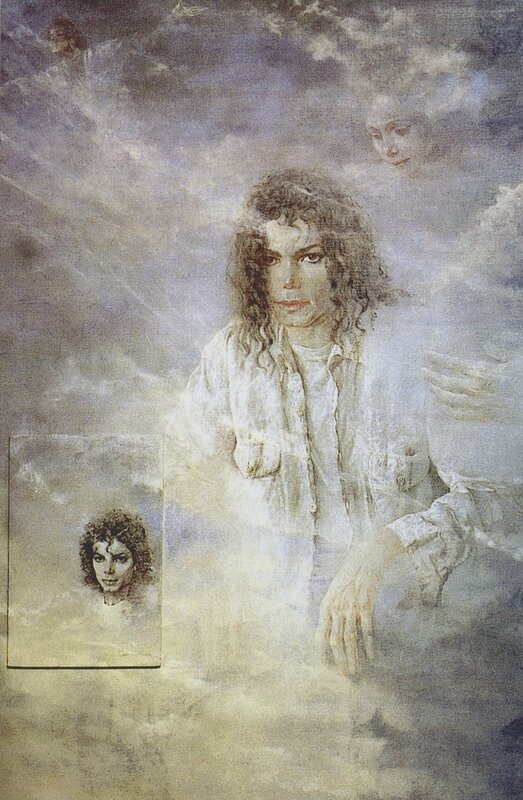 Accompagné de son chauffeur, "j'ai du aller à un hôtel et demander Garry Horne, la personne qui m'a reçue et est montée avec moi dans un deuxième ascenseur. C'était très mystérieux. Mais quand je suis arrivée devant la chambre et que j'ai frappé à la porte, Michael Jackson en personne m'a reçue. Il avait son fils aîné dans les bras et au fond, on entendait les cris d'un autre bébé, probablement sa fille. Il a de nouveau été très gentil, il a dit qu'il adorait le portrait et que l'idée de mettre un esprit lui semblait très réussie", se souvient Nati. La peur qu'il n'apprécie pas la peinture a totalement disparu, ainsi que le lui avait prédit Steven Hoefflin à qui Nati avait montré l'œuvre la veille pour avoir son opinion.
"Peindre Michael Jackson n'a pas été un défi. Il ne m'a rien imposé, ni les couleurs, ni les postures. Il a été enchanté de mon interprétation et il a voulu que je lui explique chaque détail. Il était très intéressé par mon travail et par les techniques utilisées".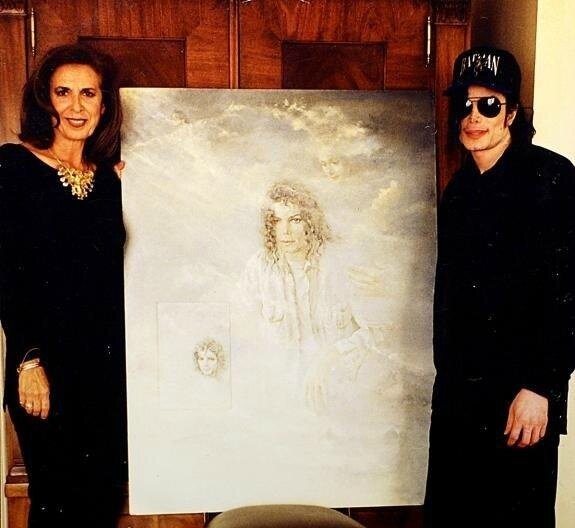 "Vous êtes une grande artiste". C'est sur ces paroles que Nati Cañada quitte Michael Jackson après qu'il l'ait invitée à venir passer une journée à Neverland.
Quelques temps plus tard, et devant l'impossibilité de faire coïncider son agenda avec celui de Michael, Nati decide d'accepter l'invitation et visite Neverland le 28 septembre 1996 [1999 ?]. Gayle Goforth, la chef des employés de l'entretien du ranch, a été chargé de faire en sorte que tout se passe bien. "Le personnel du parc d'attractions m'a dit que Michael avait donné des ordres pour que tout fonctionne quand j'arriverais : les manèges, la machine à popcorn, … Ils m'ont aussi dit que c'était exceptionnel d'ouvrir le parc que pour une personne".
Nati visite le ranch dans un train spécial et découvre ce monde de magie et de fantaisie cher à Michael Jackson et qu'il partage avec les enfants malades. "C'était une sorte de Disney miniature, rempli de bonbons et de jouets pour enfants. Un endroit magique, comme indiqué dans le livre où les invités laissent leur signature et remercient Michael pour sa gentillesse".
"Tout était parfait. Les massifs de fleurs étaient fraîchement arrosés. Rien ne dépassait". La peintre déjeune seule dans la résidence de Michael. "J'ai déjeuné dans la salle à manger. Les trois chefs m'ont demandé ce que je voulais manger. On m'a montré la carte. J'ai choisi du riz aux crevettes et aux légumes. J'ai visité quelques unes des pièces dont une salle pleine de sculptures en marbre et d'antiquités".
Nati Cañada repart de Neverland avec un dossier contenant du matériel pour bureau, des enveloppes, du papier à lettres, qu'elle garde encore aujourd'hui précieusement.
Le rythme de travail des deux artistes les a empêchés de se revoir mais après le procès de 2005, la peintre Aragonaise a envoyé une lettre de soutien au chanteur. A cause des déplacements fréquents de Michael, la lettre lui est revenue.
Après la disparition de Michael, Nati a évoqué à différents sites espagnols ses souvenirs de ses deux rencontres avec le King of Pop. "J'ai eu la chance de connaître l'homme et l'artiste et je peux dire haut et fort que j'ai toujours cru en lui et que cet homme rare, loin d'être ce que pensent les gens, a eu la gentillesse de me donner la main en quelques occasions, de me signer un autographe et de se préoccuper de mes œuvres et de mes passions. Il m'est apparu comme une personne fragile et intelligente, les caractéristiques des grands artistes. Beaucoup l'ont défini comme quelqu'un d'extravagant mais je pense que cela était tout simplement lié à son génie", conclut la peintre.
En 2011, Nati Cañada était en train d'écrire un livre de ses souvenirs dans lequel elle évoque ses rencontres avec Michael mais aussi avec d'autres personnes influentes qui ont rythmé sa vie d'artiste.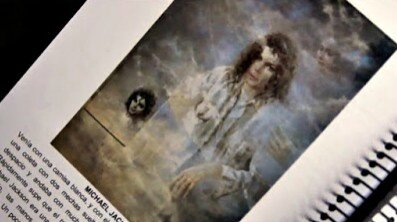 Sources : heraldo.es/ mj-777.com/Page facebook UK loves MJ/ vanitatis.elconfidencial.com/elmundo.es (traduction onmjfootsteps.com)/ Thanks to cartasparamichael.blogspot.fr for the pictures (MJ and Nati Cañada)