Clarence R. "Clay" Drayton est un compositeur, arrangeur, producteur et musicien américain connu pour son travail à la Motown. En 1974, la chance le met sur la route des Jackson 5 qui enregistrent leur album Dancing Machine, grâce à son titre The Life Of The Party. Pour le site michaeljacksonreel.weebly.com, il évoque cette rencontre :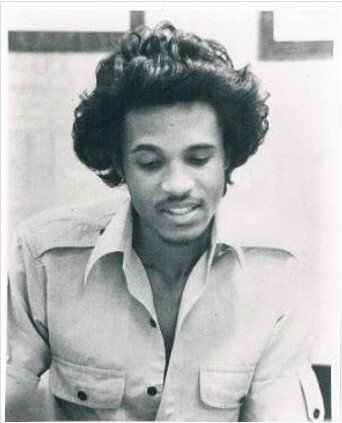 Clay Drayton (Photo: Clay drayton)
Comment vous êtes vous retrouvé impliqué musicalement avec les Jackson 5?
J'ai d'abord travaillé avec Hal Davis, le producteur de la Motown. J'étais un nouveau compositeur à la Motwn et j'étais assis dans le lobby de la maison de disques, au 5ème étage à attendre que quelque chose se produise. Les producteurs passaient dans le hall les uns après les autres, et je me souviens avoir espéré que l'un d'entre eux me demande d'écrire une chanson. Chaque jour, je m'asseyais là et je regardais les différents producteurs passer cette porte mystérieuse, et chaque fois qu'elle s'ouvrait, on pouvait entendre cette musique angélique de l'autre côté. Je me souviens à quel point j'avais envie de franchir cette porte. Je me souviens aussi avoir pensé: "Je DOIS franchir cette porte", mais Michael-Anne, la fille de la réception, l'avait verrouillée.
Un jour, la chance a tourné. J'étais assis sur le canapé à l'accueil, ma guitare à mes côtés, parcourant une chanson que je venais de terminer quand Hal est entré. Il s'est arrêté, a regardé partout dans la salle, puis s'est dirigé vers moi. Il m'a dit, "Hey man, c'est quoi ton nom?" Je lui ai dit, "Clay". Hal m'a demandé: "Tu as des hits?" Je lui ai dit: "Ouais". Alors il m'a dit: "Suis -moi ". Je me suis levé, j'ai attrapé ma guitare et mon sac, et je l'ai suivi de l'autre côté de cette porte mystérieuse.
Hal et moi avons marché sur le Hall of Fame. Nous sommes passés devant le bureau de Stevie Wonder où il travaillait des morceaux, devant le bureau de Norman Whitfield d'où on pouvait entendre jouer la musique des Temptations et devant d'autres pièces. On a continué à marcher, j'avais l'impression d'être au Paradis de la musique.
J'ai suivi Hal dans son bureau et il a fermé la porte. Mon regard a parcouru la pièce, une salle ensoleillée où les murs étaient tapissés de disques d'or. Certains disques en particulier ont attiré mon attention, ceux des Jackson 5.
J'étais donc dans le bureau de Hal et il m'a dit: "Fais-moi écouter ce que tu as". J'ai pris ma guitare, et j'ai commencé à jouer et à chanter. Au bout d' ne minute, Hal m'a arrêté et a dit "Wow, c'est bon. J'aime ta façon d'écrire. Qu'as-tu d'autre? " Il était axé sur de la musique pour les Jackson 5.
On était 1974 et Hal cherchait un nouveau single pour le J5. A l'époque, ils avaient déjà sorti leur chanson Dancing Machine, ils avaient travaillé sur Whatever You Got, I Want, et avait besoin d'un autre titre pour le prochain album, Dancing Machine.
Pendant ce temps, ma partenaire d'écriture Judy Cheeks écoutait les bandes de mes titres et elle est tombée sur ma chanson The Life of the Party. Elle m'a dit, "Clay, est-ce que tu as joué The Life of The Party à Hal? Ce serait un titre formidable pour les Jackson 5". J'ai donc appelé Hal et je lui ai dit: "J'ai une chanson pour toi ", et il m'a demandé de venir. Je suis allé à son bureau, qui était seulement à trois pâtés de maisons de mon appartement à Hollywood, j'ai joué le morceau avec ma guitare en chantant les paroles de The Life Of The Party! Juste après avoir entendu le hook (le crochet), Hal s'est écrié: "C'ava être un succès!"
Comment s'est passé l'enregistrement de The Life Of The Party avec les Jackson 5?
Un jour j'ai reçu un appel pour rencontrer le groupe en studio. Hal et moi sommes allés là-bas ensemble, on était tellement excités de rencontrer les Jackson 5 pour la première fois.
En entrant dans la maison de disques, nous avons tourné à gauche vers le Sunset Studio. (A droite, c'était le Sunrise Studio). Le Sunset Studio était très grand et pouvait contenir un orchestre complet, et avait un Grand Piano de dix pieds. Notre temps de studio était fixé à 14 heures Hal a commencé à jouer la piste de la chanson qui devait être enregistrée avec des musiciens en live et un chanteur de substitution.
James Carmichael était également dans le studio. C'était l'arrangeur vocal et l'ingénieur du son. Carr, comme nous l'appelions, revoyait les touches finales avec Hal pour les harmonies vocales. Environ trente minutes plus tard, les aînés des garçons Jackson sont arrivés. Quand ils sont entrés, tout était prêt. The Life Of The Party devait être adaptée à la tonalité de Michael ainsi qu'à celle de Jermaine au cas où il y aurait des parties doubles. Les feuilles avec les paroles des chansons avaient du être mises à jour, et les ad-libs écrits, pour que tout soit prêt à démarrer.
Qu'est-ce qui vous a le plus marqué à propos de cette session d'enregistrement ?
Je me souviens de pas mal de petites choses . Jermaine est arrivé au studio avec sa voiture de sport Carrera, Tito portait son chapeau en jean en forme de pomme, et ils parlaient et riaient tous ensemble. Quelques minutes plus tard, Michael est arrivé avec Rose Fine sa préceptrice. Michael était mineur à l'époque et sa présence était indispensable pour être sûre qu'il termine ses études. Elle faisait également attention que les producteurs respectaient bien les lois sur le travail des enfants. En vertu de la loi de l'Etat californien, nous avions seulement trois heures avec Michael pour tout régler et enregistrer.
Ce jour - là, Michael était calme. Il s'est assis dans la salle de contrôle à côté de Rose pour faire son travail scolaire en attendant de travailler sur ses parties de la chanson. Quand tout a été prêt, Hal a dit aux garçons, "Les mecs, je vous présente Clay. Il a écrit la chanson que vous enregistrez aujourd'hui". Les garçons ont dit, "Hey, comment ça va?" Ce jour-là, c'était la première fois qu'ils entendaient The Life Of The Party.
Nous avons d'abord travaillé les chœurs. Carr a revu les chœurs avec eux et les a enregistrés. Puis, on a fait les parties en solo. Nous avons enregistré le solo de Jermaine d'abord puis celui de Michael. Michael est entré dans la cabine de son et je lui ai appris à chanter la chanson. C'est alors que l'ingénieur du son a lancé la piste et a dit: "on y va." Les chœurs ont commencé à jouer et l'ingénieur a pointé Michael du doigt pour lui désigner sa partie. Mais, Michael est resté silencieux. On aurait dit qu'il n'était pas sûr des notes sur lesquelles il devait chanter et de la formulation de la mélodie. Il n'a pas dit un mot et a laissé jouer le morceau puis il a demandé, "comment on refait ça?" Il procédait ainsi parce qu'il n'a voulait pas paraître mauvais ou faire une erreur dans un enregistrement. Mais, il apprenait rapidement et était prêt à revoir la chanson autant de fois que nécessaire pour s'assurer qu'elle était bonne. Hal a vraiment apprécié que je sois là pour travailler avec Michael sur la chanson.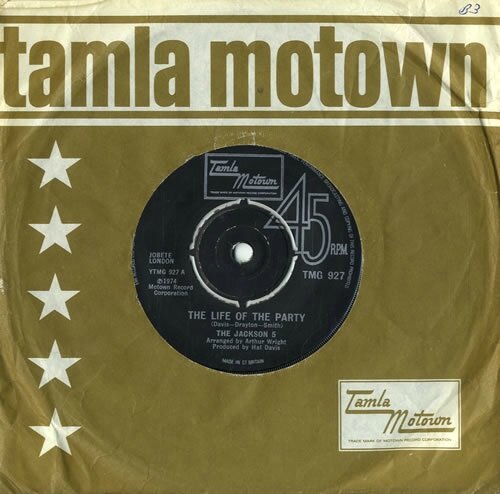 Le groupe était sérieux quand il s'agissait de musique, mais comment étaient-ils quand ils n'enregistraient pas ?
Ces gars-là étaient des plaisantins. Le jour où nous avons enregistré The Life of the Party, ils ont remarqué que quelqu'un qui travaillait sur la chanson avait un cheveu sur la langue. (C'était un de leurs amis et il s'amusait avec eux). Il n'arrivait pas à prononcer le 'S' '. Il disait 'Th'. Un des garçons lui a dit, "Hey, dis la saucisse de porc". Le gars a dit, "Quoi?" Un des J5 a dit: "Dis la saucisse de porc". A contrecœur, le gars a dit, "zauzisse de porc ". Michael et les gars ont explosé de rire. Et moi aussi! C'était juste pour rigoler et le gars le savait.
Au bout de trois heures, Rose Fine a interrompu le travail et les rigolades et a quitté le studio avec Michael.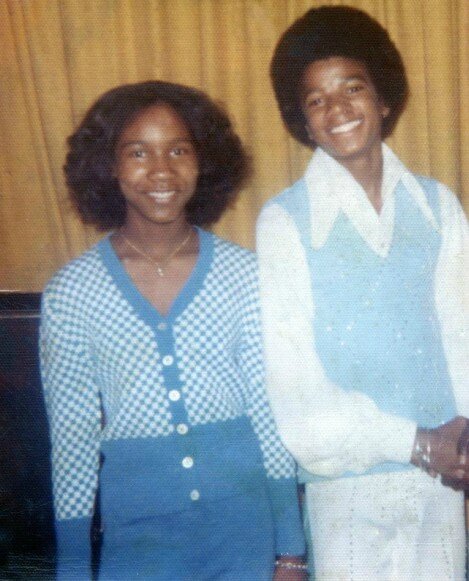 Tami, la femme de Clay, avec Michael, après à un concert à Chicago. Tami connaissait Michael car sa mère travaillait chez Motown (photo: Clay Drayton)
La carrière de Clay Drayton ne s'arrête pas à cette collaboration. En tant que bassiste, il a joué sur plusieurs titres des Jackson 5 (sur les albums Dancing Machine et Joyful Jukebox Music). "oe Jackson m'a demandé de travailler avec Jermaine. J'ai aussi produit et écrit pour Randy et Janet quand ils étaient jeunes, mais rien n'est jamais sorti" (1). Clay Drayton a également été arrangeur sur le titre Love Hangover pour Diana Ross en 1976, qui est devenu disque d'or.
Sources : michaeljacksonreel.weebly.com (traduction onmjfootsteps)/ (1) mooimuziek.blogspot.fr