Amsterdam, la Venise du Nord. La capitale des Pays Bas, aux célèbres canaux qui lui ont valu son surnom, a reçu la visite de Michael et de ses frères à quelques reprises depuis les années 70. Une des photos de Michael à Amsterdam est d'ailleurs depuis devenue célèbre.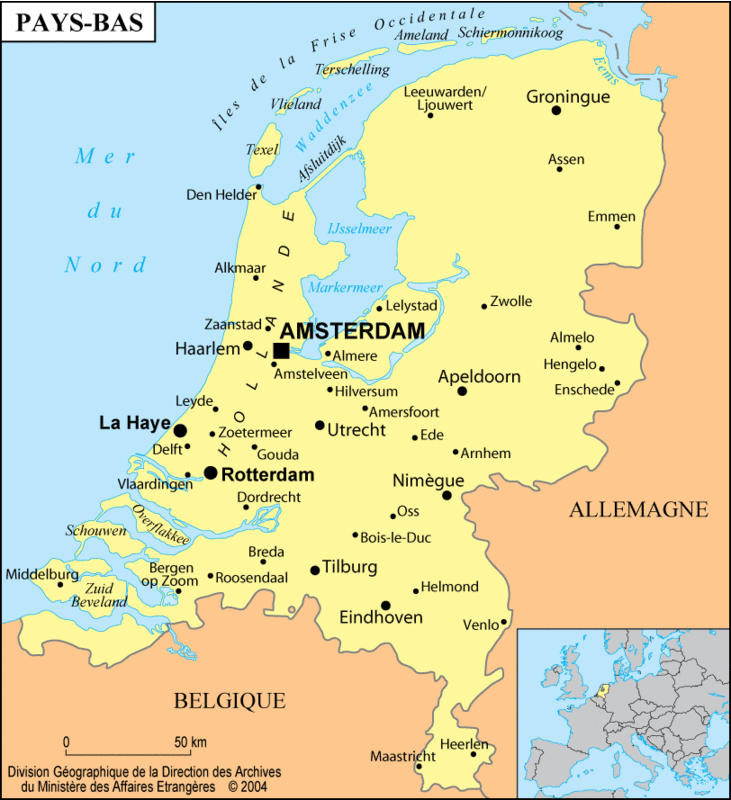 Mai 1977, European Tour
La première fois que Michael Jackson se rend à Amsterdam, c'est en mai 1977, à l'occasion d'une tournée européenne des Jacksons. Ils enregistrent, à cette occasion, une prestation pour une émission télévisées néerlandaise, TopPop, dédiée à la pop music. Ils interprètent Show You The Way To Go.
Le 21 mai 1977, le groupe se rend aux studios de Claude Vanheye, un photographe néerlandais qui s'est fait un nom depuis quelques années dans le monde des stars, pour un shooting photos.
Après près de quatre heures de prises de vues ….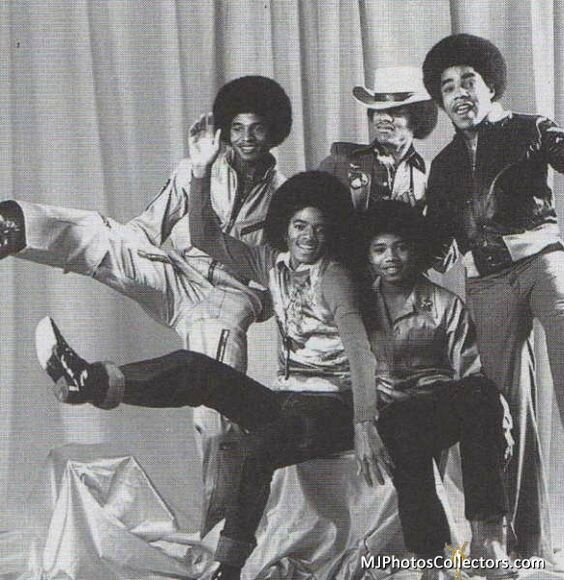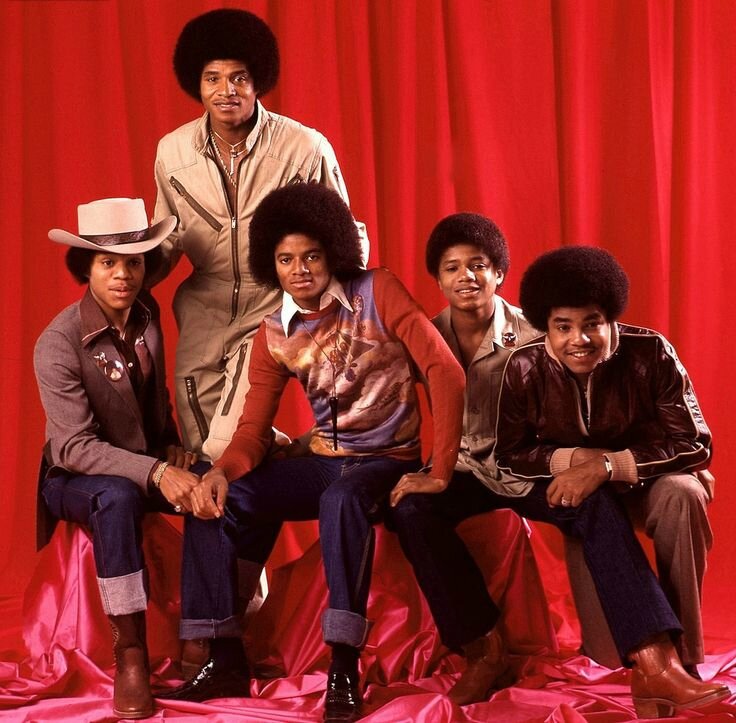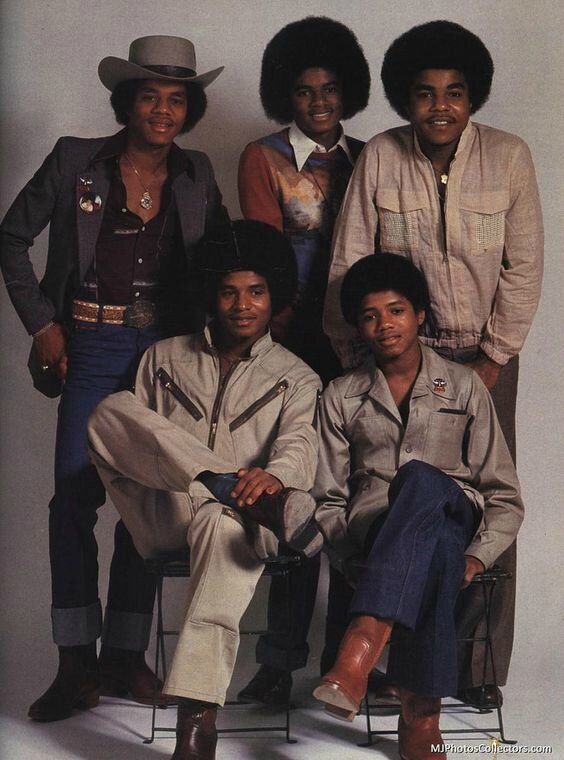 .... dont quelques unes dans la rue Hazenstraat, où se trouve le studio de Vanheye, ......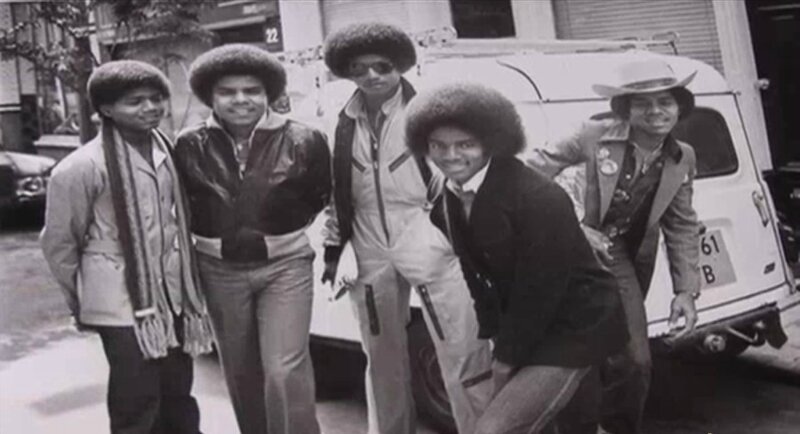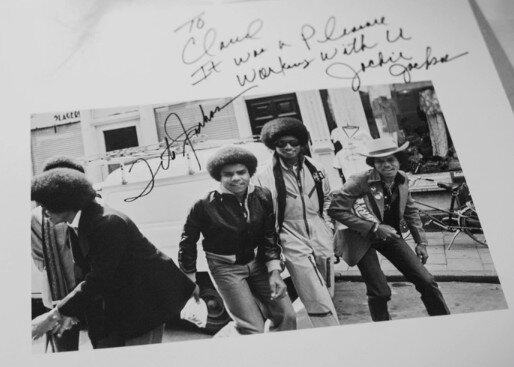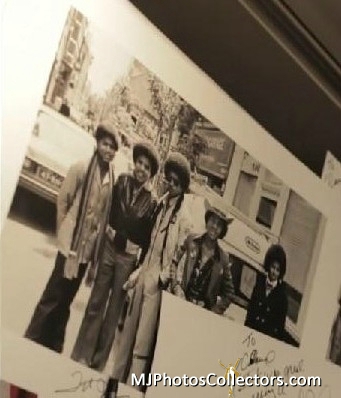 .... Jackie, Tito, Marlon et Randy rentrent à leur hôtel. Michael reste avec le photographe : il souhaite visiter le quartier et découvrir un peu plus la ville d'Amsterdam.
La rue Hazenstraat est située dans le quartier Jordaan, bordé par cinq canaux inscrits au Patrimoine mondial de l'UNESCO et est notamment connu pour avoir été le quartier où Anne Franck a séjourné et écrit son journal lors de l'occupation allemande de la ville durant la seconde guerre mondiale.
Veste noire à boutons et appareil photo à la main, celui qui n'est pas encore le King of Pop, profite donc tranquillement du quartier avec Vanheye et les deux hommes se photographient mutuellement. "Il adorait marcher dans les rues. Il n'y avait que lui et moi, pas de garde du corps ou qui que ce soit d'autre", explique le photographe.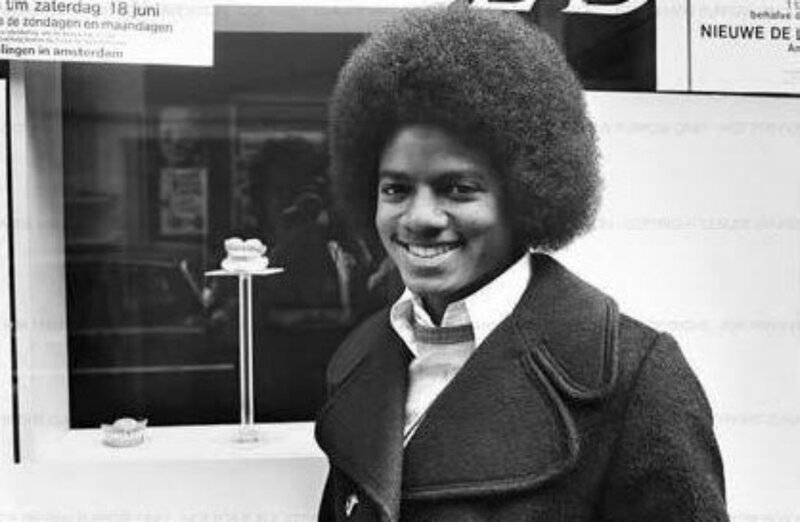 Une photo prise ce jour-là, au coin de la Hazenstraat et de la Lauriergracht deviendra célèbre après le décès de Michael Jackson.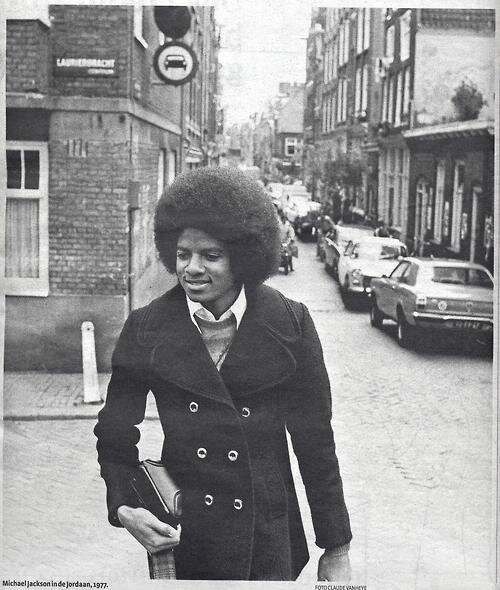 Le 25 juin 2014, afin de commémorer le cinquième anniversaire de la disparition du chanteur, Claude Vanheye a inauguré un panneau de cette photo dans le quartier Amsterdam Zuid, devant la station de métro. Quelques jours plus tard, les frères Jackson, de passage dans la ville, étaient venus déposer des fleurs.
Le panneau avait ensuite été déplacé à l'endroit même où la photo avait été prise en 1977 et était resté en place jusqu'à la mi-août 2014.
Février 1979, Destiny Tour
Presque deux ans plus tard, pour de la première partie, quasiment européenne, du Destiny Tour, les frères Jacksons sont de retour dans la capitale hollandaise. Ils donnent deux concerts au Koninklijk Theater Carré (le théâtre royal Carré), les 1er et 2 février 1979 et sont de retour sur cette même scène le 26 février.
Le 2 février, les Jacksons enregistrent une perfomance pour une émission de télévision néerlandaise, Sonja's Goed Nieuws Show, un talk show présenté par Sonja Barend. Le groupe interprète Shake Your Body (Down To The Ground) et Blame It On The Boogie au De Mirandabad, près de la piscine à vagues, dont c'est l'inauguration.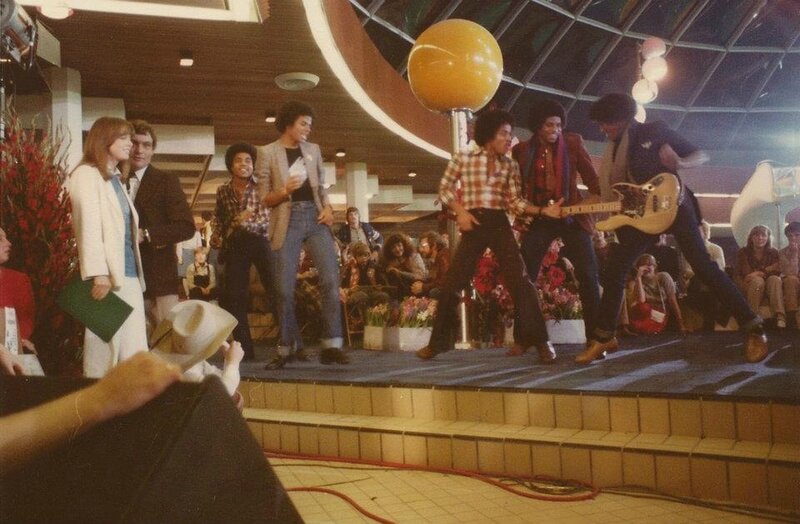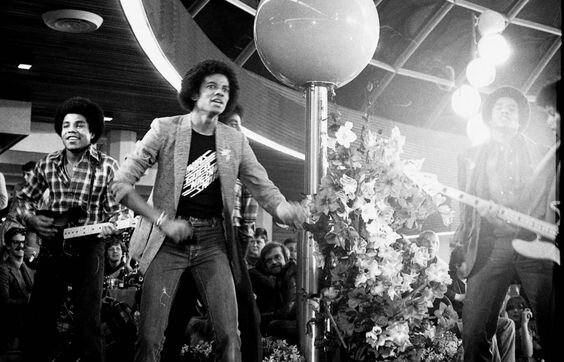 En coulisses, Michael Jackson rencontre un duo de comiques, Peppi et Kokki. Le chanteur apprécie particulièrement leur série télévisée qui leur a valu le surnom des Laurel et Hardy néerlandais et ils font partie des invités de l'émission. Sous l'objectif du photographe Tony Mazel, Michael et les deux hommes prennent la pose, en compagnie d'un jeune garçon, inconnu, avec un chapeau de cow boy blanc, qui avait pu être aperçu lors de la prestation des frères Jacksons au bord de la piscine.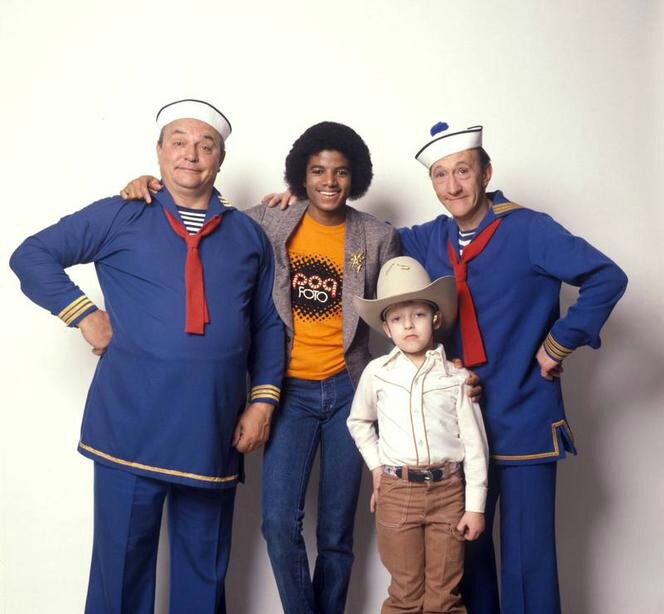 Michael porte un Tshirt orange à l'effigie du magazine néerlandais Pop Foto, dont il fera la une en juin 1979.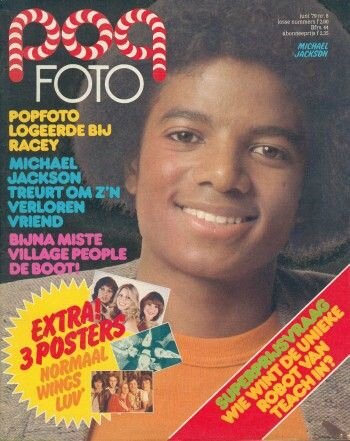 La photo reste dans les archives de Tony Mazel (avec qui les Jacksons avaient fait une séance photo) qui la ressort en 2009, au moment de la disparition de Michael. Lors de la diffusion du mémorial au Staples Center, le 7 juillet 2009, Joost Karhof, le présentateur de l'émission aux Pays Bas, diffuse la photo en demandant aux deux millions de téléspectateurs s'ils reconnaissent l'enfant. Un hollandais, Hans Van Weelden reconnait alors son fils François, âgé de cinq ans à l'époque de la photo, et dévoile les secrets du cliché: il avait connu Michael en 1977, lors de son premier séjour à Amsterdam. La star avait oublié son passeport dans la boutique de souvenirs de Van Weelden, Monza, le long du canal Prinsengracht. Lorsque Michael revient avec ses frères récupérer son passeport, Hans Van Weelden leur offre une promenade en bateau sur le canal. En retour, les Jacksons invitent Hans et son fils au concert qu'ils donnent en 1979 au Carré Theater. L'enfant et sa famille rencontrent le groupe en coulisses, l'enfant participe donc à l'émission au bord de la piscine et ils restent en contact avec les Jackson en leur rendant visite à Los Angeles. Le jeune garçon, François, vit désormais aux Etats-Unis, dans l'Ohio. Il possède une photo de lui sur les genoux de Michael, prise dans le bateau en 1977, qu'il n'a jamais dévoilée.
Le 24 février 1979, la chaîne AVRO diffuse l'émission TopPop où les Jacksons font une apparition avec leur titre Shake Your Body (Down To The Ground)
HIStory Tour
Si Amsterdam est oubliée au profit de Rotterdam lors du Bad Tour et du Dangerous Tour, Michael retrouve la ville pour le HIStory Tour, une première fois en septembre/octobre 1996 puis en juin 1997.
Les 28 et 30 septembre et le 2 octobre 1996, Michael Jackson donne trois concerts au Amsterdam Arena. Le stade qui accueille désormais l'Ajax d'Amsterdam avait été inauguré en août 1996 et Michael était le deuxième artiste, après Tina Turner, à y présenter ses shows.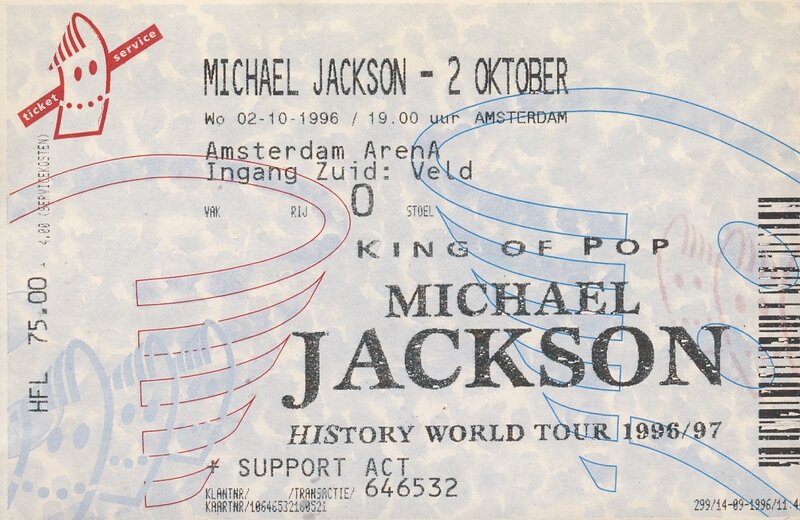 Au cours de ce séjour d'une dizaine de jours à Amsterdam, Michael Jackson loge, avec Debbie Rowe, à l'Hotel Sofitel Legend The Grand, un luxueux établissement historique situé le long du canal Oudezijds Voorburgwal, au cœur de la ville.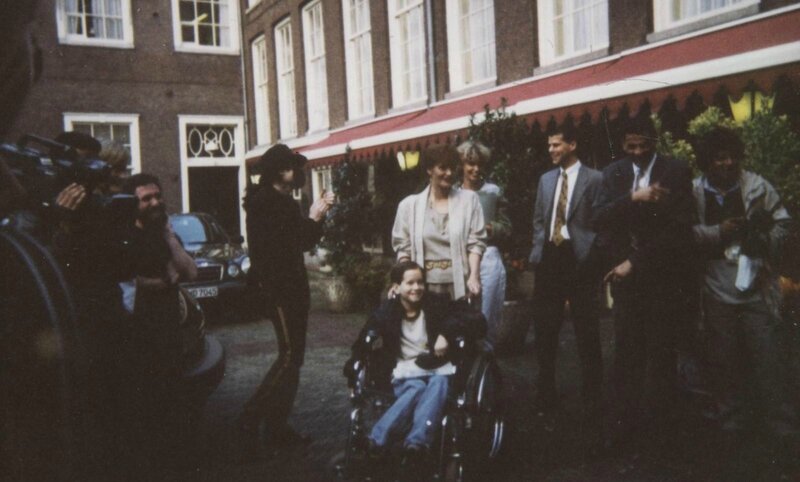 Après avoir atterri à l'aéroport Schiphol, le 27 septembre 1996 …….
Michael fait une arrivée remarquée à l'hôtel, à bord d'un bateau. Des centaines de fans se sont amassés de chaque côté du canal pour voir débarquer la star qui va occuper une des suites Impériales de l'hôtel.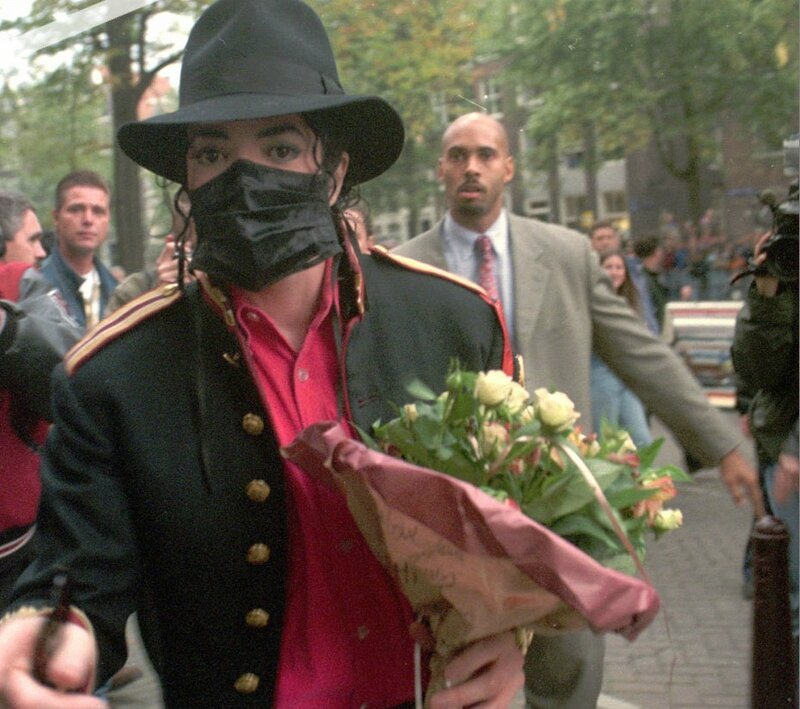 Les fans resteront là le temps du séjour, espérant un signe du chanteur de la fenêtre.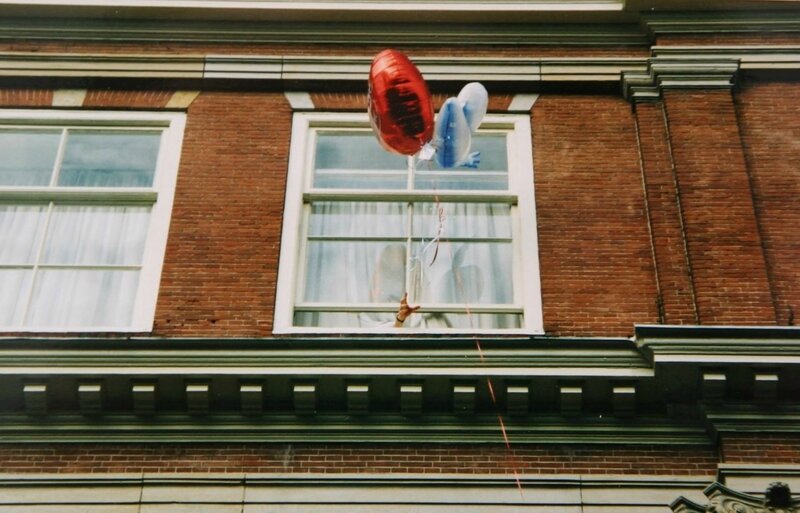 Au cours d'une froide soirée, Michael demande à l'hôtel de leur servir à chacun un chocolat chaud, qu'il a bien sûr pris à ses frais. En hommage au King of Pop, l'hôtel a désormais sur sa carte un "Michael Jackson Hot Chocolate", servi par un serveur avec un gant à paillette, dans la bibliothèque-salon de thé où trône d'ailleurs le célèbre cliché de la star pris en 1977 par Claude Vanheye.
Jacqueline Tas a été l'assistante personnelle de Michael au cours de ces quelques jours. C'est elle qui a mis en place les visites du King of Pop et, en juillet 2009, après la disparition de la star, elle a évoqué ses souvenirs : "Quand je repense à ces quelques jours, c'était des moments extrêmes. Toute la ville d'Amsterdam était en folie. On était dans un hôtel du centre et on se déplaçait en voiture. Avec le monde, on roulait lentement. Le personnel de sa sécurité avait des attaques cardiaques chaque fois qu'ils entendaient au talkie walkie : "Il veut sortir". Au milieu du Dam (célèbre place du centre d'Amsterdam), il demandait à descendre de la voiture et la sécurité devait faire face à la folie.
Michael Jackson était quelqu'un de très gentil. Je n'ai pas vraiment réalisé que j'étais avec une star internationale. Il était attentionné et doux. Quand il voyait des petits gamins ou des parents avec leurs enfants écrasés dans la foule et que nous étions dans une boutique fermée en raison de sa présence, il demandait à les faire entrer et qu'on leur donne un autographe".
Au cours du dernier concert, le 2 octobre, au moment du medley Jackson 5 et alors que Michael chante I'll Be there, et qu'il a l'habitude de nommer ses frères et de leur dire I Love You, ce soir-là, il dit : "Jackie, Jermaine, Tito, Randy and Max, I love you". Max Clement est un petit garçon malade qui se trouve dans la salle. Le chanteur a voulu lui remonter le moral en l'invitant au concert.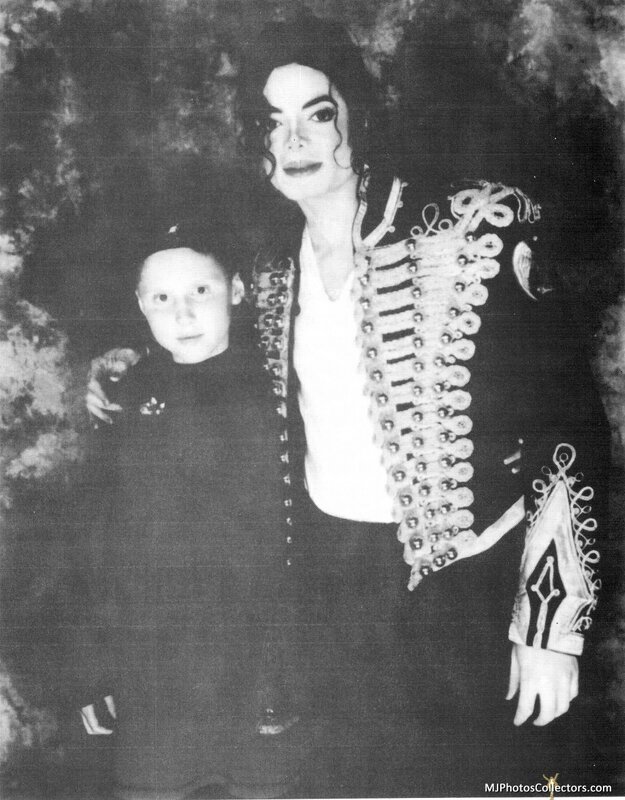 Le moment phare de ce séjour restera la visite de Michael Jackson, le 3 octobre, dans une des unités de la Ronald MacDonald House qui venait alors d'ouvrir, qui accueille des enfants malades et leurs parents, tout près du centre médical universitaire VU (VU University Medical Center). Comme à son habitude au cours de ses tournées, Michael souhaite rencontrer les enfants malades et leur apporter des cadeaux. Il se voit aussi remettre une clé symbolique d'une chambre.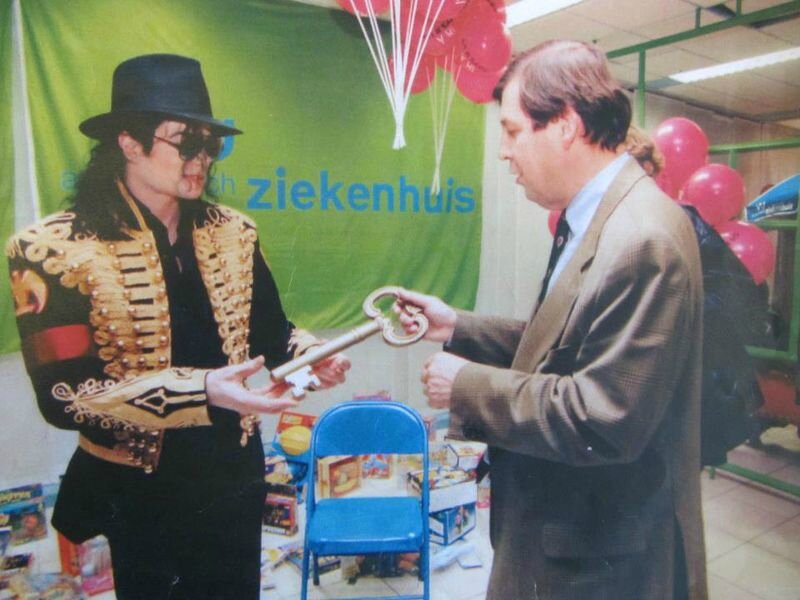 "L'équipe de Michael Jackson m'a demandé d'acheter des cadeaux pour quelques milliers de Guldens" (nom néerlandais du florin, la monnaie des Pays Bas avant l'euro), raconte Jacqueline. "Michael voulait rendre visite aux enfants hospitalisés et leur offrir ces jouets. Il souhaitait faire cela en toute discrétion. Il ne voulait aucune publicité. On pense que les célébrités font ça pour la publicité mais pour lui ce n'était absolument pas le cas".
Paul Bergen est le photographe néerlandais qui a suivi Michael pour ce séjour. En dehors des photos des concerts, il est également présent lors de la visite à l'hôpital : "On lui a expliqué que ce serait bien de faire entrer un photographe avec lui, pour mettre en avant l'unité Ronald MacDonald. Nous avons du le persuader de cela et j'ai finalement réussi à entrer avec lui. C'était un grand moment, avec le King of Pop".
Jacqueline Tas poursuit : "Les réactions des enfants étaient très différentes. Certains étaient très timides. C'était compréhensible, tout à coup vous avez en face de vous quelqu'un que vous ne voyez qu'à la télé. D'autres criaient. C'était vraiment fantastique. Tellement incroyable. Et on voyait bien qu'il avait l'habitude de faire cela. Tout se passait très bien.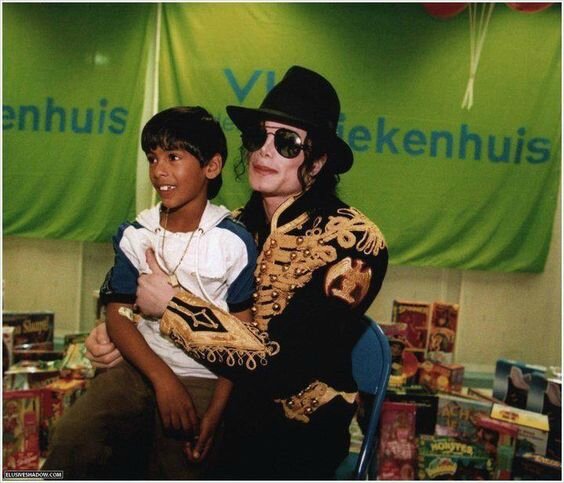 J'avais convenu avec lui que je demanderais rapidement aux parents ou à l'enfant son prénom. Je murmurais à Michael le prénom de l'enfant et il pouvait ainsi dire lui bonjour et l'appeler par son prénom. Cela permettait à l'enfant de se sentir à l'aise plus vite. Les enfants ne se sont pas étonnés de voir que cet homme célèbre connaissait leur prénom, il a fait ça en douceur."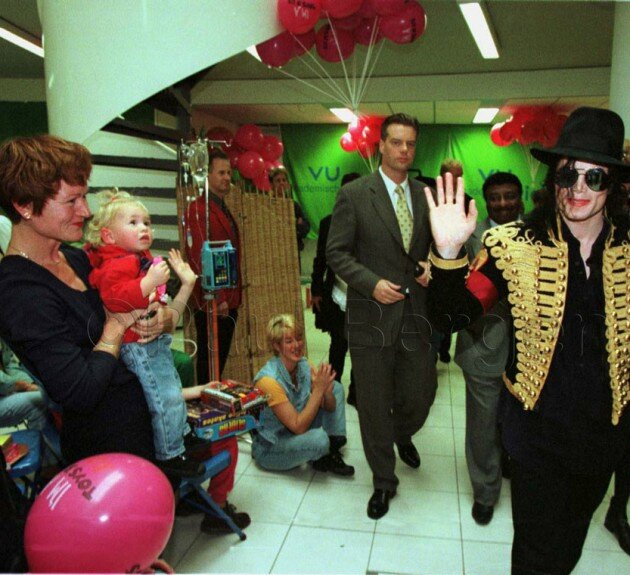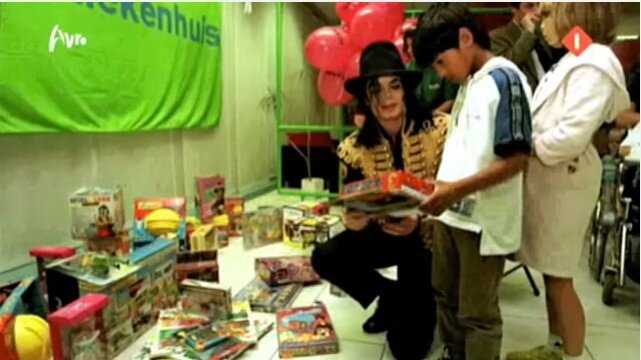 "Son amour pour les enfants était évident. C'était sa motivation. Et les photos que j'ai faites le montrent", explique Paul Bergen.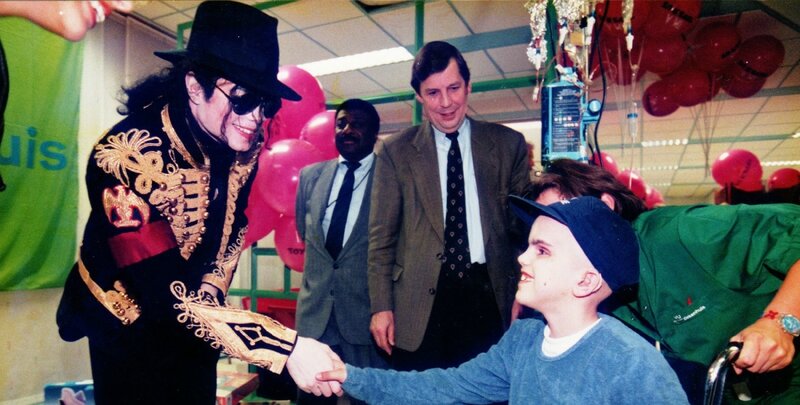 Après le passage de la star, la pièce où il est venu à la rencontre des enfants a été rebaptisée à son nom. En septembre 2016, à l'occasion d'un concert unique à Amsterdam, les neveux de Michael, Taj, Taryll et TJ, les 3T, ont marché sur les traces de leur oncle en rendant eux aussi visite à cette unité et en posant devant le message laissé par Michael aux enfants en 1996.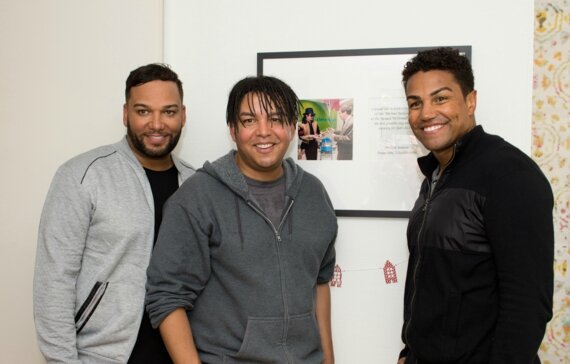 Le jour de sa visite, Michael a également fait don d'une des statues de douze mètres de haut à son effigie. Créée pour la promotion de l'album HIStory, elle est proposée pour une vente aux enchères par la Ronald McDonald House Charity, alors en construction à Eindhoven, une ville à environ 1h30 au sud d'Amsterdam. La statue est rachetée pour 33 000 florins par le propriétaire d'un McDonald's, Peter Van Gelder qui l'expose depuis plusieurs années sur le parking de son restaurant à Best, tout près d'Eindhoven.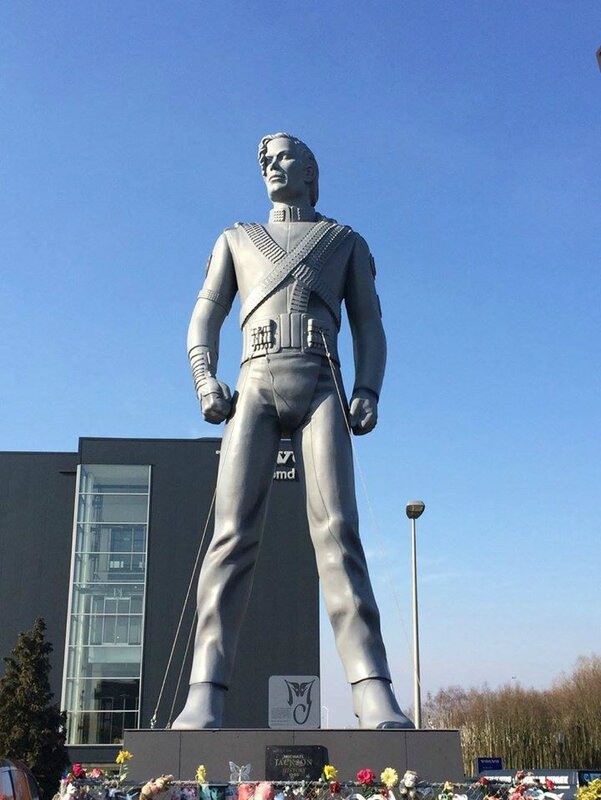 A l'intérieur du fast food, on peut y voir un mot de remerciement de Michael.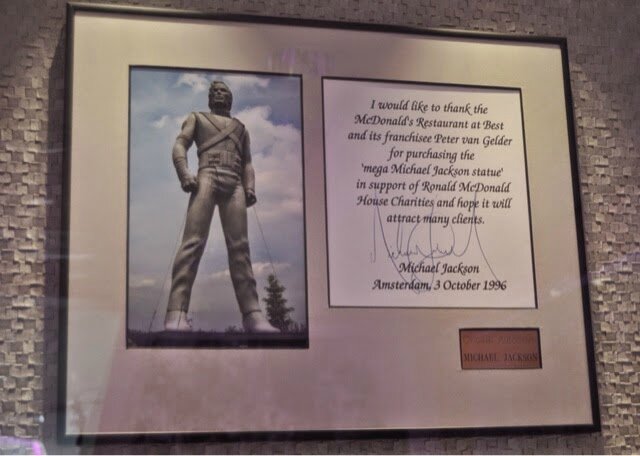 Michael Jackson quitte Amsterdam le 4 octobre. Jacqueline Tas explique : "Nous avons été très proches pendant dix jours. Son départ à l'aéroport a encore été très agité. Il a pris les escaliers pour monter dans l'avion mais quand il a été en haut, il s'est retourné et j'ai vu qu'il me cherchait. Quand il m'a vu, il a fait "ah", il est redescendu, m'a dit "Désolé Jacq" et m'a serré dans ses bras. "Merci pour tout et à l'année prochaine", et il est monté dans l'avion".
Effectivement, le HIStory Tour est de retour dans la capitale néerlandaise pour deux dates, les 8 et 10 juin 1997. Michael arrive le 7 juin. Jacqueline Tas est donc encore à ses côtés lors de ce séjour.
Il loge à nouveau au Sofitel Legend The Grand d'où il jettera, le soir du concert du 10 juin, un oreiller sur lequel il a inscrit : "The sunshine is poison for my skin. Please understand. I love you more forever. Michael Jackson " (Le soleil est un poison pour ma peau. Merci de votre compréhension. Je vous aime davantage et pour toujours. Michael Jackson).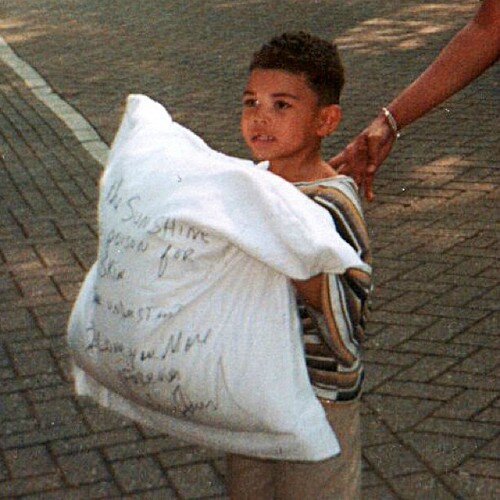 Les quelques photos connues de ce court séjour montrent surtout la star faisant du shopping dans les rues d'Amsterdam envahies de fans, ….
et notamment dans une boutique où il avait déjà été vu en septembre 1996, en compagnie de Debbie Rowe.
Difficile pour Michael de se déplacer sans être importuné. S'il aura eu l'occasion de tester une croisière sur un des nombreux canaux de la ville, on imagine qu'il aurait été bien inconscient de vouloir emprunter un vélo, le mode de transport phare d'Amsterdam. Michael semblait apprécier cette capitale nordique et les amstellodamois le lui rendaient bien.
Sources: parool.nl/nu.nl/appointmentgroup.com/cartasparamichael.blogspot.fr