Le 5 mai 1997, Michael Jackson assiste à la cérémonie des Telegatti, à Milan, en Italie, aux côtés du chanteur Luciano Pavarotti. Il remet le prix du meilleur programme télé de l'année mais est surtout venu pour annoncer un duo avec le ténor italien dont les bénéfices iront aux enfants dans le monde.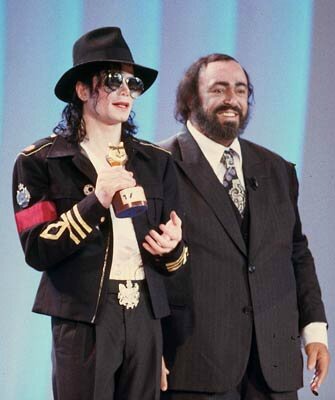 Le Telegatto ou Gran Premio Internazionale dello Spettacolo (Grand Prix International du Spectacle) est un concours créé et organisé par la revue hebdomadaire italienne TV Sorrisi e Canzoni depuis 1971. Chaque année, les lecteurs de la revue choisissent les meilleures émissions et personnalités de la saison télévisuelle écoulée. La remise des récompenses a lieu, à partir de 1984, au cours d'une soirée de gala retransmise à la télévision.
S'il n'est pas venu ce soir là de 1997 pour recevoir une statuette à l'effigie d'un chat (gatto signifie chat en italien), Michael Jackson a cependant déjà été récompensé de ce titre une fois au cours de sa carrière, plusieurs années auparavant.
En effet, en 1983, le chanteur a reçu un telegatto, qui le consacrait Artiste de l'Année.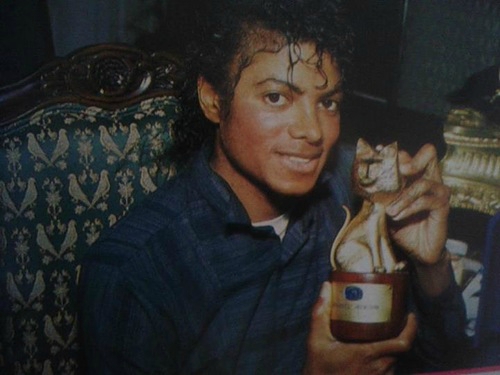 Une journaliste du magazine italien s'était alors rendue chez Michael Jackson, à Hayvenhurst, pour lui remettre en main propre sa récompense. Michael l'avait reçue dans la salle des trophées de sa maison, une pièce où il réunissait tous ces awards.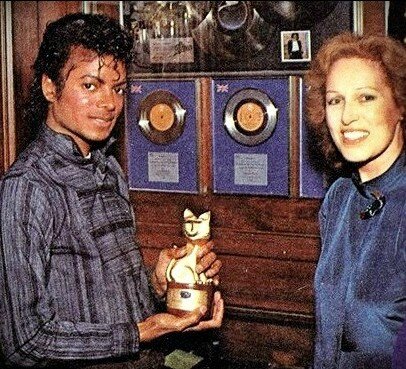 Elle publiera dans un numéro de Sorrisi e Canzoni, les photos et le récit de sa rencontre avec Michael.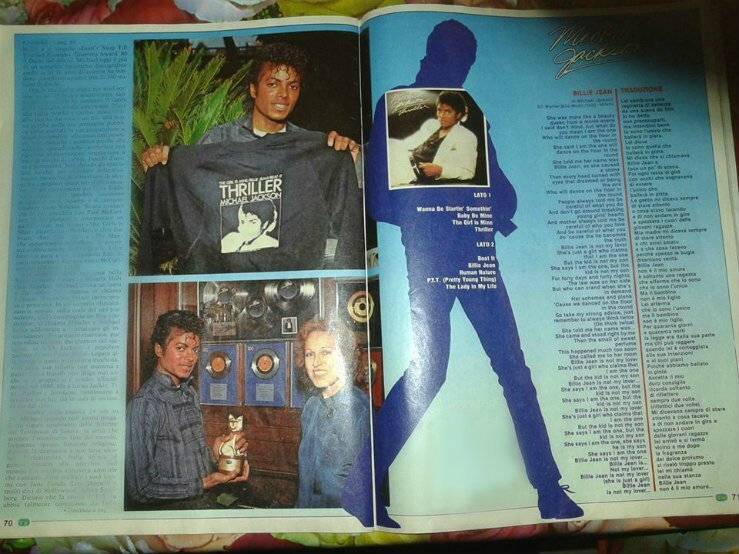 Le 8 juillet 1983, Joe, le père de Michael Jackson, a reçu une lettre de Shirley Brooks, manager de CBS Records, avec un exemplaire du magazine italien.
"8 July 1983
Dear Joe:
Please find enclosed for your reference, copy of "Sorrisi e canzoni" magazine (Italy) which features article and photographs of Michael taken at the house when he received the prestigious italian "Telegatto" award . Previous recipients of this award include The Pope, Gregory Peck, to name just a couple celebrities.
Yours truly,
Shirley Brooks
Manager, Press & Publicity."
(Le 8 juillet 1983. Cher Joe, Veuillez trouver ci-joint une copie du magazine "Sorrisi e canzoni" (Italie) qui contient un article et des photos de Michael prises chez lui quand il a reçu le prestigieux prix italien Telegatto. Les précédents récipiendaires de ce prix sont le Pape, Gregory Peck, pour ne citer que quelques célébrités. Cordialement, Shirley Brooks, Manager, Press & Publicity)
La lettre a été vendue aux enchères en 2007 par liveauctioneers.com
Sources: forevermichael.forumeiros.com/cartasparamichael.blogspot.fr